SHARE YOUR BATTLE Weekly Challenge! CRYPT BEETLE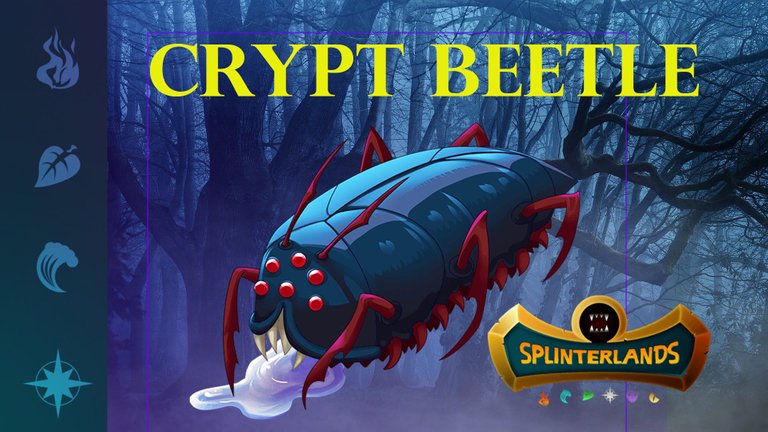 This week's battle challenge focuses on the Crypt Beetle. This little monster can help you win the battle. He has one of the best defending abilities against physical attacks. How to use them effectively? You will find out reading my post.
THEME: CRYPT BEETLE
Edition: CHAOS LEGION
Rarity: COMMON
Element: DEATH
Attack: MELEE
Abilities: Shield
Crypt Beetle card overview
Crypt Beetle to common monster from Chaos Legion edition. You can use it in all fights in Modern format. At level 1, he has the ability Shield, 1 Armor, 2 Health and 1 attack. Which makes him able to lower his physical attack from 1 to 0. At higher levels, his Health and Armor grows, making him harder to kill. Mana cost is only 3, so it is effective in low mana battles. His only weakness is lack of Magic protection.
Ability:
Shield - Reduced damage from Melee and Ranged attacks. Attack damage gets halved (rounded up), except attack 1 which deals 0 damage. It also reduces the Thorns damage from 2 to 1 and
cancel Redemption damage.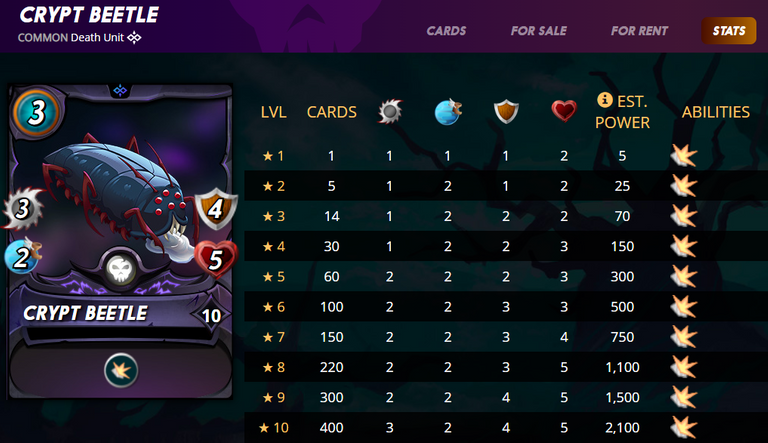 My strategy and lineup
The Ruleset of the battle is as follow:
Equal Opportunity - All Monsters have the Opportunity ability. Monsters with the Opportunity ability may attack from any position and will target the enemy Monster with the lowest health.
Up Close & Personal - Only Monsters with Melee attack may be used in battles.
Mana Cap of 36.
Available Splinters - Water and Death.

In this case, we can only choose cards with Melee attack. Therefore, it is important to either lower or increase the Melee attack. It is worth using as many abilities as possible, such as: Demoralize, Insprire, Shield, Armor, Rust, Heal, Thorn and Retaliate.

Round 1
My tank position took Cursed Windeku. This card has many Health Point, Thorn and Heal ability. In Personal Up & Close Ruleset is very effective because can damage from physical attack and Thorns. In addition Heal help him survive longer on the battlefield.

Second position is for Shadow Snitch. I used him to use Affilection ability. It prevents my opponent from healing himself.

Disintegrator is on the third position due to Demoralize ability. My aim was to lower attacks of my opponent card as low as possible.

Xenith Monk is on the 4th poition. Mainly hit my opponent and heal himself in case of thorn. As a result he can have full HP for all battle.

Harklow has two good abilities: Demoralize and Shield. Thank to this he is very good card for this Ruleset.

I put my Crytp Beetle at the back row. This monster has lowest HP, as a result He is the first target of all monster from Opportunity ability. It has high HP and Armor. In additon Shield ability works perfectly for this Ruleset.
Let's check if my strategy works as planned.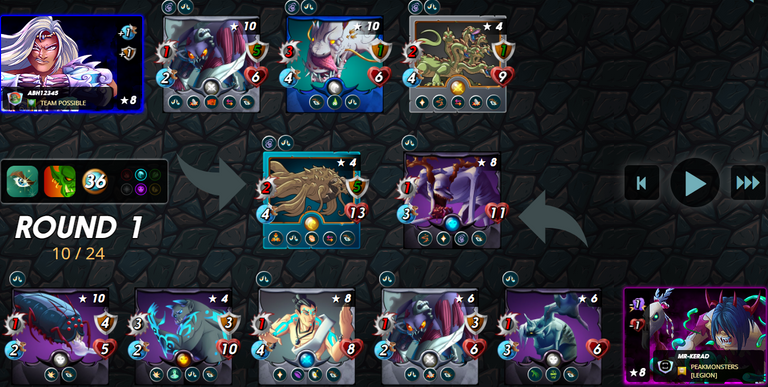 Round 2
In the first round, I was able to use the Affilection ability. Thanks to this, my opponent cannot heal himself every round. In this case, the Kraken has no Heal ability, but it was worth a try. All my cards attack the Kraken who has a Retaliate ability. Thanks to this, it has a 50% chance of making a return attack.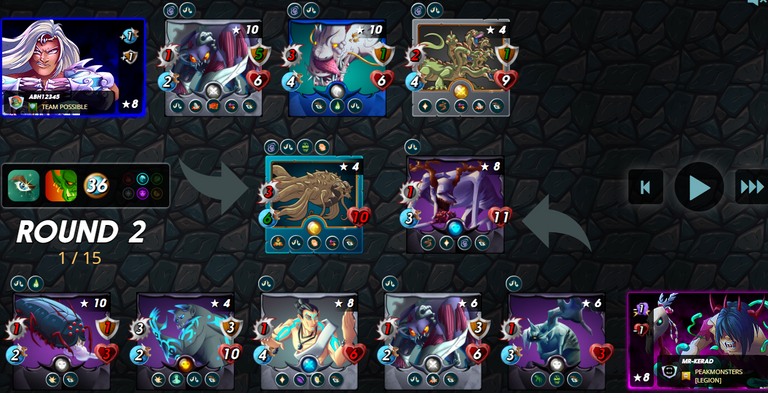 Round 3
This is another round with any kill. However, my opponent is losing the HP of his tank. A few more hits and one monster less to defeat.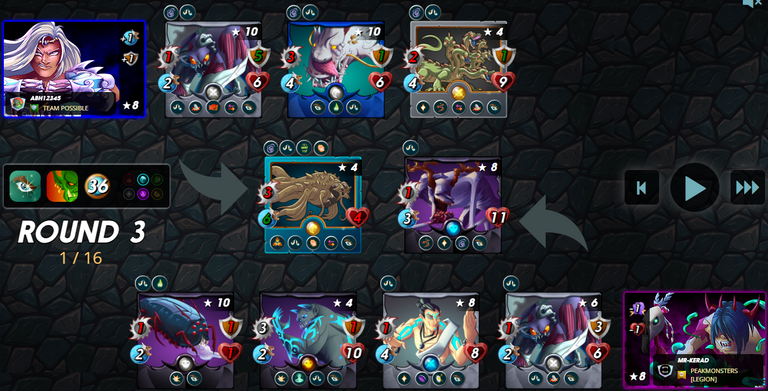 Round 4
After defeating the tank, my cards gained +1 attack. Now it will be even easier to kill another enemy. Crypt Bettle was killed by Poison. Despite this, it withstood a great deal of Melee's attacks.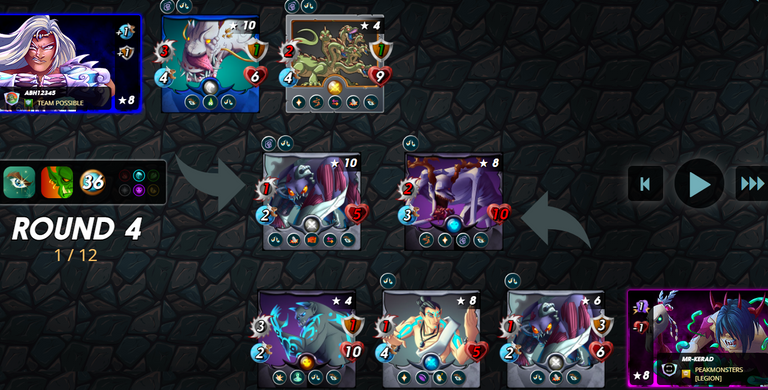 Round 5
My four cards make great combos. Double Demoralize and Heal help in combat. One opponent left and Boss battle remained.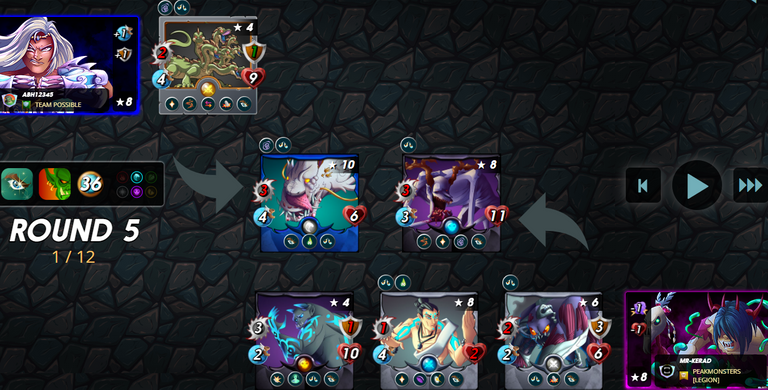 Round 6
My opponent has one of the best cards in Personal Up & Close Ruleset. He has all the best abilities: Heal, Retaliate, Thorns and Trample. Can I beat him?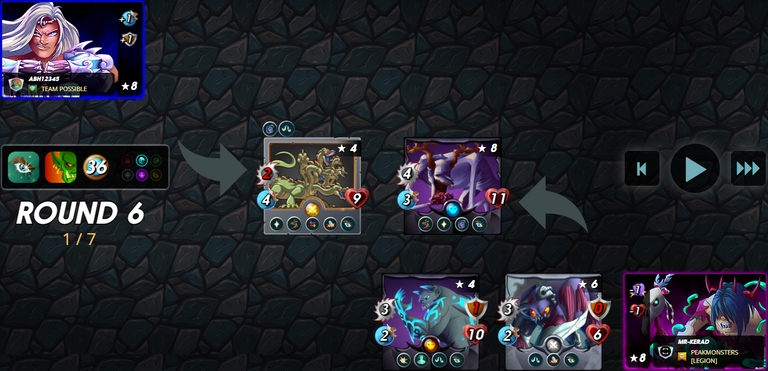 Round 7
This is the final round. My monsters hit monster and the battle is over. I won it!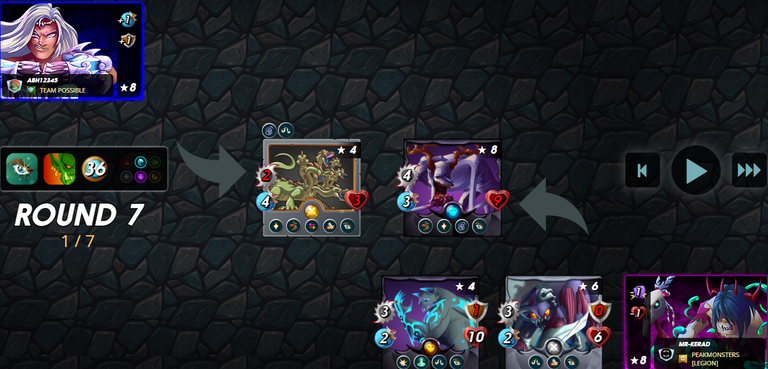 Battle Results
This was battle in Diamond III league. You can see how much DEC can you get once you reach this level. I am in the guild so have extra bonus for every win battle.
Do you want to see it online? Link to the » Full Battle!!!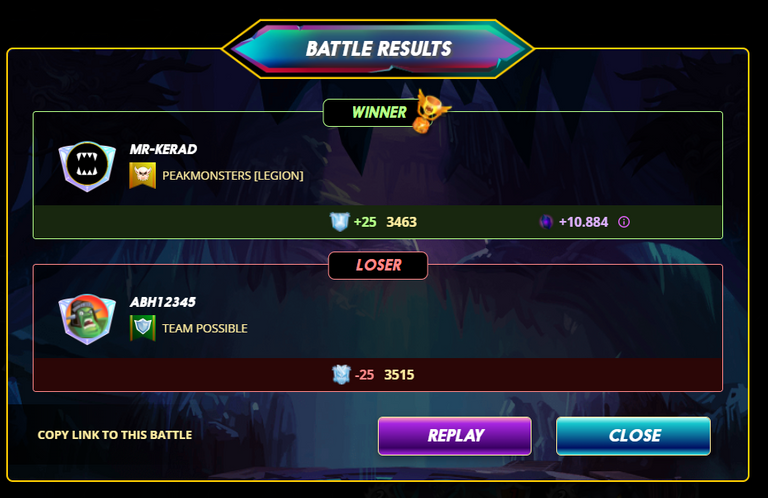 Did my strategy work? What I would do differently next time?
My strategy works fine. I used all necessary abilities for this Ruleset. This allowed me to endure many rounds, healing myself and making damage to my opponent at the same time. I checked my Win Rate in Splintertools website. You can see that I have 82% chance to win this battle.

What do I like about Crypt Beetle most?
Crypt Beetle has my favorite ability for Melee Rulest, which is Armor, Shield and high HP. Combining these abilities offers many possibilities. This card is very strong. When you lower the opponent's Attack to 1 then It is impossible to go through Shield.
What I do not like?
This card is good from physical battles but is very weak against Magic. This is the only weakness.

If you don't have account yet join The Splinterlands

Thank you for taking the time to read my post, i hope you enjoy it.
Keep imroving your deck!!!
Regards @mr-kerad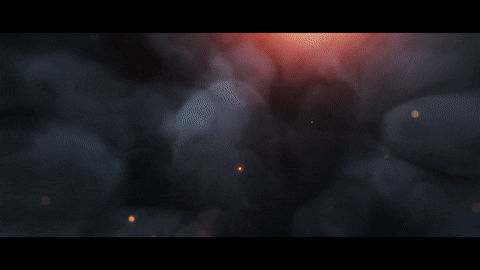 ---
---