SHARE YOUR BATTLE Weekly Challenge! DRAGONS!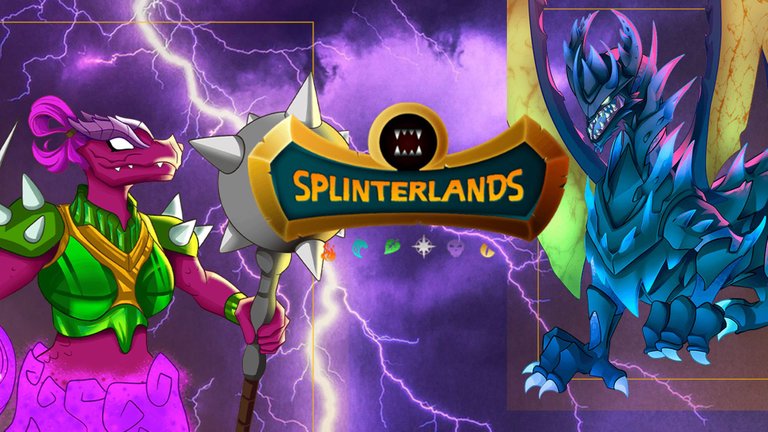 This week the theme is Dragon Splinter. Dragons are super effective as you can choose more monsters to play. When you take Dragon summoner you can also take one of any other Splinters and make a mix team. My battle ruleset is Divine Shield so Chaos Dragon was the obviouse choice. Why? I am going to explain it in my article.
THEME: DRAGONS
Edition: ANY
Rarity: ANY
Element: DRAGON + ANY
ATTACK: ANY
ABILITIES: AN

My strategy and lineup
Before I am going to explain which monsters I chose and why, the best option is to start from ruleset. Mainly the ruleset are the key factors that help me choose the best Splinter.
The ruleset of the battle is as follow:
Super Sneak - All Melee attack Monsters have the Sneak ability.
Holy Protection - All Monsters have the Divine Shield ability. The first time the Monster takes damage it is ignored.
Mana Cap of 58.
Available Splinters - Fire, Earth, Life, Death and Dragon.

Super Sneak
Choose a summoner that increases/reduces Melee attack or that has thorns ability like Mylor. It is also important to put thorns monster at the back row, as a result your opponent can kill himself. You can also keep a monster with Shield, Retaliate or Flying in the last position.
If you know that melee is the obiouse choice, then you can easly counter it by use of ranged or magic. Magic in this case is better due to fact that it can avoid armor.
Holy Protection
The first time the Monster takes damage it is ignored. The trick to win in this ruleset is to fill all 6 slots of your line up and use monsters with Blast, Thorns and Double Strike. All of these abilities can hit more than once so first hit ignores protection and second hit the target.
Tips and tricks! Monsters that normally have Divine Shield ability do not get it twice. Use a monster or summoner that has Resurrect to use this ruleset at its maximum potential. This is the only way to get Divine Shield one more time!!!


Which monster I chose and why?
I am going to explaing which monsters I chose for this battle.
Djinn Chwala
Djinn Chwala is the Dragon monster with thorns ability from level 1. You can use him in any league from bronze to champion. He has also armor which protects him from melee and ranged attacks. In addition, Djinn Chawal has high amount of HP, as a result he can survive even against magic. He has all necessary abilities for this ruleset.
Key ability for this ruleset:
Thorns: When hit with a Melee attack, does damage back to the attacker.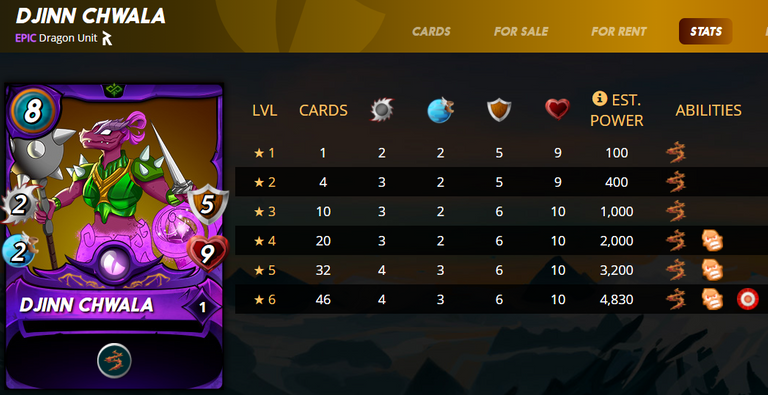 Chaos Dragon
This monster become really strong from level 2 which is available from silver league above. The Magic attack + blast ability allows it to do damage to an opponent, and monsters adjacent to the target. This can definitely make or break a game in Holy Protection ruleset.
Key abilities for this ruleset:
Blast: Does additional damage to monsters adjacent to the target Monster. Additional damage is equivalent to main damage divided by 2, rounded up. As a result it hit monster with 3 magic damage plus 2 extra damage to monsters adjacent to the target.
Scattershoot: This monster's attacks hit a random enemy target. Please remember that monster with taunt (All enemy Monsters target this Monster) doesn't affect this ability. It means that it ALWAYS attack at random.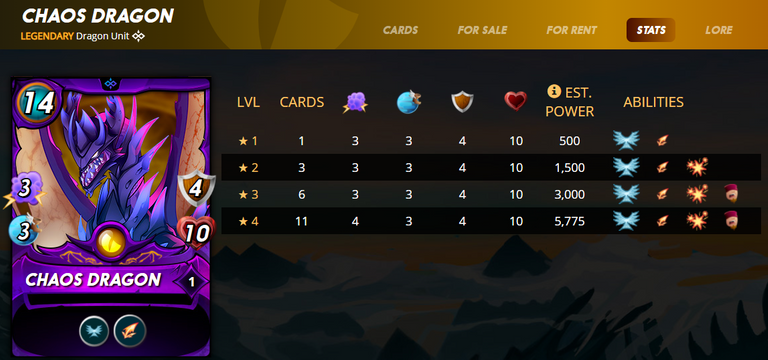 Round 1
Both teams chose magic. As a result we both play counter strategy. My opponent has Obsidain which gives +1 magic damage. From first point of view, you can think that I should lose due to lower total magic damage.
I put Djinn Chawal as a tank position due to thorns, armor and high HP. Last position monster in my team is Mycelic Slipspawn with taunt ability (all enemy Monsters target this Monste, if they are able to). This is very crucial to put taunt at the back row. It increases your tank survivability because my Djinn Chawala can get hit only by opponent tank monsters (as long as my taunt is alive).
My opponent did big mistake by putting Mycelic Slipspaw in the middle. Why? If this monsters gets hit by blast damage then it does additional damage to monsters adjacent to the target Monster. I have Chaos Dragon with blast and magic attack so my opponent help me win the battle :)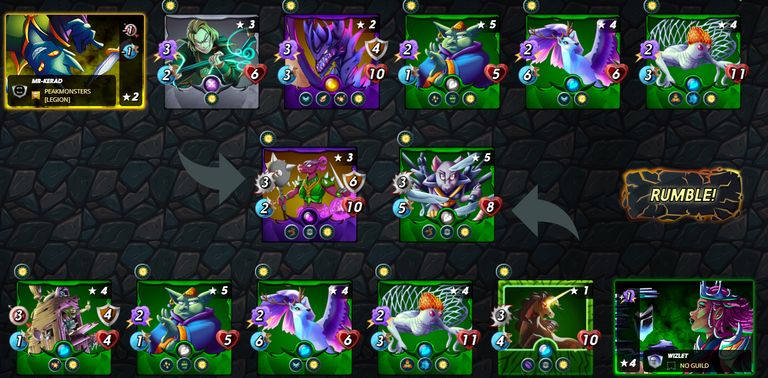 Round 2
My taunt monster is dead but tank is still alive. I also hit four diffrent monsters in one round, as a result Holy Protection is not a problem any more. My tank has maximum HP so can take all the magic attacks. Now It's a time to kill rest of the monsters.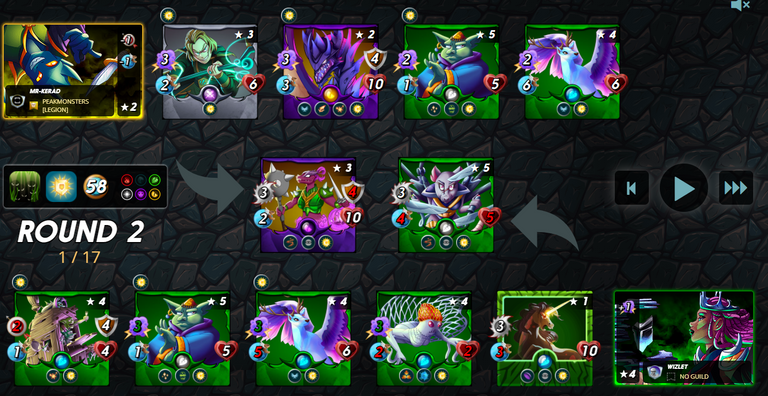 Round 3
In this round my and my opponent tank was dead. I am in good position because my team still have Holy Protection. At the end of round I have four monsters on my side and my opponent only three.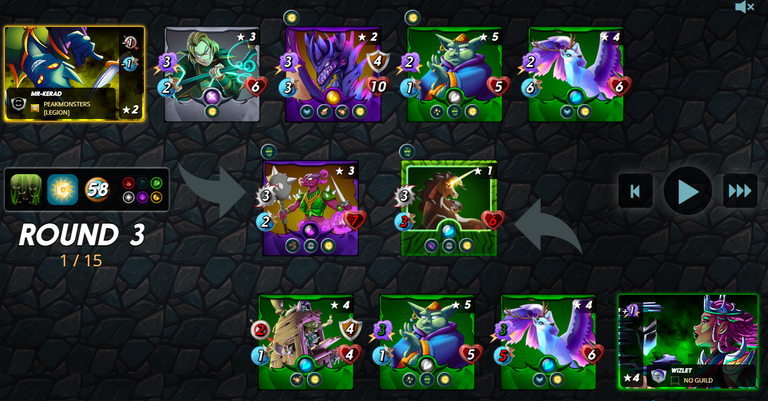 Round 4
You can see that battle is almost over. My opponent have only three monsters with low amount of HP. My backline didn't get even one hit. Each monsters hit and my Chaos Dragon with 10 HP took first tank position. How many monsters have my opponent? Check it below !!!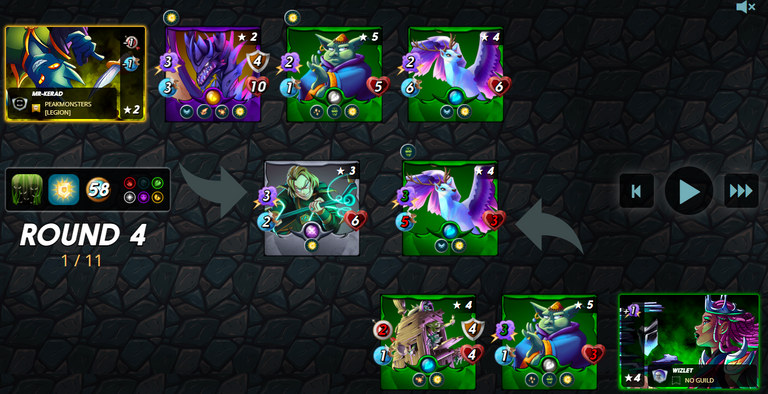 Round 5
I have 3 monsters with full HP and my opponent only two with 1 HP. One more hit and the battle is over. Thank you for game.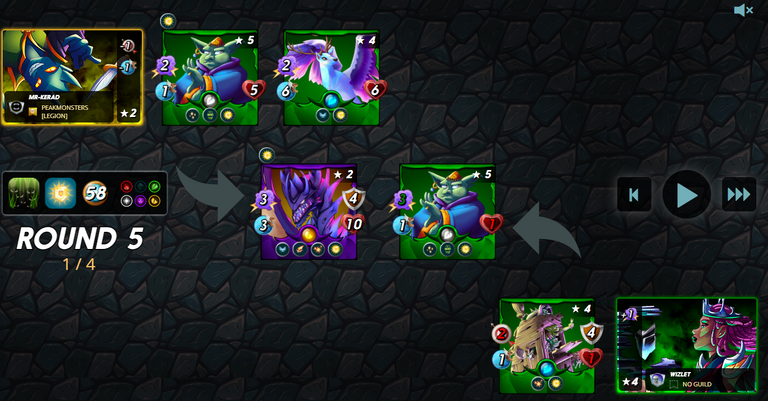 Battle Results
This was battle in silver league. You can see how much DEC can you earn once you reach this level. I am in the guild so have extra bonus for every win batttle.
Do you want to see it online? Link to the » Full Battle!!!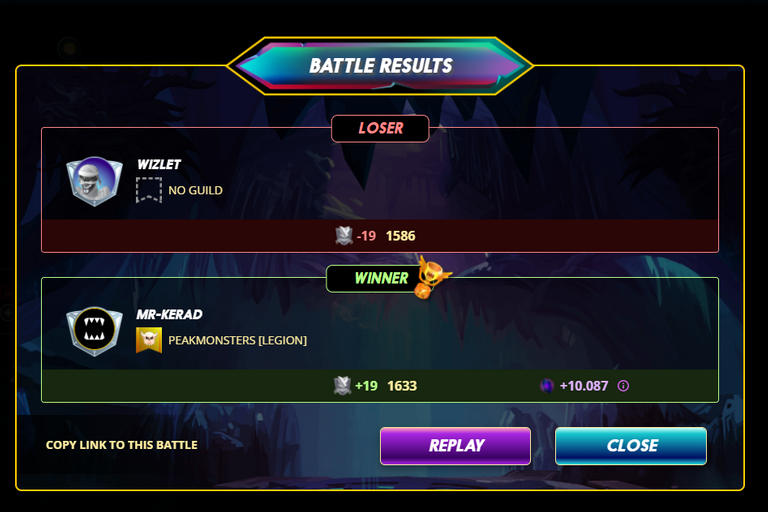 Did my strategy work? What I would do differently next time?
Yes. Definitly my strategy worked as planned. I won this battle due to Chaos Dragon and Djinn CHwala Dragon monsters. Blast and Thorns are the best abilities against Holy Protection.
What do I like about Chaos Dragon most?
Chaos Dragon is super usefull in Holy Protecion ruleset (blast can damage 3 monsters at once). It is also be very solid monster at high mana battles. If you plan to use him, the best option is to reach level 2 and above.
What I do not like?
This monster is overall very good but it is also very expensive. It costs 14 mana to play that's why it is only available for high mana battles. In addtion it can be killed by Giant Killer very quickly so better not to face those monsters.

If you don't have account yet join The Splinterlands

Thank you for taking the time to read my post, i hope you enjoy it.
Keep imroving your deck!!!
Regards @mr-kerad


---
---