SHARE YOUR BATTLE Weekly Challenge! KULU SWIMHUNTER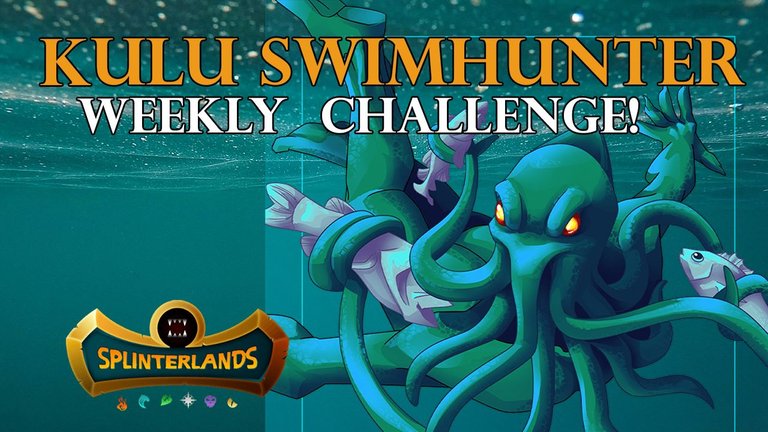 This week's battle challenge focuses on the Kulu Swimhunter. Kulu Swimhunter is a Water Splinter monster with ranged attack and no extra abilities. It is very effective in low-mana cap battles & back to basic quests. This time Let's see what make this card so special.
THEME: KULU SWIMHUNTER
Edition: CHAOS LEGION
Rarity: COMMON
Element: WATER
Attack: RANGED
Kulu Swimhunter is common Water Splinter monster from Chaos Legion edition. This monster has 2 ranged attack at level 1. Ranged is very effecitve from back row but Kulu Swimhunter can't attack from the front position unless the battle ruleset has any special ruleset. Kulu Swimhunter has no special ability at all. It is very solid card with decent amount of HP and Attack. Kulu Swimhunter is overall good card in some circumstances. At max level this card has 4 Ranged attack for 4 mana that's enought to recompansate no abilities. The mana cost is calculated in overall stats, Kulu Swimhunter has no abilities but stats are very goods especially in back to basic or no rise of commons Ruleset.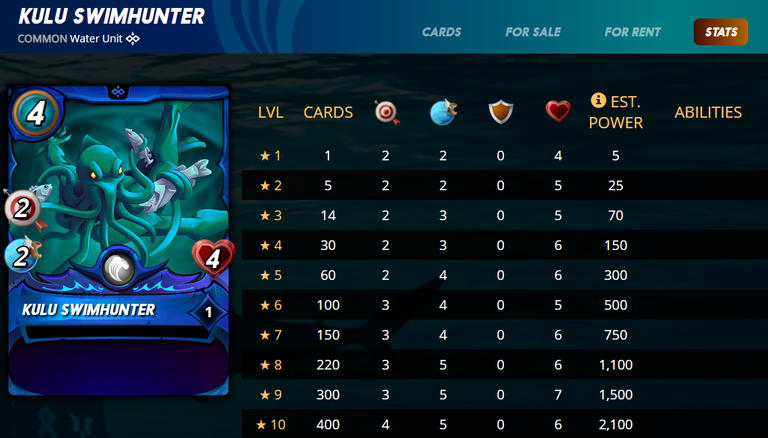 My strategy and lineup
The ruleset of the battle is as follow:
Equalizer - The initial Health of all Monsters is equal to that of the Monster on either team with the highest base Health.
Rise of commons - Only Common and Rare Monsters may be used in battles.
Mana Cap of 18.
Available Splinters - Fire, Water and Dragon.

Usually for Equilizer Ruleset the strategy will be to place some monsters with low mana because you get advantage when all 6 spots are taken. All monsters on both side of battlefield has same amount of HP. There are 3 splinters available for this ruleset: water, fire and dragon. I chose Water because I have card with tank heal and summoner that buffs Armor and Speed. As a result my Ranged attacker are protected.

Round 1
My tank position took Chaos Agent due to Dodge ability and his high Speed. In addition he has Phase so can Dodge also Magic attacks.

Second position is for Ozze with SLow. This monster costs 1 mana and Debuff my opponent speed by 1. In addition in this ruleset (Equlizer), he has 7 HP instead of 1.

Third position is for Tank healer and armor Repair. I used Keyla summoner which buffs Armor to all my monsters, as a result this support card is very helpful.

Three back row position are for Ranged attackers. I placed Kulu Swimhunter at the end because he has biggest amount of Attack and Speed from all my Rangers.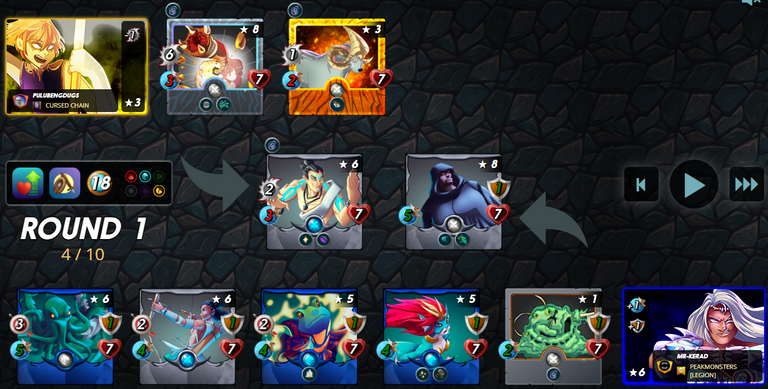 Round 2
My opponent chose only three monsters for Equilze Rulest. As a result I gained advanteged.
I have more monsters on the battlfield with the same amount of HP. My Ranged attackers hit tank and defeated him in first round. That's why It is better to have three low mana monster than one high mana Sand Worm. In this case I have three Ranged monster with total of 21 HP, 3 Armor and 7 attack. My opponent has one Sand worm with 7 HP and 6 attack.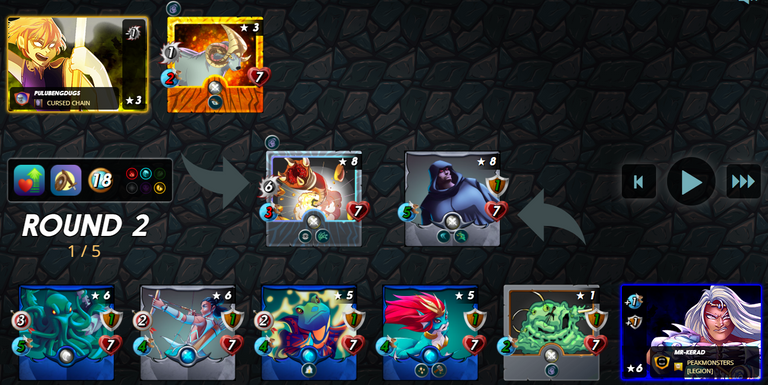 Round 3
This is final round. My tank is still in first position. My backline Ranged attackers can easly hit without losing any damage. Last 3 hits and the battle is over. It is very important to know the battle Ruleset if you whant to win the battle.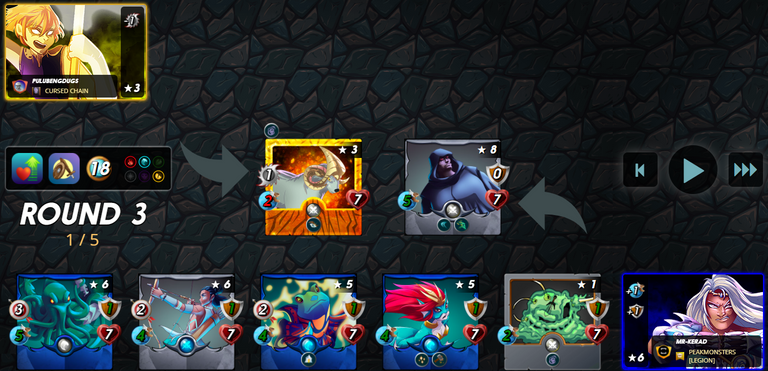 Battle Results
This was battle in gold I league. You can see how much DEC can you get once you reach this level. I am in the guild so have extra bonus for every win batttle.
Do you want to see it online? Link to the » Full Battle!!!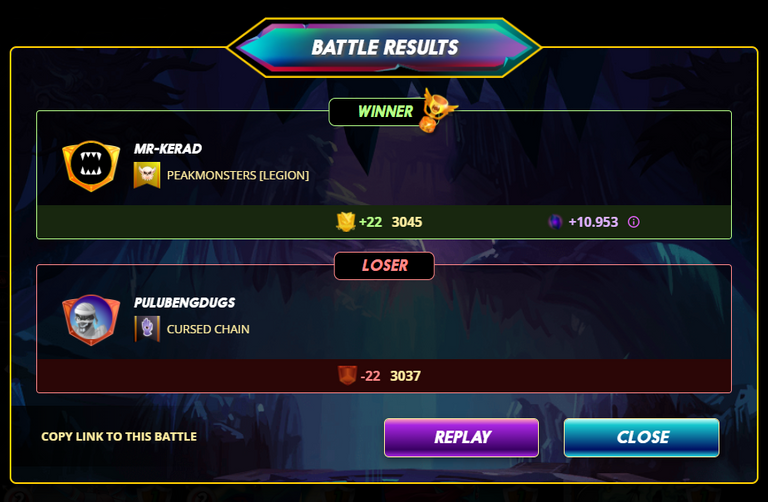 Did my strategy work? What I would do differently next time?
Yes. Definitly my strategy worked as planned. Chaos Agent with huge chance to Dodge many attacks is very effective, My backline mosters could easly make many attacks without any damage.
What do I like about Kulu Swimhunter most?
Kulu Swimhunter is super usefull in Back to Basic and Rise of Common Ruleset. It is also be very solid monster with overall goods stats. At higher levels Kulu Swimhunter has 4 attack for 4 mana. That's very good. In addtion Kulu Swimhunter has enought Speed to hit the target.
What I do not like?
This monster is overall very good but do not recommend to use him in any battle. Kulu Swimhunter is mailny situational card, you can use this card in some circumstances.

If you don't have account yet join The Splinterlands

Thank you for taking the time to read my post, i hope you enjoy it.
Keep imroving your deck!!!
Regards @mr-kerad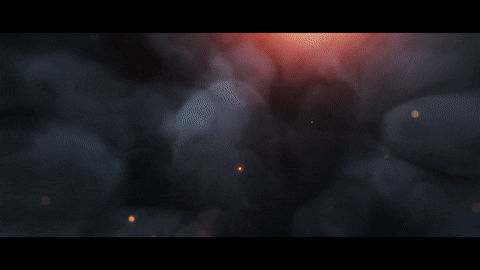 ---
---