SHARE YOUR BATTLE Weekly Challenge! SCAVO FIREBOLT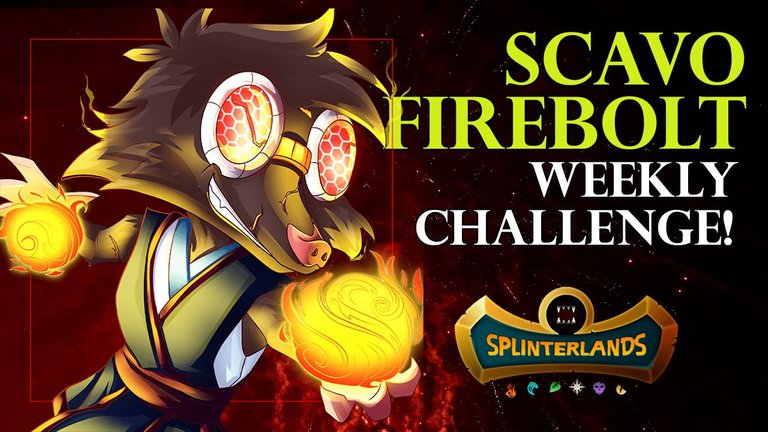 This week, I'll be testing the fire monster Scavo Firebolt. This is a Chaos Legion edition card, so he can be used in Modern format. Is it worth buying? In what situation is it worth using it? I am going to answer these questions in my post.
THEME: SCAVO FIREBOLT
Edition: CHAOS LEGION
Rarity: RARE
Element: FIRE
Attack: RANGED
Abilities: Knock Out at level 6
Lore:
"Living within the Realm of Silence, the mole-like race of Scavo were affected by the toxic gas from the Mountain of Ash. They became highly intelligent and worked diligently to protect their home from the blight. Scavo Firebolts were particularly changed by their proximity to the magma, developing the ability to summon and launch bolts of fire from their palms. They defend their home by launching these fire bolts from great distances. Approaching enemies don't even realize the danger until fire begins to rain from above. Those that are incapacitated are especially vulnerable."
Scavo Firebolt Overview
Scavo Firebolt is common fire monster from new Chaos Legion edition. He gets special ability from level 6. This is Knock Out, very strong when you make combo with Lava Launcher Stun ability. I like to use Scavo Firebolt in most of my battles. This monster is very fast and have strong range attack. In addition, this card is very cheap as regards to mana - only 4. At higher levels has 4 attack, 4 speed and 6 health. This is very solid card.
Knock Out - Does double damage when attacking an enemy that is stunned.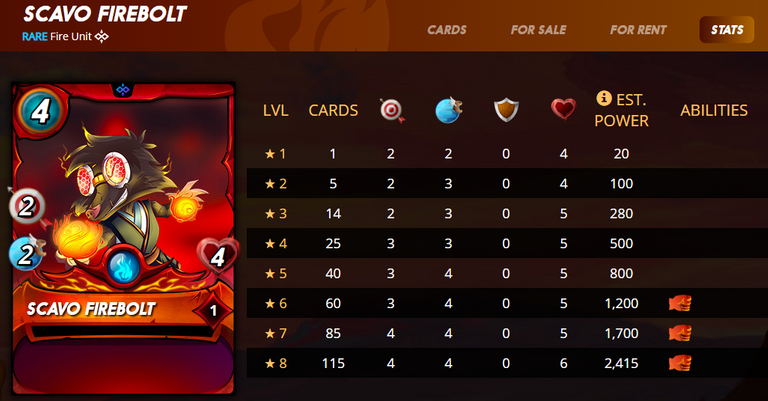 My strategy and lineup
The Ruleset of the battle is as follow:
Rise of Commons - Only Common and Rare Monsters may be used in battles.
Equalizer - The initial Health of all Monsters is equal to that of the Monster on either team with the highest base Health.
Mana Cap of 14.
Available Splinters - Fire and Water

The mechanics of the equalizer rule is simple. All monsters on the battlefield takes the highest base health of any monster on either side of the battle and makes the health equal.The best option is to fill all spots on the battlefield with monsters. In addtion, it is worth to use monster that has little HP, mainly because it will be increased. Both Splinter Fire and Water have many low mana monsters to play in this Ruleset, I am going to test Scavo Firebolt, so my choice was obvious - Fire.

Round 1
My tank position took Exploding Rats. This card 1 HP in standard battle. In Equlizer ruleset this health is increased to level of highest HP on the battlefield. In addition, exploding rats have Blast ability, so make damage to all adjacent cards.
Second position is for Chaos Agent with high Speed, Dodge and Phase. This card can miss many attacks from Magic, Melee and Range.
Third position monster is Radiated Scorcher. I had one mana lefto so filled this place with meat shield. The role of the card is to take couple attacks and die.
Last position is Scavo Firebolt with range attack. I put him at the back to give him ability to attacks for couple rounds.
Let's check if my strategy works as planned.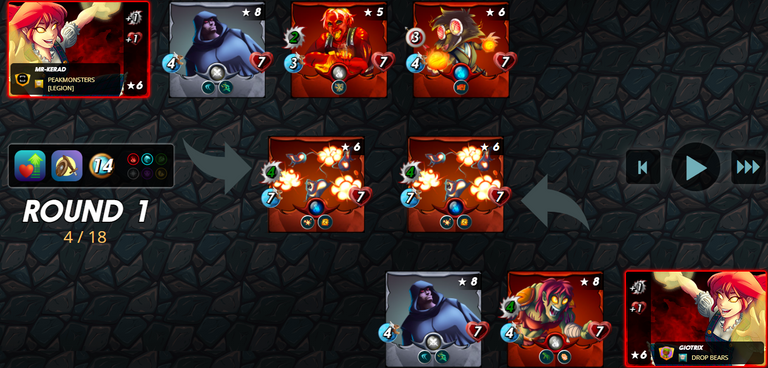 Round 2
My opponent chose similar strategy to me. As a result two tanks was dead in first round. Both cards have blast and redemption, so made lots of damage. My opponent has only one card with attack on the battlefield. Once I defeat it, the Victory is mine.
I still have two monsters in front. They can survive two hits of my opponent. That's means my Scavo Firebolt can also make two attacks: 2*3= 6 damage. It's look like easy win.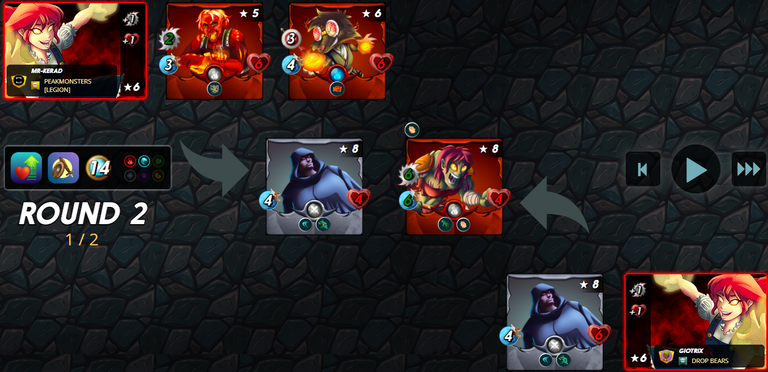 Round 3
As you can see I still have Chaos Agent in front. This card is very fast, in addition Dodge works very good. My opponent missed one attack. If my Scavo Firebolt hit my enemy tank, the battle is over. His tank has buffs Speed due to Enrage ability. I have 20% chance to miss. Can I hit?

Round 4
Yessss! I killed him with last shot. The battle is over. My monsters need to make one more attack and the game is over. Thank you for the match.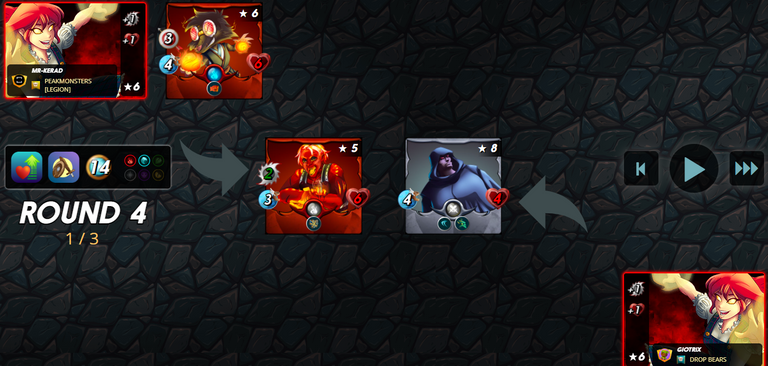 Battle Results
This was battle in Gold II league. I cannot wait for new Rank Rewards system, so erning will be higher. I am in the guild so have extra bonus for every win battle.
Do you want to see it online? Link to the » Full Battle!!!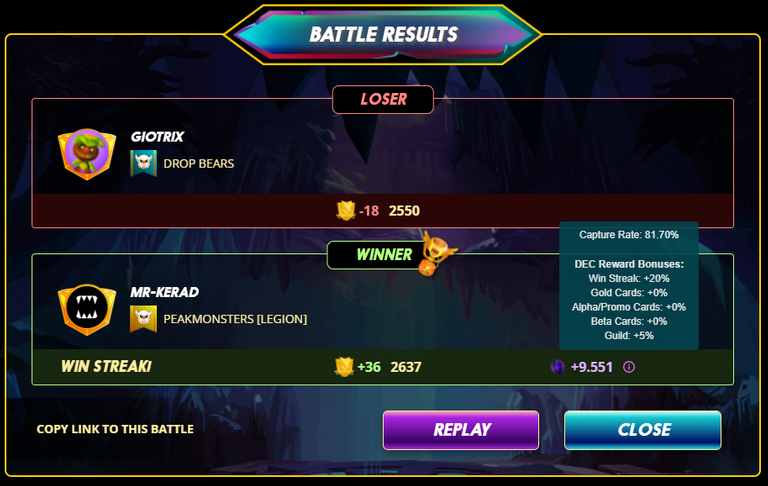 Did my strategy work? What I would do differently next time?
The strategy works fine. I used couple cards in front, so my Scavo Firebolt have couple rounds to destroy my opponents monsters.
What do I like about Scavo Firebolt most?
Scavo Firebolt has overall good stats. Speed is the key to win battle at any league. This card is fast and have high amount of attack.
What I do not like?
This is range attack monster so cannot attack from first position. If I don't support front line then Scavo Firebolt can be easly killed.

If you don't have account yet join The Splinterlands

Thank you for taking the time to read my post, i hope you enjoy it.
Keep imroving your deck!!!
Regards @mr-kerad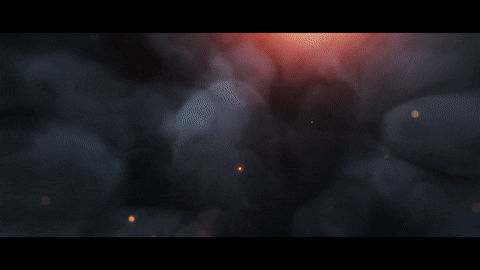 ---
---