SHARE YOUR BATTLE Weekly Challenge! SHADOW SNITCH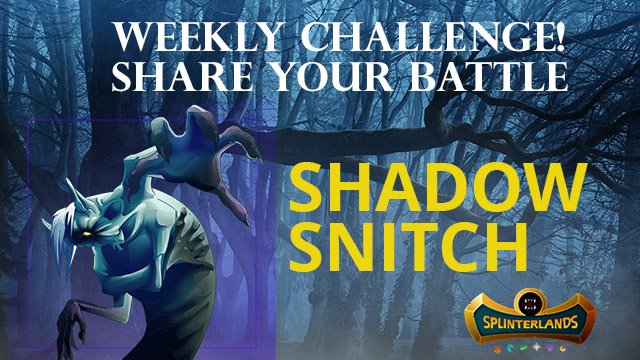 THEME: SHADOW SNITCH
Edition: CHAOS LEGION
Rarity: COMMON
Element: DEATH
Attack: MELEE
Abilities: Reach
This week the theme is new Chaos Legion Shadow Snitch.
You can see full battle at the following link
Main advantages of Shadow Snitch
This monster has Reach (Melee attack Monsters with the Reach ability may attack from the second position on the team).
It has high HP and 2 melle attack at level 4.
Tt's very effective in Fog of War ruleset (Monsters lose the Sneak and Snipe abilities).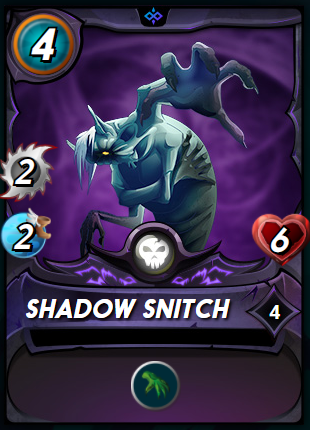 My strategy
The ruleset of the battle is Eathquake and Knock Out. Mana Cap of 44.
Usually for Earthquake, the strategy will be to place some monsters with flying or shield. A monster with great heal will also work well. Unfortunatly I didn't have all monster with flying.
I chose Shadow Snitch because he has 6 HP as a result he can survive longer on the battlefield. My main goal was to put high HP monsters in front with HUGE amount of melle attack plus backline monsters with range attack in order to kill tank as sson as possible. My support monster on 3rd position was Riftwing (flying+scavenger+4 speed) and rest of the monsters have flying + high range attack.
Round 1
In first round my tank and shadow snitch was destroyed very quickly. The only advantage about them was high HP as a result they absorb HUGE amount of attack. My ooponent also chose monsters which attack mainly tank with total sum of attack of 17. In addition his summoners decreased my monsters speed, health and melle by 1.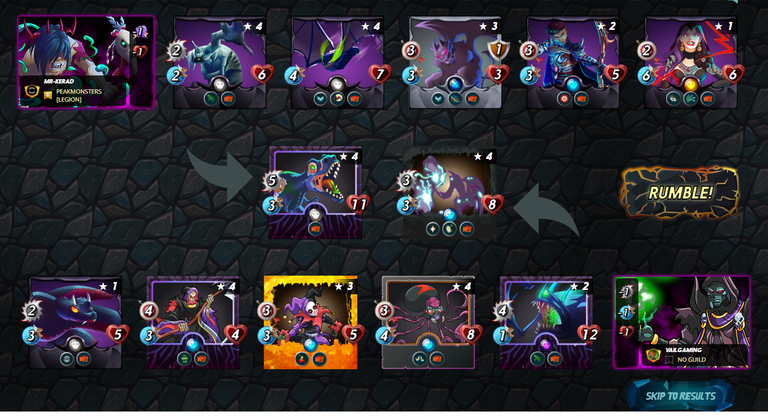 Round 2
In second round my two high HP monsters was destroyed, as a result my Riftwing gained some HP from scavenger ability. My team lineup is composed of monsters with high speed and flying. Thanks to this I could dodge some attacks.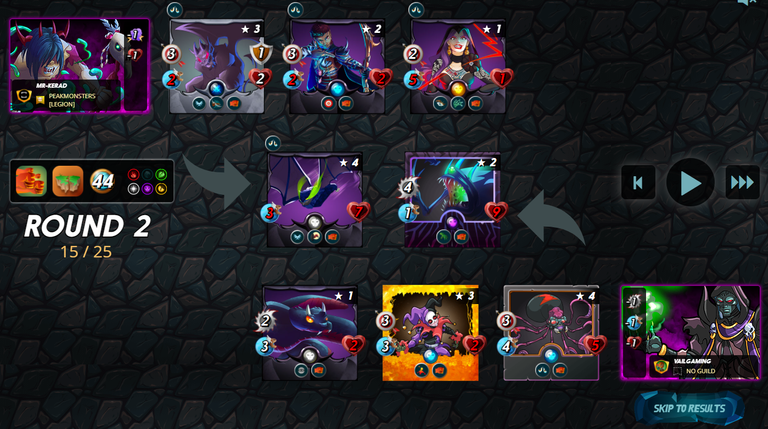 Round 3
It was clear that win is very close. Even if my Riftwing would die this round, earthquake would take down my opponent tank at the end of round.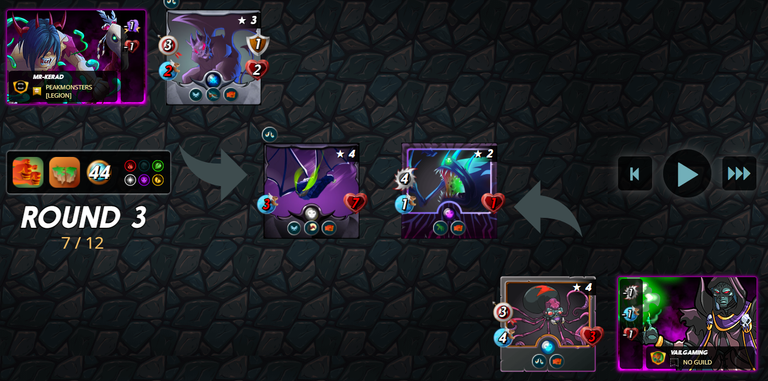 Round 4 - Final
Round 4 was basically is the fast killing process.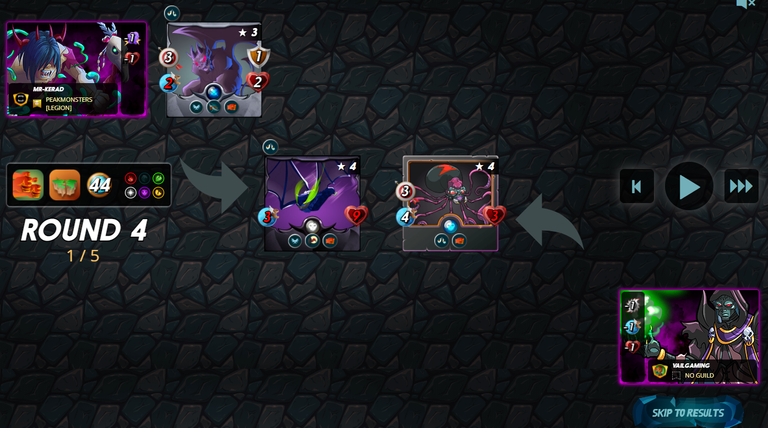 Did my strategy work? What I would do differently next time?
Yes. My strategy worked perfectly.
There is only one thing that I could change. Next time I would use Gargoyla Lion as a tank to dodge more attack and be more effective against earthquake.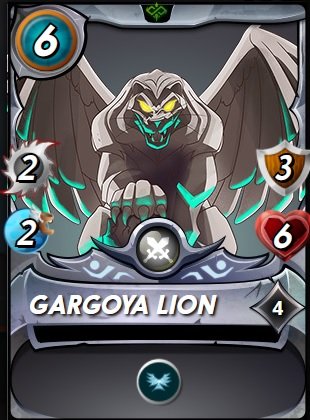 What do I like about Shadow Snitch most?
The REACH! and the HIGH HP! In addition he has Affiliction and Evade at higher levels.
What I do not like?
This is not a monster which I am going to use in any death splinter battle. It can be usefull only in certain ruleset.


Thank you for taking the time to read my post, i hope you enjoy it.
Keep imroving your deck!!!
Regards @mr-kerad

---
---