SHARE YOUR BATTLE Weekly Challenge! SUPPLY RUNNER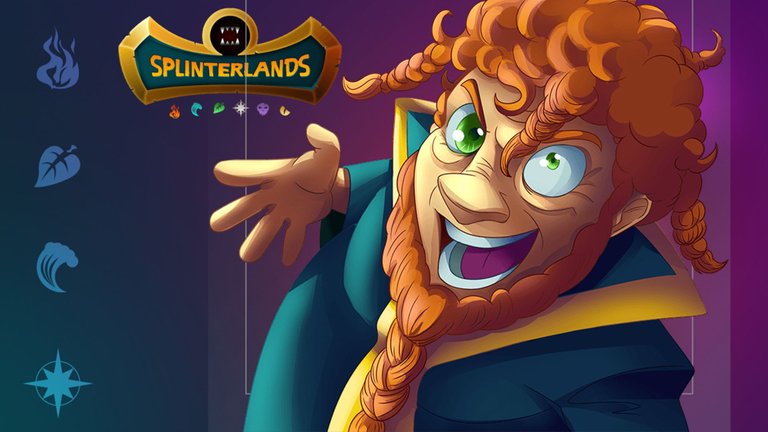 This week, I'll be covering the Supply Runner monster. This is a neutral card, so he can be added to any Splinter. Is it worth buying? In what situation is it worth using it? I am going to explain that in my post.
THEME: SUPPLY RUNNER
Edition: CHAOS LEGION
Rarity: COMMON
Element: NEUTRAL
Attack: RANGED
Abilities: Swiftness at level 5
Supply Runner Overview
Supply Runner is common neutral monster from new Chaos Legion edition. He gets special ability from level 5. This is Swiftness, one of the best abilities in the game. I like to use Supply Runner in most of my battles. This monster is very fast and Swiftness buffs his stats to 6. This gives him more chance to dodge enemy attacks. In addtion, Supply Runner is a Ranger attackers. He can atack from any position except tank. At max level he gets Strenghten. This is very usefull in many Rulesets. This card costs 6 mana but have many goods stats and abilities. In my opinion this is one of the best support monster from Chaos Legion set.
Swiftness - All friendly Monsters have increased Speed by1.
Strenghten - All friendly Monsters have increased Health by 1.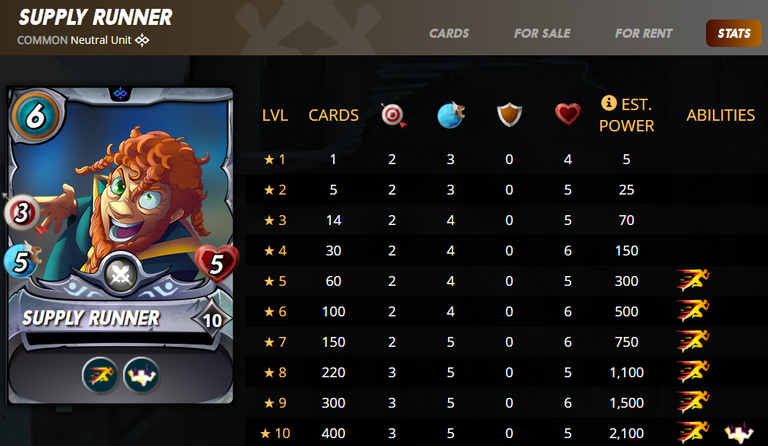 My strategy and lineup
The Ruleset of the battle is as follow:
Silenced Summoners - Summoners do not give any stat buffs or debuffs or grant/use any abilities.
Melee Mayhem - Melee attack Monsters can attack from any position.
Mana Cap of 44.
Available Splinters - Fire and Earth

In Silenced Summoner Ruleset all buffs/debuffs from Summoners are canceled. So the best way is to use low mana cost Summoner. I have only 4 mana cost so decided to pick Tarsa. In addition, there is Melee Mayhem Ruleset. Many players choose to play all melee monsters due to fact that they can attack from any position. I like to mix melee with other types of attacks like magic and range. It is also wort to use monster that can debuff/buffs melee.

Round 1
My tank position took Forgotten One. This card has Retaliation ability, so when hit with a Melee attack, Monsters with Retaliate have a chance of attacking their attacker. This is powerfull in Melee Mayhem Ruleset.
Second position is for Lava Launcher with Range attack, Armor and Stun ability. He also have Close Range so can attack from any position. If my tank dies, then he can take tank position and absorb couple attacks.
Third position monster is Disintegrator. I choose him due to Demoralize ability. Mainly to lower opponent Melee attack. This is also my third tank just in case.
Last three position are for my Range attackers. I expected my opponent to lower my Melee damage. As a result I used three rangers to hit from backline position. In addtion my Supply Runner has Swiftness so all monsters gets Speed buff.
Let's check if my strategy works as planned.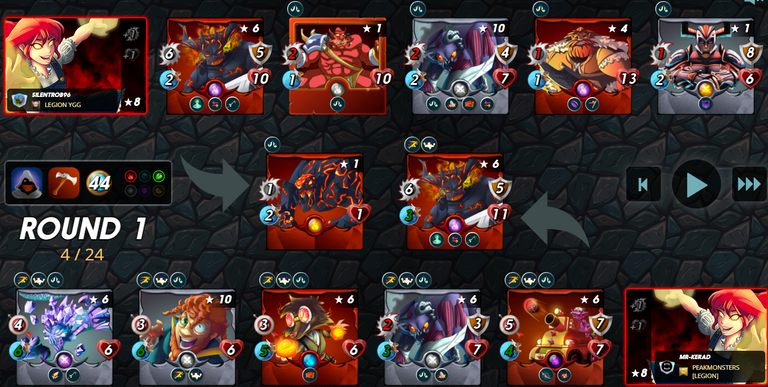 Round 2
First round was very thought. All monsters have huge amount of damage. As a result three monster was defeated: one on my side and two on my opponent side of battlefield. My startegy work very good. I still have two tanks in front. My backline Rangers can hit strong due to high amount of attack. My opponent choose two monster with Demoralize, so only one monster on my side is affected.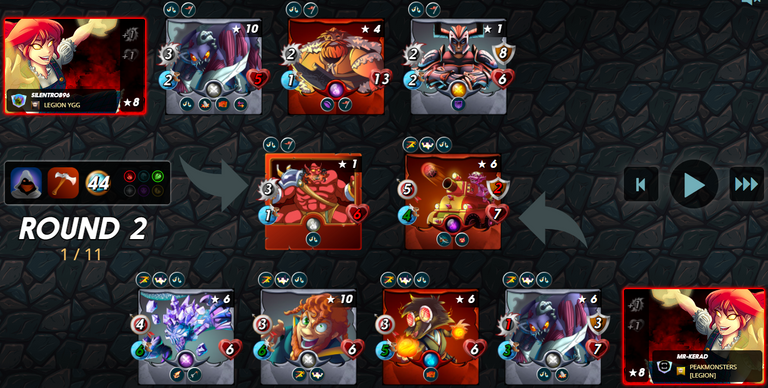 Round 3
This is final round. I hit hard every time. I can make 16 damage each round, whilst my opponent only 10. In third round I still have my Lava Launcher as a tank position. He has lots of Armor. It is very difficult to kill him with Melee only. My opponent need to destroy Armor to get into the Health. My monsters hits last time and the battle is over. Thank you for good match.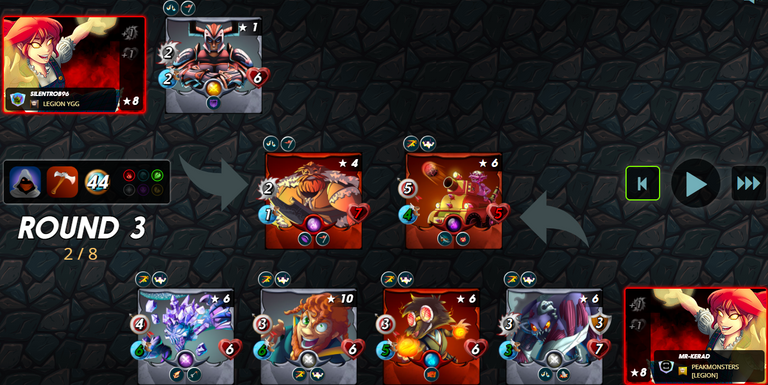 Battle Results
This was battle in Diamond III league. I cannot wait for new Rank Rewards system, so this rating will push me to Diamond I or Champion III. You can see how much DEC can you get once you reach this level. I am in the guild so have extra bonus for every win battle. Thisi s end of season so rewards very low.
Do you want to see it online? Link to the » Full Battle!!!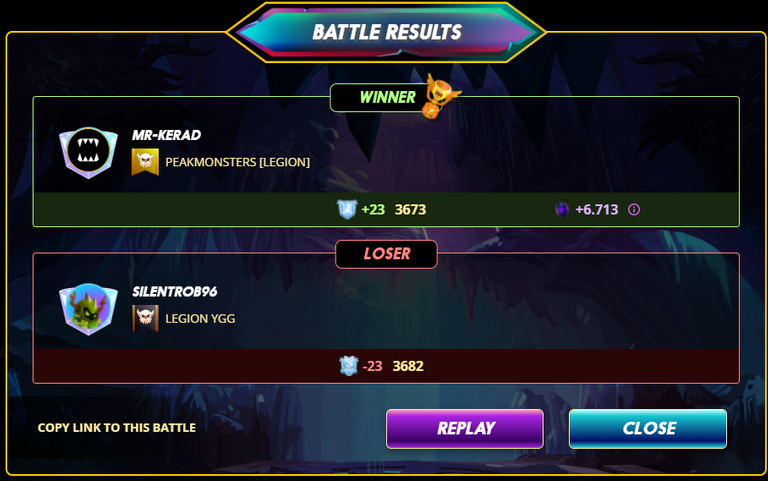 Did my strategy work? What I would do differently next time?
The strategy works fine. I used three strong card in front as a tank. In addition Range attackers are good in Melee Mayhem in order to outsmart my opponent.
What do I like about Supply Runner most?
Supply Runner has many goods stats and abilities. Speed is the key to win battle at any league. When you get Swiftness at level 5 this is very powerful card.
What I do not like?
I don't like to use him in low mana battles. 6 mana cost is a lot if have only 13 mana to spend.

If you don't have account yet join The Splinterlands

Thank you for taking the time to read my post, i hope you enjoy it.
Keep imroving your deck!!!
Regards @mr-kerad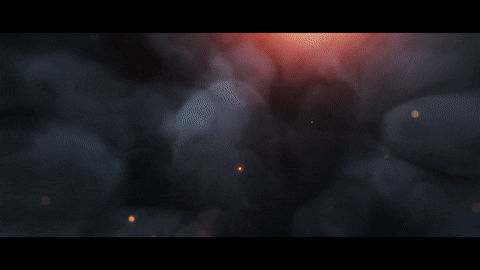 ---
---