Splinterlands Guide: Back to Basic Ruleset!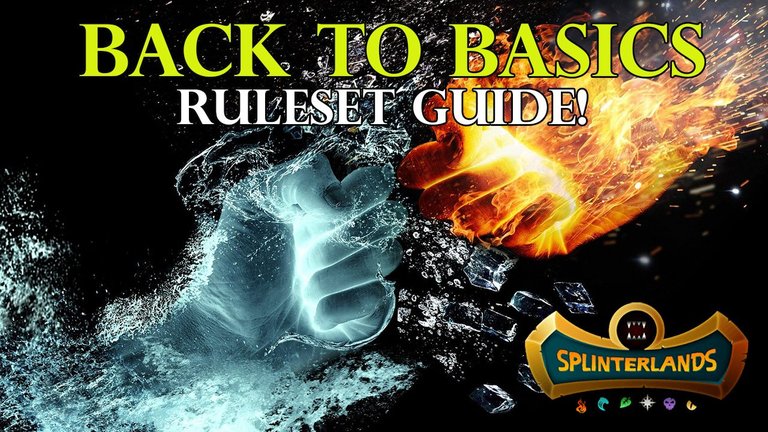 This Splinterlands Guide deals with Back to Basics Ruleset. How does it works? You simple don't get abilities from your Monsters but you gain special abilities from Summoners. How much damage can you fit in the mana to make huge damage and overcome your opponent. How to build your team. What else can you do to increse winrate? What is the best lineup? I going to show you my favorite strategies to take up against it.
Back to Basics Ruleset - how does it work?
Back to Basics Ruleset removes all abilities from your monster and your opponent monsters as well. As a result the only ability they have are coming froim the Summoners. That's why right Summoner for this Ruleset is very important. There are some obviouse choice like Yodin Zaku which gives blast to all your monsters. The main problem is that there is limited number of these Summoners and lots of players don't have it. Which Summoner should you use from Chaos Legion Edition? Let's check them below.

Because the ability from all the Summoners doesn't give Sneak, Snipe, Scattershoot or Opportunity, then your back row monsters are safe from enemy's melee attacks. The Ruleset places importance on Magic and Ranged attacks as melee can only attacks from the first position.
Ok! Now, you know the basics about this Ruleset. The key to success is Magic and Range. From those two attacks, magic is the only one that can hit directly to Health of your opponent. That's why Magic is the best ability for this Ruleset. The second attack should be Ranged and melee at the end.
Select Summoner that gives you the best buff for you monsters or debuff for your opponent. If you look at the Summoners above, you can notice that Obsidian (+1 Magic attack) and Thadius Brute (-1 Magic Attack and -1 Health) are the best choice.
Remember! Your opponent may also be smart and use magic attackers. As a result you need to be prepared for magic spam. The best option is to place Magic attackers with high amount of HP in front.

Tips and Tricks
Magic - the trick here is to use Magical monsters. Your opponents will probably do the same.
Magic Reflect - beware of the possibility that your opponent might pick Owster Rotwell Summoner and reflect all magic attacks.
Mix Team - The best option is balance team with all types of attacks: melee as a tank (Speed and Armor can help), then Magic and Ranged monsters at the back row.
Debuffs - use summoner that reduce the Magic attack. Thadius Brute is very good because he can also reduce Health by 1.
Health - The Ruleset takes away monsters ability to reach the back row with Snipe, Sneak, Scattershoot and Opportunity. As a result put monsters in oreder from highest HP in front to lowest HP at the back row. Your opponent will waste couple hits to take down high HP monsters. The longer they survive the more damage they can make.

Magic Spam - basic strategy
This strategy is to use as many magic attackers as it possible. To be honest Earth Splinter has lots of Magic monsters to choose from. The best summoner from Chaos Legion edition is Obsidian that gives +1 magic buff to all of your monsters.
Do you want to see this strategy in practice?
Watch battle using this strategy » Battle Online

Magic Spam - Speed matters
Monsters from Earth splinter are also very slow. You should keep that in mind. That's why I usually use them in Reverse Speed Ruleset. I prepared battle Magic vs Magic monsters in this condition.
Do you want to see this strategy in practice?
Watch battle using this strategy » Battle Online


High amount of Health
Lots of players know that magic is very good in this Ruleset. You can suprise your opponent by placing monsters with mix attack: magic, ranged and melee. In addition, High amount of Health can help you survive longer on the battlefield. Why this strategy is sometimes good? Mainly, your opponent doesn't expect it.
Do you want to see this strategy in practice?
Watch battle using this strategy » Battle Online


Anti-magic and ranger
As you can see on the picture below, my opponent placed strong anit-magic Summoner. This is very good move, but I expected that my Magic will be debuff. In this case, it was even worst because Owster Rotwell Summoner can give ability to reflect all magic attacks. I won, thanks to fact, that I used mix of monsters with Magic and Ranger. In front there is tank with Armor, as a result Uriel can take couple hits from physical damge and still survive. My backline monster gain +1 Ranged attacks and can easly hit my opponent without hurting themselves.
Do you want to see this strategy in practice?
Watch battle using this strategy » Battle Online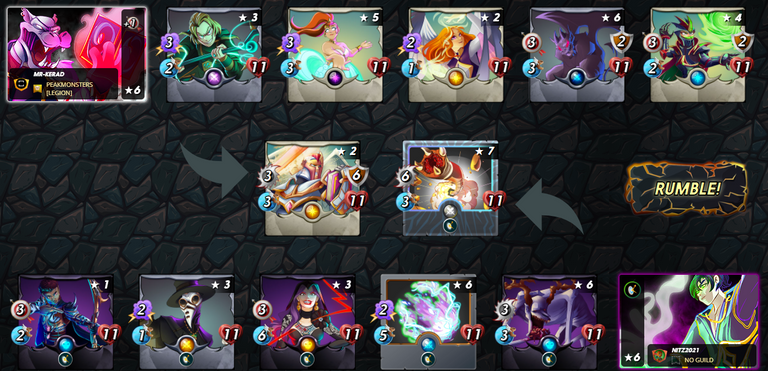 Magic debuff
This is more advanced combo. I like to use Thadius Brute for this Ruleset. Why? I can debuff my opponent Healt and Magic by 1. If you use Obsiadian then you can get only +1 Magic.When you use Thadius Brute you get two abilities, whic almost in evry Back to Basics Ruleset works perfectly. When you combine all necessary abilities, then you get more advantage to win the battle. In addition Death Splinter has strong Magic and Range Attackers.
Do you want to see this strategy in practice?
Watch fight using this strategy » Battle Online


Ultimate Guide To Splinterlands | How to Play & Earn
If you interested please read my previous articles below:
I am going to add more content in the future. If you want to know when new articles are coming, feel free to follow me.


If you don't have account yet join The Splinterlands

Thank you for taking the time to read my post, i hope you enjoy it.
Keep imroving your deck!!!
Regards @mr-kerad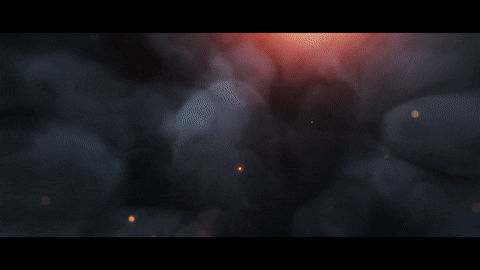 ---
---