These changes may impact the price of SPS. Check »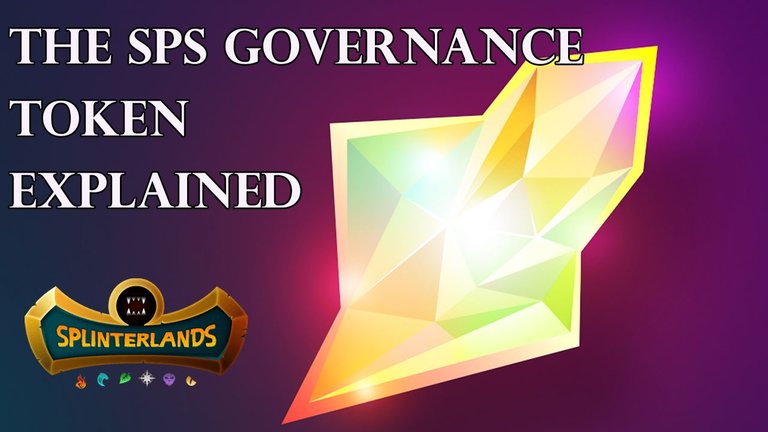 Are you looking for Splintershards price increase/decrease in 2022? Want to know where the prices of Splintershards (SPS) will go in the future? I will analyze the past prices of Splintershards (SPS) and will found out what impact its future price actions.
Token distribution
Before I start to analize the price of SPS, it has be to stated that the most important factors which impact the price are supply and demand. By supply I mean new tokens coming to the market based on the token distribution. Whereas by demand the utilty of the token (what we need it for). In order to make it simple:
the higher the supply the lower the price;
the higher the demand the higher the price.
I read white paper carefully and summarise all most important details as regards to SPS distribution below:
"SPS tokens will be issued / unlocked in a pre-determined schedule which lasts for approximately 65 months from the date that the token is first released.
The maximum total supply of SPS tokens will not exceed 3,000,000,000 which are planned to be allocated as follows."
What does decrease the value of SPS?
As based on the chart above I can notice that during first 10 months of token distribution Aidrop and Private Sale have biggest supply. Please find below the final date of token distribution:
Airdrop 400M SPS tokens, or 13.33% of the total token supply, will be airdropped to players based upon the amount and type of Splinterlands assets held in their account issued over 12 months. When is it over? The airdrop amounts to 33,333,333 SPS tokens per month and will end in July of 2022. Currently lots of players hold DEC in order to get as many aidrop points as possible. Once the aidrop will come to the end the price of DEC should go back to peg amount of 1000 DEC = 1$ due to lack of utility. Then rewards for ranking and brawls battles will be paid in SPS. The more SPS you have staked the more rewards you can get.
Private Sale of 200,000,000 SPS which is unlocked over 10 months. Tokens purchased as part of the private sale will be subject to a vesting period with 10% of the tokens vesting and becoming liquid every month for a total of 10 months. When is it over? The private sale investor distributions amount to 20M SPS per month and those are scheduled to end in April of 2022.
Chaos Legion General Sale:
What will increase value of SPS?
SPS Validator Nodes / DAO / Oracles: the team has been hard at work building the SPS validator node software which we expect to be released in Q1 2022.
Ability to delegate staked SPS to other accounts. It is expected to be released in Q1 2022.
SPS Ranked Battle Rewards: the team is planning to implement the SPS reward pool for ranked battles around the time that the airdrop is scheduled to end so that players can continue to earn SPS through their card collections via battles. The reward shares value will be adjusted based on the amount of SPS tokens staked (the more you stake the more you get). It is expected to happend in Q2 2022.
The SPS foundation currently holds around $4M worth of various cryptocurrencies not including its SPS tokens. Riftwatchers which is expected in Q2 2022 will only be able to be purchased using SPS tokens - all of which will go directly to the SPS foundation treasury.This means that roughly $12M (after accounting for bonus packs) of income will be coming into the SPS foundation over the course of the edition, and all via the SPS token.
SPS Guild Brawl Rewards:the team is also working on implementing the reward pool for guild brawls. Each guild that participates in brawls will earn a portion of the Guild Brawls SPS inflation pool based on the guild's overall performance in the brawl, and those tokens will then be split among all of the players who participated in the brawl based on their individual performance. We can read in white paper that it is expected to happend about Q2 2022.
In-Game Governance: Splintershards (SPS) tokens will be required to be staked in order to earn SPS staking rewards, participate in governance, or participate in special offers, promotions, and bonuses available to SPS holders by Q2 2022.
SPS Land Expansion Rewards: . The details and economy of the expansion are still being designed, and information on how SPS tokens can be earned via land ownership will become available as it nears release. Land expansion heavy reliance on SPS token staking and should be ready on Q4 2022.
When Splintershards (SPS) will go up in value?
Splintershards's value is expected to continue to expand, as shortage tends to encourage price rise. Please find all upcoming changes to the game economy at the timeline below:

As you can see above the most important factors are coming this year.
Once we see the price to cross decilne, we should see the strenght price of SPS. Please find below the chart which presents the predicted price of SPS within next couple weeks.

Thank you for taking the time to read my post, i hope you enjoy it.
If you don't have account yet join The Splinterlands
Regards @mr-kerad

Disclaimer : All price prediction/forecast provided on omy post is only for general information. No part of the content that I provide should considered as financial advice, legal advice or any other form of advice meant for your investment. You should conduct your own research and do proper analysis before investing in any cryptocurrency. Trading is a highly risky business, please consult with your financial advisor before making any decision.
---
---