Outstanding fight: Level 1 vs Level 4 Thaddius Brood
Quite an epic battle between me and my opponent. I thought I'm gonna lose but I got better strategy even though his cards have higher level.
In this fight, I debuff the magic damage of his death cards. My tank didnt take damage because one of my cards has repair.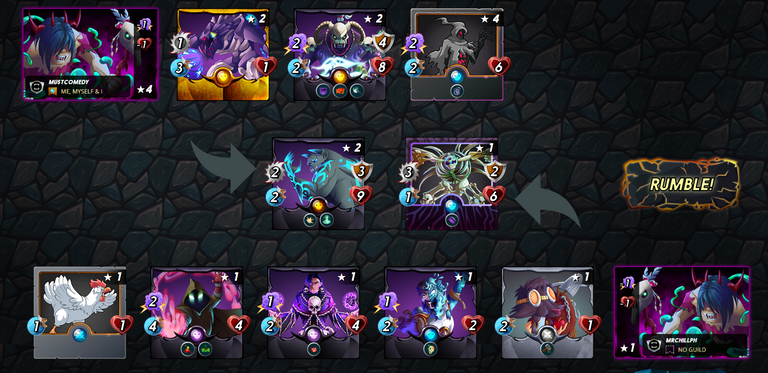 ---
---