Cards that Make Games 💪 - Part 1 New Player Guide

Hey everyone,
MrPeterL here with the first in a series of blogs that go through each of the cards that should be a staple in your deck for all those crazy rule matchups. I'll explain why each card shines in the particular ruleset, and in which leagues they start to make the most of their abilities.
I'll skip over Mylor, Yodin and Llama as at this point I think everyone knows they will carry most rulesets in the lower leagues.
If you like this blog or think it needs work, please leave me some feedback to incorporate into the next one, thanks!
For more tips, join our Splinterlands community on Discord : Brownie's Harvesters Guild Server ...
...or message me directly : MrPeterL#7238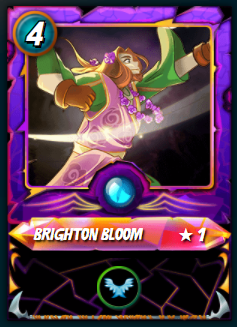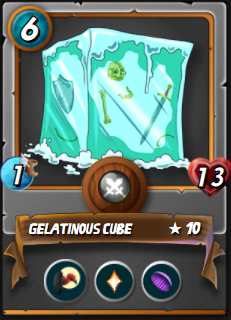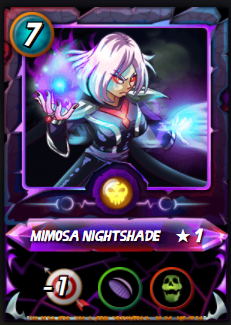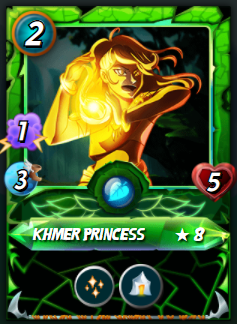 Brighton Bloom - 🔵 Rare Dragon Summoner 🐉
In the Earthquake ruleset, this single card will win you most games up to the Gold League. His ability gives all friendly Monsters the Flying ability, negating the 2 damage per turn. There is no need to pick up any dragon monsters, this summoner will allow you to use any other Splinter you already have available, and you can spend your mana on abilities other than Flying without worrying your monsters are going to slowly die each turn.
Gelatinous Cube - ⚪ Common Neutral Monster ⚔️
This card is an absolute must have for Noxious Fumes and Equaliser matches. Paired with lots of small fish, its not uncommon to see a Cube reach over 20 HP. That being said, it doesn't gain the Healing ability until it is Level 6, so it doesn't really come into its own until Gold League, or Silver if you can pick up a 2 Mana Epic Summoner.
Mimosa Nightshade - 🟠 Legendary Death Summoner ☠️
As a perfect counter to the Cube, use Mimosa Nightshade to wipe out your opponent's ability to heal themselves. So many decks strategies rely on being able to successfully get a heal off on the tank monster, so getting the Affliction de-buff on every enemy monster is a huge advantage when the game is likely to drag on for many rounds, like an Equaliser match.
Khmer Princess - 🔵 Rare Earth Monster 🌱
She may be overlooked as a powerhouse because of her low mana cost and magic attack stat, but the Khmer Princess is really a card that can help you sustain your team long into a fight. Placed with a strong defender on each side, the Princess can heal both the back and front line while also sending 1 damage as a bonus each turn. She is especially useful when paired with the Holy Protection ruleset, and used well can be a key part of countering Yodin Zaku.
---
---