Today My Splinterlands Social Media Challenge My Art Photo. "VENARI SEEDSMITH"
Hello friends how are you all hope all is well Friends, today is Mande . I drew a picture in the Splinterlands social media Contest. This image is a character from an online game. This online game is Splinterlands. today I Art this giant character.which character name is VENARI SEEDSMITH.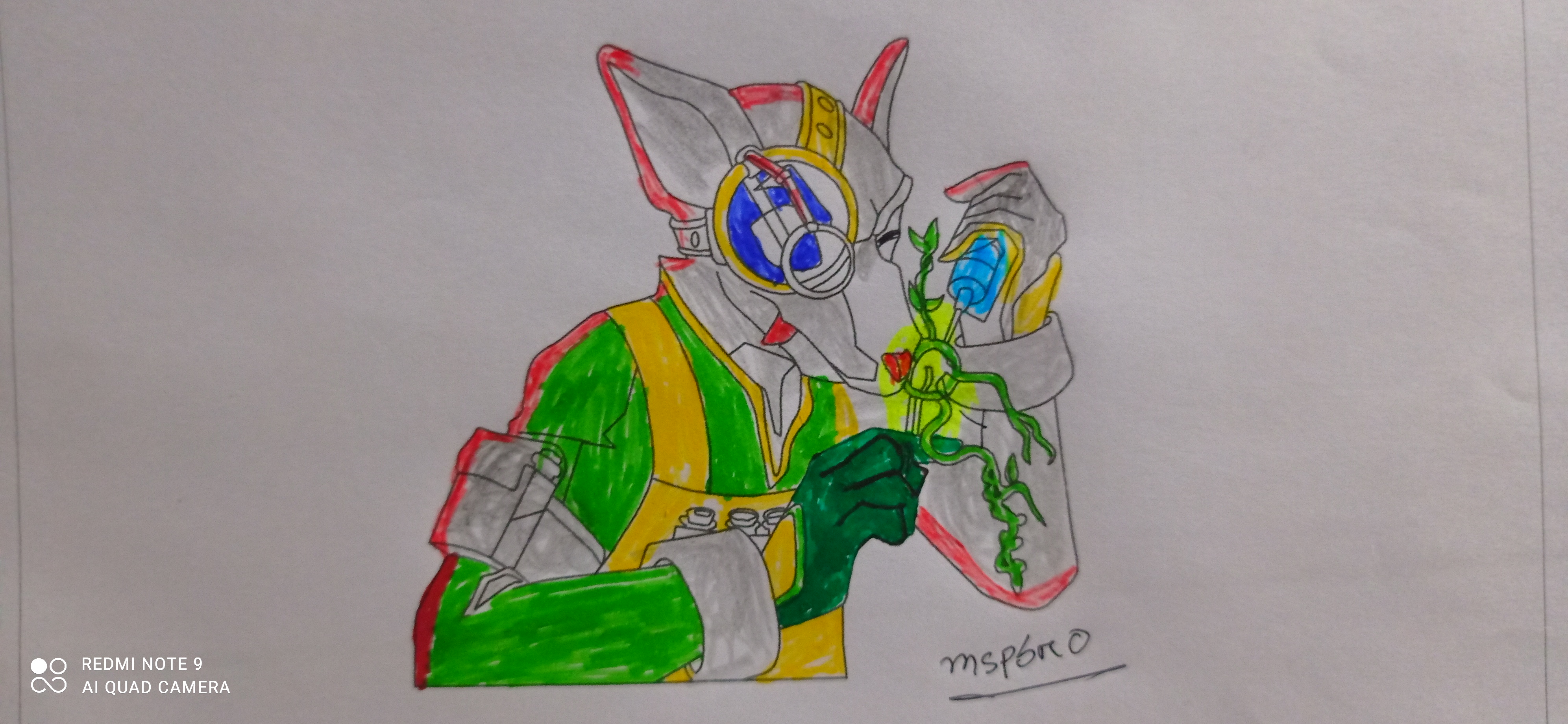 Friends This character is a picture of a Splinterlands game card. In this picture I have drawn my pen pencil with rubber and color pencil. I have tried to make this picture a similar art. Today I will tell you how I make the picture. Really this character look like scientist .
Materials I use This draw.
Black Penpensil
A4White paper
Color pens
rabar
Highlighter pen
Marker pen
This character is a picture of a game card.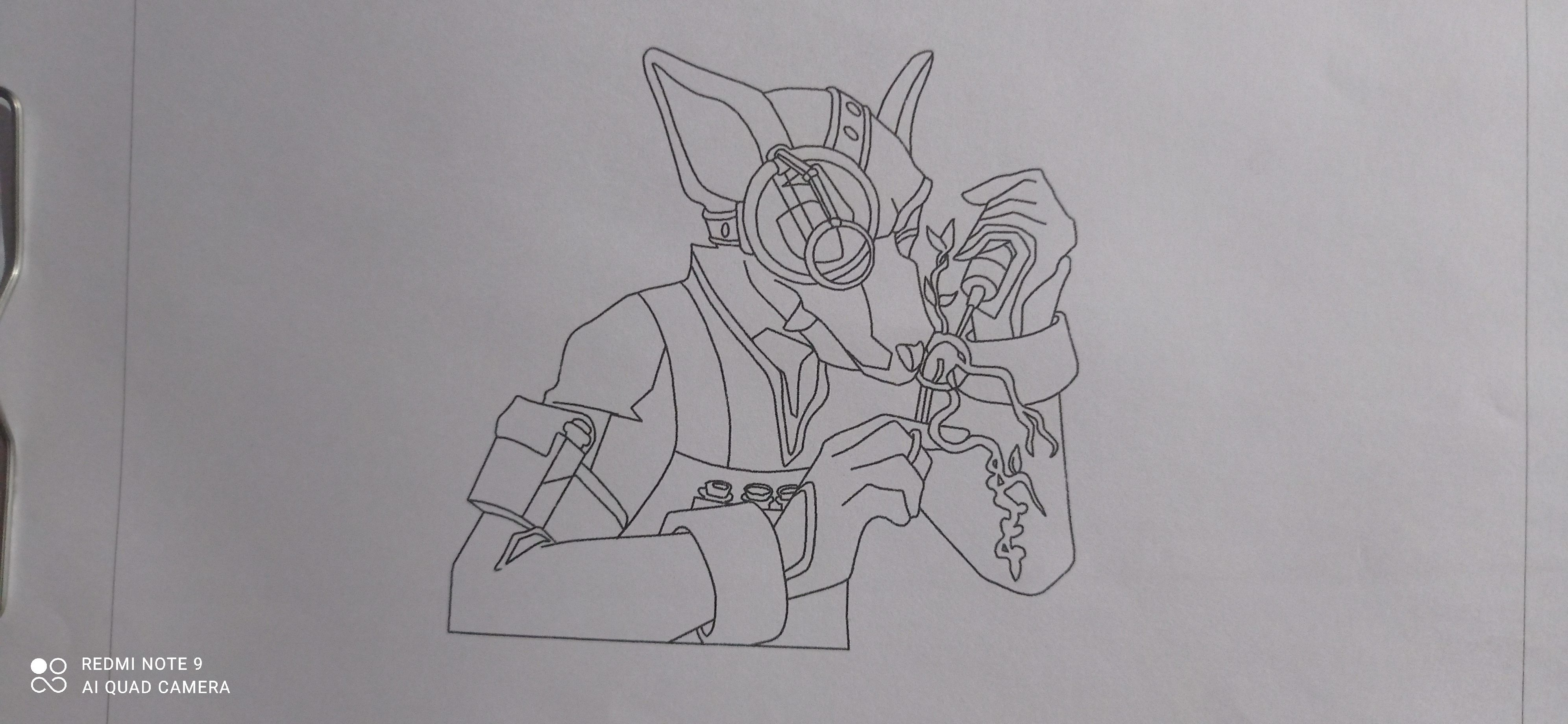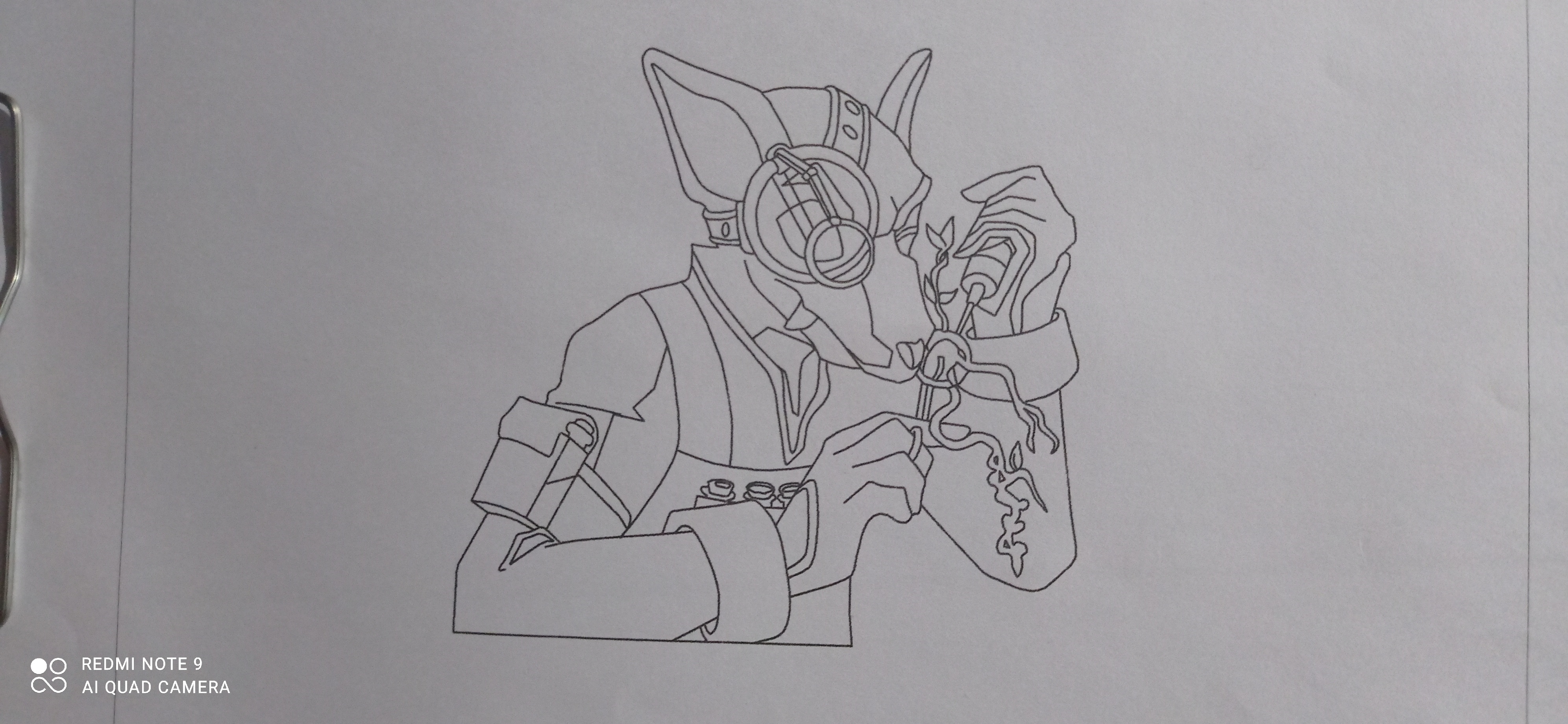 Friends, I will tell you how I drew this picture. First I draw this character from head to toe with my dark pencil. First I draw the head then the body and the arms tick with my pencil.
After drawing the whole character with pencil I draw this character again with pen. And then I mixed the color of the pencil with rubber. Drawing with a pen makes the character much brighter.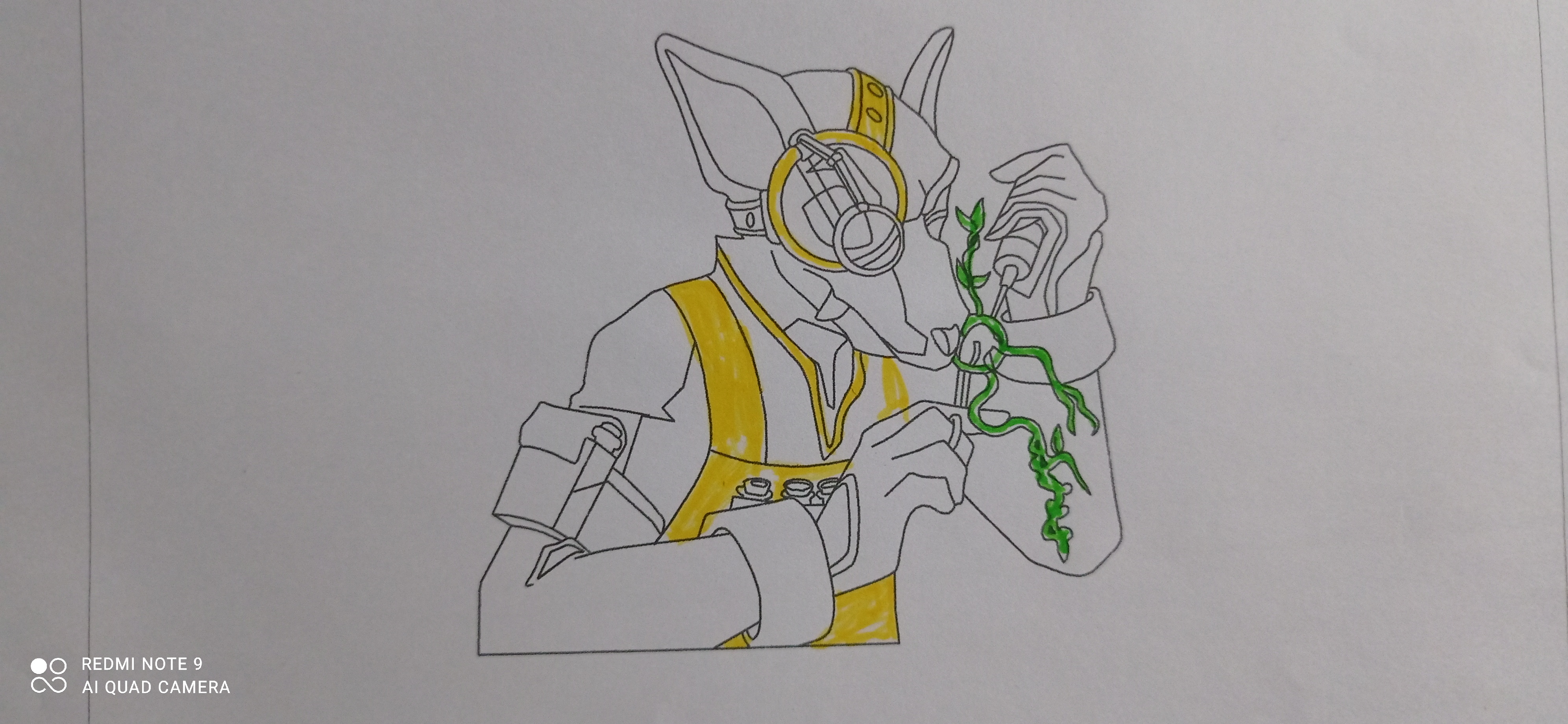 In his next step I paint this character. I have used yellow in some parts of this character's costume. And I used the vine-like part of the hand to be green. I used yellow color on one part of the glasses on his head.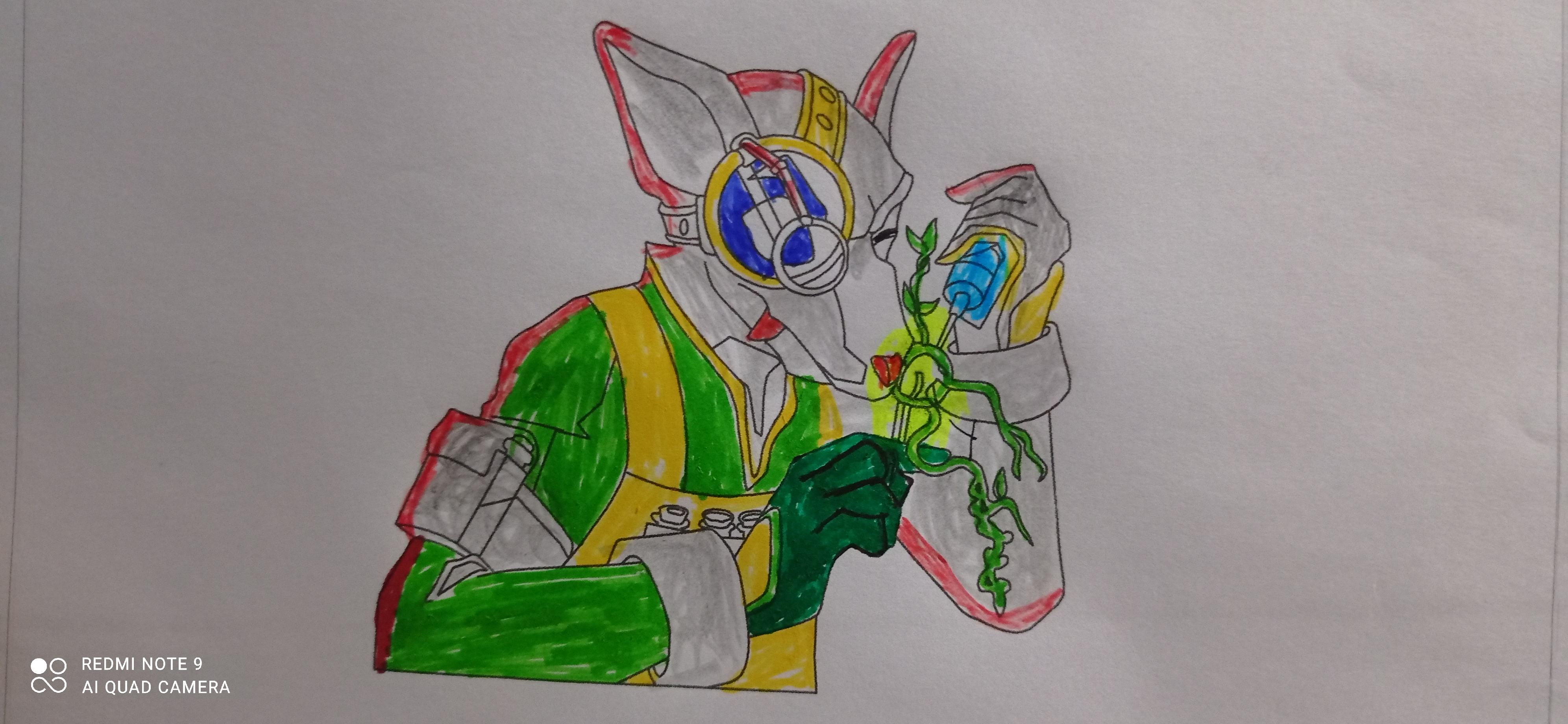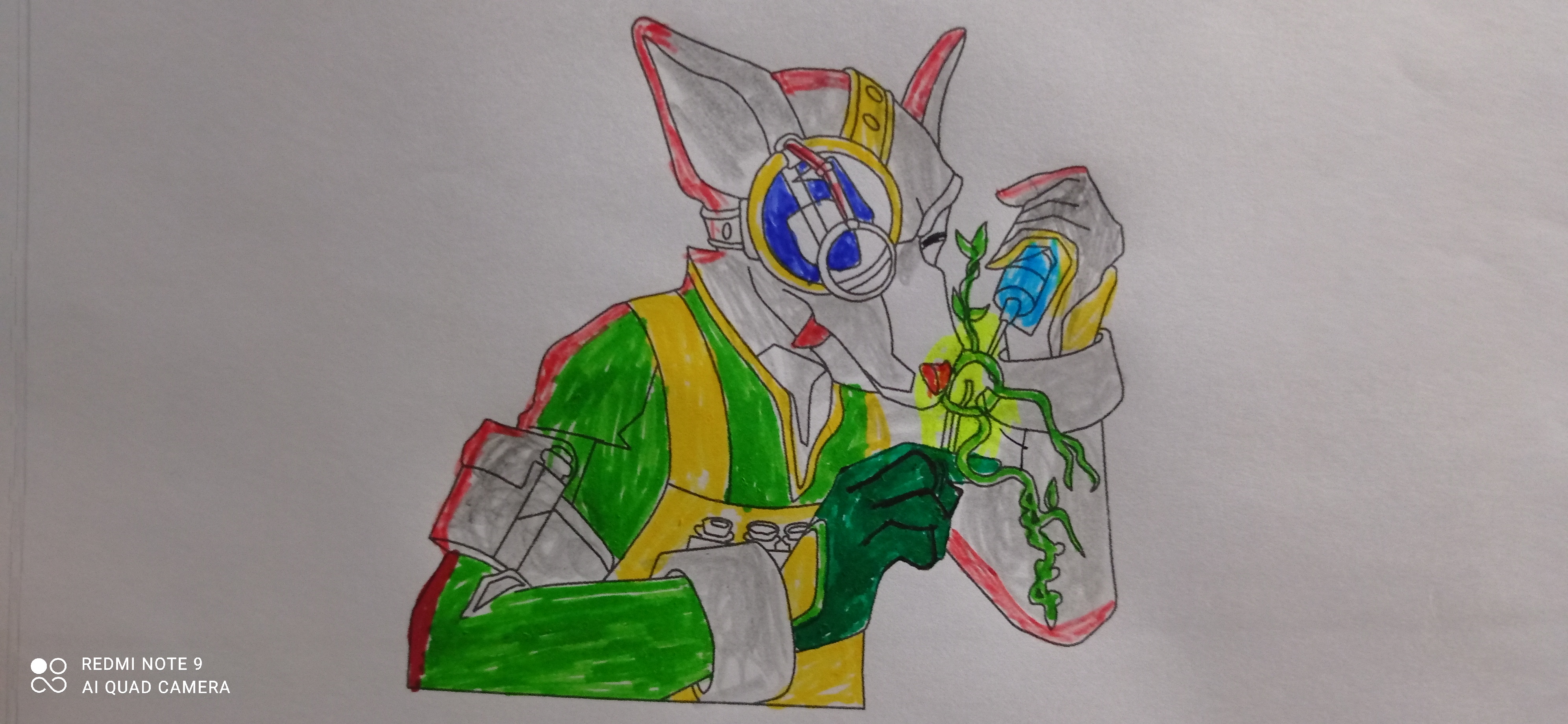 And in the next and final step I dye this character green. And I paint all around red and the object in the hand with which the character is examining the object is painted blue. And some amount of blue color from the eyeglasses and lastly I used some pencil color of complete shaheed.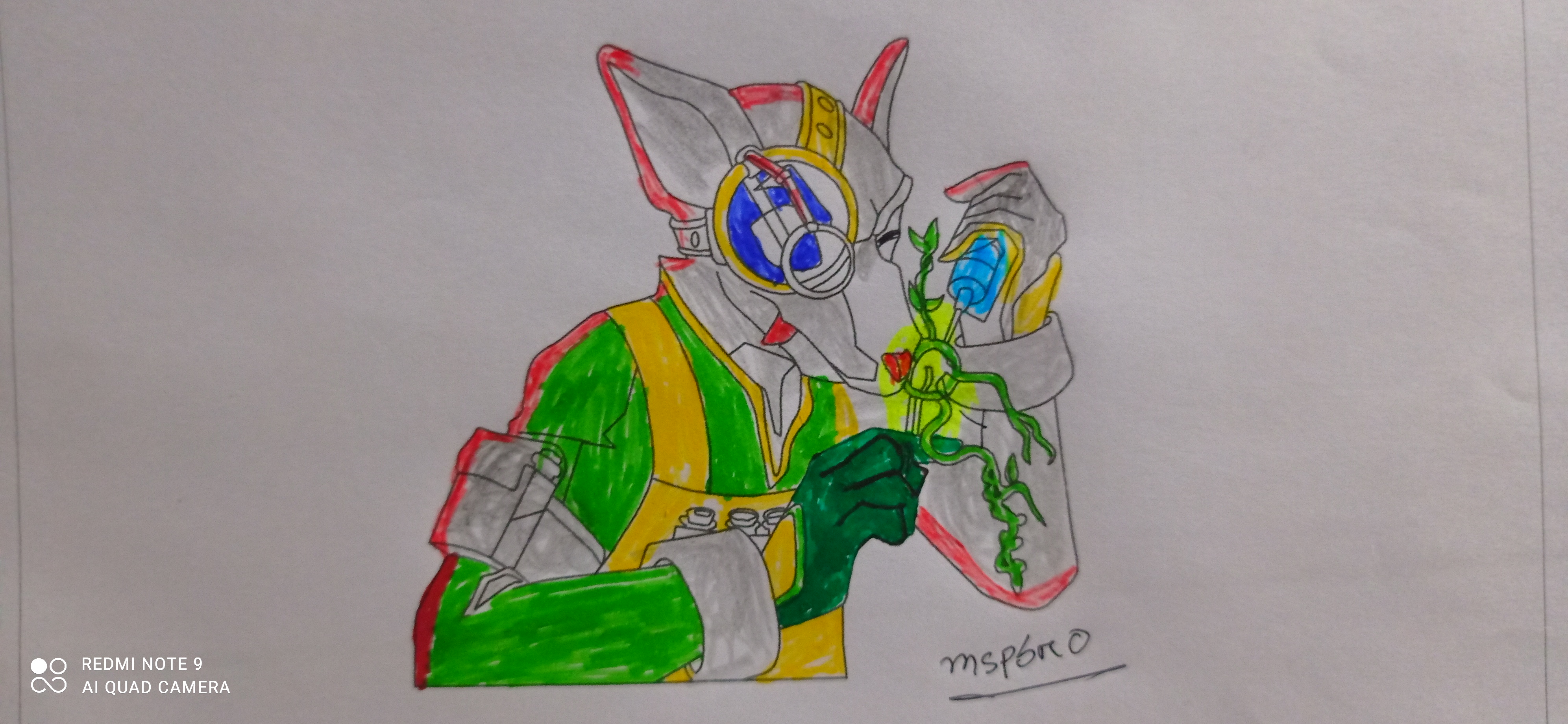 Finally I finished drawing this VENARI SEEDSMITH And I draw this way.Splinterlands Social Media Challenge.
You can participate in this challenge. All of you are invited
POST LINK
Here's my referral link.
https://steemmonsters.com?ref=mspbro
So far Today...
Stay Home
Thanks for Your Time Friend.
♥♥♥♥♥♥
Ok
See you Again in a New blog.
Thanks for being with me.
Plese Follow Me......
@mspbro
★★To contact me★★
Subscribe My 3speak Channel https://3speak.online/user/mspbro
Subscribe me DTube https://d.tube.com/@mspbro
Follow me Twitter https://twitter.com/mdsumonpra
Add me Facebook https://www.facebook.com/sumon.mim84
---
---