Splinterlands Battle Challenge - Pirate Captain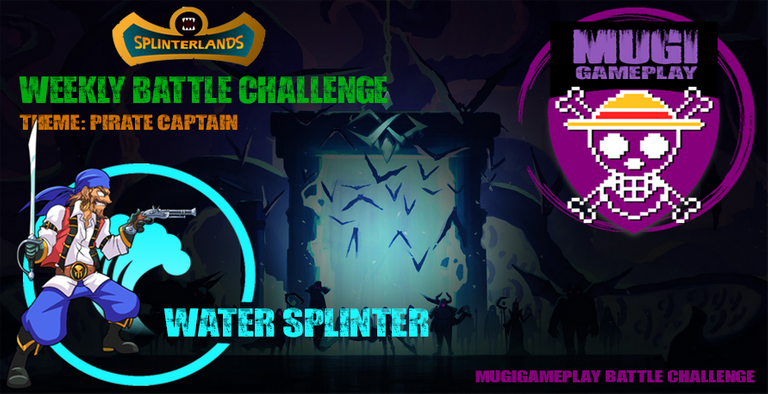 Introduction
Hello everyone, I am mugi sharing my battle and welcome to this week's challenge battle. This is my first entry to the challenge so bare with me guy's I will do my best to make it presentable to you as my readers and supporters.
Lore Pirate Captain
The Pirates of ΛZMΛRÉ are not to be trusted. Their Captains are among the most cunning (and dangerous) creatures in the Splinterlands. Armed with muskets of secret ΛZMΛRÉan make and prepared for any situation, the Pirate Captains sail the seas looking for treasure.
Stats Pirate Captain
Here are the status of the Pirate Captain.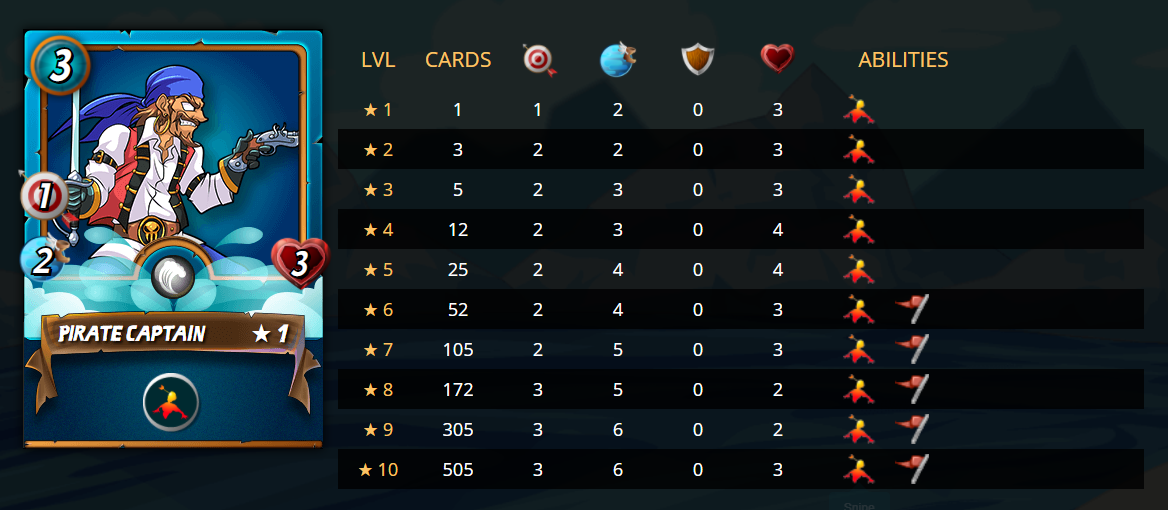 This is my lineup
This is the link for the battle hope you enjoy watching while he can do any damage to my lineup, you can see the full battle here.
👉👉👉👉 WATCH THE FULL MATCH HERE 👈👈👈👈
Round 1: You already can till who is the winner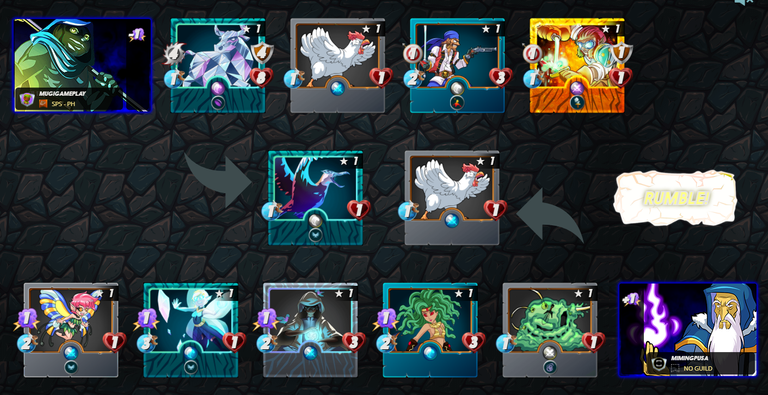 Round 2: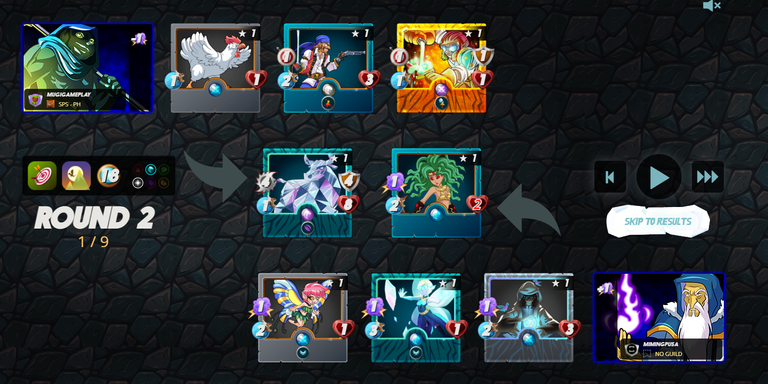 Round 3: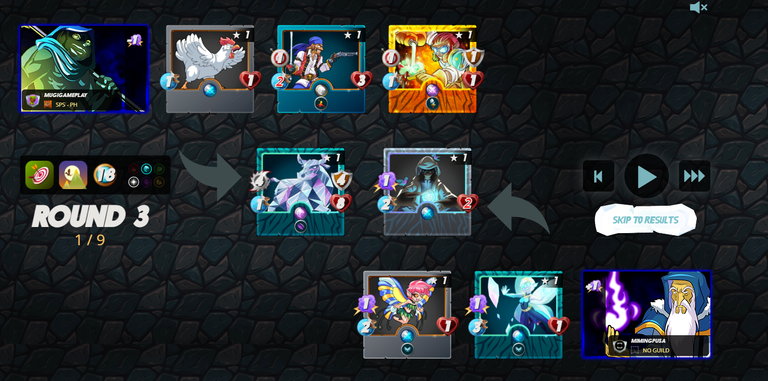 Round 4: This is the last round and he can't do anything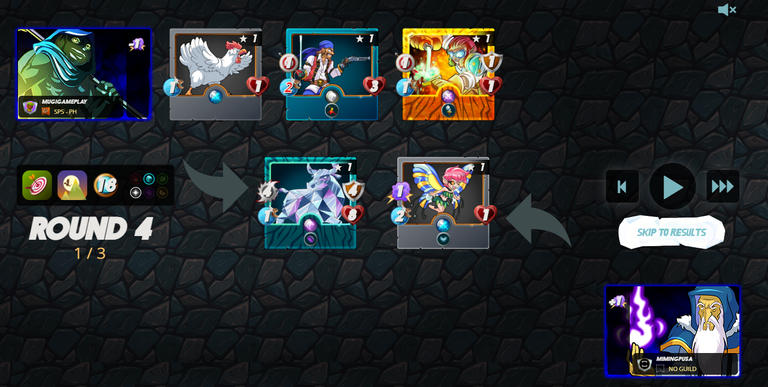 Positioning my monster
Note: Positioning your monster in a good spot is a big key factor on wining.
ALBATROSS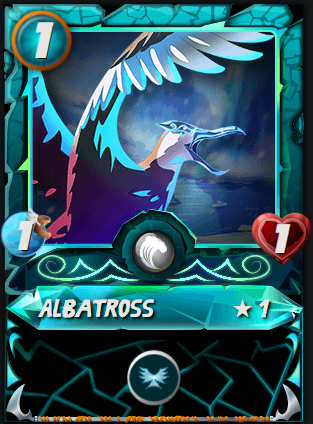 I put this as my first mini tank to absord the first hit and there's a possibility/chance to missed the attacked by the enemy.

TORHILO THE FROZEN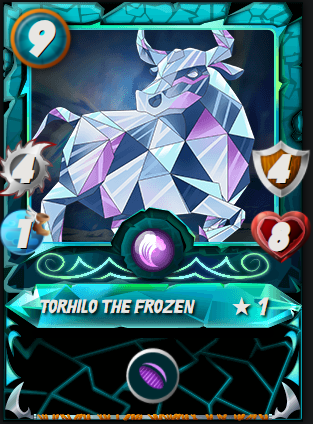 This is an easy and best choice for a main tank espicially I predict him that he well go for magic splinter so this tank can dodge any damage from magic because of the ability void (Reduced damage from magic attacks)

FURIOUS CHICKEN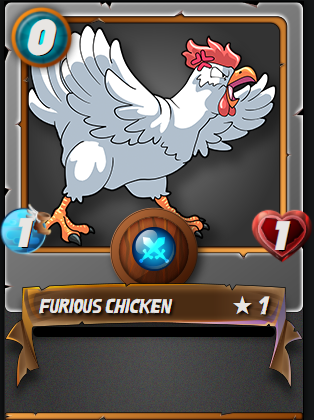 I put mighty furious chicken just incase my main tank is down so that my chicken will tank 1 attacked and also my damage dealer at the back can attack atleast once.

PIRATE CAPTAIN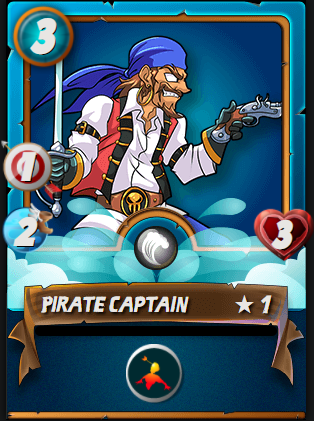 Now this is my second damage dealer he can attack second position and targets enemy Monsters with Ranged, Magic, or no attack that are not in the first position

HALFLING ALCHEMIST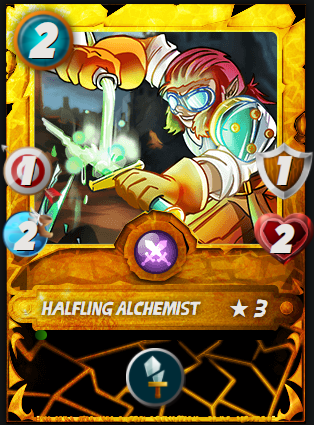 This is my final damage dealer i put this on my lineup because I was hoping he will use a sea monster as main tank so I added this because of his ability that each time this Monster hits a target, the target's attack is cut in half (rounded down)

Did your strategy work? What will you try differently next time?
Yes, of course, It did work like a charm I outplayed my counterpart. I predict that he will use magic so I used counter but I don't expect he will use a full magic lineup so it's an easy win for me.

Do you like the PIRATE CAPTAIN? Why or why not?
Yes definitely love it he has a low mana cap with snipe ability so he can attack the second position and especially he will attack first to all the monsters with no attack like a healer.

You don't know yet the awesome splinterlands streamer? Check this out and make sure to follow all and catch them live. Here is the link to direct you to the list of streamers.
👉👉👉👉 CHECK ALL AWESOME STREAMER HERE 👈👈👈👈
Thank you for stopping by I really really appreciated it. Please drop a comment on what do you think about my post any comments, suggestions, reactions, and donations 😁 are all welcome and accepted. Much love fam ❤️❤️❤️
This is my splinterlands ign: @mugigameplay
#NOSLEEPGANG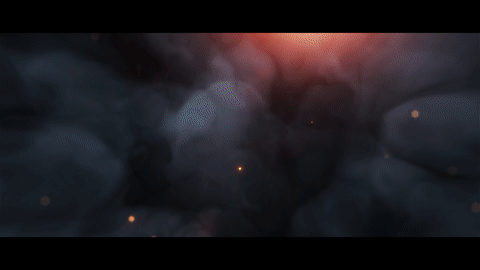 ---
---