Splinterlands HQ Costume Contest Entry: MUGI REAPER aka (GRIM REAPER)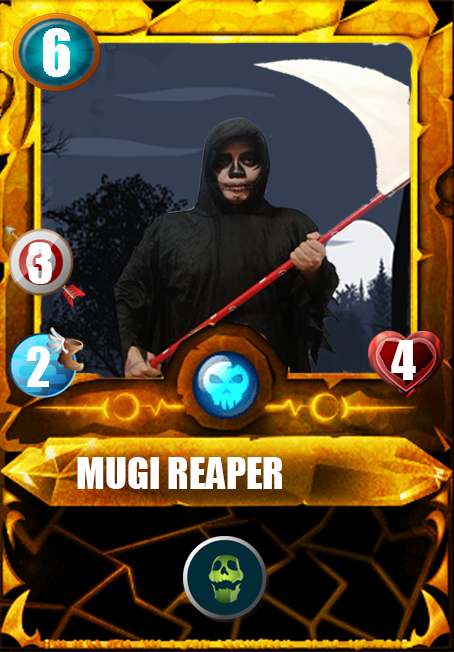 LORE
A great, 3 Ranged, Anti Heal heavy hitter for Mid Mana and High Mana battles. He's a part of one of my core teams, which has not lost much if any battles where I could play the full set-up. He's powerful, he shuts down healing, and he's not a very expensive card for 3 Ranged damage. This card amps up your raw power, helping you take down powerful, hard-hitting tanks who may be a threat if your team simply tries to kill the backline.
Congratulations on reaching 1000 Followers milestone

Finish Product
BEHIND THE SCENE:
My wife doing the make up and a photograper for me to support me to enter this costume contest at @splinterlandshq aka @gank party for his 1,000 follower on twitch. Thanks wifey for everything you always support me what ever I do much love.
Make-up time 🤡
Building my Reaper from scratch 😊

Enjoy everyone on your trick-or-treating! On this Halloween, I'm Sending you and my family a spooky greetings! Don't sleep alone watch on your back. 👻👻👻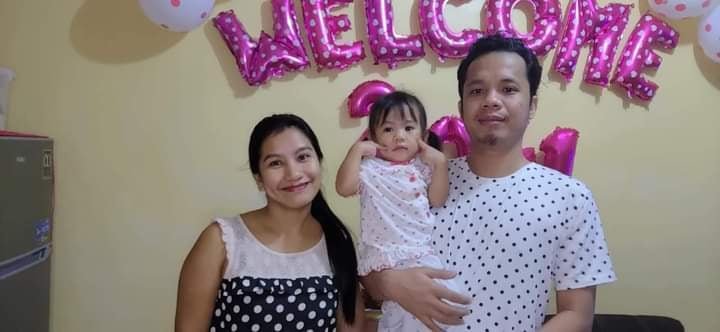 And always thankful to be part of the
#nosleepgang
family always helping each other. And be sure to follow these awesome streamers:
@drabs587
@gameboyali
@clove71
@splinterlandshq
@marcuswahl
@siutcase
@godislove777
@bulldog1205
@niclamus
@sgt-dan
@rentaw03
@CmmndrBawang
@foreveraverage
@SilentXNecrosis
@BokiCa80
@ivarbjorn
@Splinternews
@OhMyGood
@Skyn
@Sunny
@Puditang2300
@cryptollamatv
@theconfusedminer
@adikar
@luthien12
@noempathy
@walkingkeys

Thanks for the love and support. Any donations is accepted.
My Splinterlands ign: @mugigameplay
Once again thanks,
Cheers
mugigameplay
---
---