Splinterlands Affiliate Sites Showing Signs of Being Updated

Chaos Legion is almost here!
Is it me or are we starting to see Splinterlands affiliate sites updating to gear up for Chaos Legion? I'm pretty sure PeakMonsters just updated to show Resource Credits in the top right corner.
[PeakMonsters RC Screenshot]


It has been a couple days already with this one, but Splintercards has a "CL" under "Editions" when looking through cards.
[Splintercards Search Screen Shot]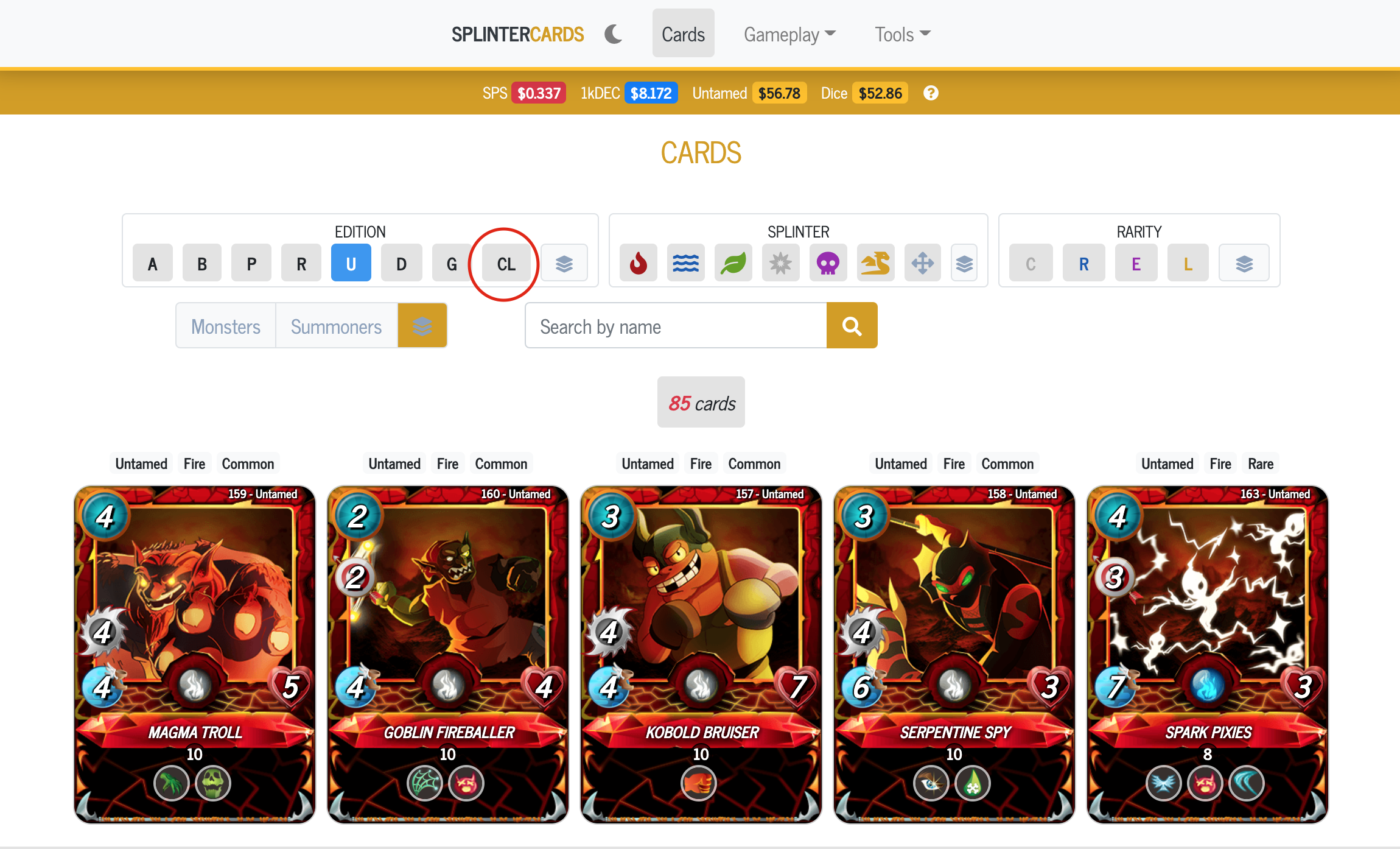 This is getting fun. What other updates are you all seeing?
-MuhSound
---
---