Bought some cards on Discount in Splinterlands
Hello Friends
The weekend is going on and I hope that you are having a good time. It's also the time to play more battles but I don't battle however I try to build my game deck. I buy some cards at a discount and this crypto winter I think it's a good time to do some discount shopping in this blockchain-based game. I am not a player so any card that I buy at discount is good for me and later I am planning to go for a rental. I plan to rent my cards and earn passive income. I am very close to making it 10l collection power and I am trying to grow it further. Once I have a decent collection of cards then I will start renting out my cards.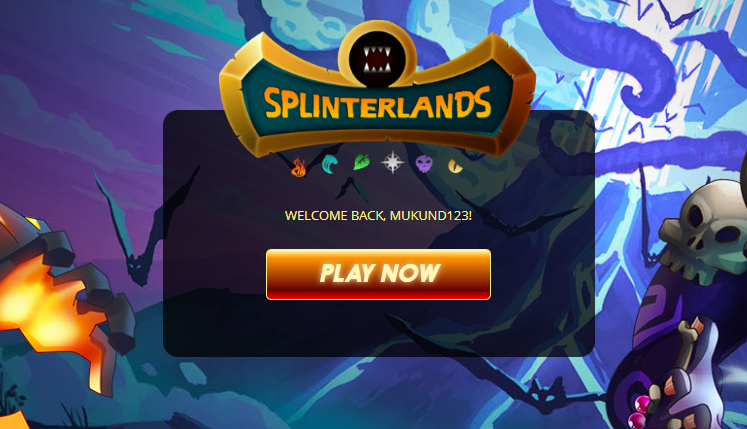 My Recent Buy
I use https://peakmonsters.com to see the price trend of cards. This is a useful website to compare the prices and even see if the current price is increased or decreased. The card prices keep on fluctuating like the crypto coins, and this is how I plan my card shopping.
I did buy some cards on 11th Nov and also bought some today. Below is the snapshot of my card purchase and all these cards are available for discounts as of today. It takes time to shortly some cards available at a lower price, but it is a very useful trick if you follow it.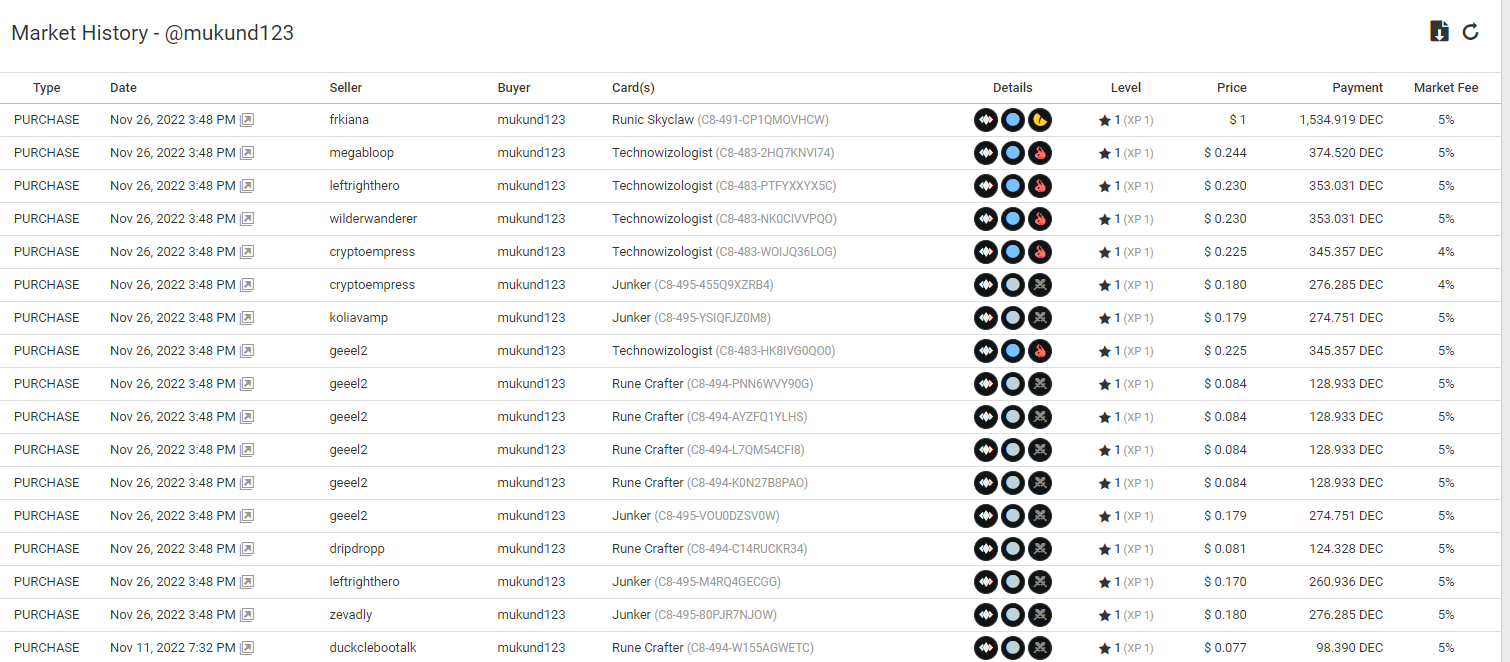 I purchased credits when the price for a hive was higher as compared to what it is now. Now because the price is low, it is not the right decision to convert it for credits. I think I did the right transaction at the right time, and I am still holding a good number of credits in my account that I will utilize to buy more cards.
I have purchased multiple cards from the latest additions, and I will continue to buy even more. In the game cards play an important role so if we can have higher-level cards then it is good for the battle, but I believe for the rental it is good on the low-level card. It is like we can get more rental income on the low-level cards because the demand is higher, and this is why I will not be combining my cards to upgrade the level. I don't know if I will be able to play good battles because that is again something where I need to spend more time learning and understanding.
While things will continue to be built on the game, I will try to earn some passive income through the rental, and I will also reinvest in the game which will help me have more cards. There are different ways that I am following and hopefully, with these, I will be able to have an even bigger portfolio in long term.
If you are not part of the game and want to join, then please join through my affiliate link-
https://splinterlands.com?ref=mukund123
Thanks a lot
Posted Using LeoFinance Beta
---
---