My Splinterlands Goal for the Year 2023
Hello Friends
Happy weekend and hope that you're doing well. The weekend is here, and this is the time that we can enjoy ourselves and do whatever we want. Gaming is always fun and there is a lot to explore and learn.
I often see people sharing their various goals on the platform. This is good because I think this way, they can keep close track of the progress while working on it and if there is a need then they can make some changes. This is also helpful to stay focused on the goal and make it a reality. I have not done it before, but I think now is the time when I should be starting it, so I have decided on my goal with splinterlands for this year. I have been spending some time on splinterlands for the last couple of months. It is just the beginning of my gaming journey on this platform, and I hope that it will grow over the period as and when I grab more knowledge and understanding about the project. Now I know a little bit about the game, but I know that there is a lot for me to learn and explore. I do it whenever I get the time and even to add more value, I buy some cards because ultimately this season important component in the game.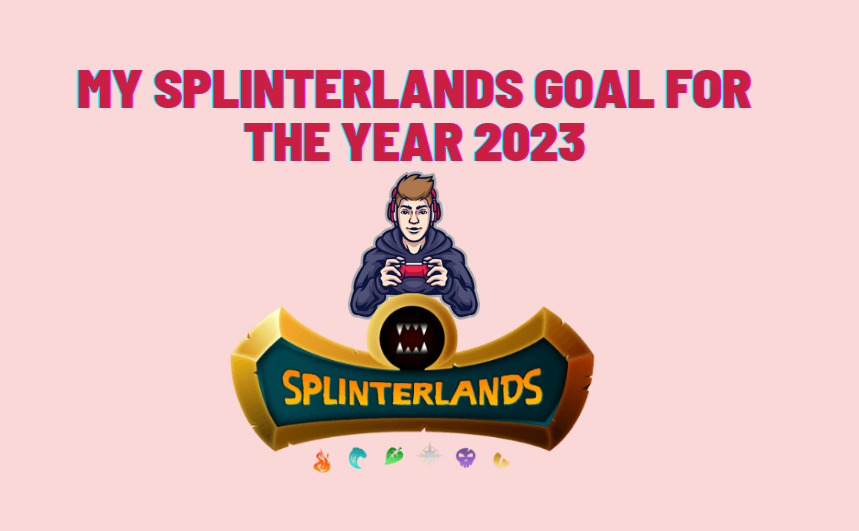 Currently, I have 11560 collection power, but my goal is to make it 50000 by end of this year. It means if I reach 50k collection power then I will be eligible to play in the gold League. I know that playing in bronze is not at all a good experience in terms of reward and this is the reason why I am not playing battles yet. I have purchased some nice cards again I will be doing another card shopping soon and for that, I am already preparing. Whenever I see some good price pump on hbd price then I buy credits because this is a great opportunity when I get more credits that I can utilize for my card purchase. Last week I purchased some good cards. I own summoners as well but now I planning to upgrade them. It is a bit expensive and may take some time, but I know that I will be able to do this, and I have already started doing it with a couple of cards.

So as of now, I would like to mention here that my call for this year with splinterlands is to reach 50000 collection power and unlock gold third League. There is enough time left for me and I am very much confident that within this period this might be a little hard, but I am very much sure that this will happen. Sometimes I am busy with my work and because of this I do not get time to spend on the game but whenever I get time, I try to utilize it. I am excited for the day when I can meet my goal for this year and after that my gaming journey is going to be rewarding as well. I am not earning anything from the game because it is time for me to build and add more assets to my portfolio. We cannot think of earning from day one and I believe in this because it is a time taking process but if we give enough time to this then I am sure it will bring better rewards.
This is my plan and goal for the year, and I am on it already. I will try to keep track of this, so I am going to share an update from time to time to see how I am doing and if in case there is a need for any change or improvement. I believe in the game because there is a lot to explore which is going to be so much fun and kind opportunity. I am glad that I am part of this came and will be trying my best to reach my goal in the year and evil it is going to be great if I can surpass the same.
If you are not part of the game and want to join, then please join through my affiliate link-
https://splinterlands.com?ref=mukund123
Keep on playing the game and have fun.
Thank you
Posted Using LeoFinance Beta
---
---