Reasons that make Splinterlands a Leading Blockchain Game
Hello Friends,
The weekend is almost here, and I hope that will have some great weekend plans.
Splinterlands is a well-known gaming project that is built on blockchain. It's also called a top play-to-earn game, but I think that it's better to call it a blockchain-based game because this is where the reward system has started. This blockchain gaming segment has been growing for the last 2 years but I believe that it is going to grow even more in the coming years. This higher rate of growth is expected because this is a new concept and people are getting a bunch of opportunities that are not available in traditional gaming systems.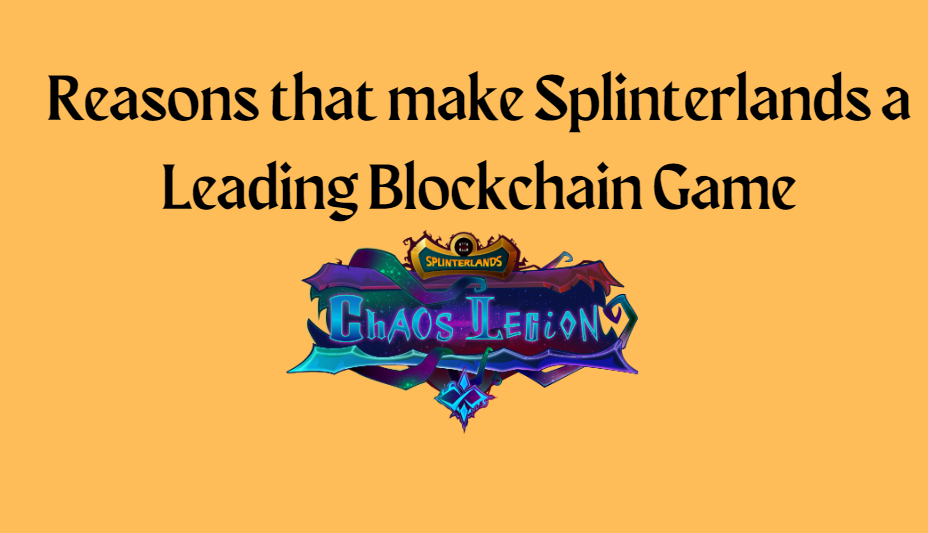 Blockchain gaming is for everyone
People still believe that gaming is not for everyone but with blockchain gaming this mindset is changing. For example, with splinterlands, we get a bunch of option to choose from that includes investment as well as playing battles. We can earn rewards both ways and there are certain conditions that we need to follow. Most of these conditions are only for the players but a person who is an investor in the game need not go through such conditions and that is available only in the blockchain gaming segment.
Earning and investment opportunities
Here we can earn through gaming and even we can invest in the game for significant returns in the long term. In short, we can call it an asset that we can choose for investment. It is part of crypto, but it is not like crypto that we are dependent on any exchange instead the entire market and the ecosystem stays in the gaming portal. We can buy any assets within the shop itself and need not go outside as long as the asset is part of the current circulation supply.
Growth potential
I must say that this is huge because I have seen people making a lot of money here. I joined this segment a bit late, but I still feel that even now is a good time to be part of this growing gaming project. We do not know about the upcoming crypto Bull cycle but whenever it will happen is going to bring even more liquidity and value to the market. Hopefully, that will work in favor of the game, and asset value will also increase based on the market growth. This is not a short-term game I would say instead it is long term so anyone who believes in a long time only should be making this choice as there is no way to make easy money here and that too in a short period.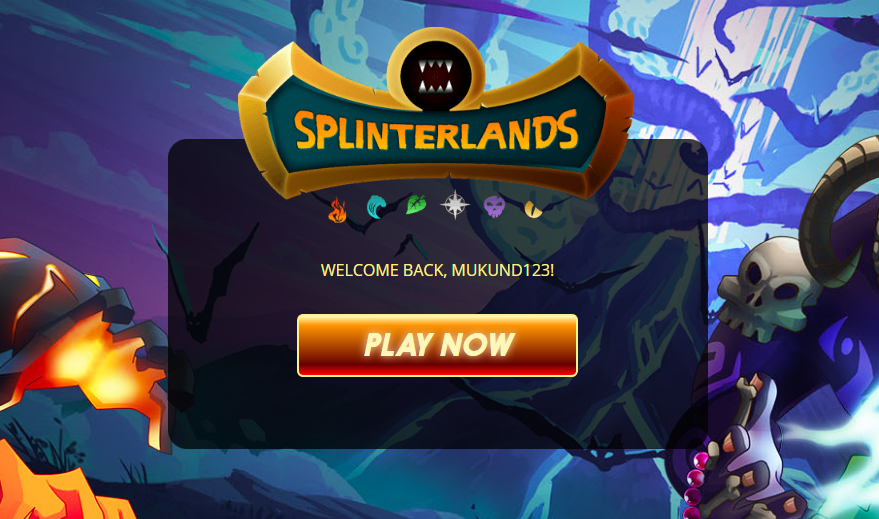 ---
People who are good at gaming can earn great rewards every day through the battles and sometimes we get much more than what we expect because we cannot predict the reward with its season. There are two ways through which the players can reward and that is on daily as well as on Eid season which ends after 14 days approximately. I think you went those who have not invested earlier can join now and invest in the game. Whatever you earn here should be reinvested to grow the account faster and this can make things even better in the next mural cycle believer we see the price appreciation.
Yaar multiple reasons that make this game a great one but here in this post I have discussed these 3 only. I will be covering and discussing more reasons in future posts. I do not play battles in the game as of now, but I buy cards and keep them in my account, so this is how I am going to my account slowly. I plan to go on rental once I have enough cards in my account because I don't know if I will have enough time to play battles every day. Because the game offers multiple options to everyone so I will prefer to go with the rental, but it will again depend upon my schedule and how much time I can dedicate every day to the game.
If you are not part of the game and want to join, then please join through my affiliate link-
https://splinterlands.com?ref=mukund123
Keep on playing the game and have fun.
Thanks a lot
Posted Using LeoFinance Beta
---
---