Splinterlands adopting Decentralization through Community Proposals
Hello Friends,
The weekend has gone by, and weekdays are going on, so I hope that you are busy at work, and this is when gaming makes us feel good. Splinterlands is my favourite game on the blockchain and it's such an awesome game. While I try to explore some existing stuff about the game, I also pay more attention to new additions.
We often talk about decentralization in the cryptocurrency market and some projects are offering a similar environment but explain the land has also joined the league. Splinterland has recently provided the option for community proposals where anyone can create a proposal and seek this support from the entire community. It simply means that anyone can create any proposal which is going to add more value to the gaming ecosystem. Earlier it was done by the team only but now the equal opportunity is shared with the community and there have been a couple of proposals in place.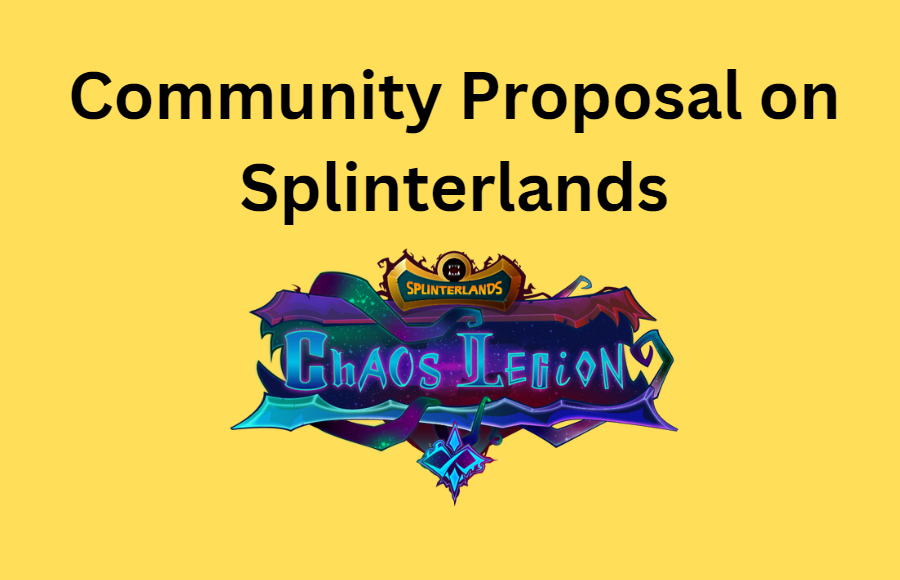 It looks like this new addition of functionality is broadly accepted by the community. This is driving real decentralization where the power is given in the hands of stakeholders instead of the project which is something that makes the sprinterlands a leader in the segment. I can see certain proposals in place and even some of them will support by the community. This is going well, and I think more people will come forward with their innovative and unique ideas this way.
One thing we cannot ignore is that now SPS holders have got more power to decide whether they are in support of any proposal to bring the change or in case they are not in favour of it then they can reject the same. These are the two features of any governance coin and now through SPS, it is possible. The more spheres you hold give you the more power which plays an important role in any proposal getting implemented. I need a proposal that must obtain 66.67% of sports in its favour to get past and I can see that two community proposals are past and currently live on the page.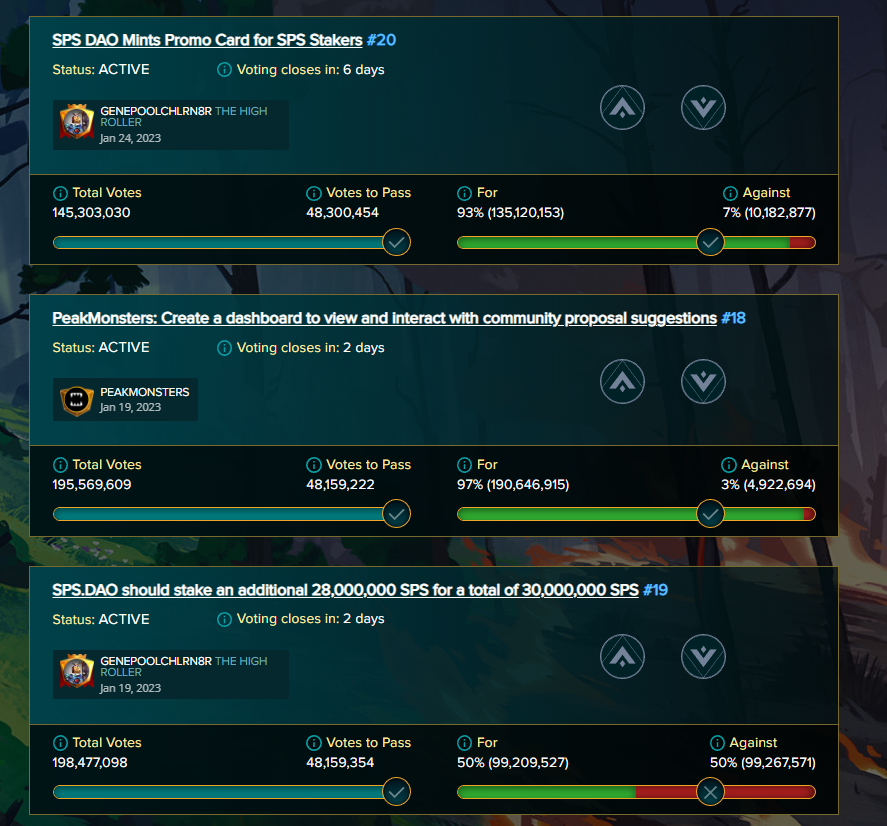 This is a new way of gaming and investing in the project and I believe through these proposals we are going to see much more innovations coming from the community end. The team has been doing good and I am sure they will continue to do the same but now with this option more power is given to the community where people can come forward and drive the change. Now anything good for the game can be created as a proposal and if it is good then for sure it is going to happen because people will support it.
Talking about lands I can see that a new tab has been added next to the guild option on the homepage. I have noticed this change today only and this is not the first time because the team does it many times as a surprise. We cannot ignore the fact that lands in the game are going to be a big game changer, but this is just started, and it has a long way to go. Hopefully, we are going to see much more about lands this year and it is going to make the overall gaming experience, even more, fun and rewarding. The Splinterland team has already shared that they are more focused on development this year and the kind of work they are doing is showing the same.
If you are not part of the game and want to join, then please join through my affiliate link-
https://splinterlands.com?ref=mukund123
Keep on playing the game and have fun.
Thanks a lot
Posted Using LeoFinance Beta
---
---