Splinterlands airdropped "POSSIBILUS THE WISE" Summoner
Hello Friends
It's the weekend and I hope that you are doing well and also playing more battles in the games. Playing game is fun but getting a free airdrop is even more fun. Today another summoner has been airdropped by the game and it's for the chaos legion edition. I have seen some posts on Twitter and players are happy to have this card through an airdrop.
They have already started but the packs starting this month, and this will continue unless there is supply exist in the game so it is good news for players that they will be getting AirDrop earlier than they think. This airdrop card is nice because it is powerful and comes with three ability is with the cost of 6 mana.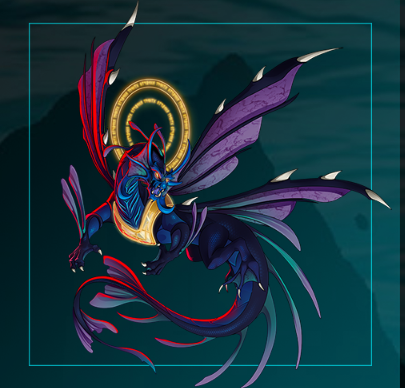 This is from the water, and it is a legendary card that currently values at more than $16 for 1 box. Usually, cards in dragon are expensive but I have seen that this is also a bit expensive which cost similar to dragon summer. These days most of the cards are available at a low price and this time getting a card that values $16 approximately is pretty good. Jamaica cost Hadis card is fixed and it is a legendary card that can be upgraded to level 14 with 11 cards in total.
This is a very good card I believe for the game and considering the ability it brings to the place will make the gameplay even better and probably we can expect the winning ratio to improve. These days game has been doing pretty well in terms of development and innovation. The decision to burn the supply for the choice legion pack is very good I believe because this way they are going to add more value to the overall game economy. There are many updates that they keep on sharing through the town hall and I look forward to more development on the lands.
Nowadays when the market is down and we can see many good cards available at a lower price I believe this is also a good time to buy more cards. I have purchased some cards in the past and I still hold some credits in my account for the same. Now since I can see the lower price in the market so I will be working on the same to add more cards to my account. I do not know more about the cards, but I try to learn so hopefully I will be able to make a list of cards that I will buy. I do not want to miss this opportunity when I can buy high-value cards at a lower price.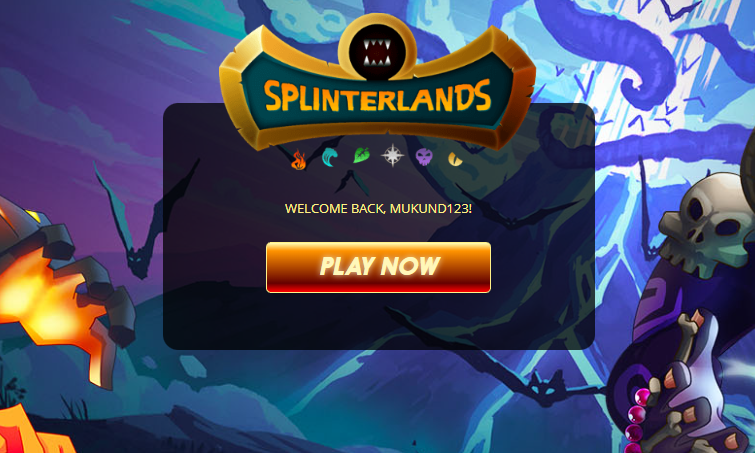 I believe this is going to be a situation where I can purchase the cards at discount. One thing I will also mention here is that there is a change in the music for Splinterlands and the new music is very good for the ears. Every time I log in to the game this music sounds very good, and I kept on hearing it for some time today. If you are playing the game with sound mute then I would suggest you give it a try and I am hopeful that you like it.
The journey on this play-to-earn game has been going well and full of learning so far. I expect that this will continue to happen, and I will continue to build my account through multiple assets in the game. Hopefully, I will be able to collect a good number of cards by next year, and then it will help me have a good income for the rental or even if I try to play the game then also I can earn some good rewards.
If you are not part of the game and want to join, then please join through my affiliate link-
https://splinterlands.com?ref=mukund123
*Thanks a lot
Posted Using LeoFinance Beta
---
---