Splinterlands- for Players or Investors?
Hello friends,
Today it's Thursday and it is just one day left for the weekend. I know that people who are working in the corporate sector wait for the weekend, but I am not one so it's not an exciting thing for me. The weekend is also a good time for people to go through the Crypto market or the game.
I am in the business and not in jobs, so every day is almost the same for me. Today in this post I am going to share my opinions and thoughts about the splinterlands game as a player or an investor. So, I would like to mention here that I am not a player in the game as of now. Maybe in the future, I will be the one, but I am investing in the game and trying to build some value. Based on my research and study I found that this is a solid game platform where we can create multiple sources of passive income. We can earn by playing games and we can also buy not playing the game. I also want to mention here that a proper strategy is required to achieve it.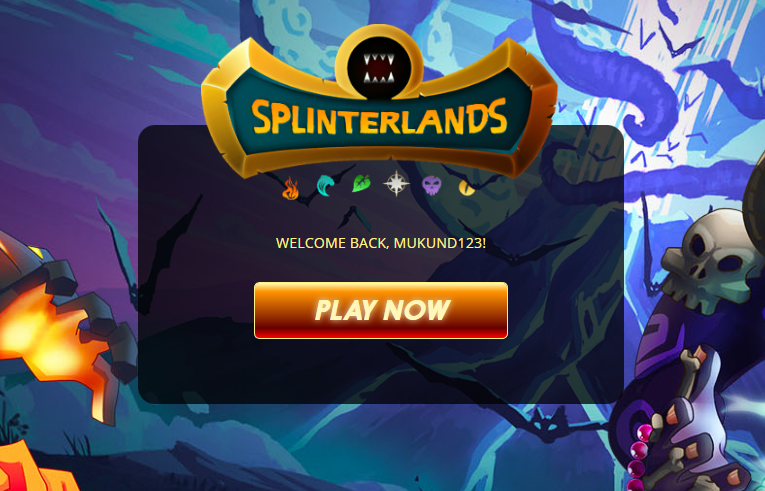 I have shared in my previous post that I have also started buying the cards in the game. I believe this is a good start for me and maybe in the next 6 months or 1 year my card holding will be better and with this, I will be able to generate some income. This is a kind of game that we just cannot go through in one week or 1 month instead it is much more that will require more time for better understanding.
If you are a game player, then you must come here to earn real money through gaming and you will be required to invest a certain amount. It's up to you how much you want to invest but if you invest more then the number of returns will also be high. If you are not a player, then also you can join the project because you can get multiple ways to generate passive income without even playing a single battle. So it is completely up to you how you want to proceed with the project and how you like to achieve success on this platform.
Blockchain gaming is a bigger subject and there is a lot to explore so my journey started with this game only. Maybe in the future, I explore more games but as of now, my current schedule is good enough with Splinterlands. I am liking everything about this and the more I know is helping me explore more. There is a lot of excitement in this community and if you stay active then I am sure you will be able to achieve great returns on the investment as well as learn about the platform.
Overall, this is one of the fantastic projects where players and investors both can work and create employment opportunities for a rewarding journey in form of Crypto in long term.
If you are not part of the game and want to join, then please join through my affiliate link-
https://splinterlands.com?ref=mukund123
all the images are taken from splinterlands
Thanks a lot
Posted Using LeoFinance Beta
---
---