Splinterlands New Proposal for Rewards adjustment based on Card Level
Hello Friends
Its Friday and the weekend is around the corner. I believe the weekend is a good time to play more battles and increase the game ranking and I am sure many players utilize this time for the same reason. Once I will be a player in the game after grabbing a good number of cars than properly, I will also try to do the same. The weekend is the time for us when we can enjoy time with various things, and this also includes gaming which is not just for the fun but also for earning some fantastic rewards.
The splinterland team has released one proposal for the rewards adjustment and seems like this is going to be approved. I have checked this proposal on the post and try to understand what changes we can expect if this is passed. We know that leaves are starting from bronze to champion and in total there are five leagues. This proposal is basically to adjust the reward based on car level. It means the people who are holding high-level cards will be getting better rewards as compared to low-level cards holder. I support this and I think it is fair to reward more for the people who have invested more on the cards rather than paying higher rewards to the ones who have invested less.

This will be a fair adjustment in my opinion but again this will be decided by the community and if they agree then the proposal will be passed. It is recently launched, and I am waiting to see whether it will be passed or not but seems like the community wants this change. Currently, 89% of the voters have voted in favor of the proposal and 11% are against it which means that there is a high probability of getting this passed.
it is a good idea I believe that the game should reward more for the people who are holding high-level cards and this will be bringing more transparency and fairness to the game. If the reward ratio remains the same for everyone no matter what level of cards their holding, then somewhere it is not good and why should someone invest more in the high-level cards? Everyone wants to grab more rewards in the game and hopefully, with this change, they will also think of upgrading the level of cards which means more money will flow into the game ecosystem.
I am not very sure and I am still learning about many things in the game but what I understand is that this will be making the game even better. I missed the earlier significant growth in the game, but I expect it to happen so that this time I can be part of this fantastic journey on this leading gaming platform. Web3 is getting more attention from the world and play to earn is also getting similar attention which means we can expect much more in the next few years.
What do you guys think about it and do you think that these changes are good for the game and the project? If you are an SPS holder, then I would suggest that you should vote for the proposal as per your preference which can be against the proposal or support it. Voting is important and I think every SPS holder should cast the vote because this will ensure better implementation of the change and better participation is always increased and expected in the project.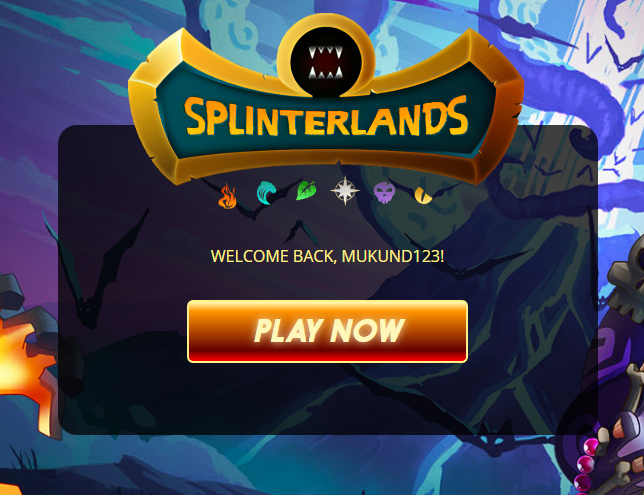 Thank you so much everyone for reading out the post and supporting it. Trust me that this is helping me a lot and hopefully someday I will be able to have a nice amount of assets in the game ecosystem and for that, I am on it. I have been accumulating credits because once I think I have a good list of cards to buy then will utilize the same for shopping.
Thanks a lot
Posted Using LeoFinance Beta
---
---