Splinterlands Battle Weekly Challenge: Nerissa Tridawn

Splinterlands, a collectible card game built on the Hive blockchain where players can trade, buy or sell digital assets to gain in-game rewards. It is an innovative addition to the play-to-earn games in the NFT world. Players fight against monsters to get in-game rewards.
Have time and enjoy this game check my referral link: https://splinterlands.com?ref=multicastx7

Nerissa Tridawn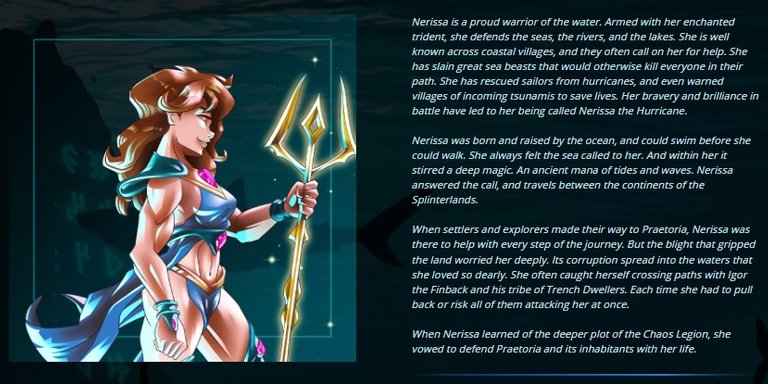 Nerissa Tridawn is a nine (9) mana cost magic attack type epic water monsters from the chaos edition. Regular burn foil value is at 100 dec/bcx and 2500 dec/bcx for gold foil.

Stats
Nerissa Tridawn is monster with no abilities having sa base stat of three (3) magic attack damage, two (2) speed, zero (0) armor and nine (9) health. If we upgrade to max level the stat will be five (5) magic attack, three (3) speed, zero (0) armor and eleven (11) health.


Nerissa Tridawn in action
For the battle full video on how I used Nerissa on my brawl battle please see the link: https://www.facebook.com/multicastx7/posts/pfbid0DnqyVrs3xwLDiNnkCvo8pQdQX9ojW1hEbAx9bK3FPZ15eidSJKRWGzjDcqCcXbsbl?cft[0]=AZV7sJgnQjpRrJHmFWhH68snDSnJC82HTSk2j6ozYxHqBaatbt2OFYfPfhPR23LFpLrXlK6N7qtgyJZZJOlR7YI719gY4g0ANRrtoGEZWZZIa1TrJaj8QfUBExY93i1lQwzC0QtJOWXWbMkQROSPn-VI0AtyIfnspGp_Lxb-D-Aeog&tn=%2CO%2CP-R
The battle lasted for four (4) round and the rules is very challenge due to the new update having of three (3) battle set rules. On my brawl battle, the rules are (1) no neutral monsters, (2) no legendary and (3) earthquake damage on every end of rounds. Maximum mana required is fifty four (54) and the summoner available for battle are water, life, death and dragon.
Round 1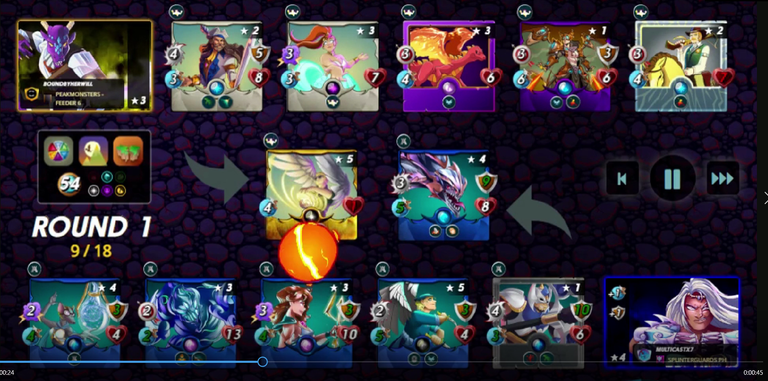 Round 2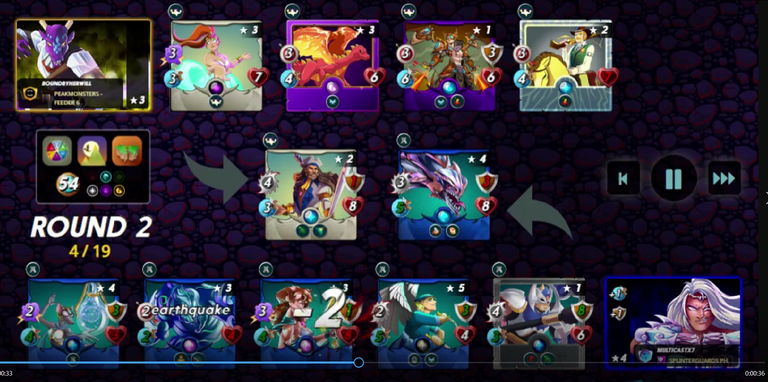 Round 3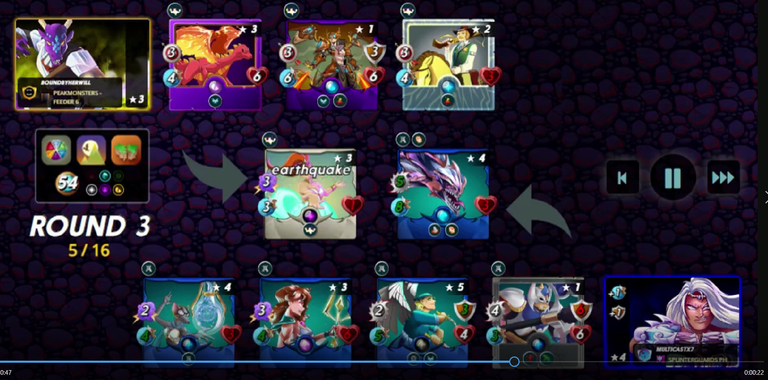 Round 4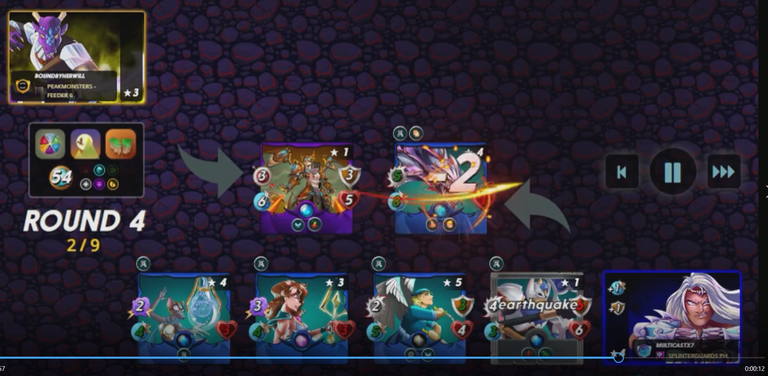 Battle Analysis
I'am really thrilled of having three (3) battle set rules now. This makes the game more competitive and enjoyable.
For this battle, the used of Nerissa Tridawn is simple and this is due to her stats of being a tank and a magic attack type. On the battle rules, the critical here is the earthquake damage on every end of rounds. I picked Kelya Frendul as my summoner due to his +1 armor and +1 speed. The earthquake damage will hit the armor first that's why I include Venari Wavesmith to provide addition armor for the whole team. The advantage of Nerissa here is to directly reduces health of enemy regardless of having a high armor. Wave brood had played an important role as the sacrifice lamp due to its taunt ability.
Nerissa Tridawn had no abilities that could help or support the team. What we can use is her amazon like stats to shield supporting monsters of the team "magic tank". She can be position at rear to protect teams from sneak attack. Good day everyone!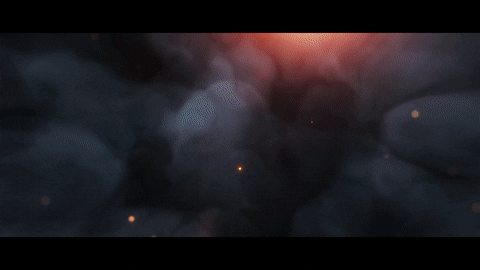 ---
---