A monster that can override a summoner? Yes, Portal Spinner. [ESP-ENG]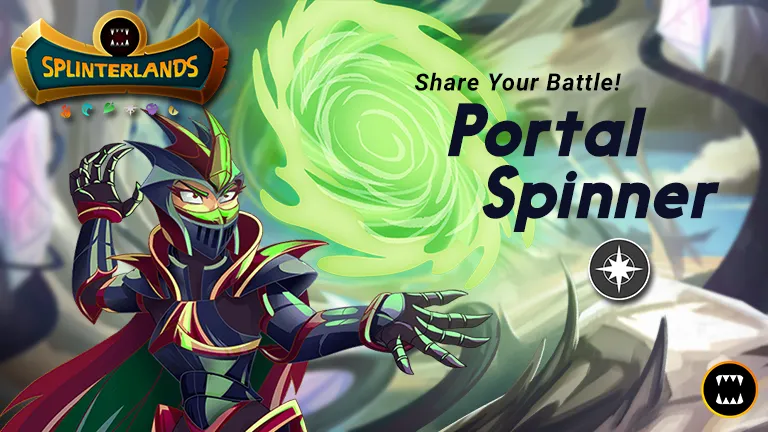 Ah, no hablamos de este Portal Spinner? perdon...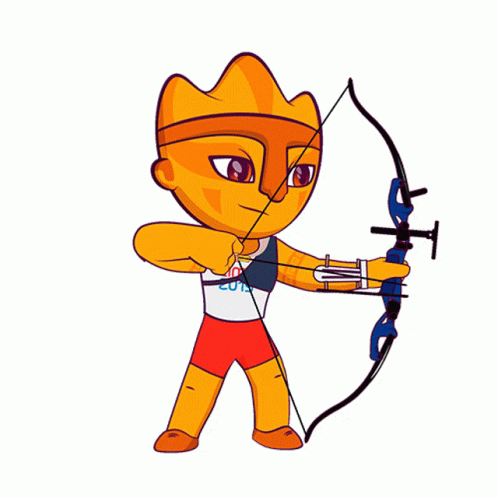 De nuevo me disculpo por el mal chiste.
Si eres seguidor de mis posts sabras que ultimamente me he vuelto muy fanatico del Splinter Vida y entre las muchas razones por las que decidi eso, esta Portal Spinner. Una carta que tiene un potencial escondido muy grande y que ademas tiene un daño tremendo y que tiene mucha sinergia con su edicion, pues el invocador de Chaos Legion, General Sloan, lo potencia directamente y tambien lo hace Grandmaste Rathe, dandole proteccion contra la magia. Hoy te voy a mostrar por que me encanta esta carta y cual es su utilidad en batalla, asi que ¡Bienvenidos!
Ah, didn't we talk about this Portal Spinner? sorry...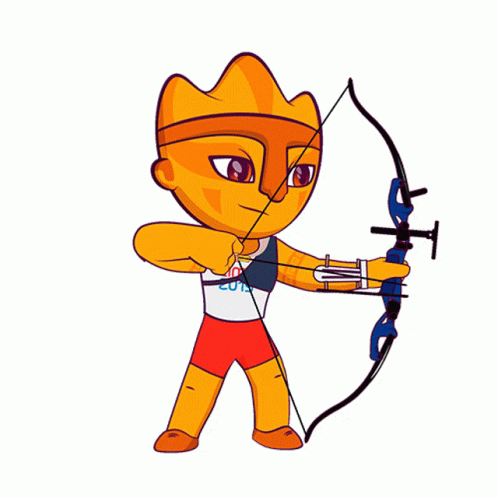 Again I apologize for the joke.
If you are a continous follower of my posts you will know that lately I have become very fanatic of Life Splinter on Gold Rank and among the many reasons why I decided to do so, is because Portal Spinner. A card that has a very big hidden potential on battles and also has a tremendous damage and has a lot of synergy with its edition, as the Chaos Legion summoner, General Sloan, powers it directly and so does Grandmaste Rathe, giving it protection against magic. Today I'm going to show you why I love this card and how useful it is in battle, so welcome!


Portal Spinner es una carta Rara de la edicion Chaos Legion y que es parte del Splinter Vida. Su costo de mana es de 5 puntos y es una carta de ataque a distancia que esta hecha para usarse en ultima posicion como una combinacion muy buena de daño/proteccion, porque tiene armadura, asi te proteges de cartas con Sneak y le sacas el mayor provecho a su ataque, que como debes saber no sirve si esta en primera posicion y ademas es bastante alto para su rango de nivel y mana.
¿Como le sacas provecho a esta carta?
Como es una carta con ataque a distancia y tiene armadura, puede funcionar perfecto en la ultima posicion de tu equipo o como tanque con el ruleset Close Range, pero tambien puede funcionar en cualquier sitio de la linea secundaria para que haga mucho daño aleatorio con su primera habilidad.
Ademas, a partir de oro, puedes usarla en el ruleset Terremoto para que el Snare destruya a las cartas con Fly de tu oponente.
Portal Spinner is a Rare card from the Chaos Legion edition and is part of the Splinter Life of this set. Its mana cost is 5 points and is a ranged attack card that is made to be used in last position as a very good combination of damage/protection, because it has armor, so you protect yourself from cards with Sneak and you get the most out of your attack, which as you should know is useless if it is in first position and is also quite high for its level and mana range.
How do you take advantage of this card?
As it is a card with ranged attack type, good life and armor, it can work perfect in the last position of your team for break out the Sneak enemy cards or as a tank with the Close Range ruleset, but it can also work anywhere in the secondary line to do a lot of random damage with its first ability.
Also, starting with gold, you can use it in the Earthquake ruleset to make the Snare destroy your opponent's Fly cards.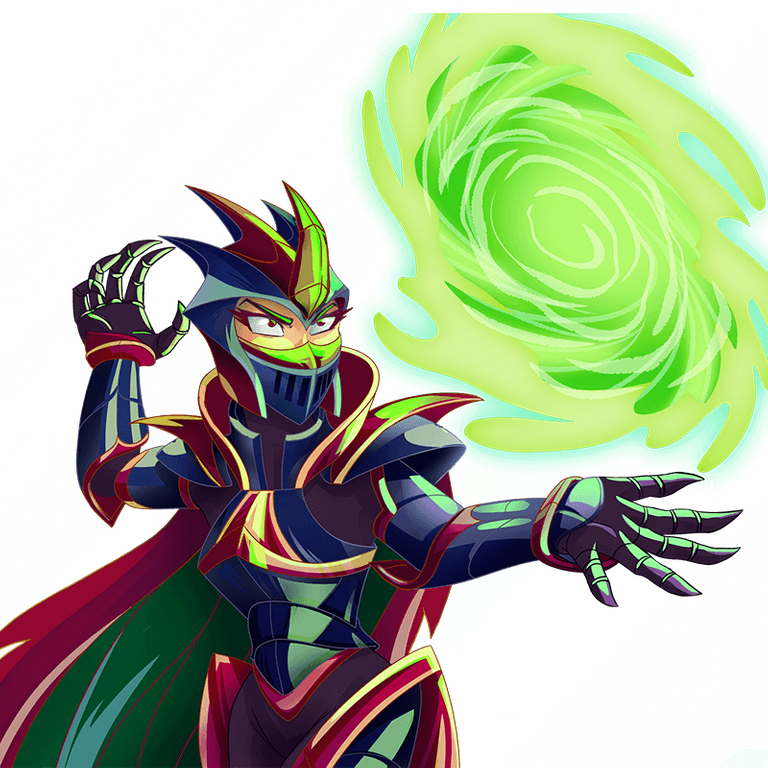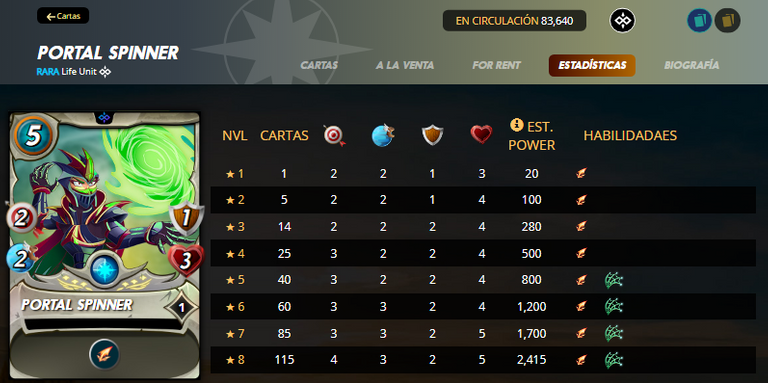 Otro punto importante en esta carta es que no tiene mucha velocidad, asi que cuando aparece el ruleset de Velocidad Invertida se vuelve mas peligrosa. La lectura de los datos de la partida me hizo intuir que mi oponente iria con una alineacion mixta y usando todo tipo de ataques, por eso Lorna Shine era la mejor opcion, asi la habilidad Divine Shield bloquearia el primer ataque a cada una de mis cartas.
Another important point in this card is that it doesn't have a lot of speed, so when the Inverted Speed ruleset appears it becomes more dangerous. Reading the data of the game made me intuit that my opponent would go with a mixed alignment and using all types of attacks, so Lorna Shine was the best option, so the Divine Shield ability would block the first attack to each of my cards.
Round 1.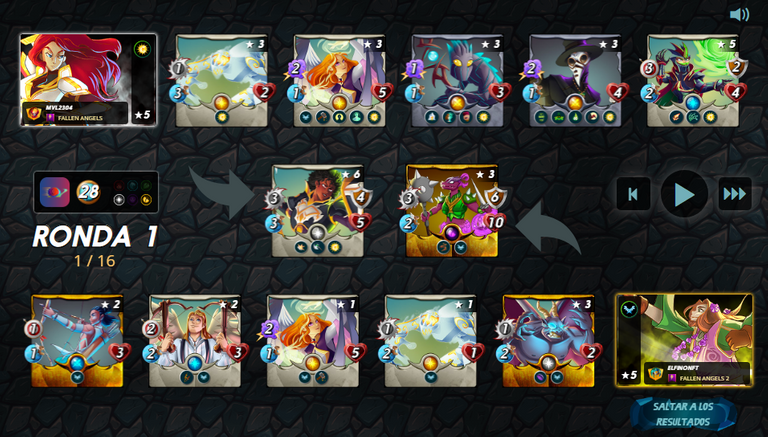 Chaos Knight como tanque por la cantidad de mana, creo que esta carta esta muy infravalorada en el meta actual porque la mayoria prefiere a Shieldbearer pero mucho ojo a sus habilidades, pueden dar una sorpresa en batallas de mana alto con ese Giant Killer y el Shield nunca va a estar de mas, ademas tiene mucho ataque.

Soul Fiend como un señuelo para cartas con Oportunismo o si caia mi Chaos Knight.

Adelade brigtwing porque me parece que es la carta mas util de este Splinter, tiene de todo, cada habilidad y estadistica que tiene te pide a gritos que la pongas en tus alineaciones.

Spirit Hoarder por Triage, ademas de servir para mi Focus, apoya al equipo en la linea secundaria si sufre daño y ademas aporta Blind, otra habilidad de apoyo que siempre es bueno tener.

Doctor Blight es como Adelade pero para hacer daño. Cada habilidad suya es perfecta para ayudar a tu equipo a hacer mucho mas daño.

Portal Spinner en ultima posicion por lo que explique antes, si hay una carta enemiga con Sneak puede aguantar bien con su armadura y si no, se aprovecha muy bien su ataque y su habilidad y ademas, anulo al invocador oponente, eso es algo que no cualquier carta puede lograr por si sola.
Chaos Knight as a tank for this team because the amount of mana, I think this card is very undervalued in the current meta because most prefer Shieldbearer but keep an eye on their skills, they can give a surprise in high mana battles with that Giant Killer and Shield will never be superfluous, also has a lot of attack.

Soul Fiend as a decoy for cards with Opportunism or if my Chaos Knight falls.

Adelade Brigtwing is here because I think it's the most useful card in this Splinter and maybe in the whole game, it has everything, every ability and stat it has is crying out for you to put it in your lineups.

Spirit Hoarder for Triage, besides being useful for my Focus, it supports the team in the secondary line if it suffers damage and also provides Blind, another support ability that is always good to have.

The mighty Doctor Blight is like Adelade Brigtwing but to do damage. Every ability of his is perfect to help your team to do much more damage.

Portal Spinner in last position for what I explained before, if there is an enemy card with Sneak can hold well with his armor and if not, it takes advantage of his attack and his ability very well and also, I cancel the opponent summoner, that's something that not any card can achieve by itself.
Round 2.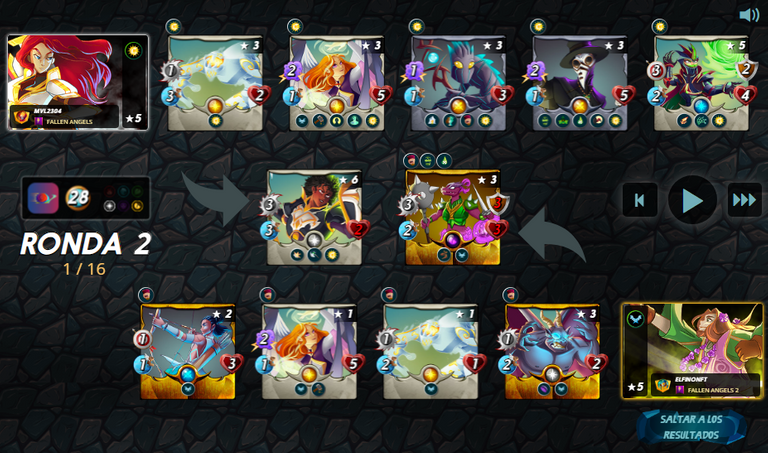 Mi Portal Spinner inicio la batalla por todo lo alto eliminando a la carta mas peligrosa de mi oponente, el Pelacor Arbalest, ademas el daño magico de mis cartas y la combinacion defensiva de Adelade junto con la ofensiva de Doctor Blight estaban haciendo estragos con sus cartas.
My Portal Spinner started the battle in style by eliminating the most dangerous card of my opponent, the Pelacor Arbalest, plus the magic damage of my cards and the defensive combination of Adelade along with the offensive of Doctor Blight were wreaking havoc with their cards.
Round 3.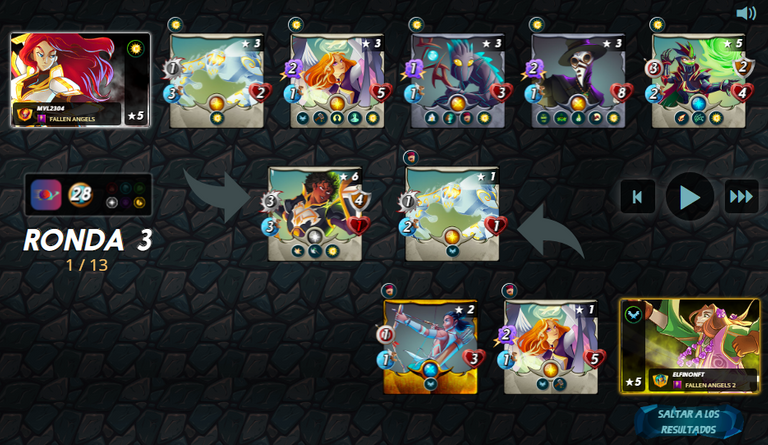 Para esta ronda mi Portal Spinner ya habia eliminado a dos cartas enemigos y el resto de mi equipo se encargo de ese peligroso Djinn Chwalla, y aunque mi Chaos Knight estaba cerca de caer, ya habia cumplido su papel a la perfeccion encaminando esta batalla hacia mi victoria.
For this round my Portal Spinner had already eliminated two enemy cards by himself and the rest of my team took care of that dangerous Djinn Chwalla away of the battle, and although my Chaos Knight was close to fall, he had already fulfilled his role to perfection leading this battle to my victory.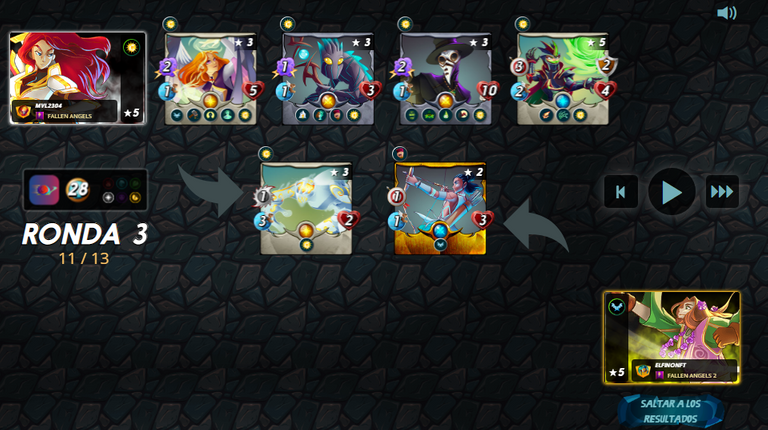 La historia estaba terminada, mi Portal Spinner le dio el golpe final a la ultima amenaza de mi oponente, Adelade Brithwing, dejandolo en KO porque Xenith Archer no puede atacar en esa posicion.
¿Hay algo mas que decir? si quieres ver la batalla en vivo haz click al enlace de abajo:
The story of this battle was over, my Portal Spinner gave the final blow to the last threat of my opponent, Adelade Brithwing, leaving him in KO because Xenith Archer cannot attack in that position.
Is there anything else to say? if you want to watch the battle live click on the link below:

Entender los puntos debiles donde le puedes sacar ventaja a tu enemigo es primordial para convertirte en un buen jugador ¡enfocate en mejorar eso y veras como tu winrate aumentará muchisimo!
Recuerda que toda carta tiene una utilidad real y siempre podras sacarles ventaja si las estudias y analizas bien los datos que tienes a la mano, Muchas gracias por haber leído y espero que te haya gustado, no olvides seguirme si quieres ver mas contenido como este y nos vemos en mi siguiente post. ¡Saludos!
Understanding the weak points where you can take advantage of your enemy is essential to become a good player, focus on improving that and you will see how your winrate will increase a lot!
And remember that every card has a real utility in this game and you can always take advantage of them if you study them and analyze well the data you have at hand, Thank you very much for reading and I hope you liked it, do not forget to follow me if you want to see more content like this and see you in my next post. greetings!




Si eres hispano y quieres unirte a un clan haz click aqui

All game images are taken from the official game website and Splintercards, credits to whom it may concern.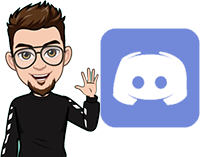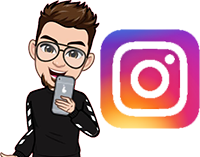 ---
---