Daily quest reward Epic card "LAVA LAUNCHER"

Hello Splinterlands Gamer!
How is your battle and daily quest?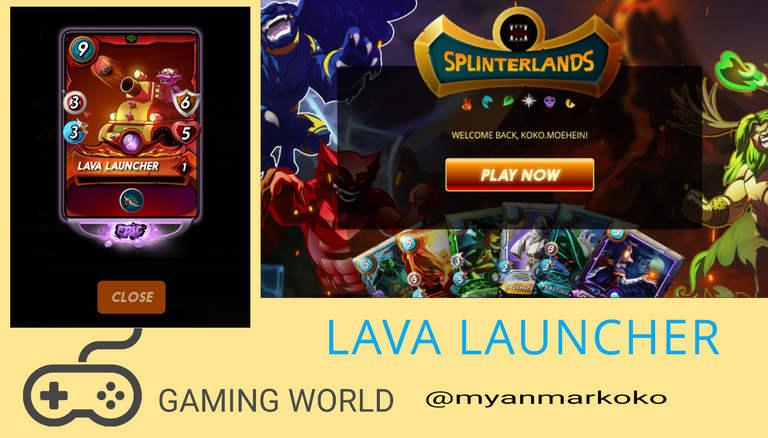 As for me I did not play well.
Because of I was busy and lazy😁.
But I have got motivation from one
of my friend who is @domelay old
Splinterlands Gamer. He said that -
"Hey... friend do not you play
Splinterlands. Now it gives a new
card when you finish daily quest."
"Oh... I did not know about that.
So I will play back right away."
I replied him.
And he also helped me and talked
like this.
"Ok... if you play right away. I will
borrow my power to you. But you
have got 30 minutes to finish you
quest. After 30 minutes I will take
back my power. Accept Challenge?"
"Big Accept" I replied.
And I tried to finish my daily quest.
My quest for yesterday was life
quest. And also my friend told me
the best way to win battle. I thought
that I could not finish my quest
because I had only 10 minutes to
do my quest. At that time I only
finished 2 life quest win. I worried
about that.
But there have quote is not it.
" You do not lose when you try. You really lose when you stop trying"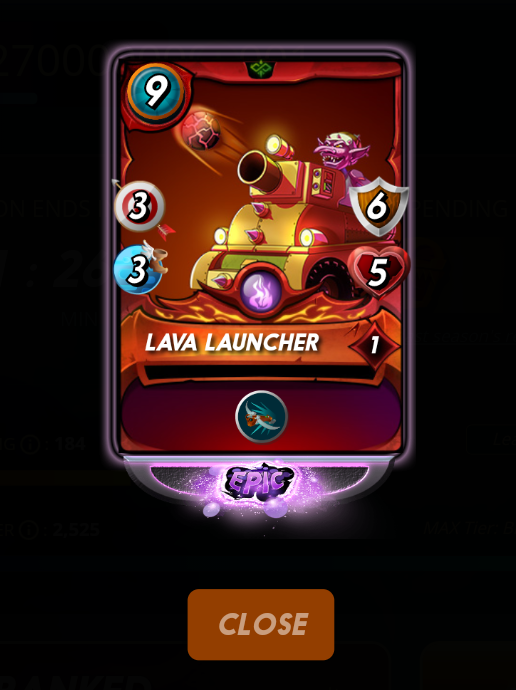 Yeah... I finished my daily quest
before finish 30 minutes. Thank you
my friend @domelay. I got Epic
card "LAVA LAUNCHER".
I had never got Epic card before.
Now I am very happy.
Splinterlands is the best game of battle that give reward.
---

KNOWLEDGE IS POWER
---
And If you have any questions you
can free freely connect to me >>>
Connect to me>>> Touch Image
| KoKoMoeHein | Myanmarkoko5 | kokomoehei7 |
| --- | --- | --- |
| | | |

Post creator : @myanmarkoko
From : Myanmar
Name: KoKoMoeHein
28.09.21
---

---

---
---