Playing Splinterlands Game And Completing Fire Splinter Quest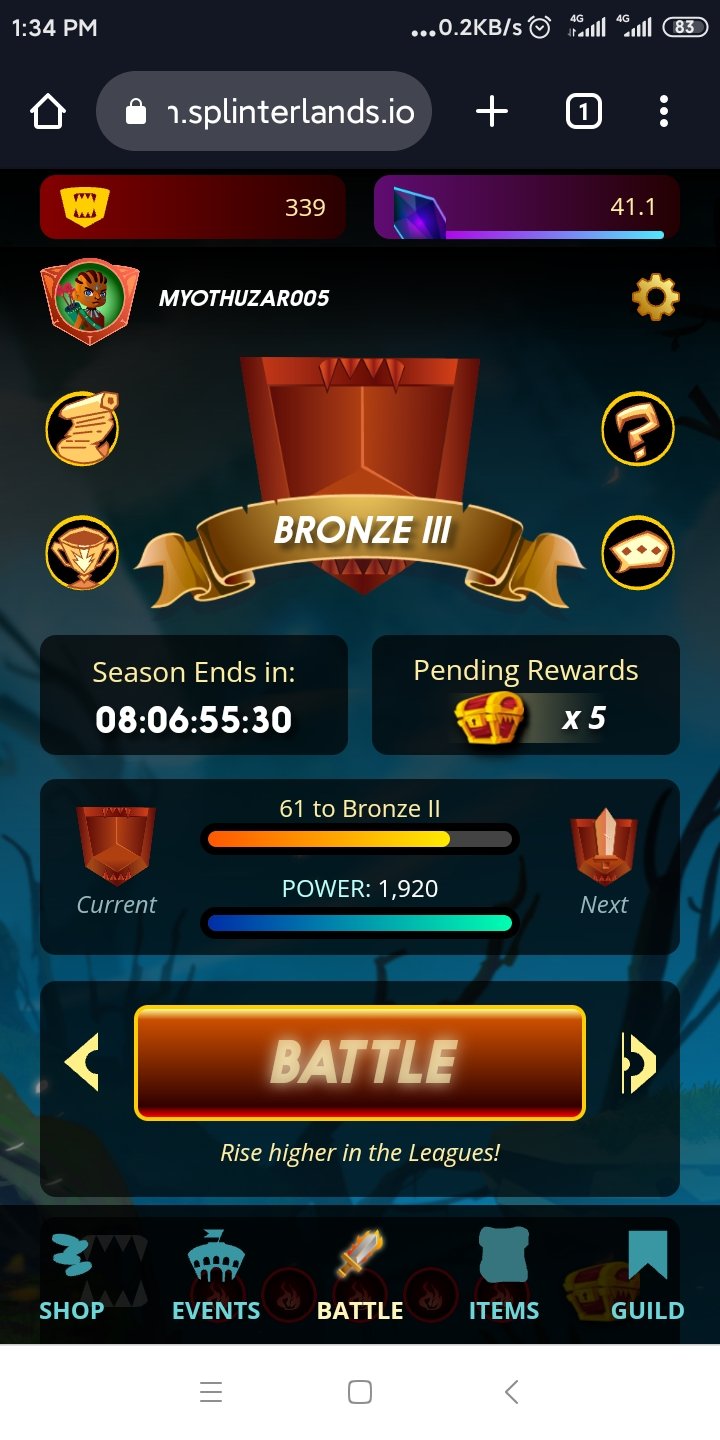 I played daily quest in splinterlands game. The daily quest I got is fire splinter quest.
I got fire splinter quest. Yesterday, I also got it. I got the fire splinter quest two days continuously. I played with tarsa summoner again.I always choose tarsa summoner for fire quest. I rarely choose the other summoner when playing with fire splinter. I played nine times for fire splinter quest. I lose four times and win five times. Finally, I completed the fire splinter quest.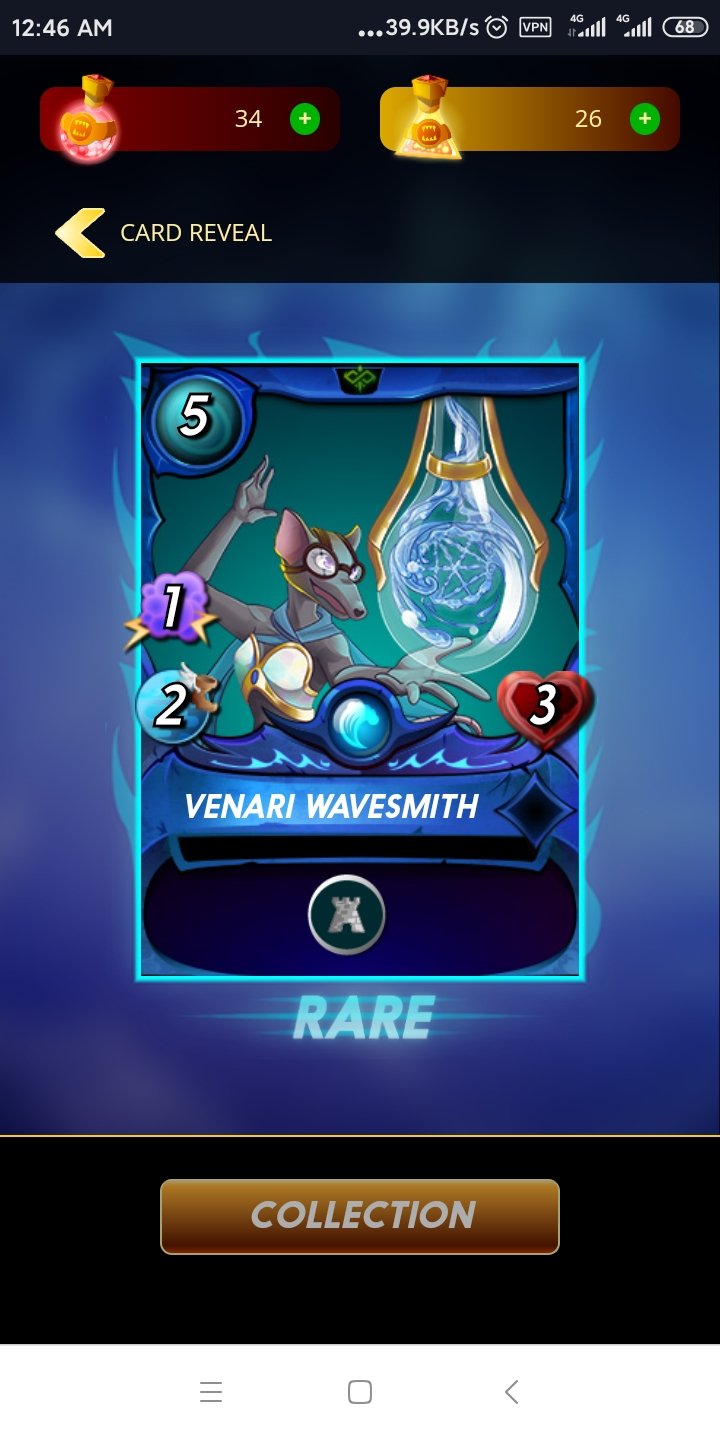 Then, I opened the reward. When I opened the reward, I saw I got a card. The card is venari wavesmith (rare card) and I am happy to get it.
splinterlands ဂိမ်းမှာ daily quest ကစားခဲ့ပါတယ်။ ကျွန်မ ရရှိတဲ့ daily quest ကတော့ fire splinter quest ဖြစ်ပါတယ်။
ကျွန်မ fire splinter quest ရခဲ့ပါတယ်။မနေ့ကလည်း ကျွန်မ fire splinter quest ရခဲ့ပါတယ်။ကျွန်မ fire splinter quest ကို နှစ်ရက် ဆက်တိုက်ရခဲ့ပါတယ်။ ကျွန်မ tarsa summoner နဲ့ပဲ ကစား​ပြန်ပါတယ်။ fire quest အတွက် tarsa summoner ကို အမြဲတမ်း ရွေးပါတယ်။ fire splinter နဲ့ ကစားတဲ့အခါ တခြား summoner ကို ရွေးခဲပါတယ်။ ကျွန်မ fire splinter quest အတွက် ကိုးကြိမ် ကစားခဲ့ပါတယ် ။ကျွန်မ လေးကြိမ်ရှုံးပြီး ငါးကြိမ်အနိုင်ရပါတယ်။နောက်ဆုံးမှာတော့ fire splinter quest ကို ပြီးမြောက်ခဲ့ပါတယ်။
ထို့နောက် ဆုကိုဖွင့်ကြည့်လိုက်ပါတယ်။ ဆုကိုဖွင့်လိုက်တဲ့ အခါမှာတော့ ကဒ်တစ်ခုရတာ ကိုတွေ့လိုက်ရပါတယ်။ ကဒ်က​တော့ venari wavesmith (ရှားပါးကတ်) ဖြစ်ပြီး ဒီကဒ်ရလို့ ဝမ်းသာမိပါတယ်။
---
---