Playing Splinterlands Game And Completing Snipe Monster Quest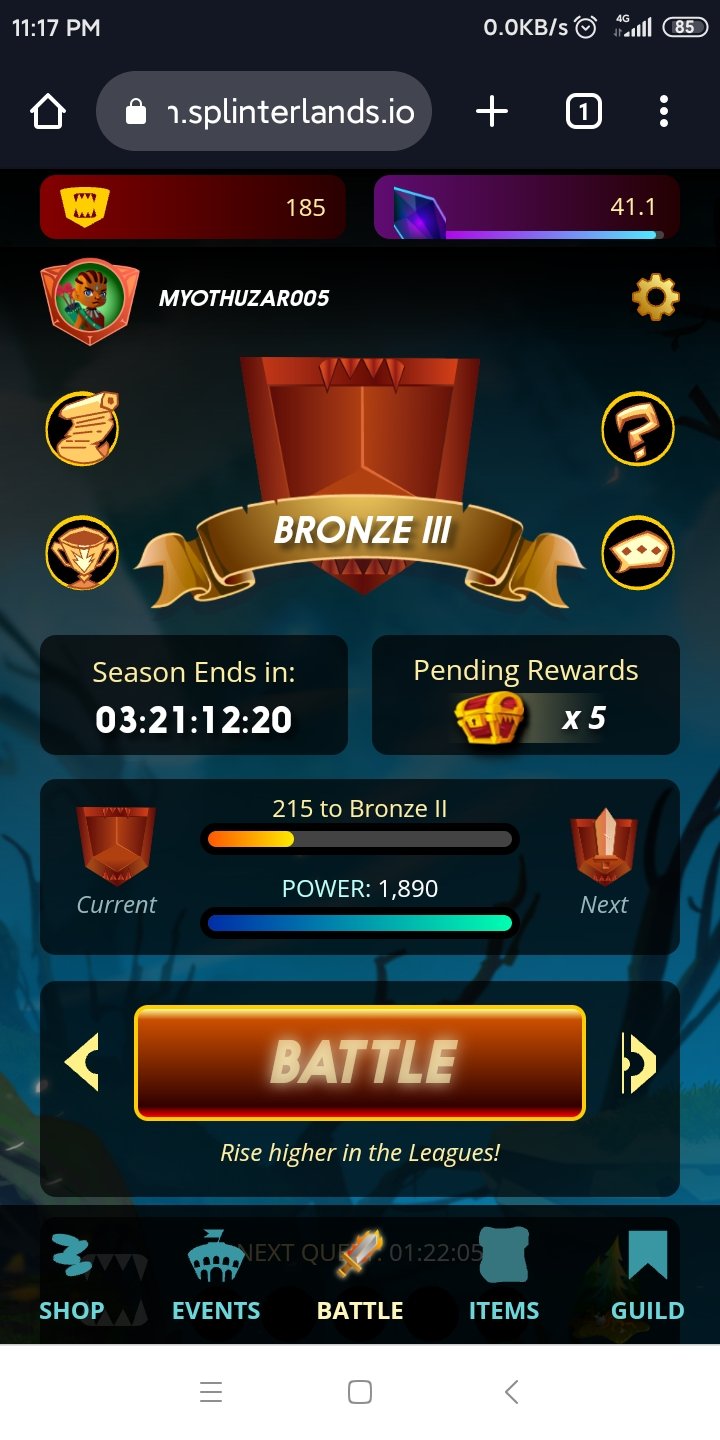 I played daily quest in splinterlands game. The daily quest I got is snipe monster quest.
For snipe monster quest, I played with fire splinter and water splinter. I mostly played with fire splinter. Just one battle when I got mana 99,I played with water splinter. I only played seven battles. The battles I have to play to finish the quest are getting lesser. At the beginning days of the season, I have to play a lot of battles to finish the quest. Now, battles are fewer and easier to win.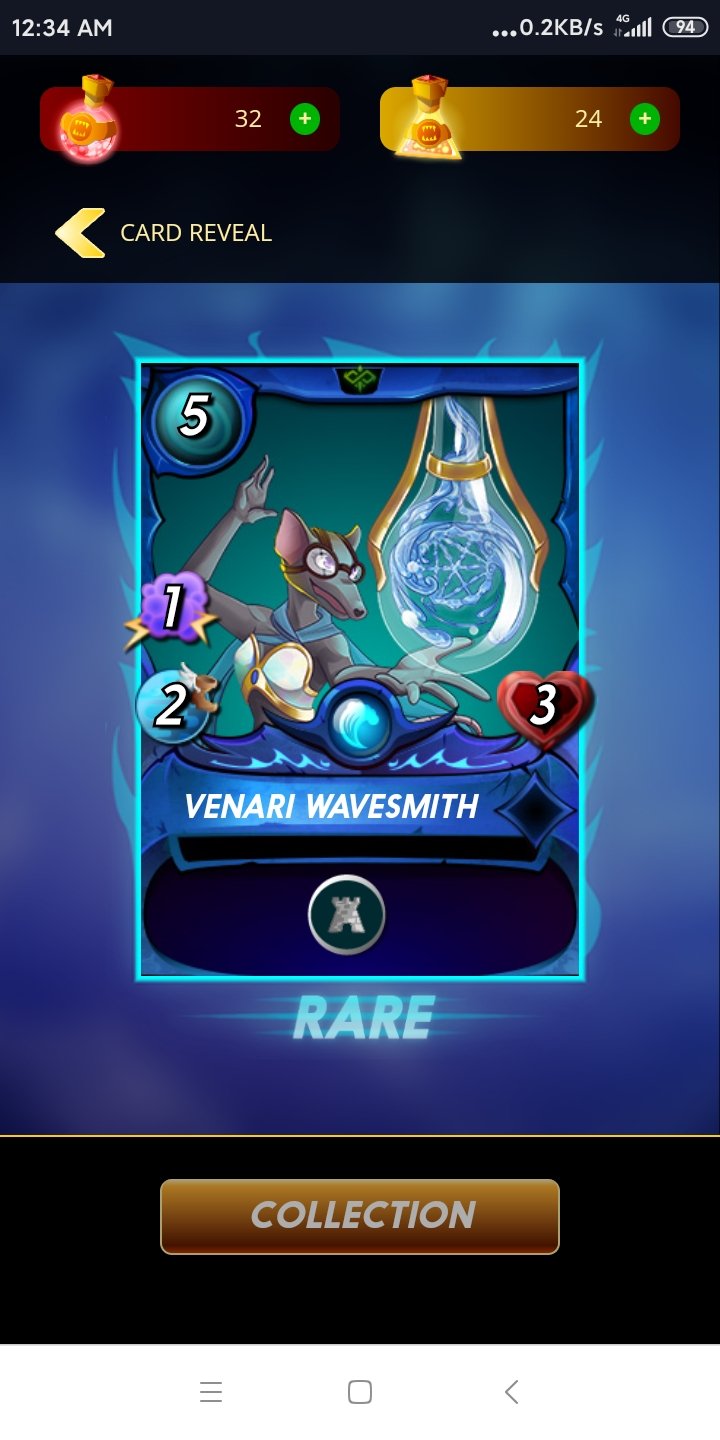 After completing the snipe monster quest, I opened the reward. I got lucky, and I got venari wavesmith (rare card).
splinterlands ဂိမ်းမှာ dailyy quest ကစားခဲ့ပါတယ်။ ကျွန်မ ရရှိတဲ့ daily quest ကတော့ snipe monster quest ဖြစ်ပါတယ်။
snipe monster quest အတွက်၊ ကျွန်မ fire splinter နဲ့ water splinter နဲ့ ကစားပါတယ်။ အများစုကတော့ fire splinter နဲ့ ကစားပါတယ်။ mana 99 ရတဲ့အခါ တိုက်ပွဲတစ်ခု မှာတော့
water splinter နဲ့ ကစားပါတယ်။ battle ခုနစ်ခုပဲ ကစားခဲ့ရပါတယ်။questပြီးဖို့ ကျွန်မကစားရမဲ့ တိုက်ပွဲတွေက နည်းပါးလာပါပြီ။ ရာသီအစရက်​တွေမှာ quest ကိုပြီးအောင်လုပ်ဖို့ တိုက်
ပွဲတွေ အများကြီး ကစားရတာပါ။ အခု တိုက်ပွဲတွေက နည်းလာပြီး အနိုင်ရဖို့ လွယ်လာပါတယ်။
snipe monster quest ပြီးတဲ့အခါ ဆုကိုဖွင့်​ကြည့်ပါတယ်။ ကံကောင်းစွာနဲ့ Venari wavesmith (ရှားပါးကတ်) ကိုရခဲ့ပါတယ်။
---
---