Playing Splinterlands Game And Completing Life Splinter Quest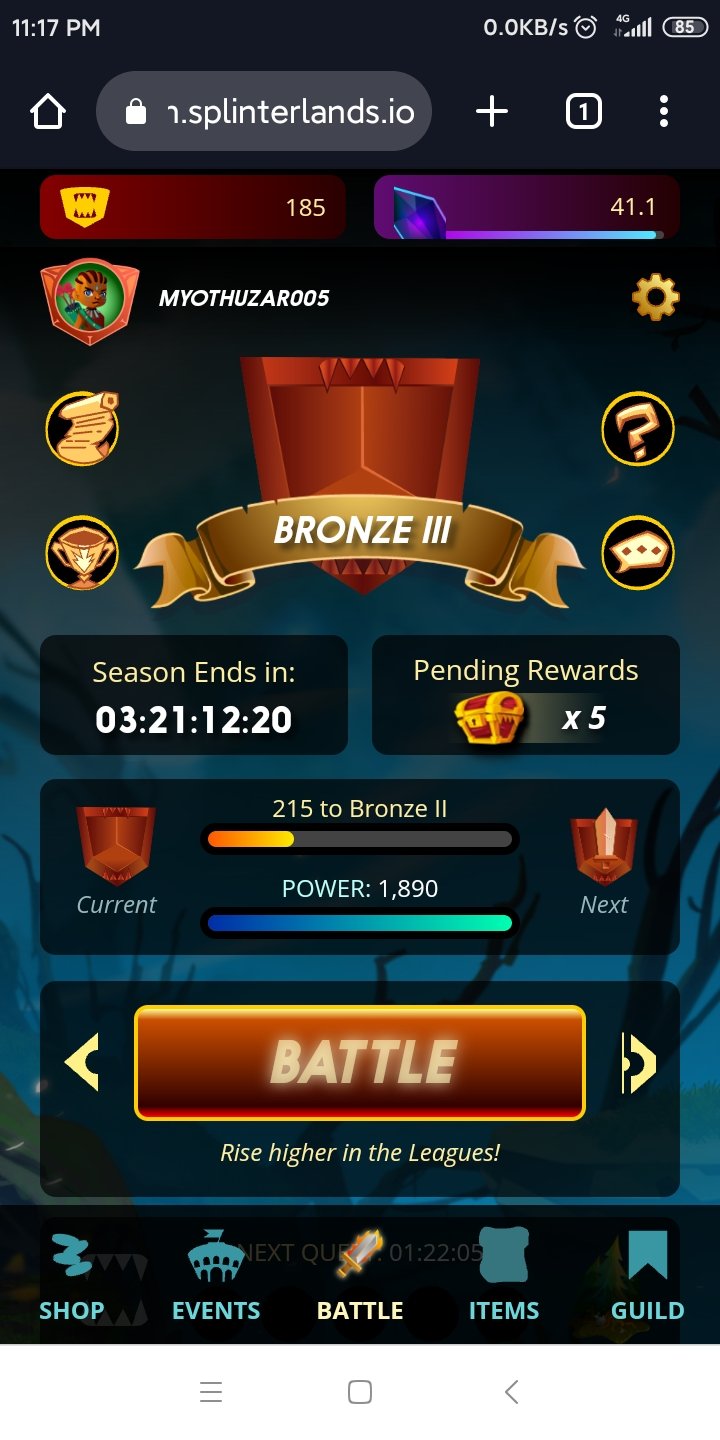 I played daily quest in splinterlands game. The daily quest I got is life splinter quest.
Life splinter quest is difficult quest for me.I don't always play with this quest. But today, I tried to play it. Nowadays, the battles are becoming easier, so I just play with life splinter without changing the quest. I play with mother khala summoner and general sloan summoner. I played one time with mother khala and seven times with general sloan. I played total eight times and completed the quest.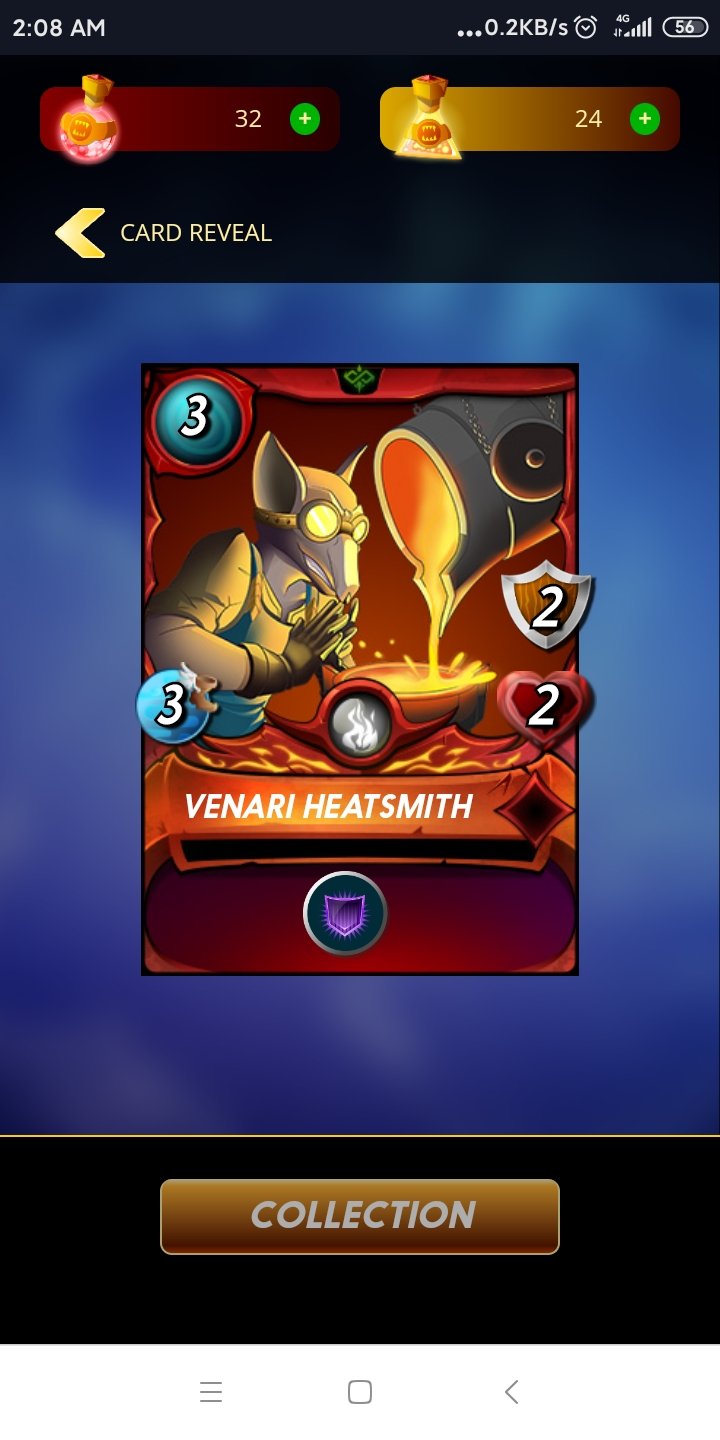 Then I opened the reward. Today, I am lucky again, and I got a card. The card is venari heatsmith.
splinterlands ဂိမ်းမှာ daily quest ကစားခဲ့ပါတယ်။ ကျွန်မ ရရှိတဲ့ daily quest ကတော့ life splinter quest ဖြစ်ပါတယ်။
Life splinter quest က ကျွန်မအတွက် ခက်ခဲတဲ့ quest တစ်ခုပါ။ ဒီ quest နဲ့ အမြဲ ကစားလေ့မရှိ ပါဘူး။ ဒါပေမယ့် ဒီနေ့ ကျွန်မ ဒီquestကို ကစားဖို့ ကြိုးစားခဲ့ပါတယ်။ အခုတစ်လော
တိုက်ပွဲတွေက ကစားရတာ ပိုလွယ်လာတဲ့အတွက် quest ကို မပြောင်းလဲဘဲ life splinter နဲ့ပဲ ကစားပါတယ်။ ကျွန်မ mother khala summoner နှင့် general sloan summoner တို့နဲ့ ကစားပါတယ်။ကျွန်မ mother khala နှင့် တစ်ကြိမ် ၊ general sloan ဖြင့် ခုနစ်ကြိမ် ကစားပါသည်။ စုစုပေါင်း ရှစ်ကြိမ် ကစားပြီး life splinter questကို ပြီးဆုံးခဲ့ပါတယ်။
ထို့နောက် ဆုကို ဖွင့်ကြည့်ပါတယ်။ ဒီနေ့ လည်းကံကောင်းပြန်ပြီး ကဒ်တစ်ခုရခဲ့ပါတယ်။ ကဒ်ကတော့ venari heatsmith ပါ။
---
---