Playing Splinterlands Game And Completing Earth Splinter Quest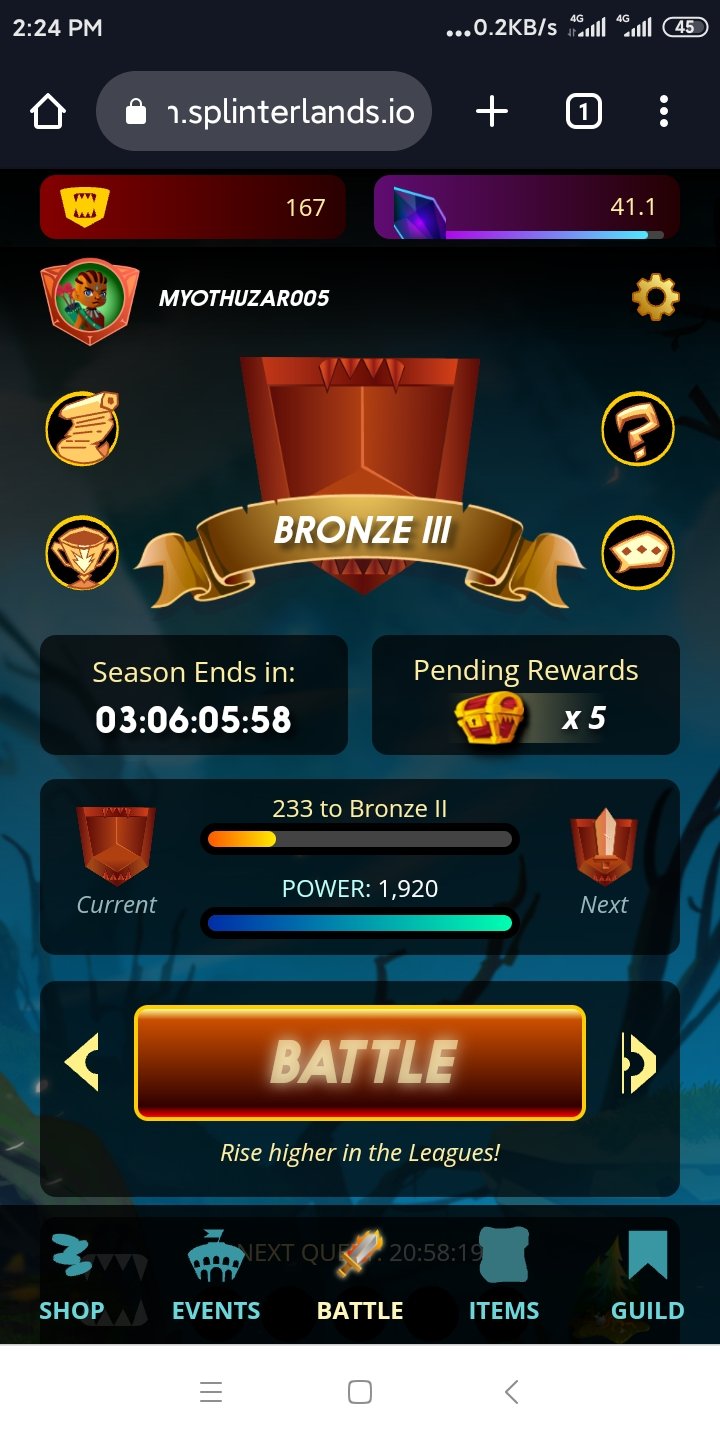 I played daily quest in splinterlands game. The daily quest I got is earth splinter quest.
The earth splinter quest is one of the good quests to play. I enjoy playing with earth splinter quest. I choose obsidian summoner for earth splinter. Today, battles are easy, and I quickly finish the earth splinter quest.I played only nine times.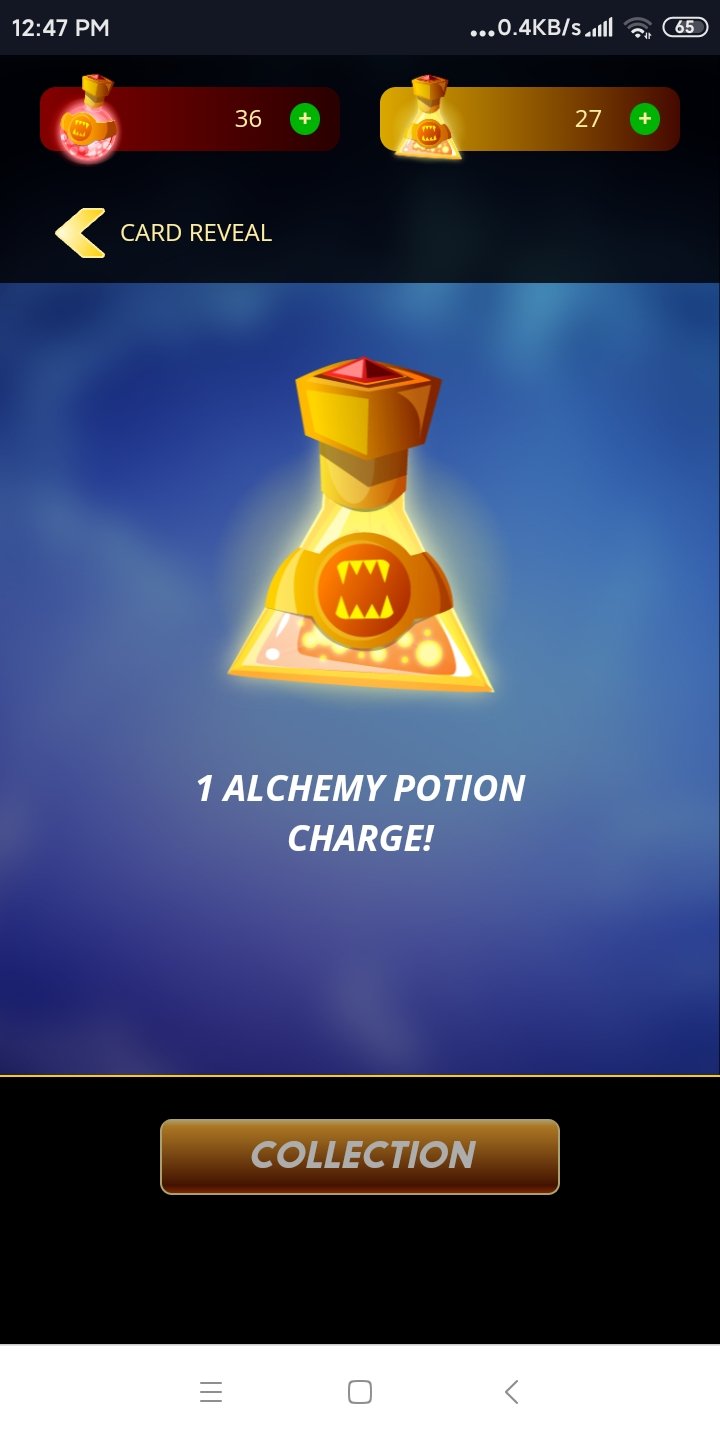 Then, I opened the reward for the quest. The reward I got is an alchemy potion.
The season of the game is coming to end. So, I need to improve my level in the game. My level in the game is still in bronze III.
splinterlands ဂိမ်းတွင် daily quest ကို ကစားခဲ့ပါတယ်။ ကျွန်မရရှိသော daily quest ကတော့ earth splinter quest ဖြစ်ပါတယ်။
Earth splinter quest က ကစားလို့ကောင်းသော quest တစ်ခုဖြစ်ပါတယ်။ Earth splinter quest နဲ့ ကစားရတာ နှစ်သက်ပါတယ်။ earth splinter အတွက် obsidian summoner ကိုရွေးချယ်ပါတယ်။ ဒီနေ့ တိုက်ပွဲတွေက လွယ်ကူပြီး earth splinter quest ကို မြန်မြန်ပြီးအောင် လုပ်နိုင်ခဲ့ပါတယ်။ ကိုးကြိမ်ပဲ ကစားခဲ့ရပါတယ်။
ဒီနောက်မှာတော့ ဆုကို ဖွင့်ဖြစ်ပါတယ်။ကျွန်မ ရတဲ့ ဆုကတော့ alchemy potion တစ်ခု ဖြစ်ပါတယ်။
ဂိမ်းရာသီက ကုန်ဆုံးတော့မှာမို့လို့ ဂိမ်းထဲမှာ ကျွန်မရဲ့အဆင့်ကို မြှင့်တင်ဖို့ လိုနေပါတယ်။ ဂိမ်းထဲက ကျွန်မရဲ့ အဆင့်က bronze III မှာပဲ ရှိနေပါသေးတယ်။
---
---