Battle Challenge with Djinn Apprentice - It's all gone Pete Tong!
Hello Splinterfans!
Welcome to my entry for the Share your Battle Weekly Challenge! More details about the challenge can be found here.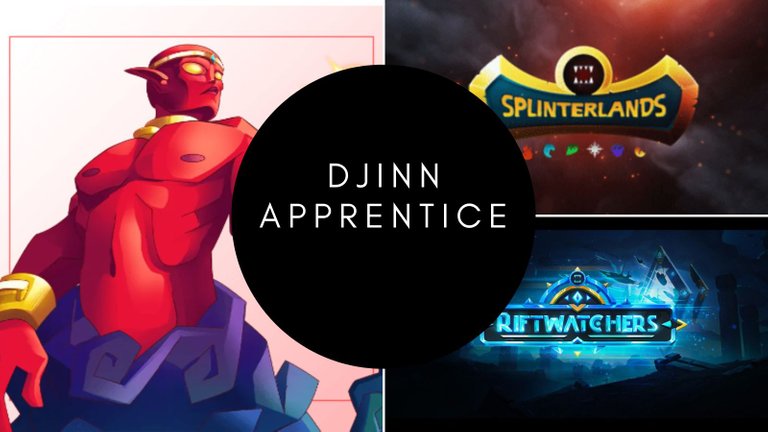 This week we have the battle challenge with Djinn Apprentice who is a fire monster that is a very good addition to your fire deck. He can be bought for as little as $0,10 or a gold foil for around $1,50.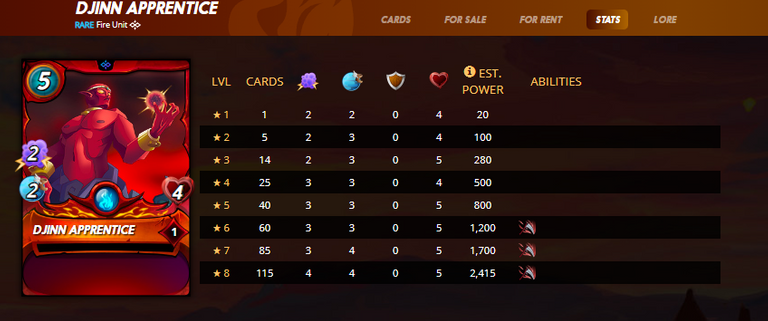 I have just the level 1 card at the moment. He is useful because he is only a 5 mana cost but with a super 2 magic attack. There are not too many magic attack cards in the fire deck and therefore he can be an asset when you need to add some magic to a battle.
With the new Riftwatchers cards though, currently Djinn Apprentice is struggling to see as many battles because of the strong line-up in fire right now.

My Team
This is a mid-level mana battle and we have also sneak here which will be great for using the fire splinter, so I want to focus mostly on melee attack, but some magic attack will also come in handy.
| Summoner/ Monster | Reason |
| --- | --- |
| Tarsa | A level 2 fire summoner |
| Living Lava | A level 1 tank |
| Tenyii Striker | Level 1 with 2 melee attack |
| Djinn Apprentice | Our man of the moment |
| Uraeus | Level 2 for extra sneak attack |
| Radiated of Scorcher | A level 1 attack monster |
| Anotoid Platoon | Holding up the rear |

Battle
The rules for the battle are:

All melee monsters have the sneak ability.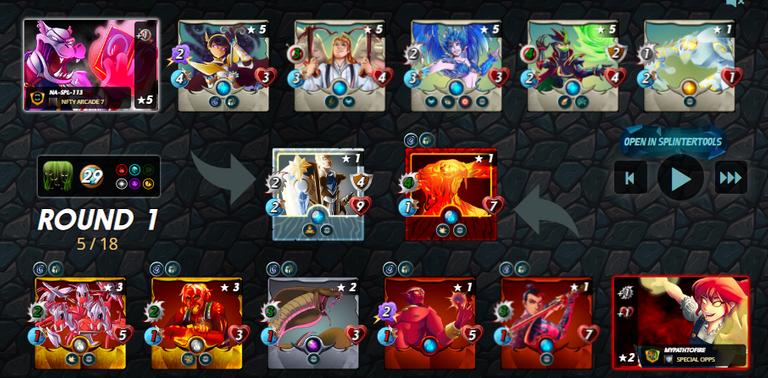 We line up ready for battle and it looks ominous with my level 2 summoner against a level 5 summoner! Things have gotten tough now in the gold II league. My plan to take out their ranged attack with my mountain of sneak attack will fail here because of the taunt, this was where I hoped Djinn Apprentice would help with a 2 magic attack.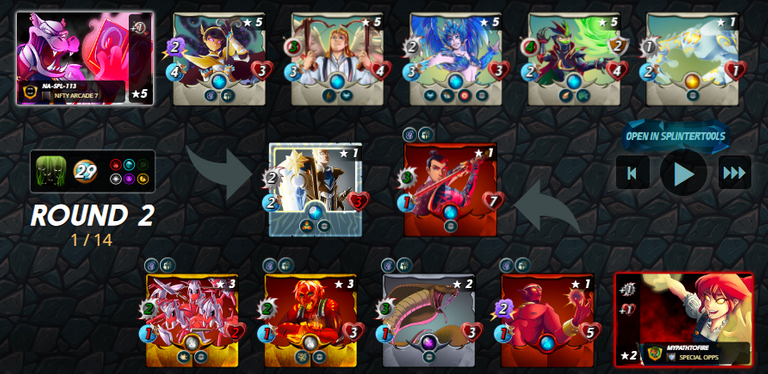 By the end of the first round, I have lost my tank and this is a big blow. With no healing, he was very vulnerable.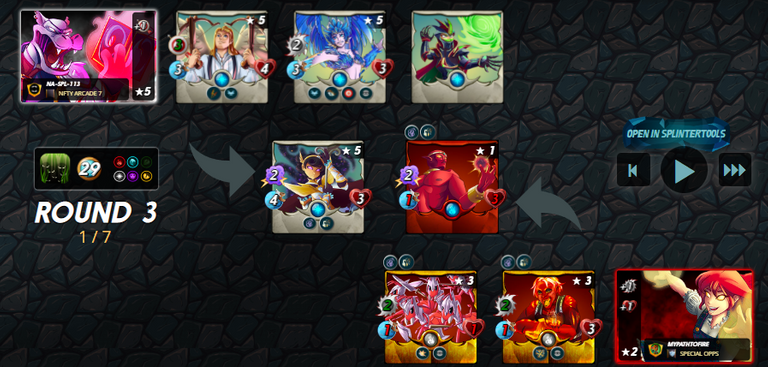 After the second round, I lost 3 more monsters and this is almost over. I managed to finally finish off their tank, but it is too little, too late I think.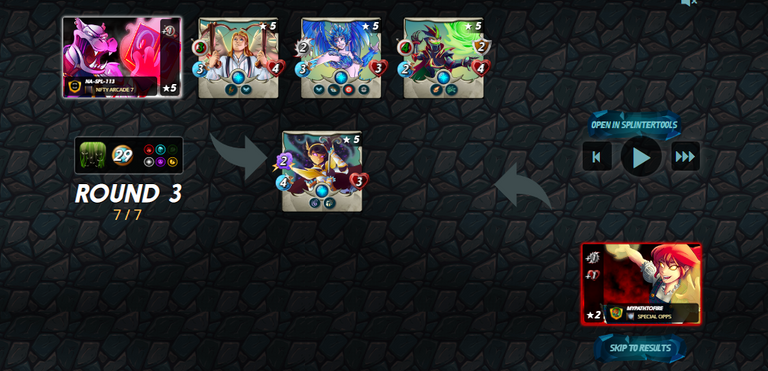 After the third round, it's all over. The selection was bad, it all went Pete Tong!!
Summary:
My enemy was too strong for me here, perhaps a stronger focus on taking out their tank and getting rid of the awful Pelacor Arbalest would have been a better strategy. My enemy knew the sneak was going to come and was well prepared for it with a taunt and positioned Pelacor Arbalest with plenty of safety.
Thanks for reading.

Credits:
The title image was created in Canva with images from source.
Screenshots are created with images from source
The banner image below was created in Canva using images from source and source

Click below to Sign Up for Splinterlands:


Let's connect : mypathtofire
---
---