Splinterlands Battle Mage - Odd Ones Out

Hello Splinterfans!
This week we have the new Battle Mage Secrets weekly challenge with the ruleset Odd Ones Out.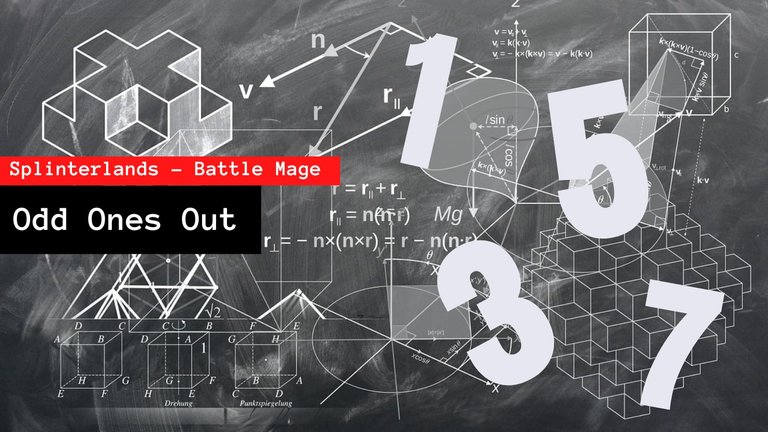 The Odd Ones Out is a tricky ruleset because it allows you to only play monsters with an odd mana number. This means we lose some important monsters for our line up and may need to consider some other options.
Luckily, if you can't play some of your favorite monsters, your opponent can't either.

In today's battle, we have an interesting mix of keep your distance and aimless to mix things up a bit. How will it work out?
Let's check this week's battle.

My Team

This is a high mana battle with aimless and keep your distance rulesets.
| Summoner/ Monster | Reason |
| --- | --- |
| Quix the Devious | Ranged attack debuff |
| Mycelic Slipspawn | High magic attack & forcefield ability |
| Void Dragon | Void magic ability |
| Regal Peryton | Fast magic attack |
| Spirit Hoarder | Dispel and triage ability |
| Runemancer Florre | Strong magic & ranged attack plus high mana |
| Djinn Bilka | Low mana cost, weaken and strong magic attack |

My opponents

| Summoner/ Monster | |
| --- | --- |
| Quix the Devious | |
| Chaos Agent | |
| Gargoya Devil | |
| Adelade Brightwing | |
| Djinn Renova | |
| Gobson Bomber | |
| Runemancer Atiat | |

Battle
Watch the Battle on Youtube:
---
ROUND 1 - Mycelia Slipspawn vs - Chaos Agent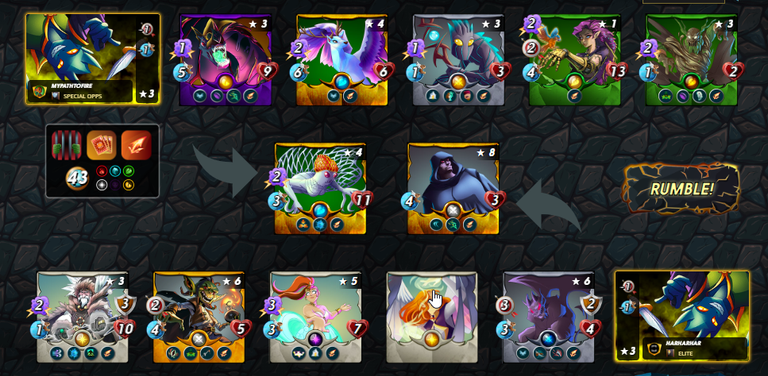 With Aimless, it is important to have monsters with a higher mana or they could drop quickly. Therefore I had Runemancer Florre and Mycelic Slipspawn. Although I am vulnerable with Djinn Bilka and Spirit Hoarder.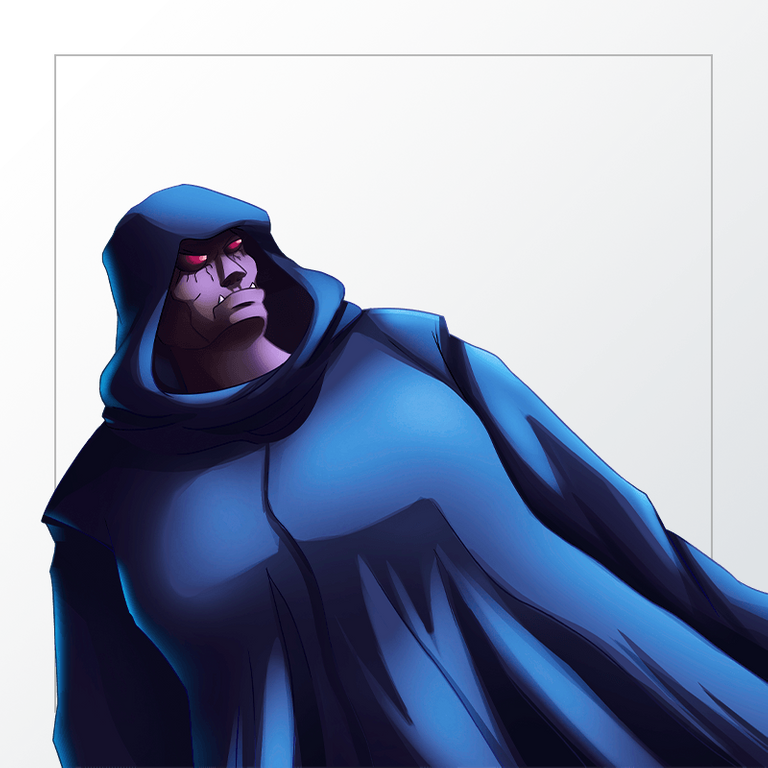 )
I am suprised to see the Chaos Agent in the tank position. This is not where you usally see him. I am sure this isn't an Xbot player.


To face him off, I have Mycelic Slipspawn. The Chaos Agent gets taken out first, he is respawned and then is taken out again by Spirit Hoarder. He didn't last long, but took 2 of my attacks.
---
ROUND 2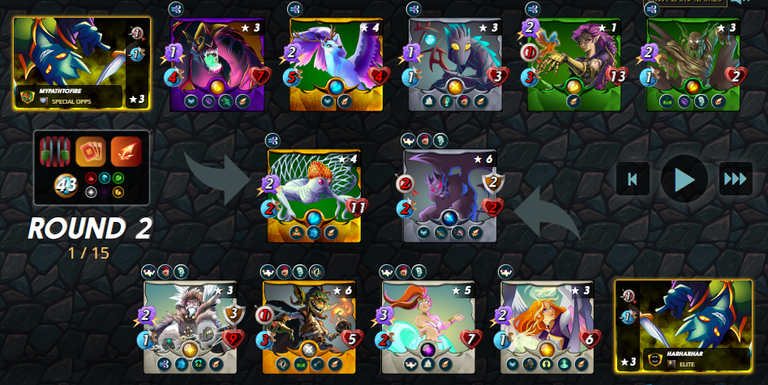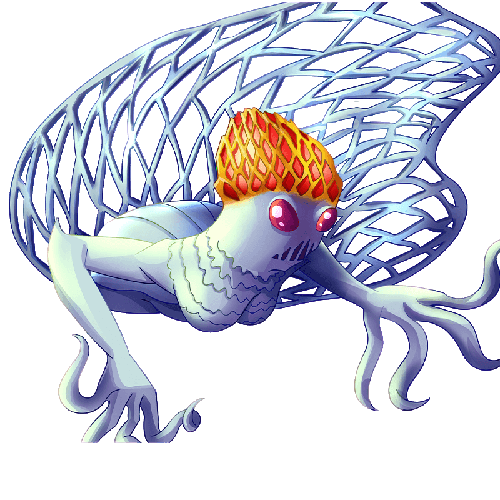 )
Round 2 starts off with Gargoya Devil falling from the first attack. Spirit Hoarder is the next to go at teh end of the round.
So far everyone else is holding on very well.
---
ROUND 3 & 4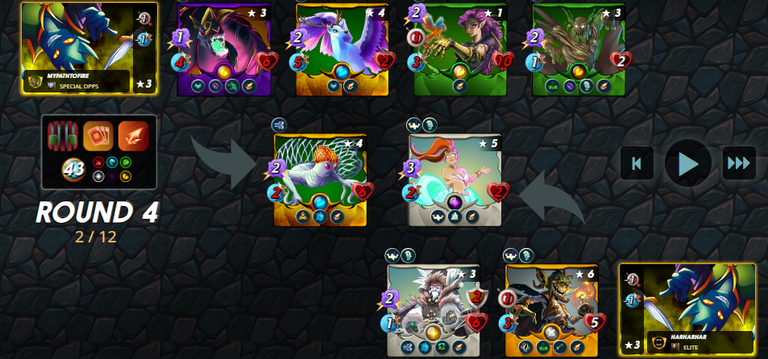 Round 3 sees Adelade Brightwing fall next. My opponent is starting to be outnumbered. Is this the start of the end?
In round 4, Djinn Renova and Gobson Bomber both fall and that leaves just the out of favor legendary Runemancer Atiat to face off against almost my full team.
This is looking bad for my opponent now.
---
ROUND 5 & 6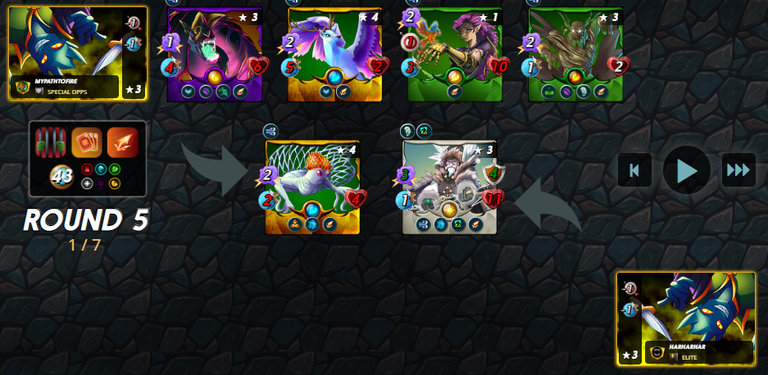 He survives round 5 only to be finished off quickly in round 6.
It's all over.
---
Summary:
The Odd Ones Out can limit your choice of monsters and it is usually dependent on the other rulesets to how you will play it. A high melee attack can still be garnished, but magic and ranged could be more limited without some key monsters Do you have replacements for them?
Some Splinters will be better equipped than others, so it is good to have a reasonable complement of odd mana cards to choose from, especially in modern like here.
How do you play the Odd Ones Out ruleset?
Thanks for reading.

Credits:
The title image was created in Canva with images from source
Screenshots and characters are taken from Splinterlands.

Click below to Sign Up for Splinterlands:

Do you want to write your own Battle Mage Secrets weekly challenge?
More details about it can be found here.

Let's connect : mypathtofire
---
---