Splinterlands - Season 116 Highlights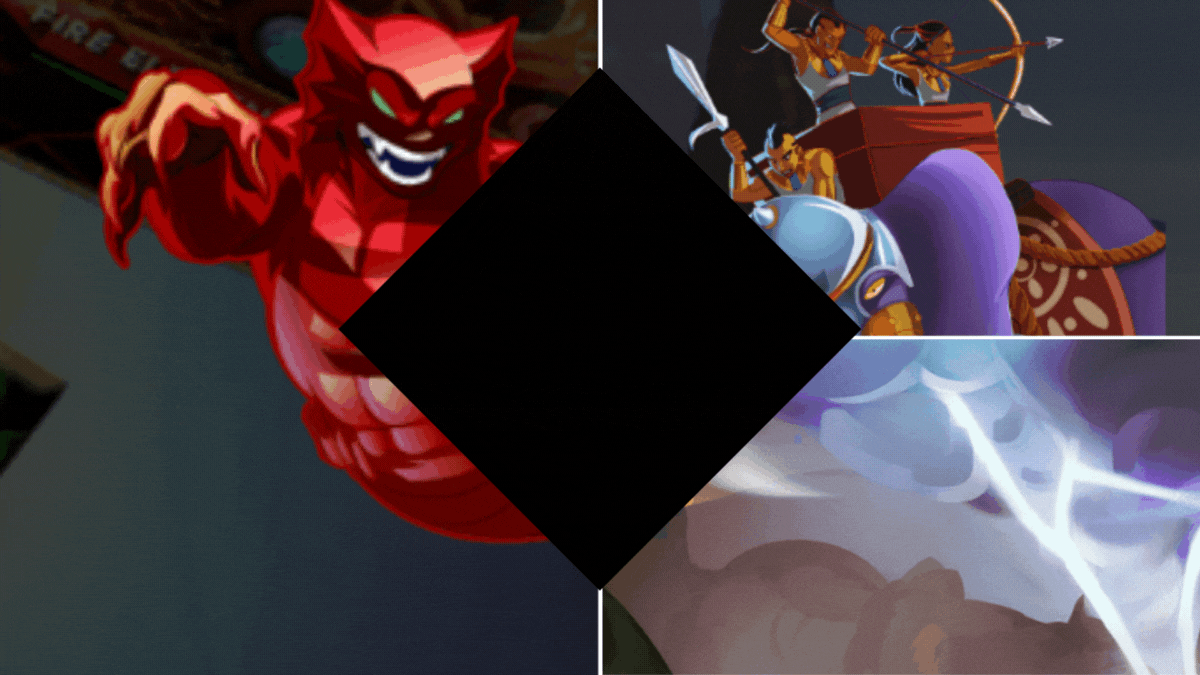 Hello Splinterfans!
Another season is past and where does the time go? Each day I am trying to hustle my matches and get at least 6 wins before lunchtime when I play. This leaves me just a few matches left to play in the evening and try and win a few more chests.
The wild league has been pretty brutal and I have not played so much there and have stuck with modern as much as possible where I play upto Gold 1 league. I have had a couple of frustrating runs with losing streaks upto 10 matches in a row which seems crazy. I wonder if the algo has glitched or something?!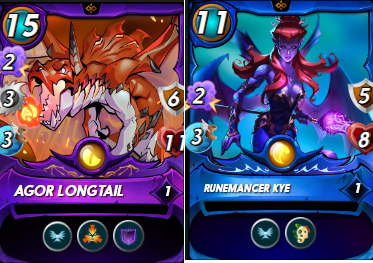 After first buying Agor Longtail and Runemancer Kye last season, with the Riftwatchers pack burning proposal passing, upgrading these Riftwatcher legendaries is now a priority.
I have also been stocking up on some cheap beta cards and have bought this season Spineback Wolf and Pirate Captain. I hope to add a few more to my collection too. Although they are not so powerful and not so suited to modern, they can be good for brawls.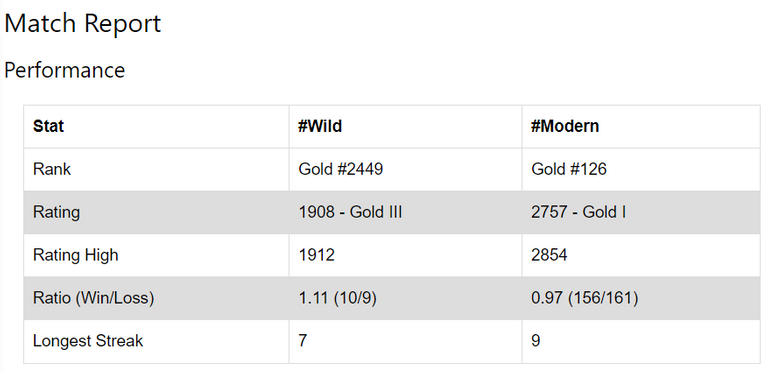 Despite everything, getting a decent win/loss ratio seems impossible with the algo working against you when you start getting a decent winning run. The worst is those long losing streaks can get demotivating.


My End of Season chests were pretty good overall. Only 1 CL pack and not so big a haul of SPS as last season, but a good haul of cards with a mixture of gold foil and legendaries. My Soulbound cards are now leveling up quite nicely and proving a formidable force to deal with.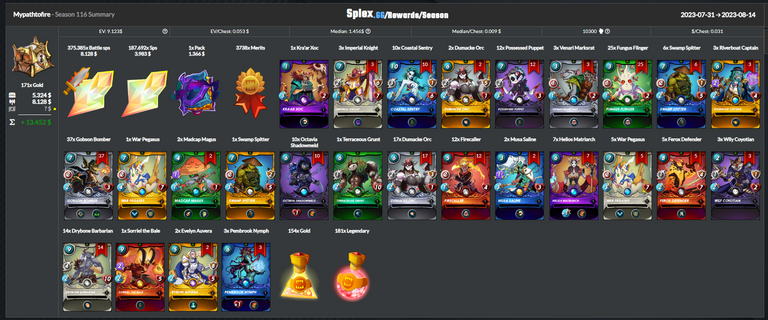 My full season rewards were no way as good as last season with my huge CL pack and SPS haul, but I did get nice amount of cards including GF and legendaries to make up for it.

My rental income has halved once again and the income is almost nothing. This shows the effects of removing bots from modern and this has flooded the card market. Now is a great time to rent cards if you want them.

At the moment I keep my cards and wait for land before making any changes.

My staked SPS has increased to 102,564 (+711).
My SPS rewards fell by 364 SPS compared to last season which is a bit of a drop and I hope it will pick back up for the next season.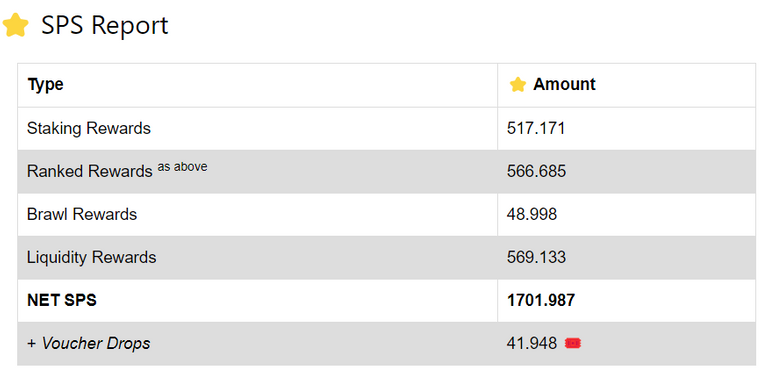 Overall another great season with some good returns. Playing has surely been worth it again.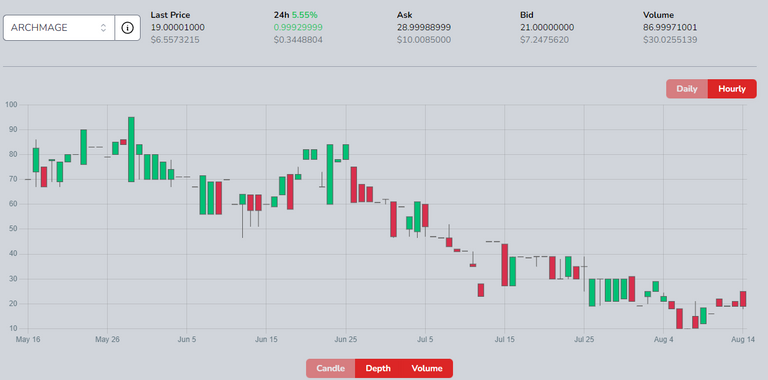 Finally I noticed that there has been plenty of action in the bot and battle helper markets as these token values have been decimated. Here you can see a 75% drop in the Archmage token from around 80 Hive to 20 Hive today.
Will there be further anti-bot measures implemented to make the game more human? Only time will tell.
That's all for this update, thanks for reading.

Credits:
Title image created in Canva using images from source.
All images used from source unless otherwise stated.

SignUp to Splinterlands:


Let's connect: mypathtofire
---
---