First Time - Share Your Battle Challenge - LOW mana cap
I hope these images work and everything, this is my first time participating in the share your battle challenge so bear with me!
It was a very low mana cap match at just 12 mana. I tend to despise low mana matches because I usually get paired against an Albric Stormbringer team which can be very frustrating with low mana!
This time I was pretty sure the opponent wouldn't use a magic team though, based on their previous teams.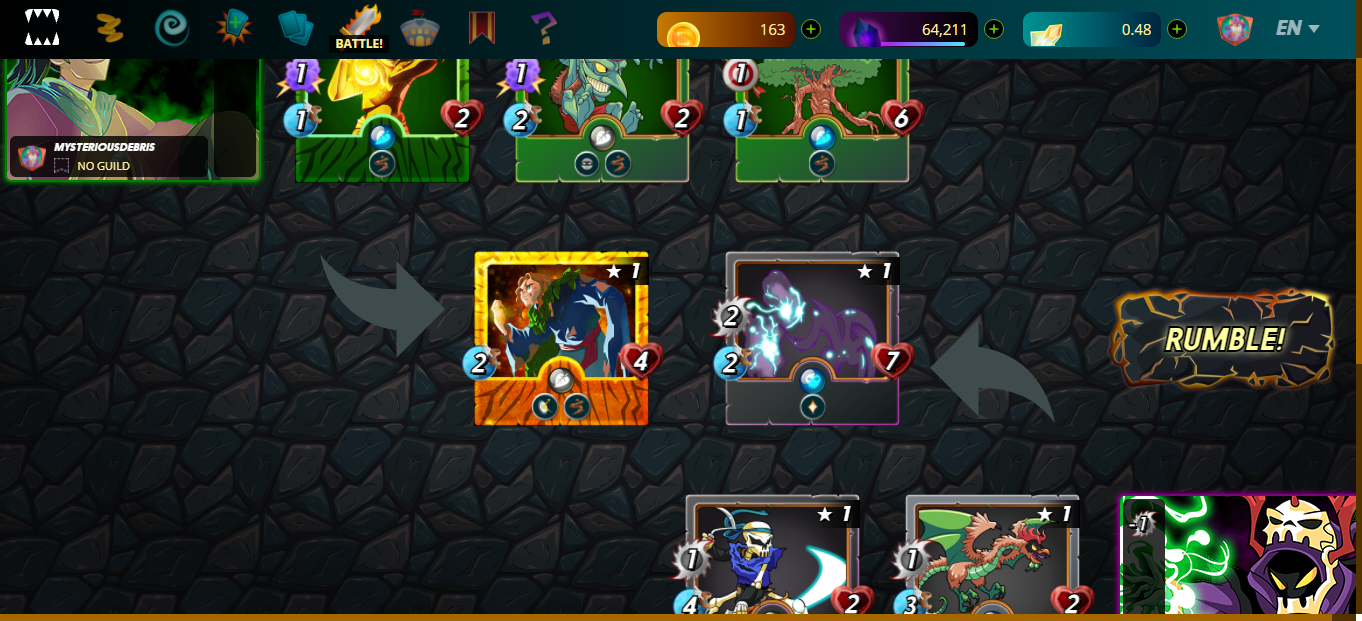 Thankfully that was correct! They used melee teams on all the previous battles I could see, so I went with an Earth team using Mylor Crowling to counter their melee strategy.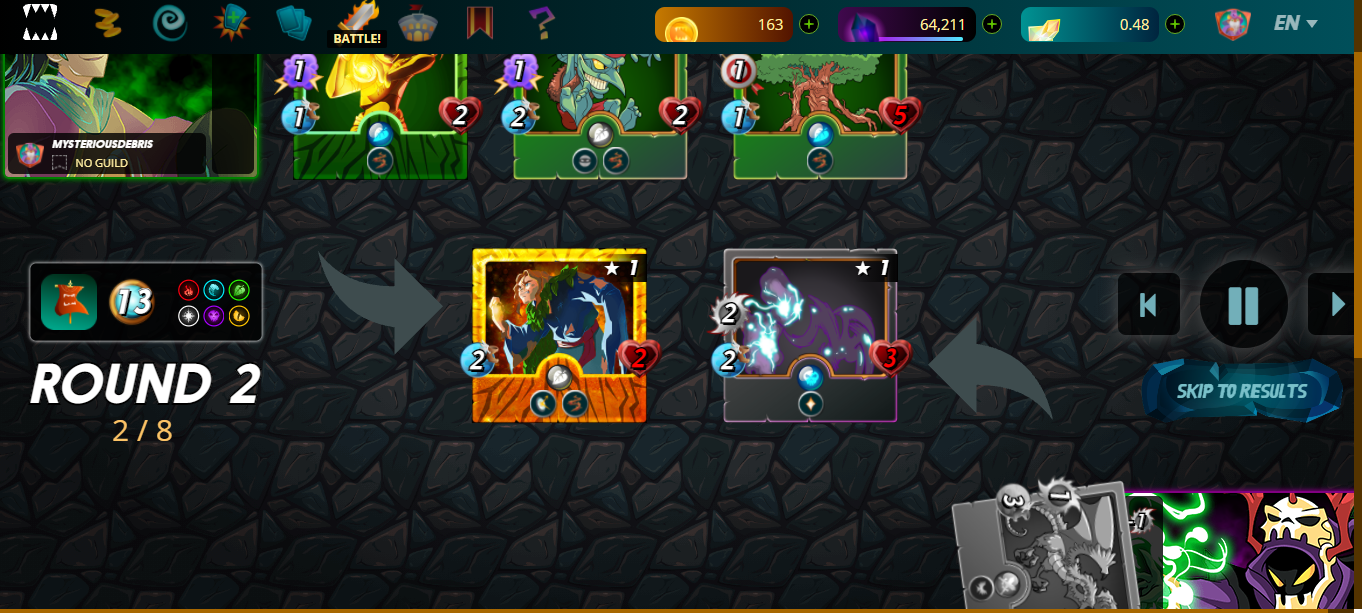 It worked out great!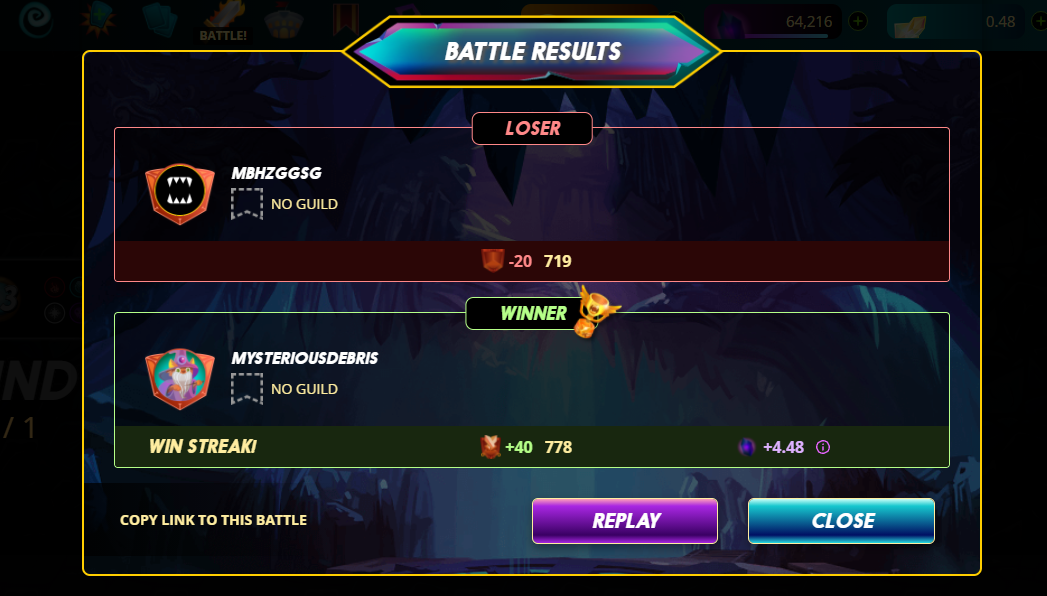 Here is the link to this battle: https://splinterlands.com?p=battle&id=sl_1654eab87e76f5d4375517cc19a6816e&ref=mysteriousdebris
Thanks for reading! It's very encouraging having this supportive community as a beginner! Please let me know if I did this wrong at all! :)
---
---