Land is currently available
Hello everyone. I watch the market and Splinterlands plots are sold on Hive engine from time to time. Some early investors puchased land tracts and are reselling plots.
Today there is some plots availble. They are not always on the market.
If you like the game I think it is good idea to have a plot. You might get lucky in the land draw when developed.
It is cheap I think compared to some of the outragious prices I have seen for land in other online games.
Lots of NFT scams and rug pulls out there. Be careful. People are paid to promote a product and are ruthless about ripping people off.
This why regulators have issues with crypto in general.
I like how Splinterlands has their weekly meeting to keep players ie : investors in their game up todate.
Big partners are coming onboard. They see the future potential also.
Cheers and may the "Spells" be with you.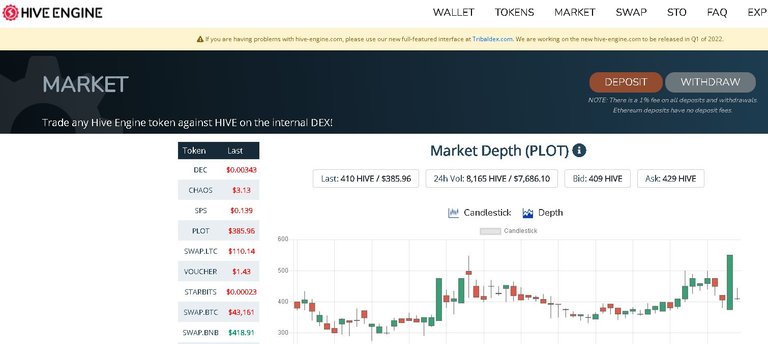 ---
---