The more you play the more you learn.
Hello everyone. I did prertty well in battle today. Posted my quest reward for Gold level 1.
I am stopped at Gold level 1 until I get a bit more power.
All these cards are good. It just depends when the battle rules make their abilities shine.
A lot of non flashy low mana cards are over looked I think.
I like surprising some one with higher level cards and hand them a defeat.
Be sure I have had my team beaten badly also. Sometimes it is like my team forgot to show up!
Quickly wiped off the board. 😀
Splinterlands is more complex than most realize.
I see lately I better level up my sea monster.
The self healing ability has handed me a few defeats lately. 😀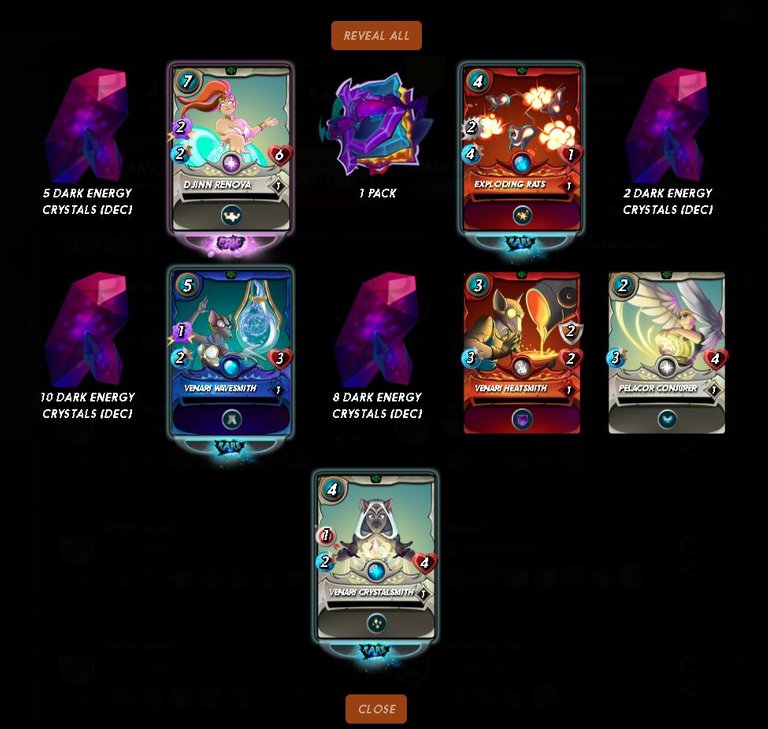 May the "Spells" be with you!
---
---