Djinn Oshannus = The Genie of Water Element.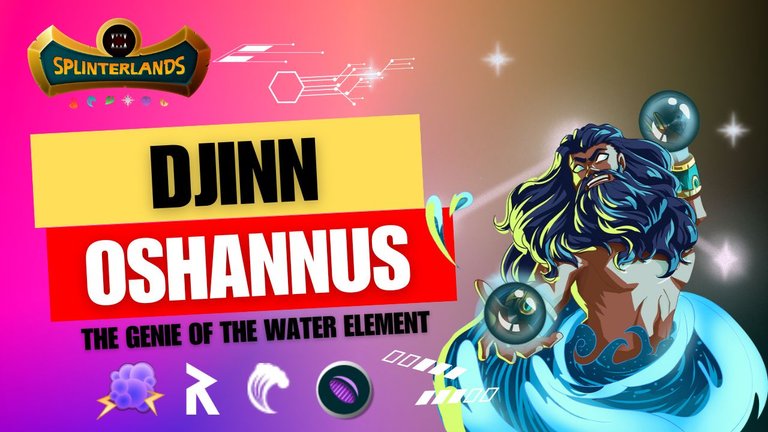 Edited in Canva
I tried Djinn Oshannus on the battlefield in level 1 that offers a special ability and its a good support in magic team.
Void: Reduce damage from magic attacks by 50%.
This is a magic attack monster which may attack from any position and probably in any ruleset. It has ten health portions, two magic attacks, five speed and it gets greater with additional support and I'll show that in this battle. Its special ability allows it to reduce magic damage. Whenever an opponent monster with magic attack tries to attack this monster, it will reduce the damage by 50%.
Let's get to the battle.
Here's the battle link if you wish to check.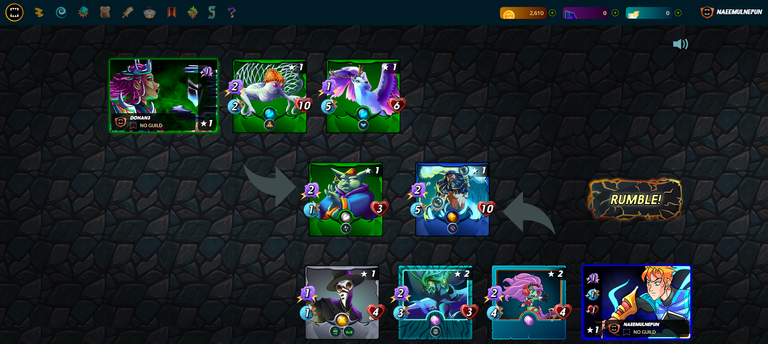 Choosing Monsters
| My Team | Opponent's Team |
| --- | --- |
| Djinn Oshannus | Goblin Psychic |
| Mischievous Mermaid | Mycelic Slipspawn |
| Coral Wraith | Regal Peryton |
| Doctor Blight | Nil |
I created my team selecting four monsters and my opponent created their team selecting three monsters where I used water element and my opponent used earth element.
Choosing Valnamor as the summoner, I used four magic attack monsters and three of them had some special abilities that allows them to do something special like Djinn Oshannus can reduce damage from magic attacks using void ability, Coral Wraith targets the last Unit on the enemy team instead of the first unit, Doctor Blight has a 50% chance of applying affliction on the target causing it to be unable to be healed and this Unit cannot be directly targeted for attacks unless it's in the first position for camouflage ability.
The Battle
All my magic attackers (all I chose was magic attackers) were blessed with one extra magic attack each from my summoners buff and all of them got one speed and one health portion each as well. And for my opponent's summoners buff, all opponent monsters were blessed with one extra magic attack only as the opponent team also chose only magic monsters.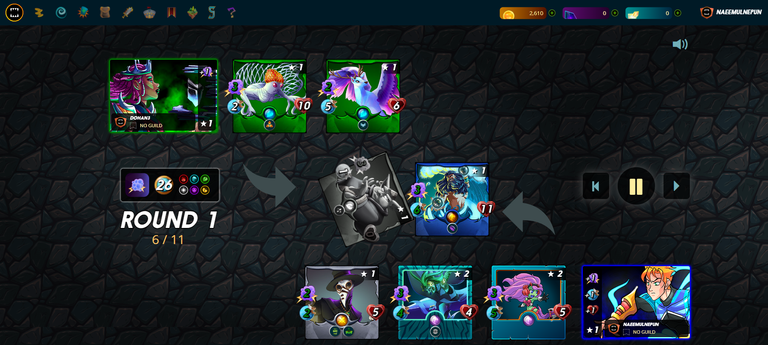 My team got the first kill and that's with the first turn after Djinn Oshannus did its first damage. So my Djinn Oshannus had the most speed among all and took the bust turn and the front monster of the opponent team had only three health and all three health were killed by the magic attack of my Djinn Oshannus and my team got the first kill this fast.
Then there was this Mycelic Slipspawn with taunt ability which started taunting all my monsters to attack it first but the opponent's Regal Peryton in the meantime attacked my Djinn Oshannus and killed only one health although it was a 2x magic damage but my monster reduced it by 50% using void ability. And there, all my monsters, first Mischievous Mermaid then Coral Wraith and then Doctor Blight attacked the opponent's taunting monster and killed total eight health.
At the end of the first round, the opponent's Mycelic Slipspawn took its turn and successfully killed two health of my Djinn Oshannus, ta da.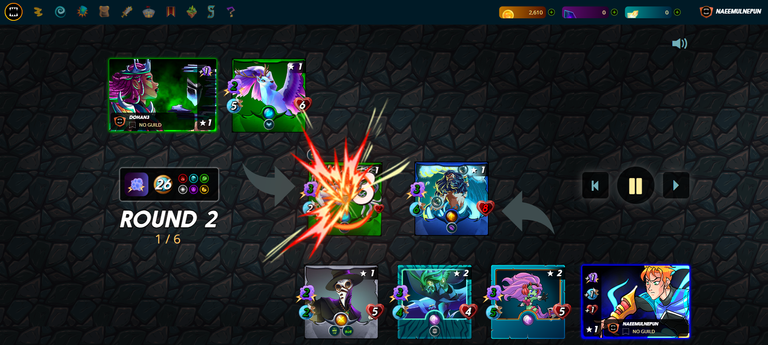 And it was time for the opponent's Mycelic Slipspawn to leave the battlefield as he now got only two health and the next damage was from my Djinn Oshannus who did the attack with 3x magic damage and boom! my team got the second kill.
Now its only Regal Peryton left in the opponent team who had a special flying ability that has a 25% bonus chance of evading melee or ranged attacks from Units who do not have the flying ability but that doesn't work for magic damages so this flying opponent monster is also done for as it had six health and there were eight magic damages coming towards it from my monsters.
My Mischievous Mermaid first killed three health of the opponent monster and the opponent monster then killed only a single health of my Djinn Oshannus which was the last attack from my opponent team. Then my Coral Wraith attacked and killed the rest three health portions of the last opponent monster.
I see Djinn Oshannus did nice on the battle using the void ability and its magic attacks. It really looked like the Genie of the sea who is so mighty. So, what do you think of Djinn Oshannus and about my play?
---
How do you like me explaining what I'm experiencing?
If you like it, feel free to like, comment & share. I will soon come with another post writing what happens next.
Thanks for reading me, goodbye.
---
---