How I Went 2/2 in a Gold Foil Only Brawl!
Welcome, everyone! Firstly, I would like to thank @anjanida for the surprise promotion. I am officially an officer(:

Secondly, I would like to say that I am extremely proud of our guild for all of the donations going to the guild buildings. These expensive donations are not mandatory, but have greatly increased our guild store, arena, and barracks!
As a guild, we are consistently getting top-three finishes! This is amazing because this is allowing us to build up our gladiators for future brawls. With our guild store at level 4, we are getting a 60% merit bonus. With the completion of our last brawl, we earned a total of 1,354 merits. I am extremely happy with this because with constant top-three finishes we are getting gladius packs every 10 days. The importance of these packs is that it is literally FREE power!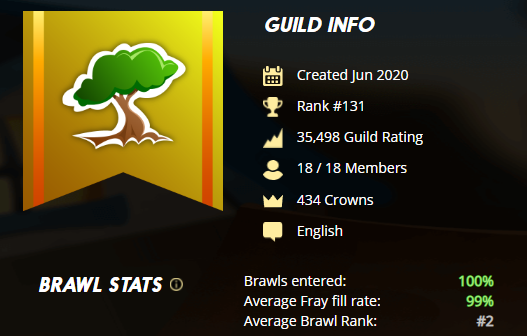 Currently, as of 2/13/2022, my collection power is 208,350 but I only have 69 total gold cards between Chaos Legion, Untamed, and Gladiators. However, for my summoners, I only have Chaos legions gold foils which could limit me in the future.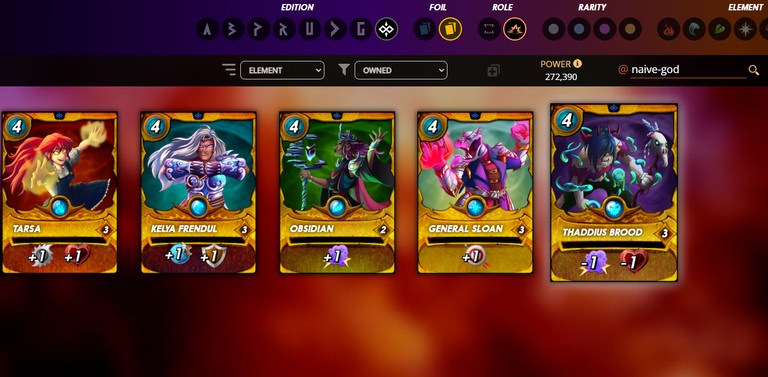 Now into the Gold Foil only battles! I was only matched with two opponents in Fray 11. Which is all cards gold foil only, but limited to bronze summoners. The first battle was a melee attack from anywhere, so I instantly knew that I had to go with Tarsa which gives me +1 melee and +1 health. I felt very confident in my team and knew that I had a very good chance at winning this battle. https://splinterlands.com?p=battle&id=sm_JqJkZs2Bz0dT401FBxmw&ref=naive-god (The link to this battle)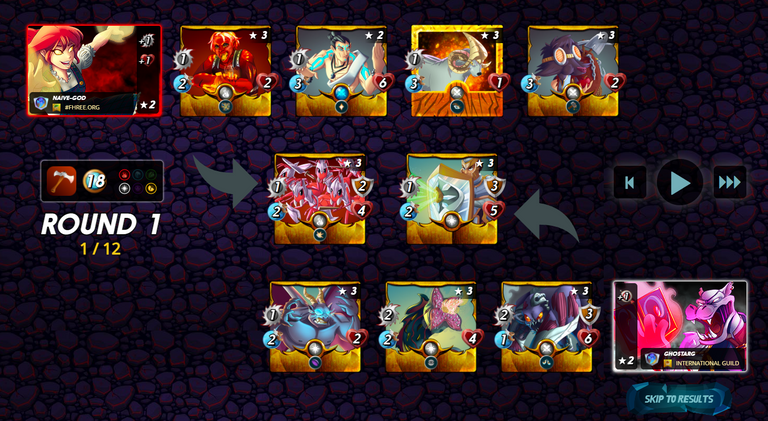 Now the second battle was a 99 mana battle with the options for Death, Fire, Earth, and Dragon. I felt very confident in my Death team because I knew that I had a gold Gladiator. Upon entering the arena, I looked at both teams and felt very confident that I could win this battle also. The use of my gold Gladiator might have been the difference in this battle.
https://splinterlands.com?p=battle&id=sm_Bokc2n2mUMRnmdgDsYV3&ref=naive-god (The link to this battle)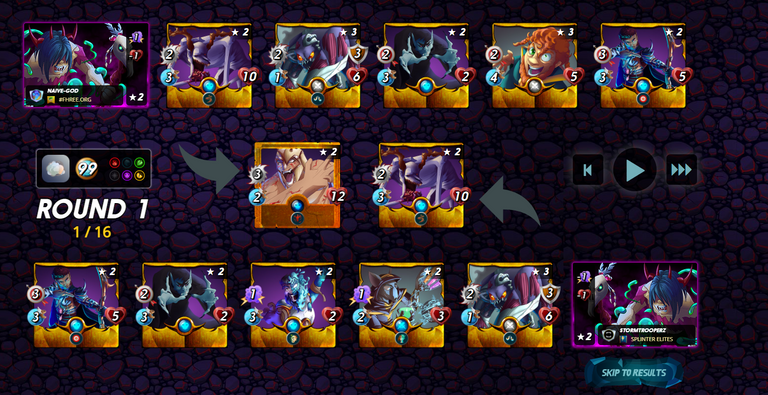 In conclusion, I think that gold foil-only frays might be more frequent in my future because this brawl has given me the confidence to step into some of these gold foil frays! As always, have a great day (:
---
---