Beginner's Splinterlands combo guide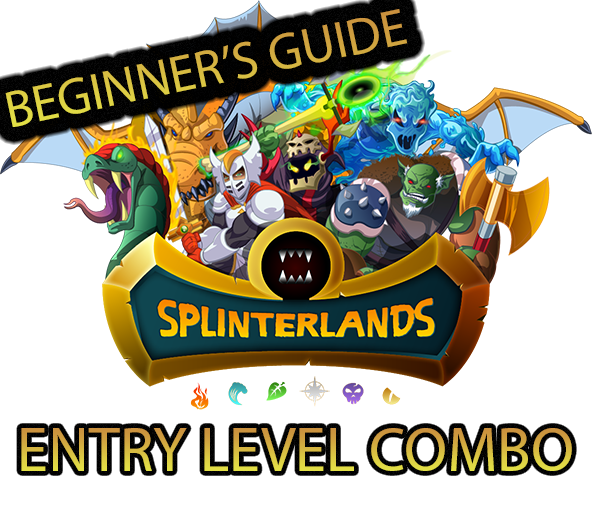 When I started playing the game I didn't know that much which I wish I know. I was so confused why some of the monster I chose is not attacking. Which is why at the start of this blog I share these important things to remember.
REMEMBER
Melee attack monster can only attack from 1st position or behind unless they have an ability to do it. Like SNIPE, SNEAK, REACH, OPPORTUNITY, etc..
Range attack monster can attack from 2nd to last position unless they have an ability to do it. Like Close Range.
Magic attack monster can attack from any position and directly damage the health of the enemy monster instead of the armor.
After playing the game for almost 2 weeks. I have collected all the combo from different mana size using free summoner and monster without buying or renting that had help me to achieve Silver in a week of playing the game.
!These combo is recommended to use if there's no rules applied in the match.
!These combo is not a 100% win rate advice.
but if you are new and don't have any idea what to use I'd recommend you to follow some of the combo and observe how it wins or lose especially the abilities.
12 Mana

13 Mana




.
14 Mana




15 Mana


16 Mana




17 Mana




18 Mana



19 Mana




20 Mana




21 Mana





22 Mana




23 Mana



24 Mana







25 Mana



26 Mana



27 Mana


.



28 Mana


29 Mana




.
30 Mana





.
99Mana


UPDATE: You might notice that I put . on some images it because those combo can be use on +1 mana.
I have put different combo on same mana so you can have a lot of option especially when you are inspecting the enemy's recent match. Still this is not a 100% win rate so DYOR.
I'll try to update this post constantly if a combo lose I'll put the one that defeats it as long as those cards are free.
For those wondering how much did I manage to earn after my first week --> A week of playing Splinterlands
---
---