Animated Corpse is here to hunt again!!
Sharing my latest toy: Animated Corpse again.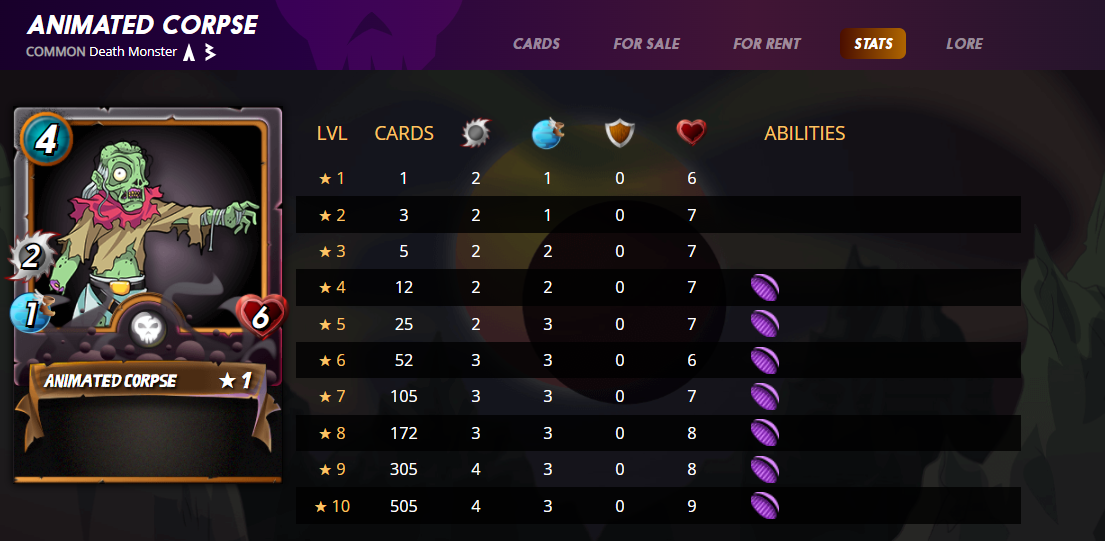 Aint it beautiful, 4mana for 6hp and 2atk.
Match Link:
https://splinterlands.com?p=battle&id=sl_d27b750122ce74deec5e329e9594a462&ref=namelessnameless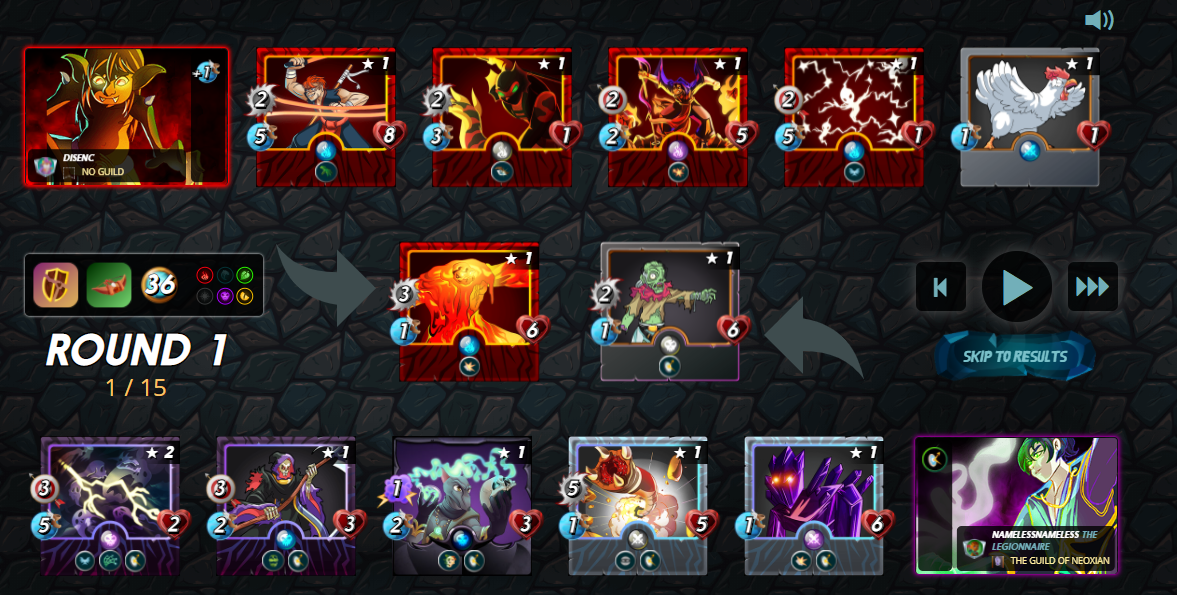 I have 2 tankers, the powerful atk sandworm, one of my favourite venari bonesmith, and 2 high damage ranger.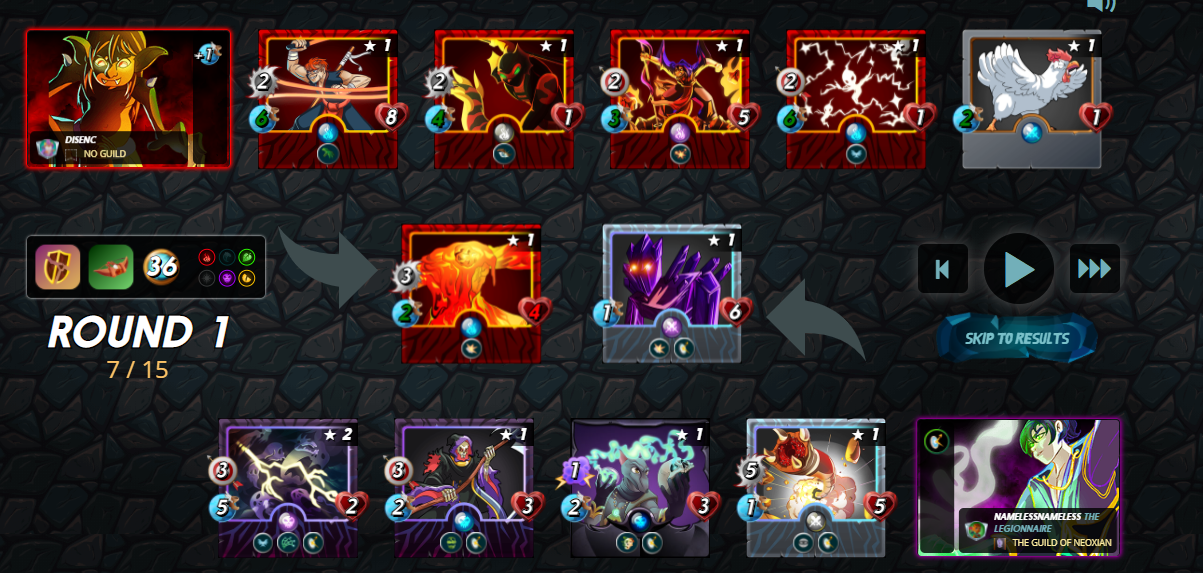 Our animation corpse is the first to go down. Sad.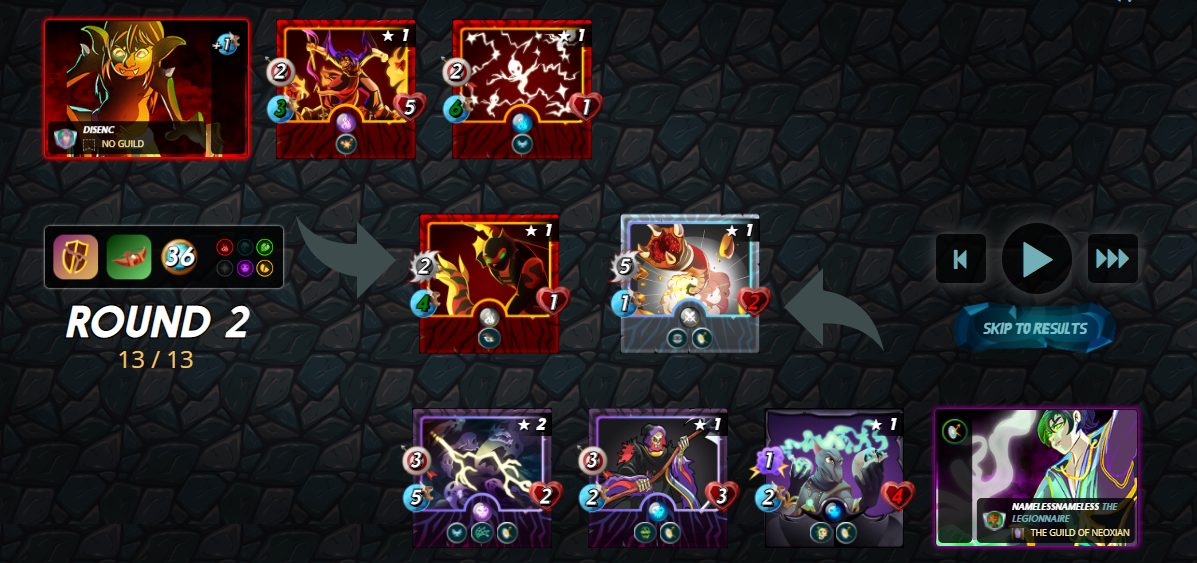 This is the end of round 2.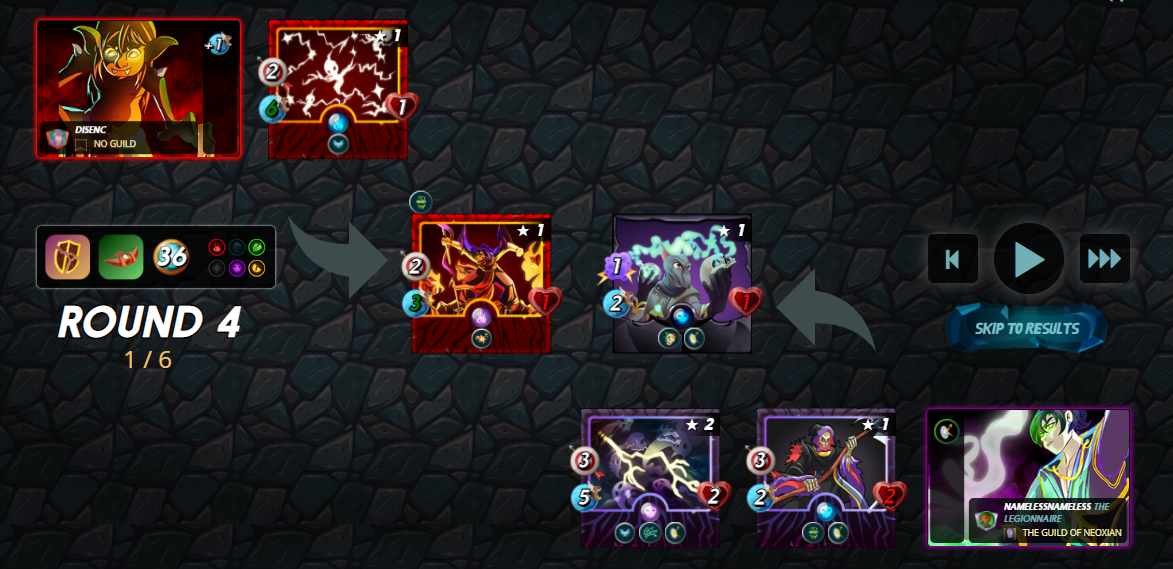 With 2 archer dealing 3 damage each, we are able to clear the enemies.
Lineup and Strategy: As I choose to have 2 range atk with high damage of 3 each, I choose 2 tanker, hoping to give more time for the back ranger to deal massive damage to the front. I also place bonesmith at the 3rd last instead of sandworm. As you can see at the end, bonesmith kept surviving with 1hp, and this give 1 more round of fierce range atk to wipe out the enemy team.
What will you try differently next time?
I choose magic reflect is because that is my highest summoner at level 4. However, I realise those splinters that I used was mostly level 1 too so there is not much different if i use high level or low level summoner. In fact, contessa(-1 range) or zintar(-1 melee) can make my life so much easier!
Do you like the ANIMATED CORPSE? Why or why not?
Although we can see from the match that animated corpse fell within 3 hit, but there is one very very important things that we may have overlook. During round 1 when serpentine spy was about to atk, corpse is having the lowest hp which tied with ranger. As a result, serpentine end up atking the corpse instead. Imagine if I have a higher hp tank, the serpentine will end up atking my ranger and my damage power will reduce a lot. And because that I manage to my 2 rangers, you will realise that at the end of round 2, my team not just able to bring down the tanky living lava, we also can even bring down the high hp fineas.
---
---