Stressful Tier 3 Brawl for Splinterlands (Part 1)
As I am in Neoxian guild, so naturally it is quite stressful to any brawl participants need to perform reasonable well constantly.
So let me just blog on my recent brawl matches for my own analysis.



With only 1-2mil CP, I can only be assigned to modern silver fray.
1st Match (Won)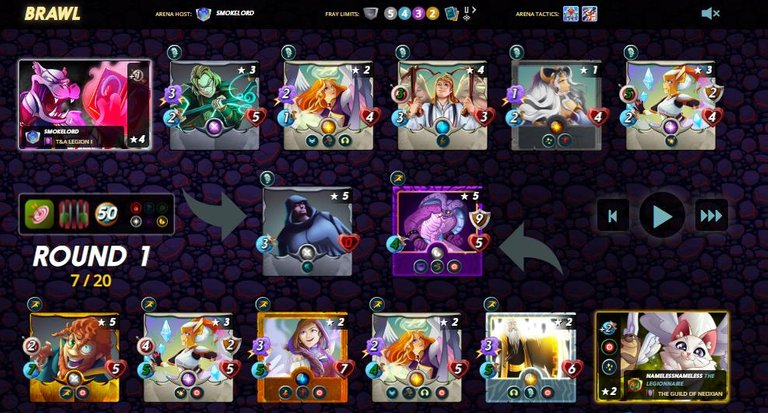 None melee rule, the backline are usually safe. I cant choose yodin so the next choice is kitty. I even add supply runner with +1 speed boost. With quite a strong front tank and high speed, I can take them down before they even have a chance to attack my front tank.
2nd Match (Won)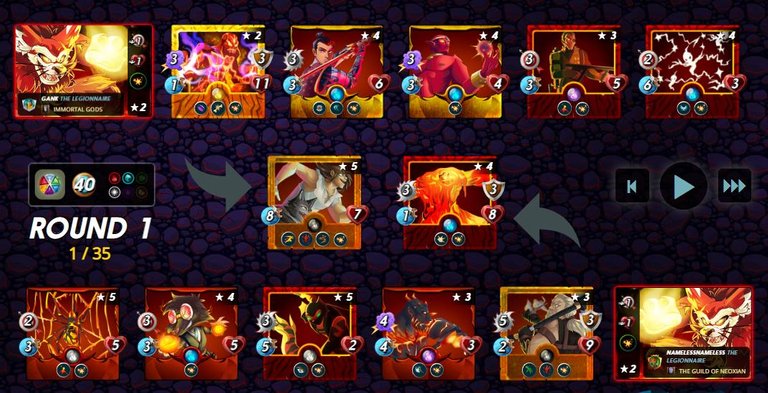 To be honest, I thought I am going to die easily after the 1st round. His ferexia one shot took out my inferni before he can do anything. And my low hp spy miss his attack. What really turn around is that my gladiator manage to survive with a few hit left and manage to kill off a enemy and that trigger the bloodlust. The gladiator just continue to roll and become unstoppable.
3rd Match (Won)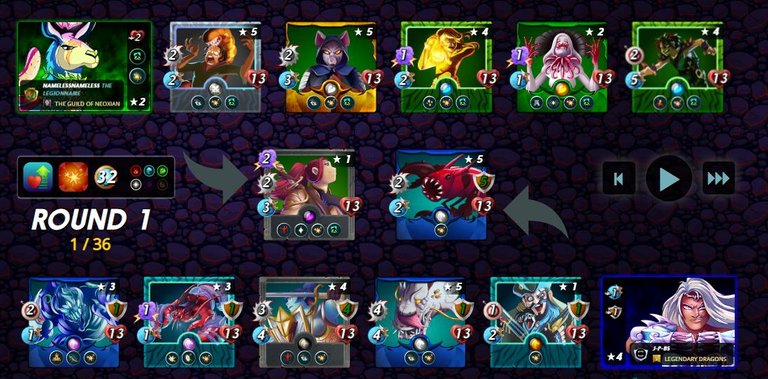 Actually it is a very smart play for the taunt to pair with a shield skill monster. I am dealing zero blast damage in a lot of instant. And I feel stupid for putting 2 opportunity creature to take advantage of the blast but forget it is equaliser too. Lucky with towershead self heal + tank heal, towershead is able to take down the opponents.
4th Match (Won)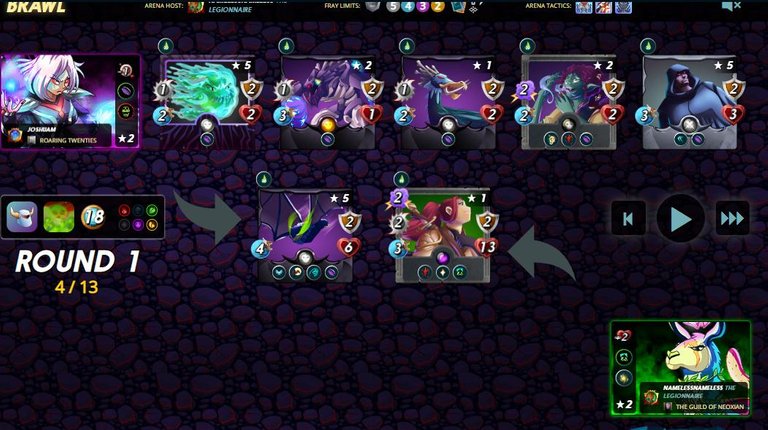 Easy pick, llama is always a good summoner for poison match. And the combo with towershead is just one sided.
5th Match (Lost)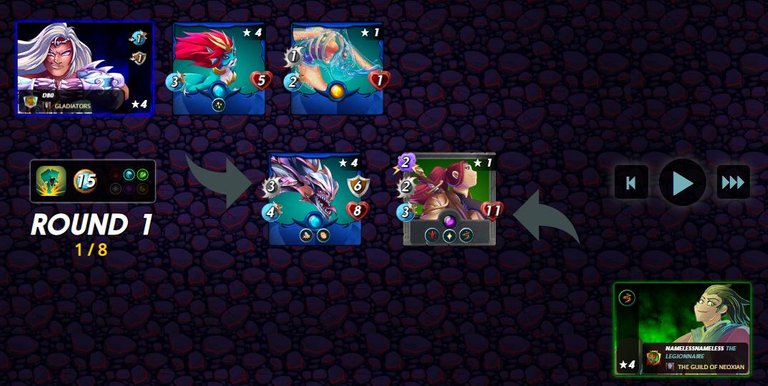 Diemonshark actually deal me 5 melee damage each round after it get into engage mode. With high shield and tank heal supporting it, my towershead is just being slowly chipping to death.
Posted Using LeoFinance Beta
---
---