Splinterlands Weekly Battle Challenge - Scavo Firebolt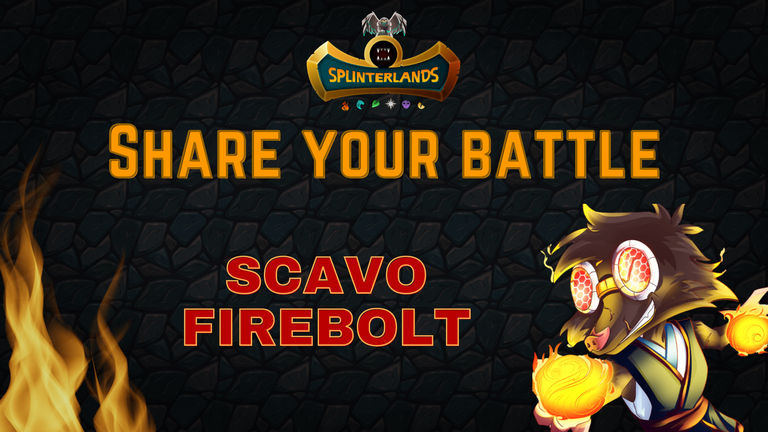 Hello everyone, I haven't posted any battles for a while so when I saw it was a card that I hadn't used before I decided to join the challenge. The theme this week is Scavo Firebolt and even though Fire is my favourite splinter, I hadn't used this card before this challenge. My go to deck for Fire is mostly Sneak and Opportunity cards. To use this card I changed my strategy and tested a few combos using cards that focus on atacking the tank. It was a really good change of pace and I was surprised with the results of some of the battles.

The battle I'm sharing here was a standard Bronze battle with no rulesets. When I looked at the history of battles of my opponent I saw that Death was the most used splinter and I thought that they would come with the Dragon + Death combination for this battle. With that in mind I added some fast monsters to try to get a bit of an advantage and hopefully attack first. The problem is, most of the fast ones have low health, and that is where Scavo could be helpful, as a line of defence for the fast monsters.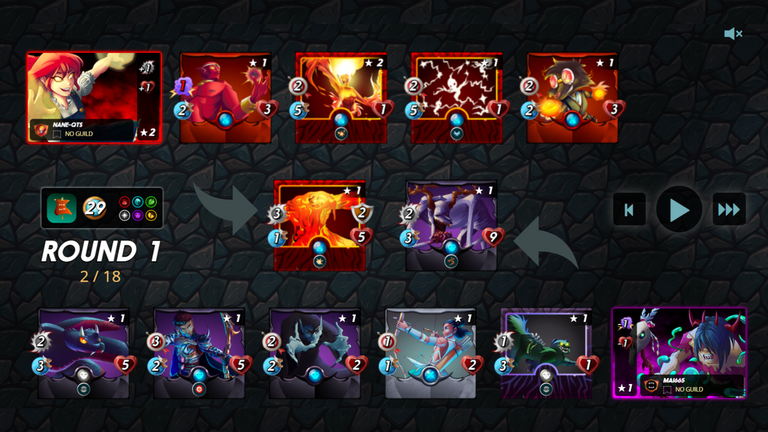 The Summoner chosen for this battle was Tarsa that I have on Level 2.
The tank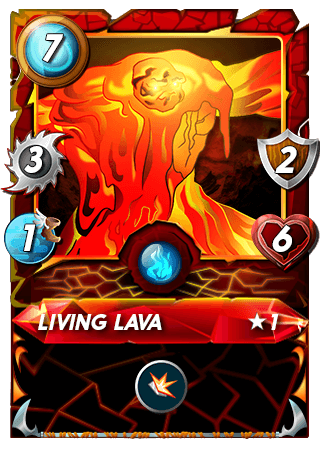 The card chosen for the first position was Living Lava for its Shield ability that would come really handy when facing Cursed Windeku.It's also a very good attacker with 3 of melee that Tarsa would increase to 4.
---
Second position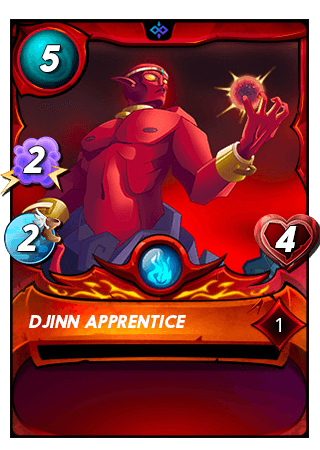 For the second position I chose Djinn Apprentice for its magic attack. With the thought that the opponent would come with the shield from the Dragon summoner, I wanted to have some magic in there.
---
Third position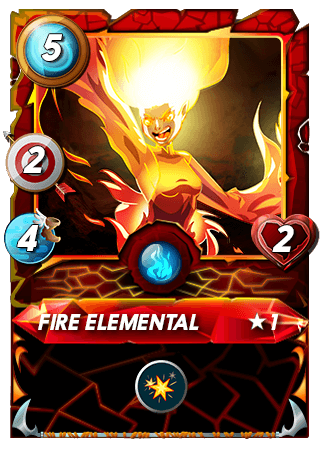 The third position was occupied by Fire Elemental. I have this card on level 2, where it gets to 5 of speed. With that and the Blast ability this would be one of my strongest cards in the back line. She just had to survive enough to cause damage.
---
Fourth position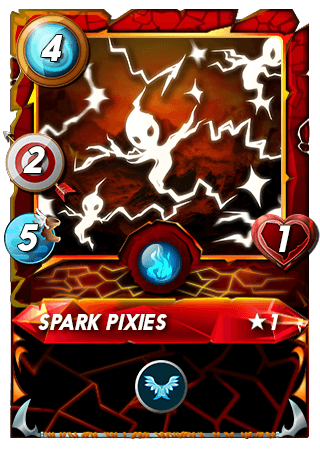 On this position I added another crazy fast monster, the Spark Pixies. Its health is really low, but if I could get it to survive enough for a couple of attacks that would make all the difference.
---
Last position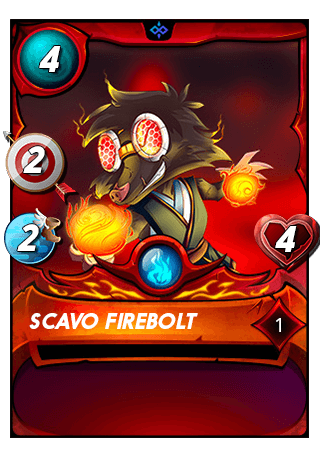 For the back I chose Scavo Firebolt because it has a bit more health and would act as a line of the defence for the fast monsters against the sneak attacks.
---

The Battle
My strategy for this battle worked quite well. I planned the deck with the Dragon summoner in mind and the opponent ended up choosing the Death one. I believe that made my life a bit easier. Scavo hold really well in the back against the sneak attacks from Silent Sha-Vi. Fire Elemental didn't give Undead Badger any chance to attack, which helped Scavo last longer in the battle. Another thing that I believe was to my advantage was my opponent's choice to not use the snipe card that is very often used in Death combos. That could have changed a bit the progress of this battle.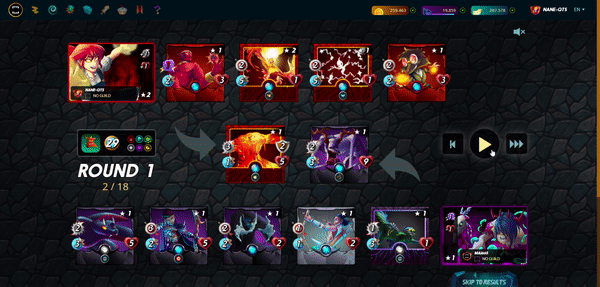 I liked trying to find ways to fit Scavo in my battles, it was a great change in my game. Playing in the Bronze league can get quite repetitive using the same combo every time and this gave me a chance to try something new. I will certainly use this card more often now that I found some good combinations for it.

Want to learn how to create awesome banners/thumbnails for your Splinterlands posts? Check out my post How to create a Splinterlands themed blog banner.




Check out this awesome games with my referral code
---
Credits
Images from Splinterlands
Banners created by me using Canva
---
---