Share your battle: Temporal Master - the recharge monster of the Life splinter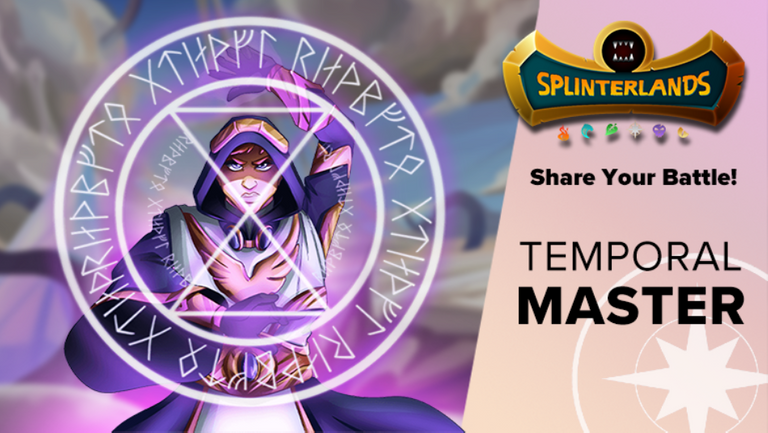 Greetings to all the members of the Hive Blockchain community, most especially those who enjoy playing Splinterlands. This week's share your battle challenge features the visually-appealing Temporal Master. While it is not as appealing currently, I firmly believe that it holds a promising prospect in the future.
---
Getting to know you
Since the Chaos Legion cards were introduced, I have never used the Temporal Master as often as I thought I would. The Temporal Master is an epic 3-mana monster from the Life splinter. At Level 5, it has the Recharge ability, which will make it attack every other turn by will do 3x the damage. It has 2 magic damage, 2 speed, and 5 health. So, when it attacks, it will do 6 magic damage. My initial thoughts are, this monster is weak because it may often be killed before it does damage. Most likely, a Level 8 Deeplurker could kill it with one hit. Also, an opposing Dragon summoner Sthispa from the Riftwatchers set could make it difficult for the Temporal Master's damage to hit. Hence, there are seasons when I find myself not using this card.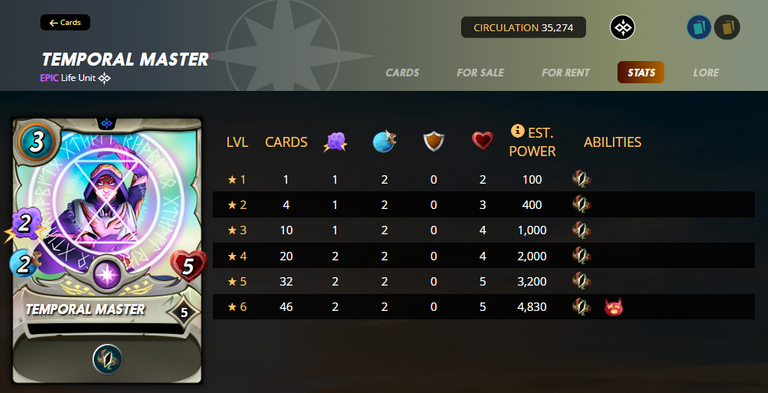 ---
Battle analysis
I rummaged through my battles in rank and tourneys, but I failed to get one battle when I used Temporal Master. Nonetheless, let me show two battles where I used my Life cards and why I decided not to use Temporal Master.
Battle 1
Super Sneak - All Melee Monsters have the Sneak ability
Taking Sides - Neutral Monsters may not be used in battle
Mana cap = 13
Splinters = Water or Life

This is from a Bronze level tournament I recently participated in. It is a low-mana battle. I usually choose Lorna Shine and put it my melee attackers. I would normally have used Pelacor Conjurer at the front but it does not have reflect yet at Level 3. In higher leagues, players would use PC, and that would hurt Temporal Master. Vulguine is vital in this particular battle because it inflict damage while it waits for other monsters to die and increase its health. I did not choose Temporal Master because I believe it may die in round 1 because of its low speed and health, thus it might be able to do damage. I remember my friend saying that a card without a skill may be even better than a card with the Recharge skill.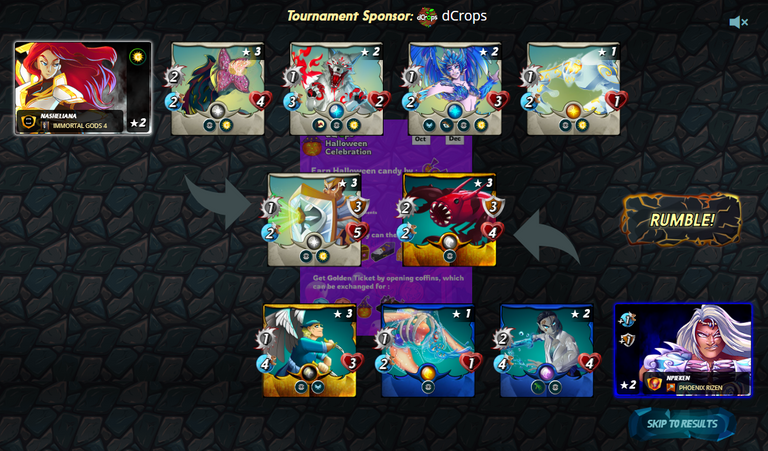 Click here to see the battle!
---
Battle 2
Holy Protection - All Monsters will have the Divine Shield ability
Earthquake - Monsters without the Flying ability will incur 2 damage after each round
Mana cap = 29
Splinters = Water or Life

This battle is from a Gold-league tournament. I chose the Life team because of there are many Flying monsters there. I chose Grandmaster Rathe because it gives Shield and Void Armor, which is useful against magic dealers. And this is the ultimate reason why Temporal Master will be ineffective. TC can do 6 magic damage, but if the opponent's tank has a Void Armor, it will just remove the armor, not the health. Then it will be more disappointing when the opponent also has repair. Good luck with winning that.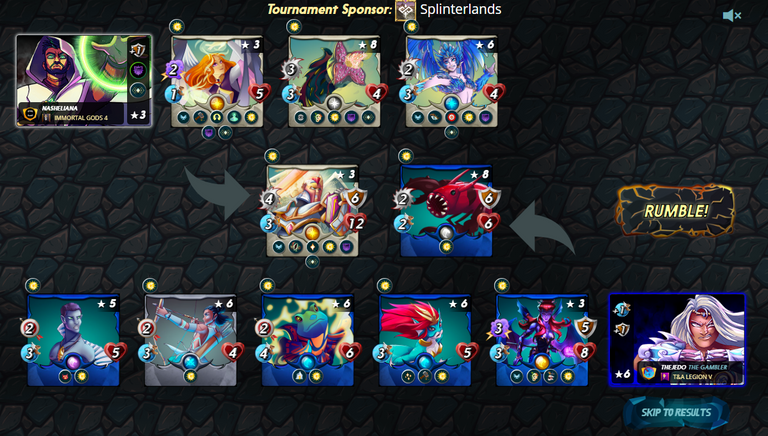 Click here to see the battle!
---
Quick tips!
Use it when
Again, most of the time, I do not use Temporal Master. But there are certain conditions wherein I think it is useful.
Back to basics - As my friend said, a card that has no skill is even better than a Recharge card. Lol. It is best if Temporal Master is used with Delwyn Dragonscale as it boost magic damage.
Little League - This rule will limit the cards that will be used to monsters requiring 4 mana or less
Taking Sides - This rule will limit the cards that will be used to monsters of a specific splinter
Lost Legendaries - This rule will limit the cards that will be used to common, rare or epic monsters
Weak against
With the current list of available summoners and rule sets, the Temporal Master is almost always weak. I thought the addition of Grandmaster Rathe hurt its value.
---
Possibilities
While most people think that the Temporal Master is weak, I personally think that it holds the most promise as it is a Recharge monster. I am seeing a possibility of the game developers adding a new rule that allows Recharge monsters to not skip a turn. Imagine, a 3-mana monster doing 6 magic damage! And with the recent addition of new rule sets (thorns and magic reflect), having another one that would favor the least valued cards is not far from being realized.
---
Rating
2 out of 10, but with a chance to be 8 out of 10
With the current state of the game, the Temporal Master is being overlooked. Its Recharge ability makes people think that it will be killed before it even does damage. Also, Grandmaster Rathe negates its magic damage. Nonetheless, I firmly believe that there is a strong possibility that the game developers will introduce a new rule set that will be favorable for Recharge monsters. Can't wait to see it! If there is anything I can help with understanding how it can be used, just drop a comment!
---
Are you ready to test your skills? You are welcome to sign up to
@Splinterlands
using my
referral code
.
---
Special thanks to @rqr4 for the dividers, and splinterlandswiki for the information on the rule sets.
---
---