Splinterlands Social Media Challenge: Epic Summoners in the Gold league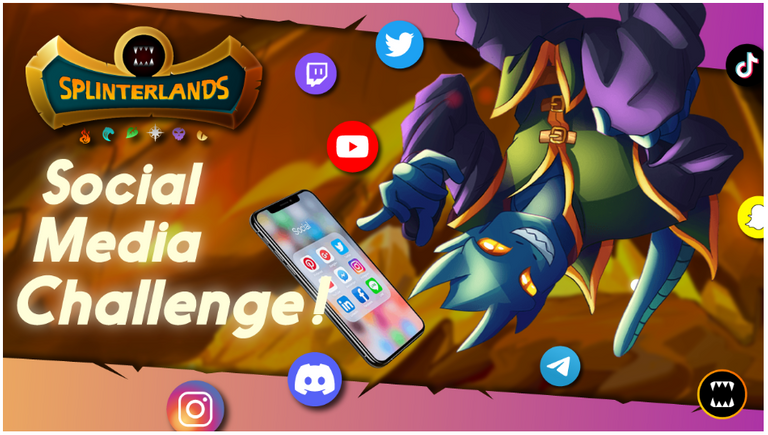 Greetings to all the members of the Hive Blockchain community, most especially those who enjoy playing Splinterlands. I would like to feature my recent enlightenment regarding Epic summoners.
---
Introduction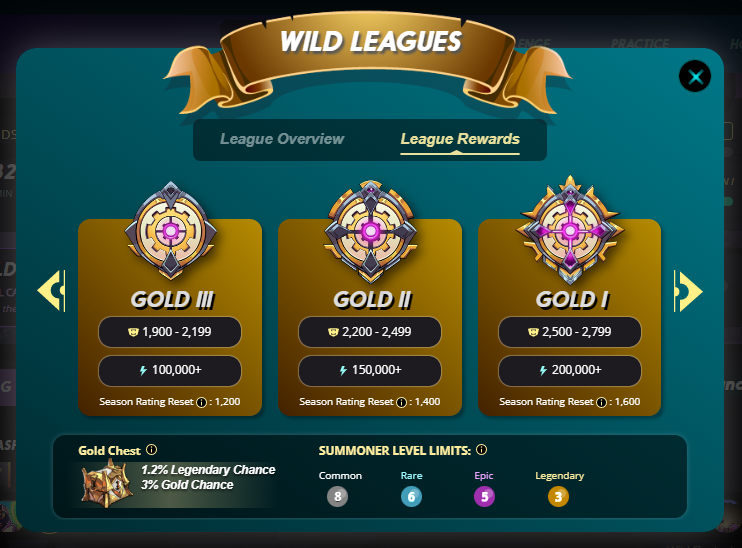 Since I started playing in Gold league, I have always used only Legendary or Rare summoners. What I know is, I can only use Level 8 Common, Level 6 Rare, Level 5 Epic and Level 3 Legendary summoners and monsters. Just the other day, I fought against an Epic Summoner called Daria Dragonscale. I thought I was going to win, but because it is able to unlock higher levels for other monsters, I unfortunately lost the battle.
Daria Dragonscale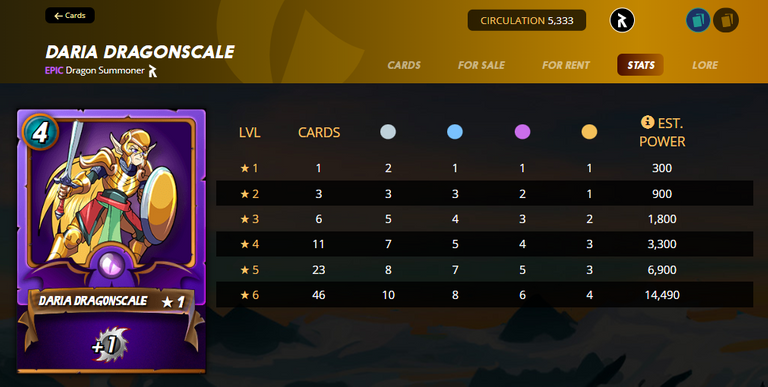 Like all other Epic summoners, a Level 5 Daria Dragonscale can be used in the Gold league. At this level, it can surprisingly summon rare monsters upto Level 7. This is a big leap not only because of improving some stats but also crucial for those monsters who unlock abilities. For example, at Level 7, Kelp Initiate learns Triage while Diemonshark learns Retaliate. When I witnessed this in battle, I thought the matchmaking had an error. Unfortunately, it is just in the design of the game. The Level limits per league are for summoners, not monsters.
The Game
Lost Magic
- Monsters with Magic attack may not be used in battle
Mana cap = 60
Splinters = Water, Earth, Life, Death, or Dragon

It was a high-mana battle that will not involve any magic dealers. I decided to use Quix The Devious to weigh on the speed and archery damage of my enemy. I was actually excited as I will get to use my high-mana monsters.
The Lineup
I chose Robo-Dragon Knight as my main tank because I think he is one of the best tanks in the current META. It has high health and shield. It also has Piercing and Return Fire. The rules for the battle only emphasize the strength of RDK as a main tank. I then chose Carnage Titan because he can absorb splash damage from the enemies and still be able to attack from the second position because of its Reach ability. I included Deep Lurker for the speed, damage, and poison. I then put Wave Brood at the back for diversion. I coupled it with my triage healer Angelic Mandarin. And because there is still space for the mana, I put it the ultimate archer Corneleus. Seeing this now, I thought I should have switched the positions of Angelic Mandarin and Corneleus for a more defensive lineup.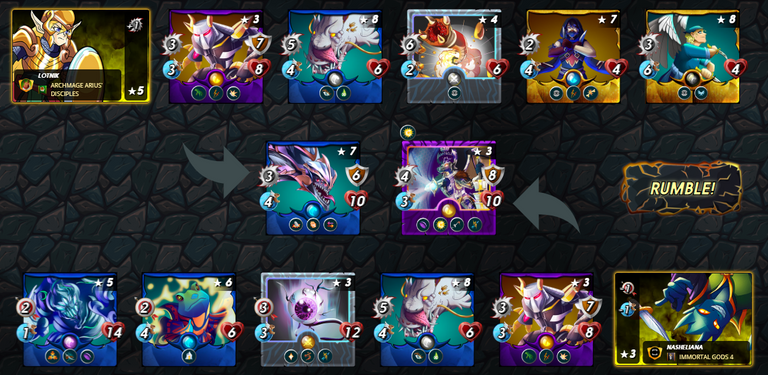 Click here to see the battle!
The Disappointment
Initially, I thought the battle was going according to my plan. I diverted damage away from my main tank and directed it to Wave Brood, which is then healed by Angelic Mandarin. However, what I did not expect was the Retaliate of Diemonshark, which is only available at Level 7. And because my enemy used a Level 5 epic summoner, he was able to use Retaliate. Because of that, whenever my tanks attack it, it was able to fire back the damage to them. That was my downfall.
The Outcome
I invite you to watch the battle using the link above, but in the interest of time, what basically happened was the Retaliate of Diemonshark. I was actually about to send this to the support team, but when I checked the stats of epic summoners, I found that it is allowed in the rules. While it saddens me to lose a battle, I am choosing to think that this is a learning moment for me. I am glad that I experienced it first hand. I can use this as an advantage next time, especially when the Epic summoners of Riftwatchers are released.
---
Are you ready to test your skills? You are welcome to sign up to
@Splinterlands
using my
referral code.
---
---