Why is playing Splinterlands fun?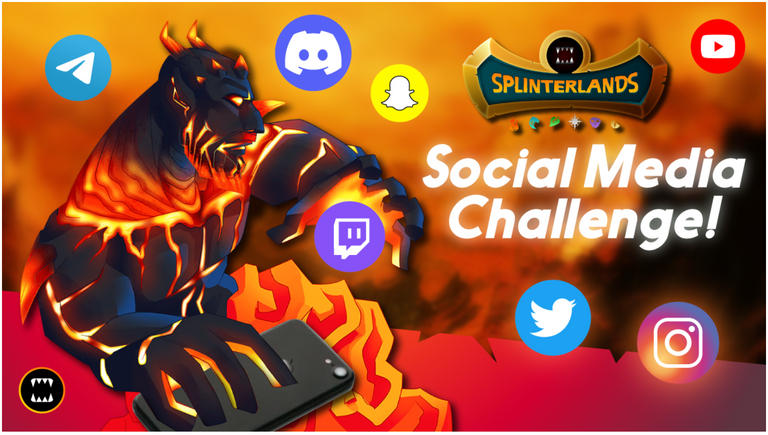 Greetings to all the members of the Hive Blockchain community, most especially those who enjoy playing Splinterlands. I would like to expound on one of the reasons I love playing this game!
---
Why play the game?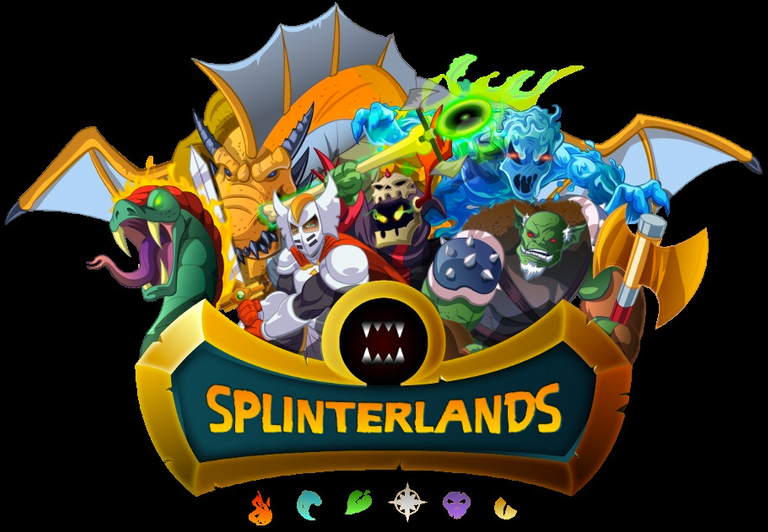 One of the reasons why I like Splinterlands is that even though my cards are out-leveled by my opponents, I can still sometimes and somehow manage to get a win. It might be because of the random number generator (RNG) or that the opponent made the wrong choice of cards, but regardless, the win still feels sooo good! I want to share three battles wherein I was fortunate to get upset victories.
First battle: My level 2 Conqueror Jacek vs level 3

Explosive Weaponry - All monsters get the Blast Ability which does additional damage (half of main damage rounded up) to Monsters adjacent to the target Monster.
Holy Protection - All monsters get the Divine Shield ability. The first time the Monster takes damage from a monster it is ignored.
Mana cap = 42
Splinters = Fire, Life, Death, or Dragon

In this battle, I knew I had to use Conqueror Jacek. My problem was, I only have him at level 2. And what was worse, my opponent's past games involved a level 3 Jacek. I did not have a good feeling about this. Nonetheless, I just picked my archers that will boost my speed (Supply Runner and Countess Sinash), my two archers with Close Range ability (Molten Ash Golem and Lava Launcher), and two other monsters that would be afforded with my remaining 7 mana (I chose Antoid Platoon as my tank and Lava Spider as a sniper). When the cards were revealed, I was not thrilled to see Venator Kinjo (which will contain the splash damage and slow my monsters down), a quick combo of Blood Maker and Tenyii Striker, and a Lava Launcher (stunner). I thought I would lose but I guess the RNG went to my favor. My monsters did a quick work of my opponent's Blood Maker and Tenyii Striker. I thought I was also lucky that some of my opponent's Grum's attacks missed. Despite the speed buff, Grum's speed still lags other monsters. Lastly, the game would have been tighter had my opponent used a level 3 Doctor Blight because it will have higher health towards the latter part of the game.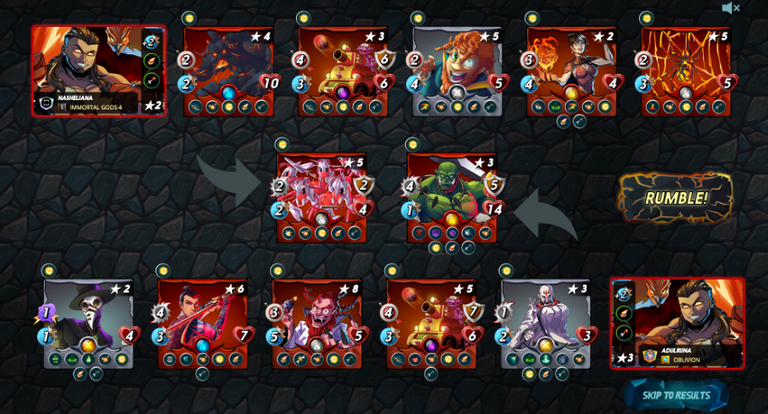 Click here to see the battle!
---
Second battle: My Gold league Earth mages vs mostly Diamond league monsters
Aim True - Attacks won't miss.
Reverse Speed - Slow monsters attack first.
Mana cap = 21
Splinters = Fire, Earth, Life, Death, or Dragon

The next two battles are from the Splinterlands Diamond tournament. To note, I only carry Gold league cards. But because I want to challenge myself, I join these Diamond tournaments. Lol.
In this particular battle, I initially thought that my opponent will pick the Earth mages because they are mostly slow. When the cards were revealed, I could not understand why he went with his lineup. While he was able to silence me with his Corpse Fiend, I thought most of his monsters have high speed except Doctor Blight. My opponent's double protection was useless as my main damage is magic. But I am also lucky that my Doctor Blight applied poison and affliction to my opponent's Gloridax Guardian but my opponent's Doctor Blight only applied affliction to my Failed Summoner. The rest was a breeze as my monsters were first to hit. My opponent should have anticipated my move better.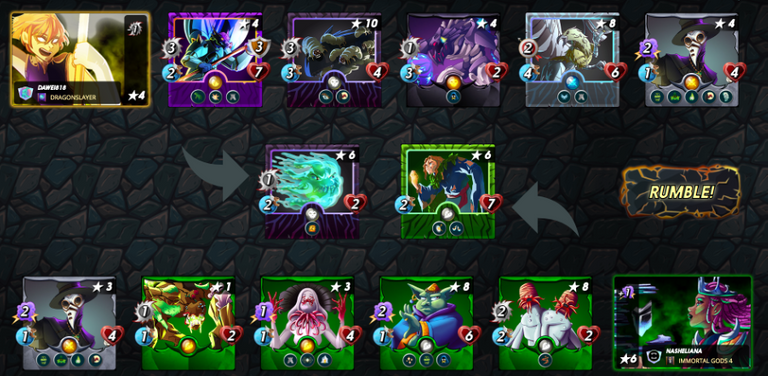 Click here to see the battle!
---
Third battle: My piercing level 3 Magnor vs a Diamond league Kelya lineup
Armored Up - Monsters get +2 added to their armor stat.
Mana cap = 16
Splinters = Fire or Water

This was a close match! I highly suggest you to watch it. My Magnor was enraged and was able to take care of my opponent's monsters only up to Spirit Hoarder. I got nervous when my opponent's Deeplurker successfully applied poison to my Magnor, and my Magnor failed to kill it, leaving 2 health. In the end, I needed my Scorched Fiend to land two blows. Whew! That was exhilarating! This is why I love this game!!!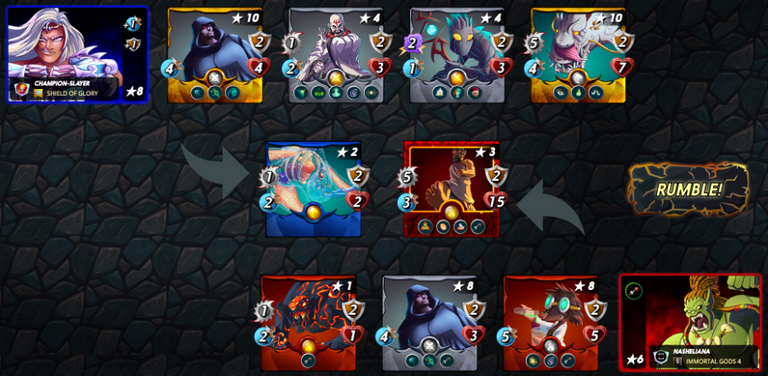 Click here to see the battle!
---
Conclusion
11 out of 10
While it is definitely a plus to have high leveled cards, it does not automatically translate to a victory. The game of Splinterlands allows the player's skills and the game's luck factor (RNG) to make the game very exciting! For those who are already playing, I would like to hear and see the games that you were able to pull an upset. For those who have yet to start playing, I invite you to experience the thrill and surprises that this game brings!
---
Are you ready to test your skills? You are welcome to sign up to
@Splinterlands
using my
referral code.
---
---
Special thanks to @rqr4 for the dividers, and splinterlandswiki for the information on the rule sets.
---
---