Nata's Adventures in Splinterlands - CHROMATIC DRAGON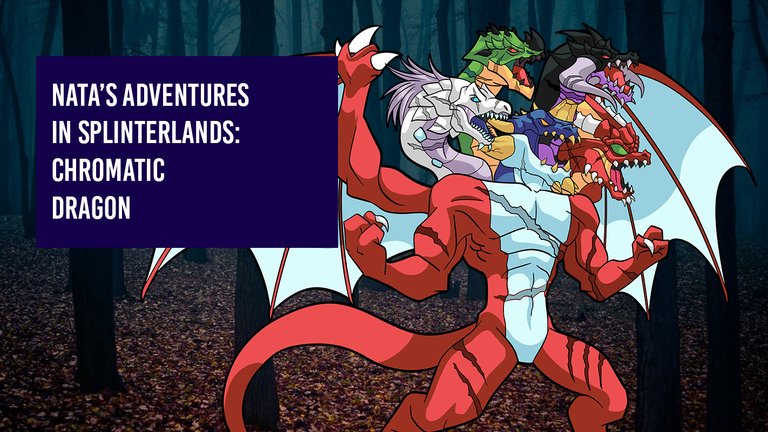 Hello friends, it so happens that there is very little time to play and blog, but yesterday I received a pleasant surprise from my guild PIZZA 2 The Deep Dish for contributions to the construction - CHROMATIC DRAGON, the legendary Dragon Elemental card!
The card has impressive attack, speed, and life parameters, an equally nice 4500 to deck strength, and on top of that the ability to increase parameters when receiving damage.
Of course, I decided to take advantage of this pleasant surprise and spent a lot of battles with this card, which performed well in the first position and in battles with Earthquake rule.
In this battle I used this card with Water and powerful cards - Flying Squid, Djinn Oshannus, Nerissa Tridawn, Wave Brood. And it worked just fine, finishing off the enemy cards and increasing its speed and attack.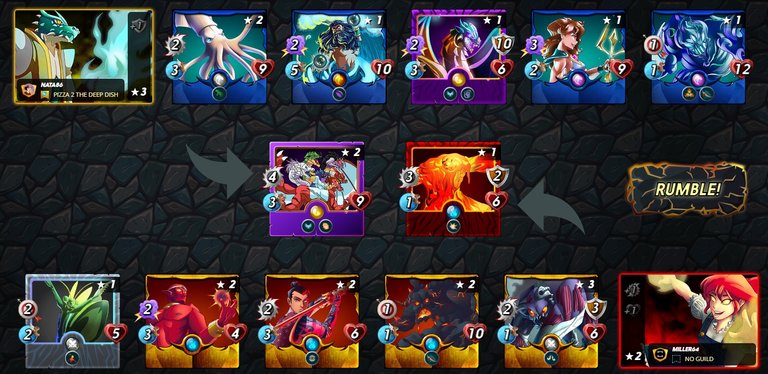 The next battle I used it with Death Elemental cards - The Gorlodon, Phantom Soldier, Octopider, and a neutral Sand Worm, and it turned out pretty interesting. Chromatic Dragon dropped out pretty quickly (because my opponent had a lot of Gold ranged attack cards), but it dealt a lot of damage to a strong and powerful Unicorn Mustang, making my mage and archer's task a lot easier.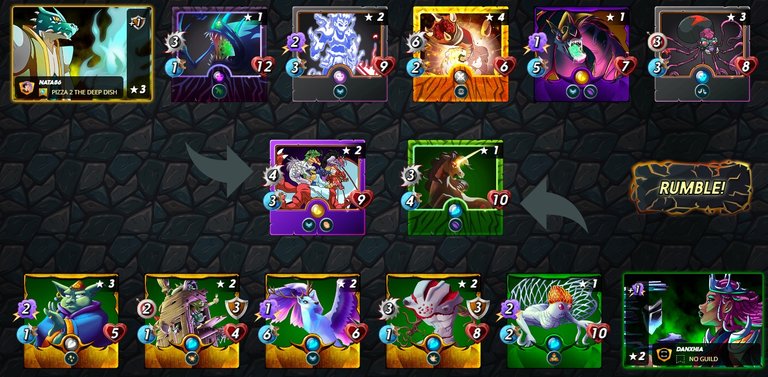 In my opinion - a good fight, even though the "tank" did not manage to reveal all his talents.
Was happy to share this experience and will continue to use this coolest card today!

PIZZA 2 The Deep Dish
Experimental Toppings Acceptable



---
---