Splinterlands Brawl Report 16.10.21

Hello friends, I'm still actively participating in Guild Brawl for PIZZA 1 The Stuffed Crust and this week just a minute before the start of battles I went to a free fray with untamed cards. Since I have enough of them, I decided to try my hand, and there was no one who wanted to go to that round.
I really wanted to try new gladiators, but the algorithm gave me battles with little mana, so I had to be as creative as possible, and as a result I won only two battles. So this post can safely be called - don't repeat my mistakes.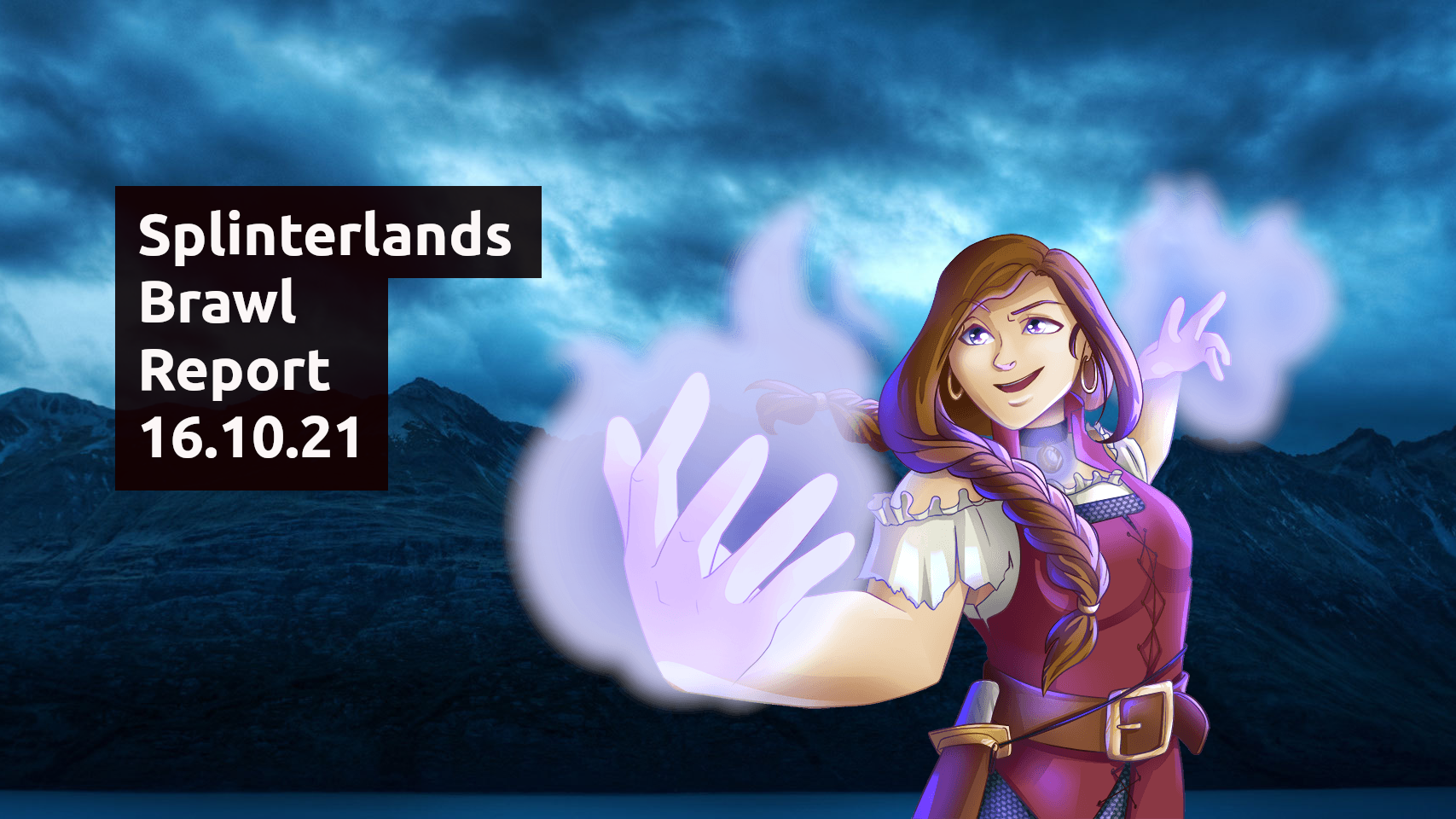 I won the first battle thanks to the Living Lava stand, but Orella Abadon died on the first turn :(
watch it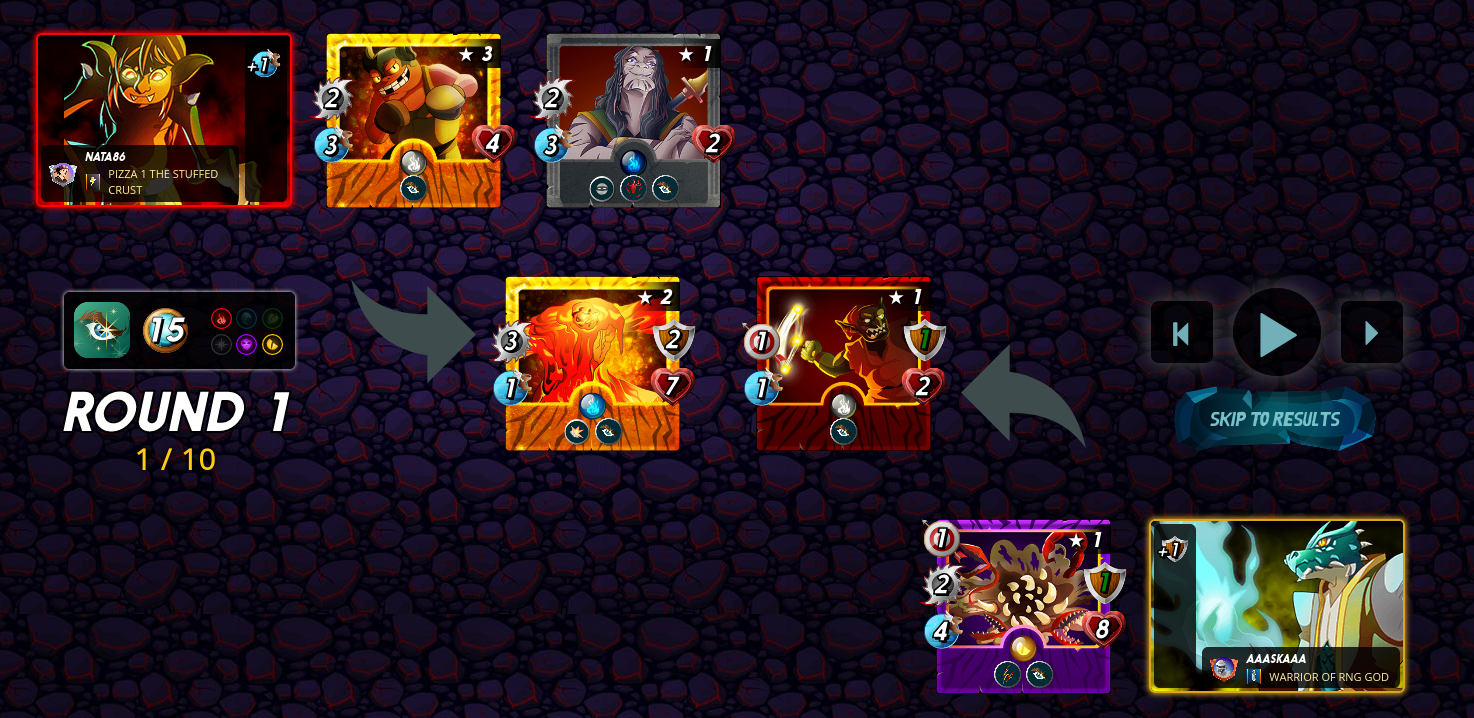 In the second fight the same thing happened - Orella Abadon died on the first turn and the enemy Magma Troll made a real mayhem :)
watch it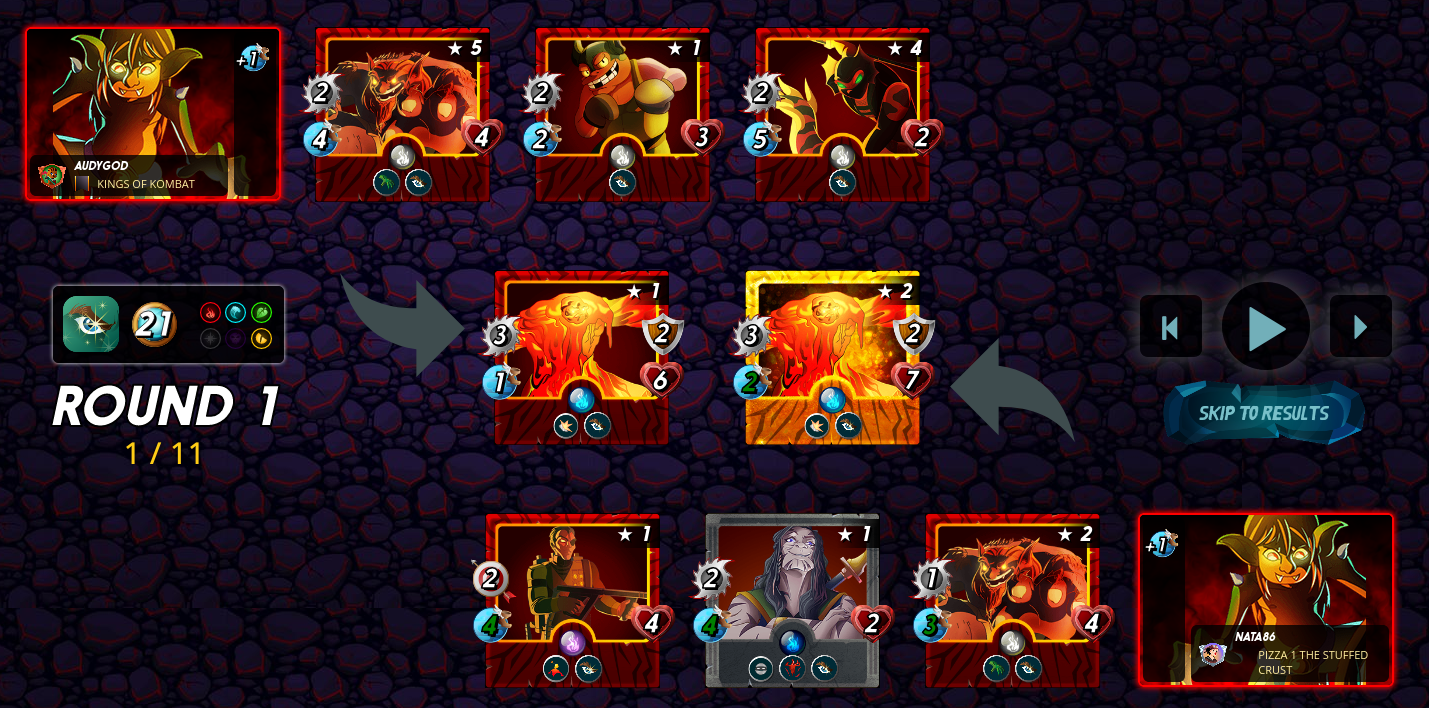 In the third one I decided to use my favorite Captain Katie, but against the Scarred Llama Mage she could not resist
watch it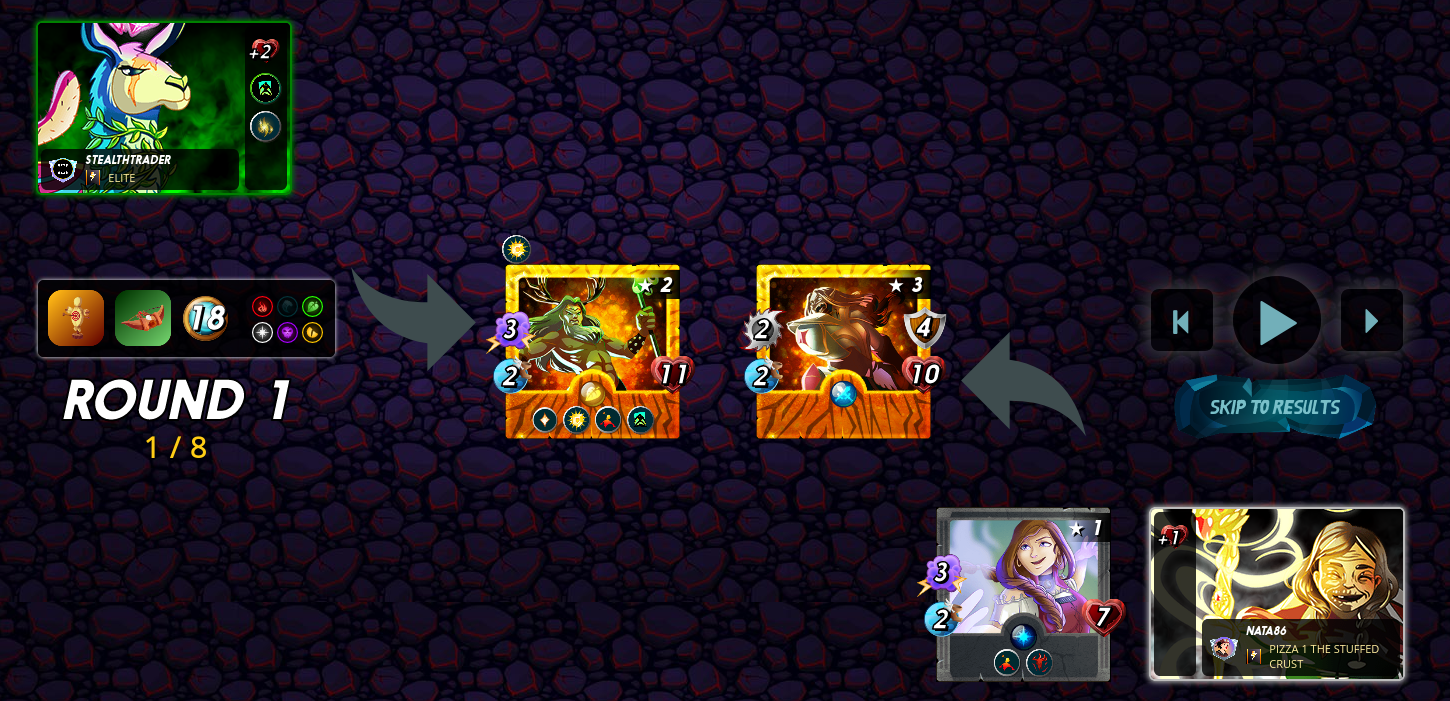 The second victory was brought to me by Chimney Wallstop. His bloodlust ability pumped his parameters perfectly, and his opponent's cards flew out one by one. A very strong fighter and a great addition to a Fire elemental deck.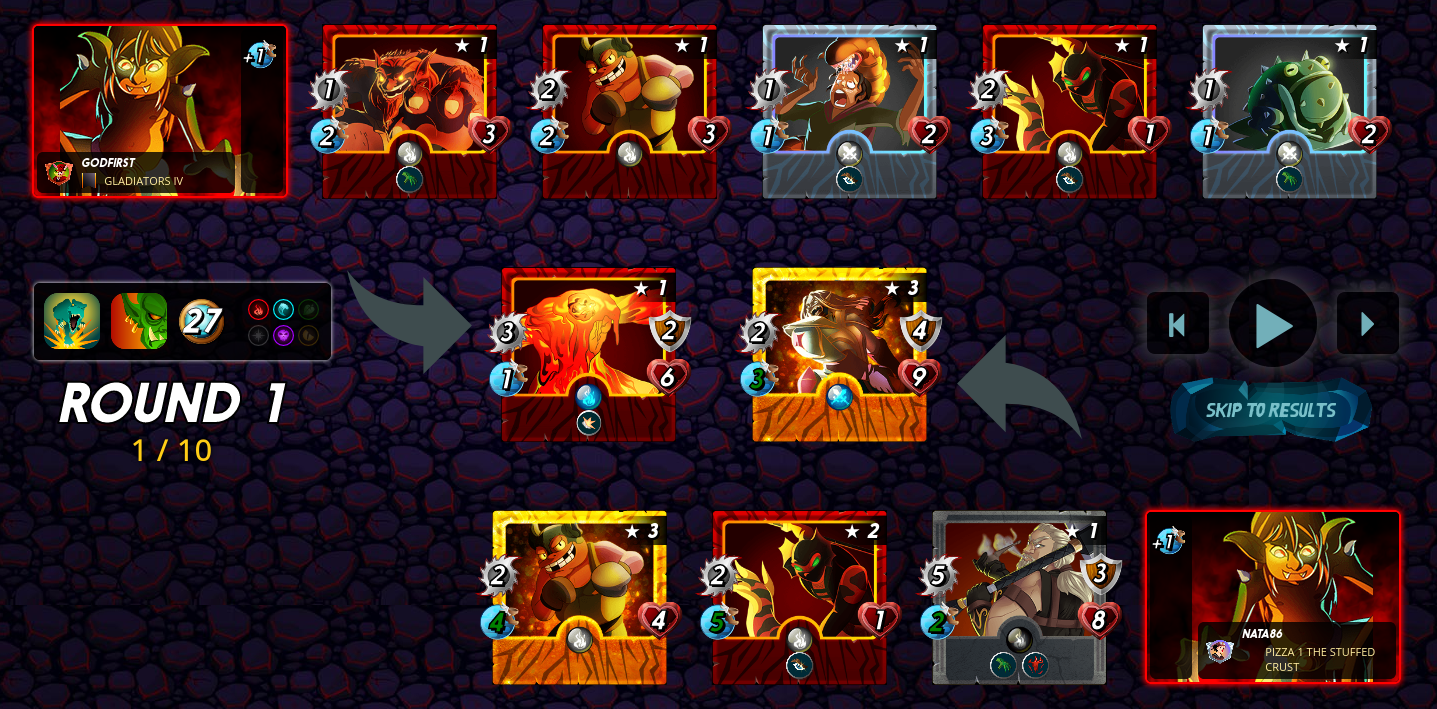 Gladivators are cool, of course, but they do not always help to win :)

In the end I got 1800 Merits and bought another Gladius Pack with the legendary Flagulon Reine!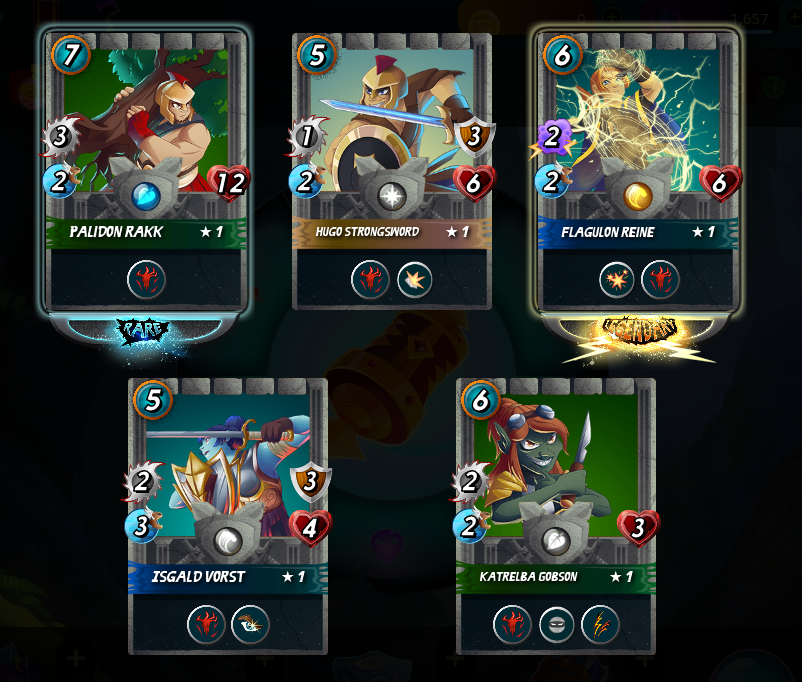 I'm looking forward to the next round and the opportunity to use this wonderful card.

Join us, we always have pizza!
---
---