Sharing My Battle and Today completed quest in splinterlands game (Death Quest)
Splinterlands game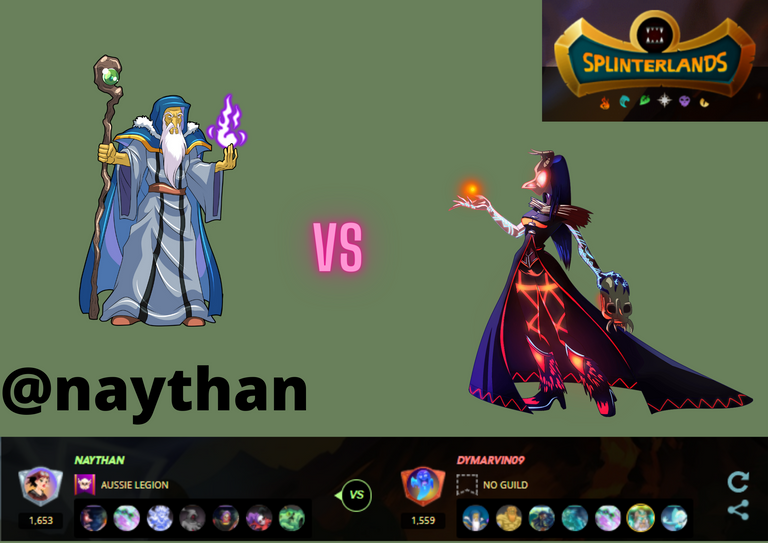 There is nothing wrong with splinterlands game being one of the best games on the hive blockchain.
I am a splinterlands blockchain game player.
In the splinterlands game you win prizes by playing daily quest battles daily.
Today I finished QUEST in Splinterlands.
Today's battle quest is a Death quest.
Today I played 8 matches to finish the quest battle.
For Quest battle, it is normal for me to play eight or seven games a day.
At the end of today's quest battle, I received two cards as a reward.
What I got today is not bad.
I received one Rare card and one Common card.
These are the TWILIGHT BASILISK RARE Dragon Monster card and the PELACOR BANDIT COMMON Water Monster card.
I receive the PELACOR BANDIT COMMON Water Monster card almost daily as a reward after the quest battle.
It would be great if you could get a Gold card instead of a common card.
Now I'm playing the battle battle every day, waiting for the cards I want.
Good luck to all splinterlands players.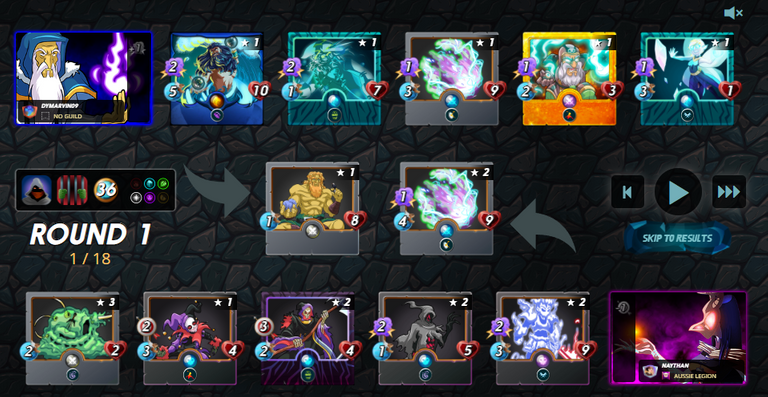 I would like to share one of today's games.
The Death splinter uses the CONTESSA L'AMENT summoner to attack.
Possion (1) PRISMATIC ENERGY,
Possion (2) PHANTOM SOLDIER,
Possion (3) BOOGEYMAN,
Possion (4) GRIM REAPER,
Possion (5) TWISTED JESTER,
Possion (6) CREEPING OOZE was used in sequence.
They fought until Round 5 and finally won.

If there are any good ways, please share
Here are the quest rewards for today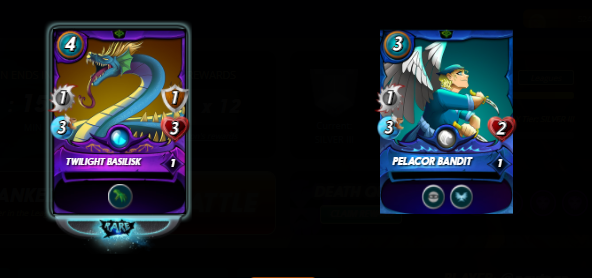 1 card - TWILIGHT BASILISK RARE Dragon Monster
1 card - PELACOR BANDIT COMMON Water Monster

Thank you very much @splinterlands for your daily quest and season end rewards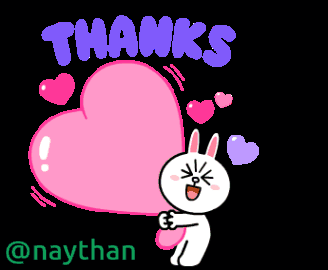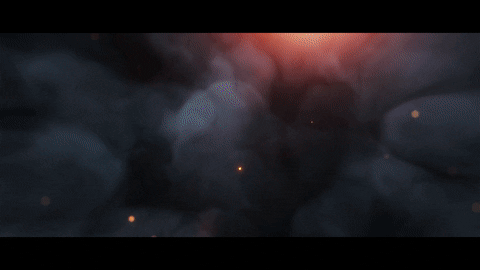 Burmese Language


splinterlands game ဟာ Hive blockchain ပေါ်မှာ ရှိတဲ့ အကောင်းဆုံးဂိမ်းတစ်ခုဆိုရင် မမှားပါဘူး။
ကျွန်တော်က splinterlands blockchain game player တစ်ယောက်ပါ။
splinterlands game မှာနေ့စဉ် quest battle ကစားပြီး ဆုတွေရတယ်။
ယနေ့ ကျွန်တော် Splinterlands ဂိမ်းတွင် QUEST ပြီးစီးခဲ့သည်။
ဒီနေ့ကစားရတဲ့ battle quest ကတော့ Death quest ပဲဖြစ်ပါတယ်။
ဒီနေ့လဲ quest battle ပြီးဖို့အတွက် ၈ ပွဲ ကစားခဲ့ရပါတယ်။
Quest battle အတွက် တစ်နေ့ကို ၈ ပွဲ သို့မဟုတ် ၇ ပွဲ လောက် ကစားရတာဟာ ကျွန်တော် အတွက်တော့ ပုံမှန်ပါပဲ။
ဒီနေ့ quest battle ပြီးတဲ့အချိန်မှာတော့ reward အနေနဲ့ ကဒ်နှစ်ကဒ် ရရှိခဲ့ပါတယ်။
ဒီနေ့ ရရှိတာလေးကတော့ မဆိုးပါဘူး။
Rare card တစ်ကဒ် နှင့် Common card တစ်ကဒ်ရရှိခဲ့ပါတယ်။
၎င်းတို့ကတော့ TWILIGHT BASILISK RARE Dragon Monster card and PELACOR BANDIT COMMON Water Monster card တို့ပဲဖြစ်ပါတယ်။
PELACOR BANDIT COMMON Water Monster card ကိုတော့ quest battle ပြီးချိန် reward အနေနဲ့ ကျွန်တော် နေ့တိုင်းလိုလို ရရှိနေပါတယ်။
Common card မဟုတ်ပဲနဲ့ Gold card သာရရှိခဲ့မယ်ဆိုရင် တော်တော်လေး ကောင်းမှာပါ။
အခုတော့ လိုချင်တဲ့ ကဒ်လေးတွေကို စောင့်ရင်း နေ့စဉ် ကျွန်တော် quest battle ကို ကစားနေပါတယ်။
အားလုံးသော splinterlands ကစားသမားတွေ ကံကောင်းနိုင်ကြပါစေ။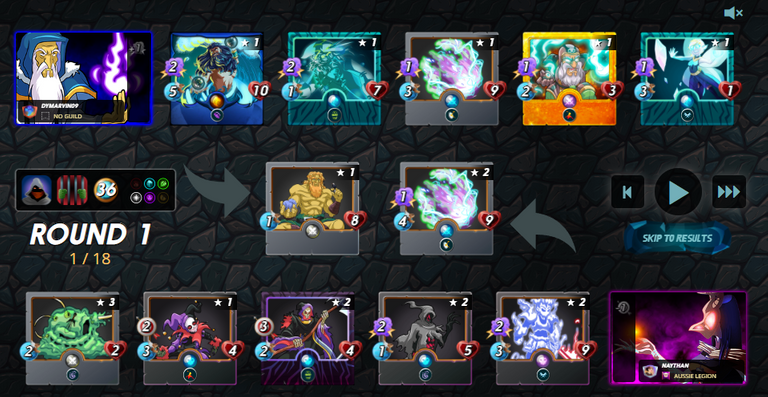 ဒီနေ့ကစားတဲ့ ပွဲတွေထဲက ပွဲတစ်ပွဲကို မျှဝေပေးချင်ပါတယ်။
Death splinter မှ CONTESSA L'AMENT summoner ကို အသုံးပြုပြီး တိုက်ခိုက်ခဲ့တာပါ။
Possion (1) PRISMATIC ENERGY,
Possion (2) PHANTOM SOLDIER,
Possion (3) BOOGEYMAN,
Possion (4) GRIM REAPER,
Possion (5) TWISTED JESTER,
Possion (6) CREEPING OOZE တို့ကို အစဉ်လိုက် အသုံးပြုခဲ့ပါတယ်။
Round 5 အထိ တိုက်ခိုက်ခဲ့ရပြီး နောက်ဆုံးမှာ အနိုင်ရရှိခဲ့ပါတယ်။

နည်းလမ်းကောင်းတွေရှိရင်ကျေးဇူးပြုပြီးဝေမျှပေးပါ
ဒါကတော့ ဒီနေ့ ရခဲ့တဲ့ quest rewards ပါ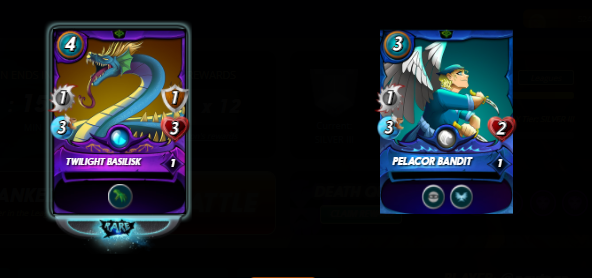 1 card - TWILIGHT BASILISK RARE Dragon Monster
1 card - PELACOR BANDIT COMMON Water Monster

Thank you very much @splinterlands for your daily quest and season end rewards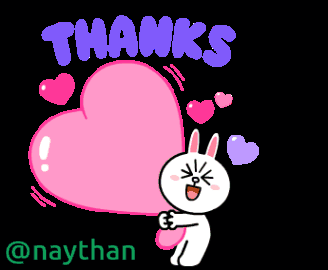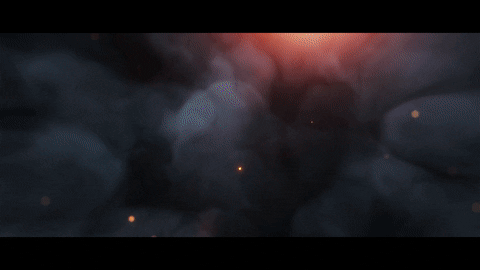 ---
---