Splinterlands art contest, week 160 - Lyanna Natura!!!


Hello Splinterfriends 😁!
🌟🌟🌟🌟🌟🌟🌟🌟🌟🌟
I'm
@nefertiti-br
on splinterlands, you can call me Nefy if you like 😜. This is my first post on splintertalk and my entry on splinterlands art contest, week 160. Lyanna Natura summoning Earth Elemental, Goblin Sorcerer, Goblin Thief, and Unicorn Mustang😎.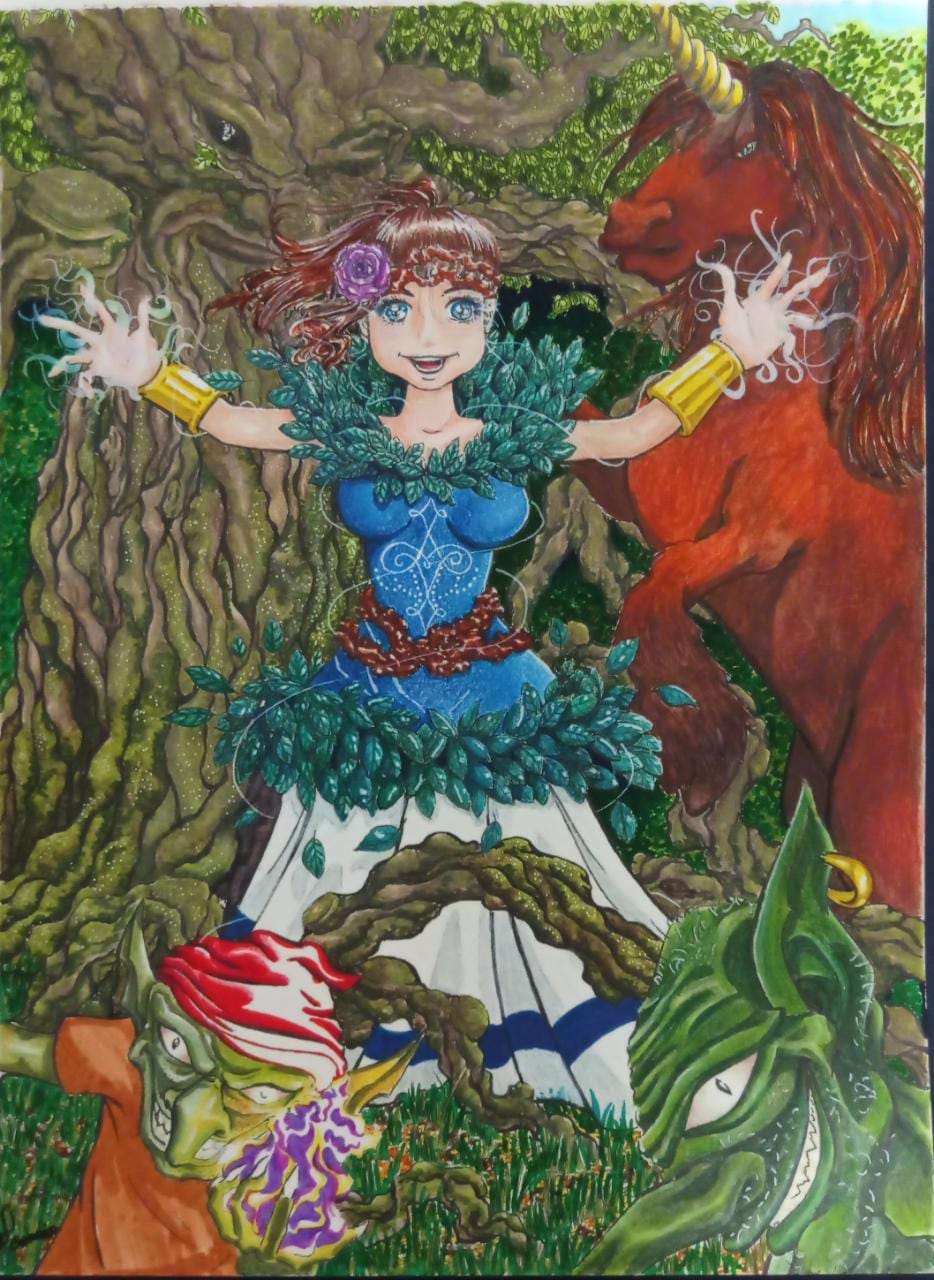 🤩 🥳 Tadaaaaaaaaaaa 🥳 🤩

I decided to change some of the original colors for contrast improvement. The mustang, I know, he is green, and that is the problem! EVERYTHING is green 😱 and the contrast started to be a difficult task considering green plus green and, guess what? MORE GREEN 🙄! So, I decided to do a homage to my country, Brazil. We have a tree 🌳 here that we call "Pau Brasil" it's something like Brazilwood in English, and this plant has a wood with a beautiful and strong pigment red that mixes with brown from the tree bark. Added to that, I saw some pictures of mustang horses for a reference to my draw and there were some of them with similar color, so I decided to invest in this brown mixed with orange that gave me this color that I appreciate a lot. I'm sorry if you like the Mustang Unicorn green, but I was sick of so much green, and I needed to change something.
Another thing that I modified was the clothes of the sorcerer gobbling, I put a T-shirt on him 🤣. Why? I have absolutely no idea 😅, but I liked so leave this way, and the thief gobbling lost his hat 🤠. It happens! It's part of life! One of my big challenges was the Earth Elemental, I spend three days only on its trunk 😩! First, I paint with gray, and then with green, and with brown, and sand, and another layer with green markers, and the ballpoint pen for light details 😵!

Well, that's it, I hope you like it, and below you can see the steps of the process.
See you later 😉!
Materials.
For drawing I used 🖊🖋:
✔mechanical pencil,
✔two different erasers one for details and the other for the big stuff.
✔Needle Tip graphic Pen set.
✔White ballpoint pen from Mitsubishi
For painting 🎨 🖌:
✔watercolor pencils from Faber Castell
✔Double-ended watercolor brush pens from Staedler
✔Skin tones watercolor artistic markers from Cis
✔Brush
The paper was this one for watercolor paintings.


First things first! The concept, trying to understand where each one will be.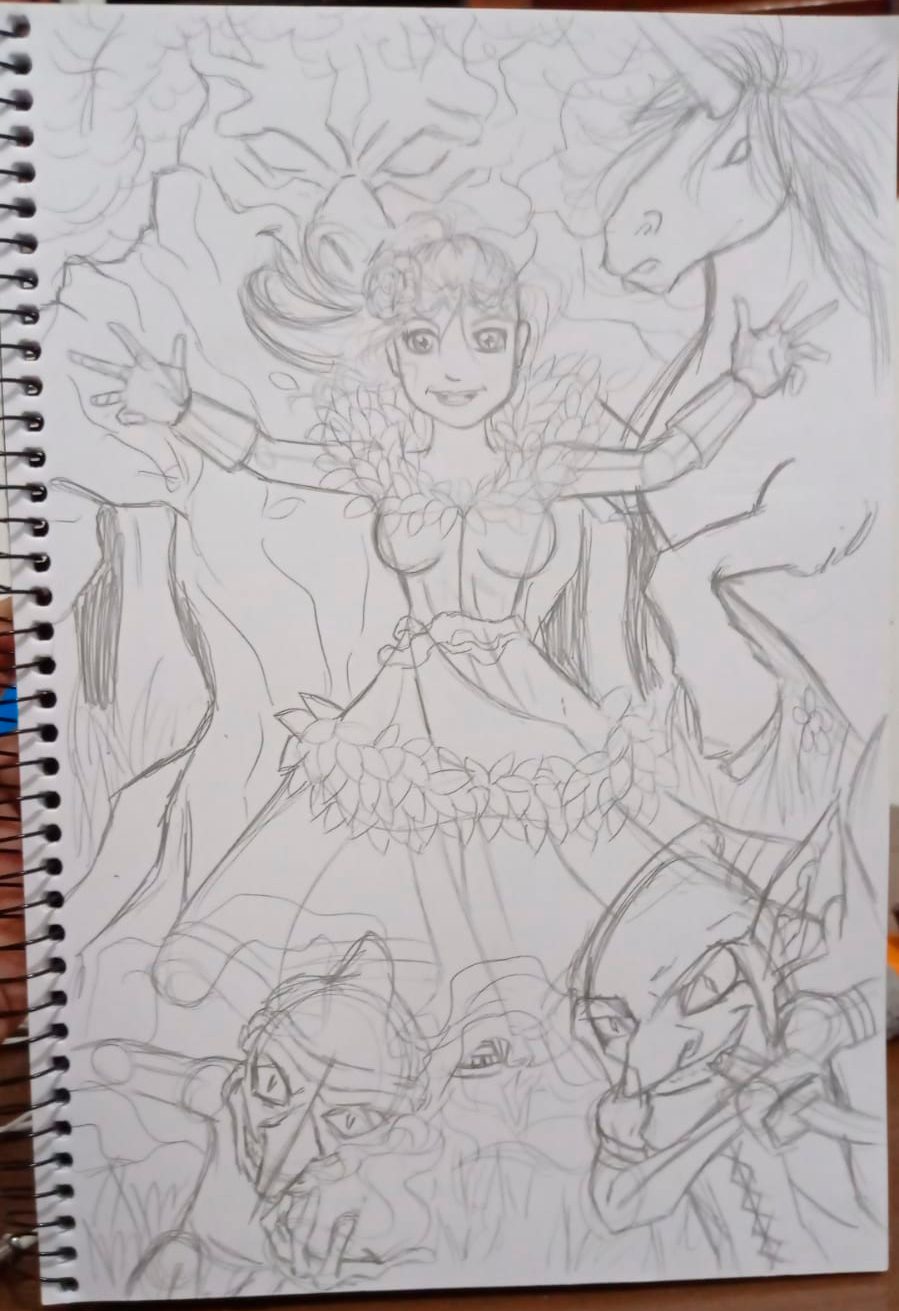 Starting the ink pen work.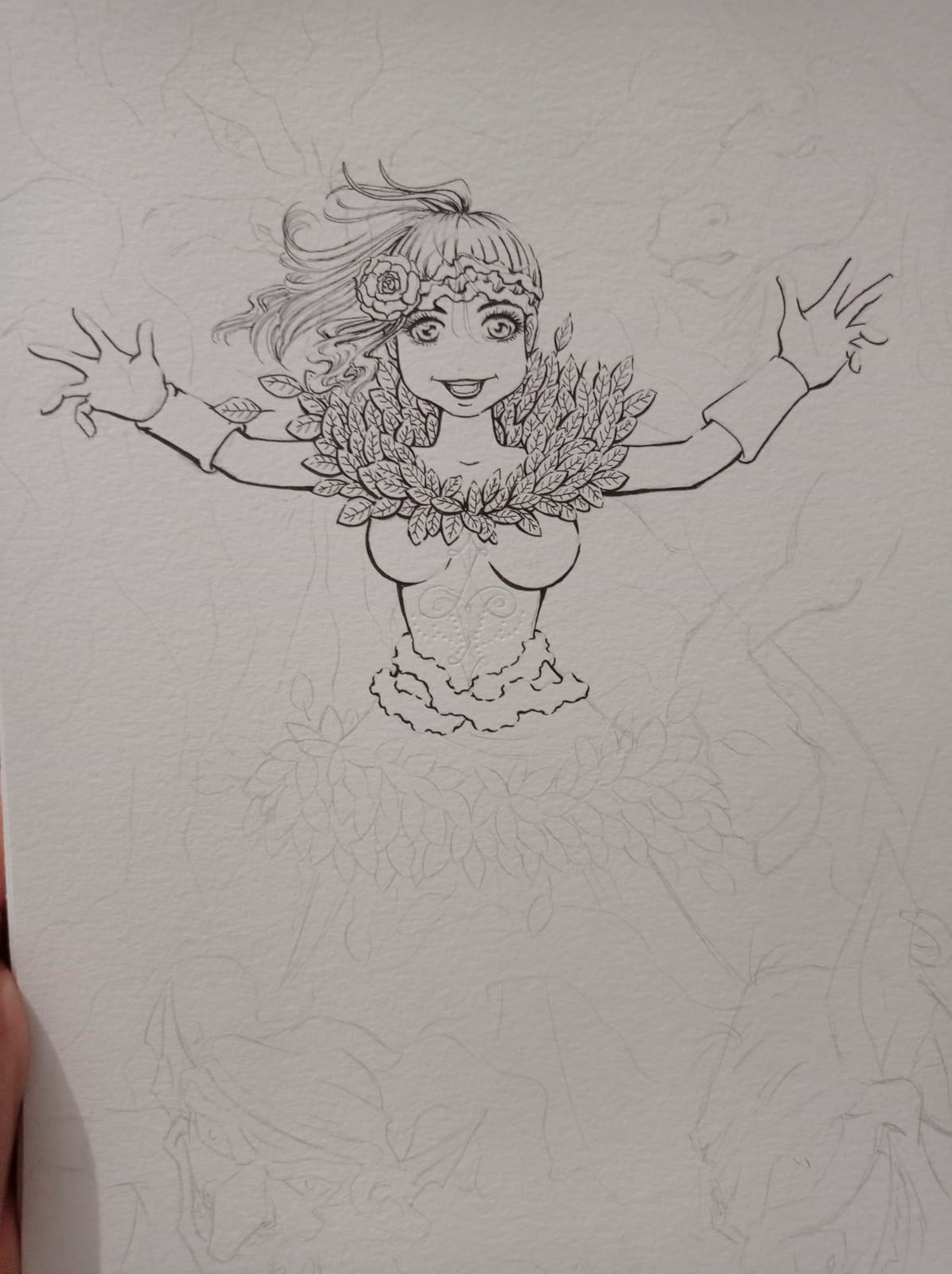 Finishing the ink pen part.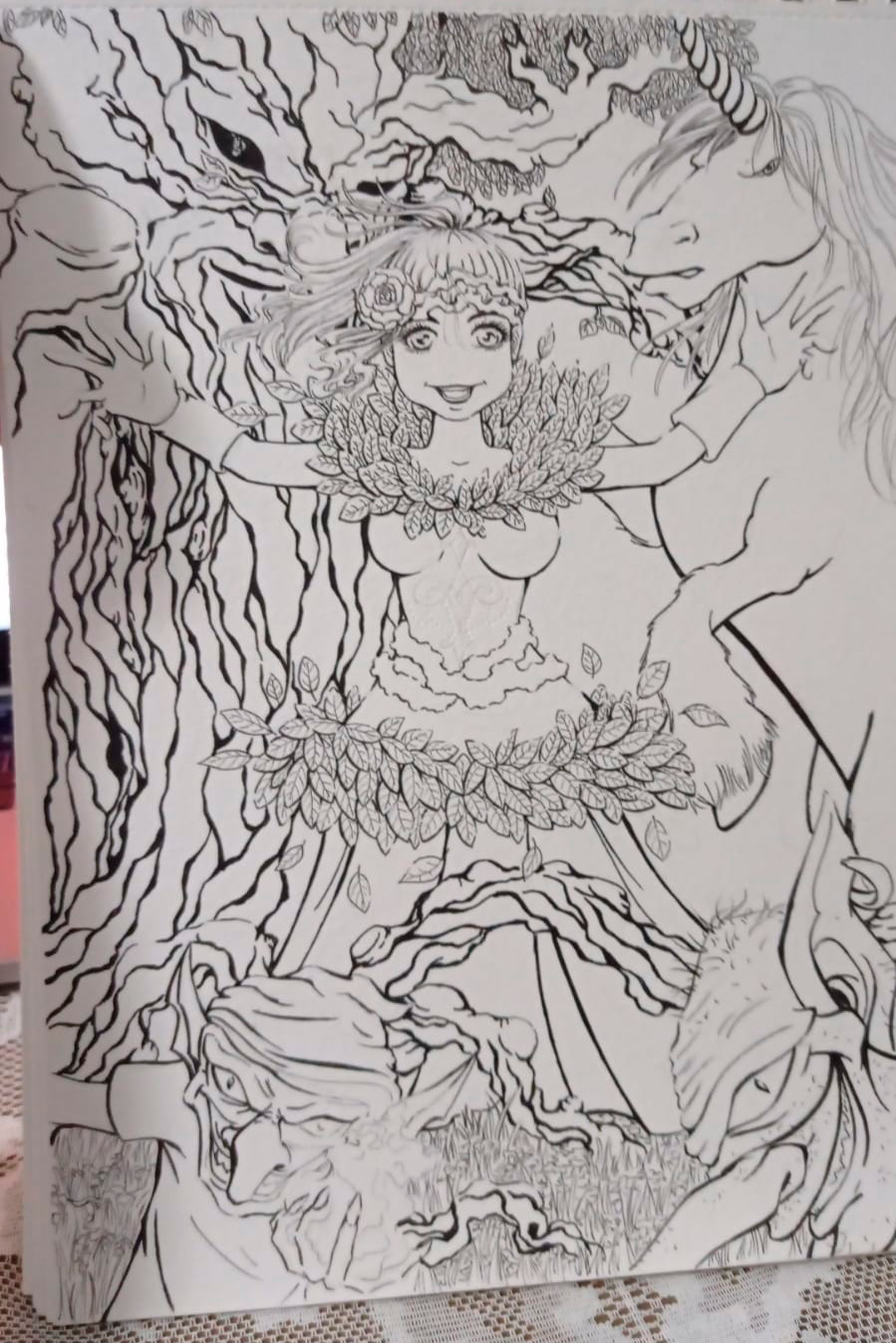 Now starting the colors, here I use watercolor pencils doing a lot of layers to get this blend and texture.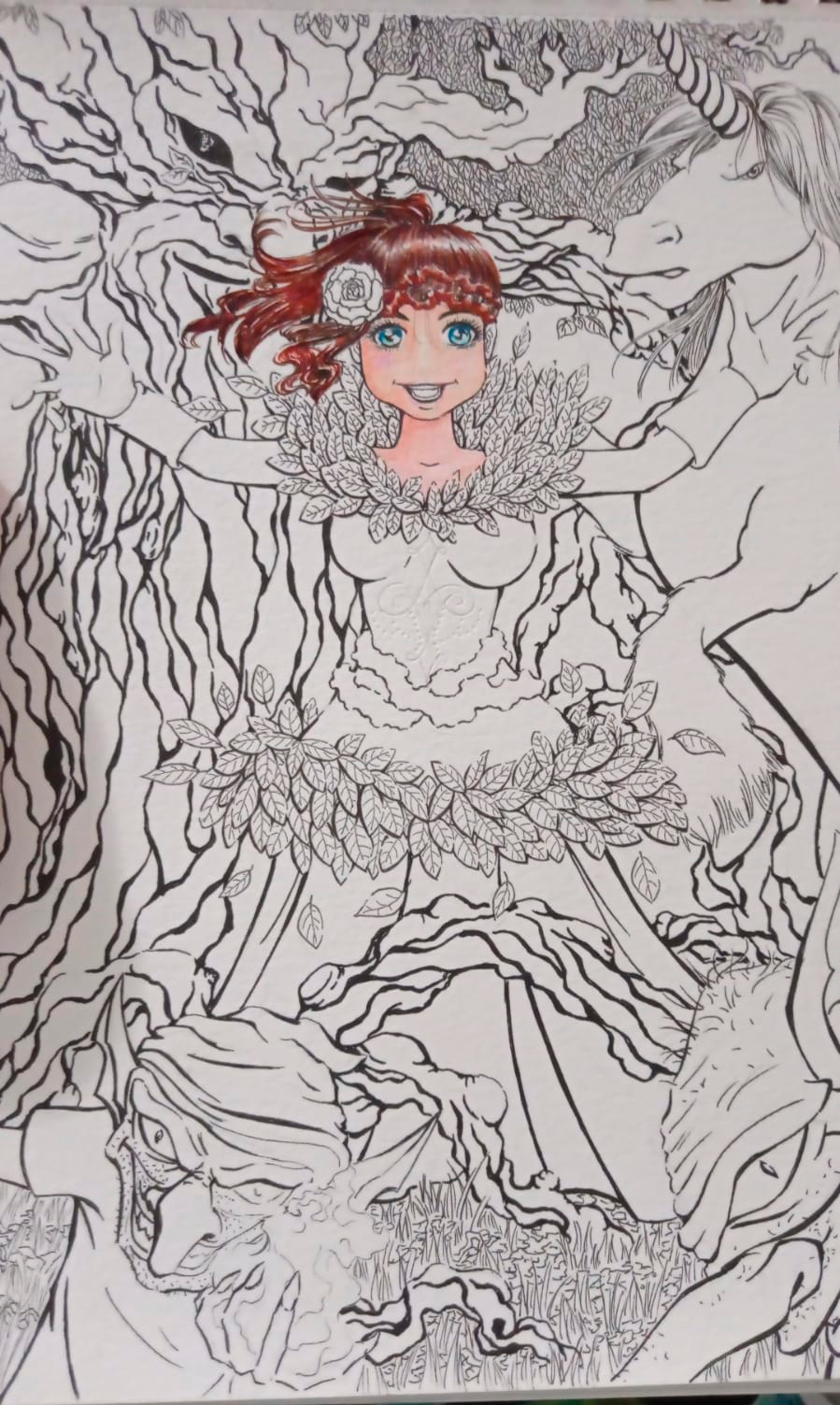 For the leaves in Earth Elemental, I use watercolor markers instead of watercolor pencils.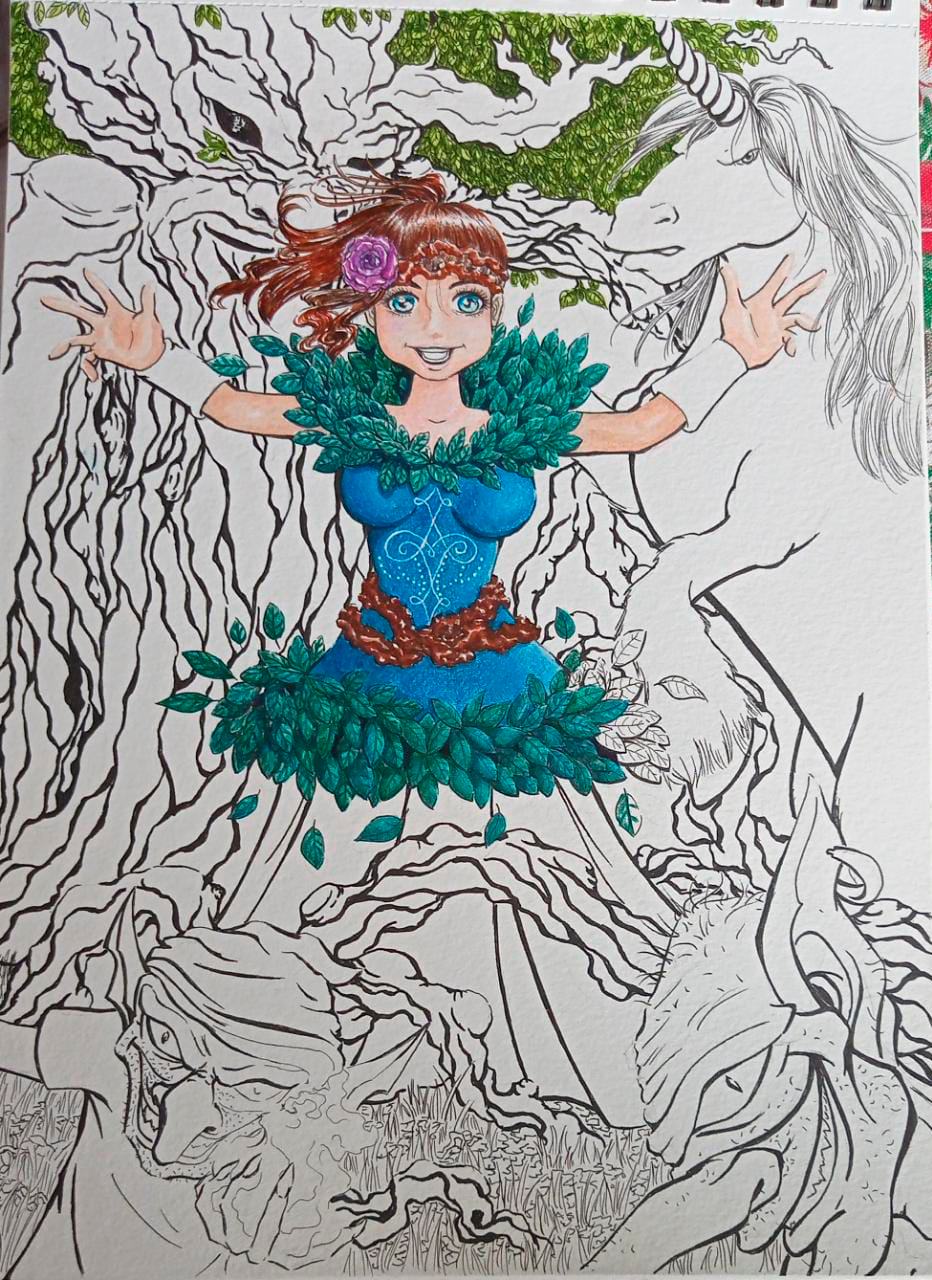 And here are the goblins, the shadows I use a grey watercolor marker.

The Earth Elemental is now showing up! Here I used first a layer with gray watercolor pencil and after that some green and brown.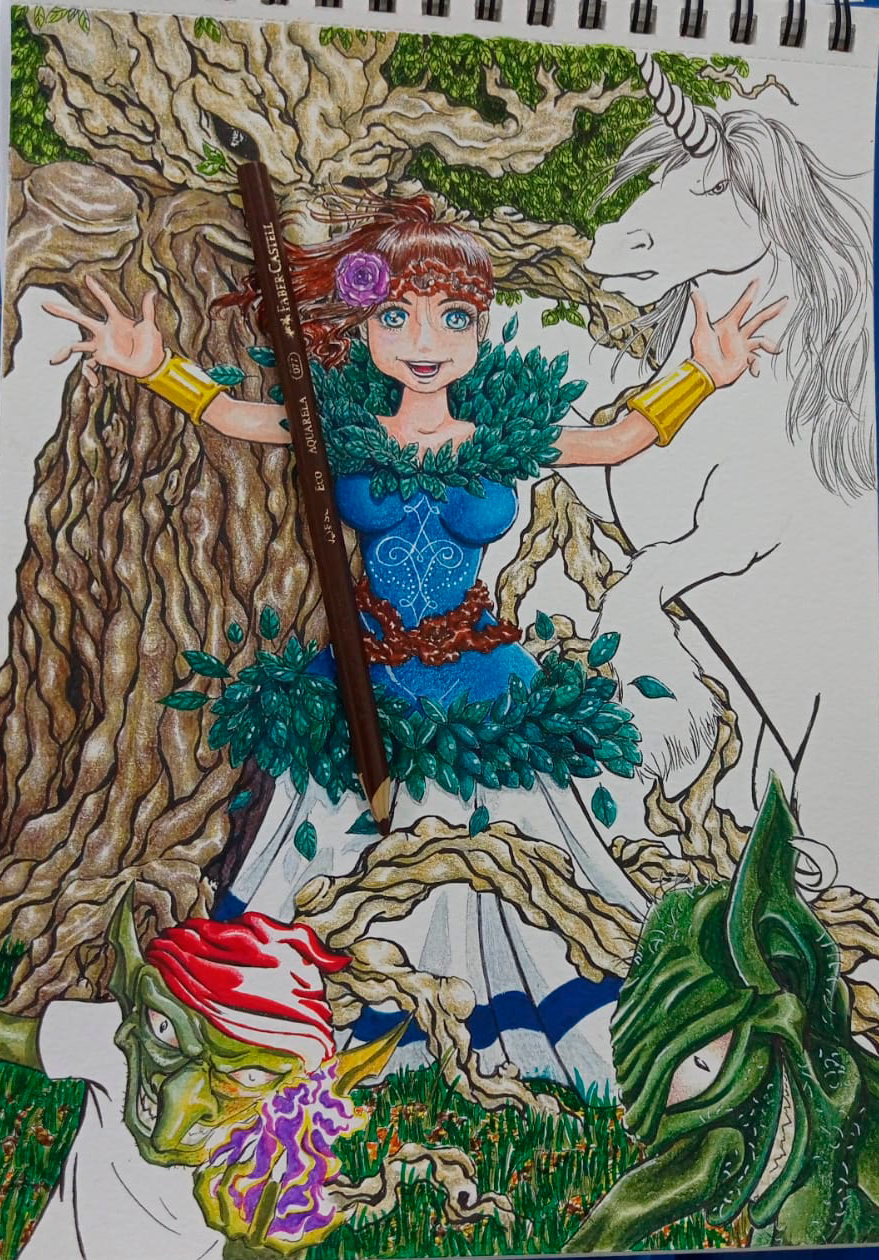 Is that a unicorn?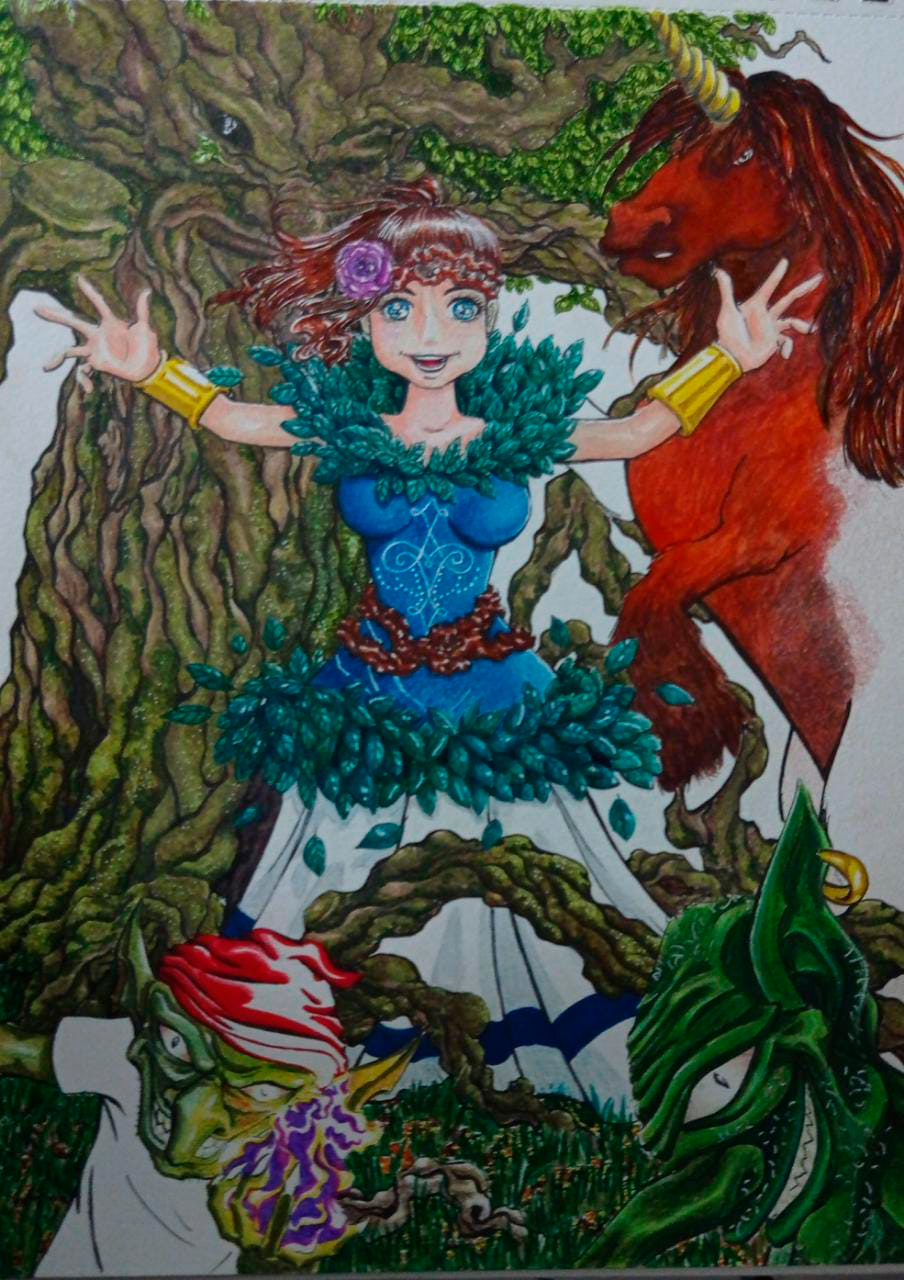 And the final step, I used green watercolor markers to do the moss effect in Earth Elemental, and a white ballpoint pen for the light effects. I used some Sand watercolor pencils to give more light to Earth Elemental bole. To blend the mustang colors, I used some water with a brush and a grey marker for shadows.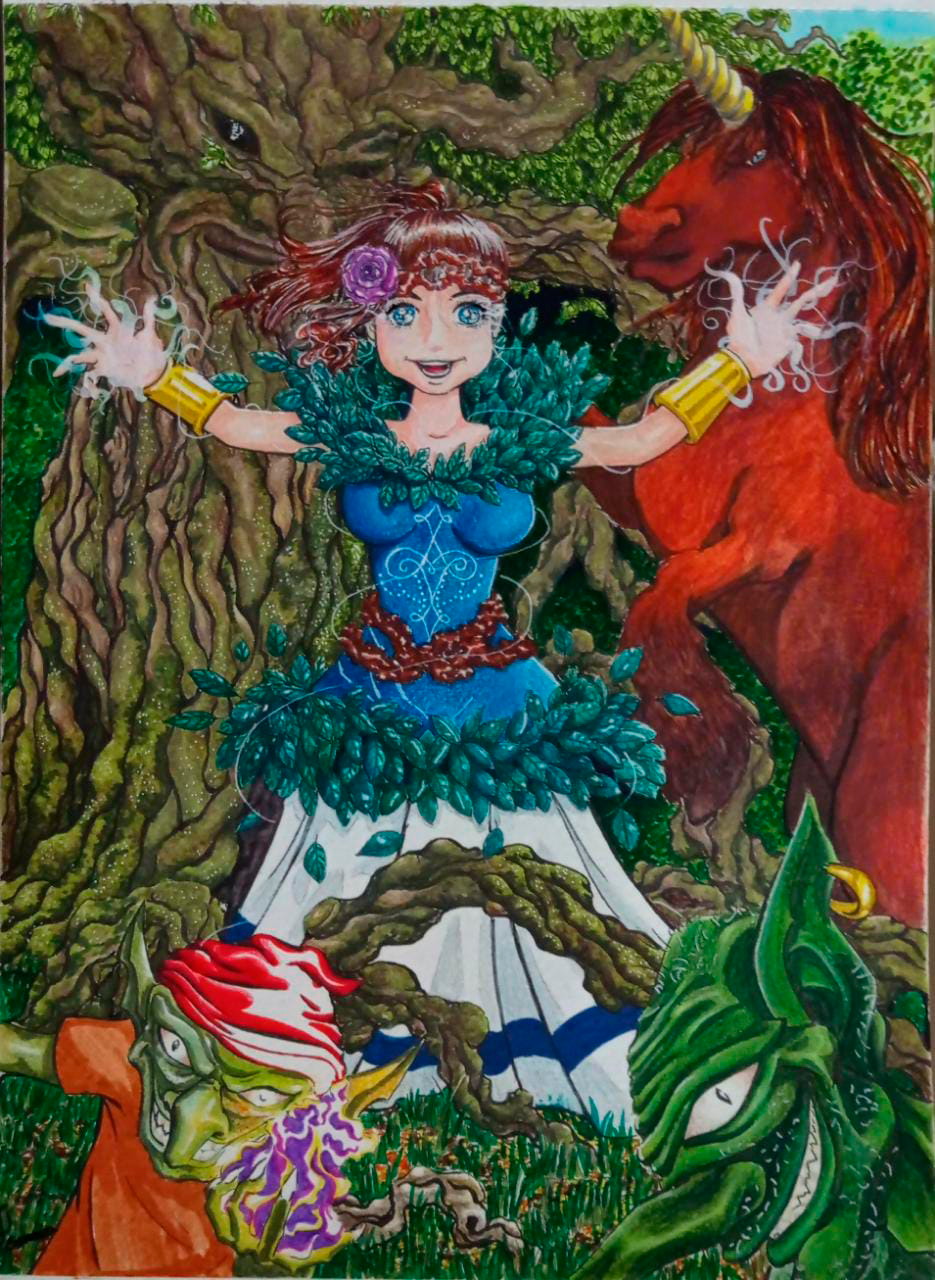 And this is the end.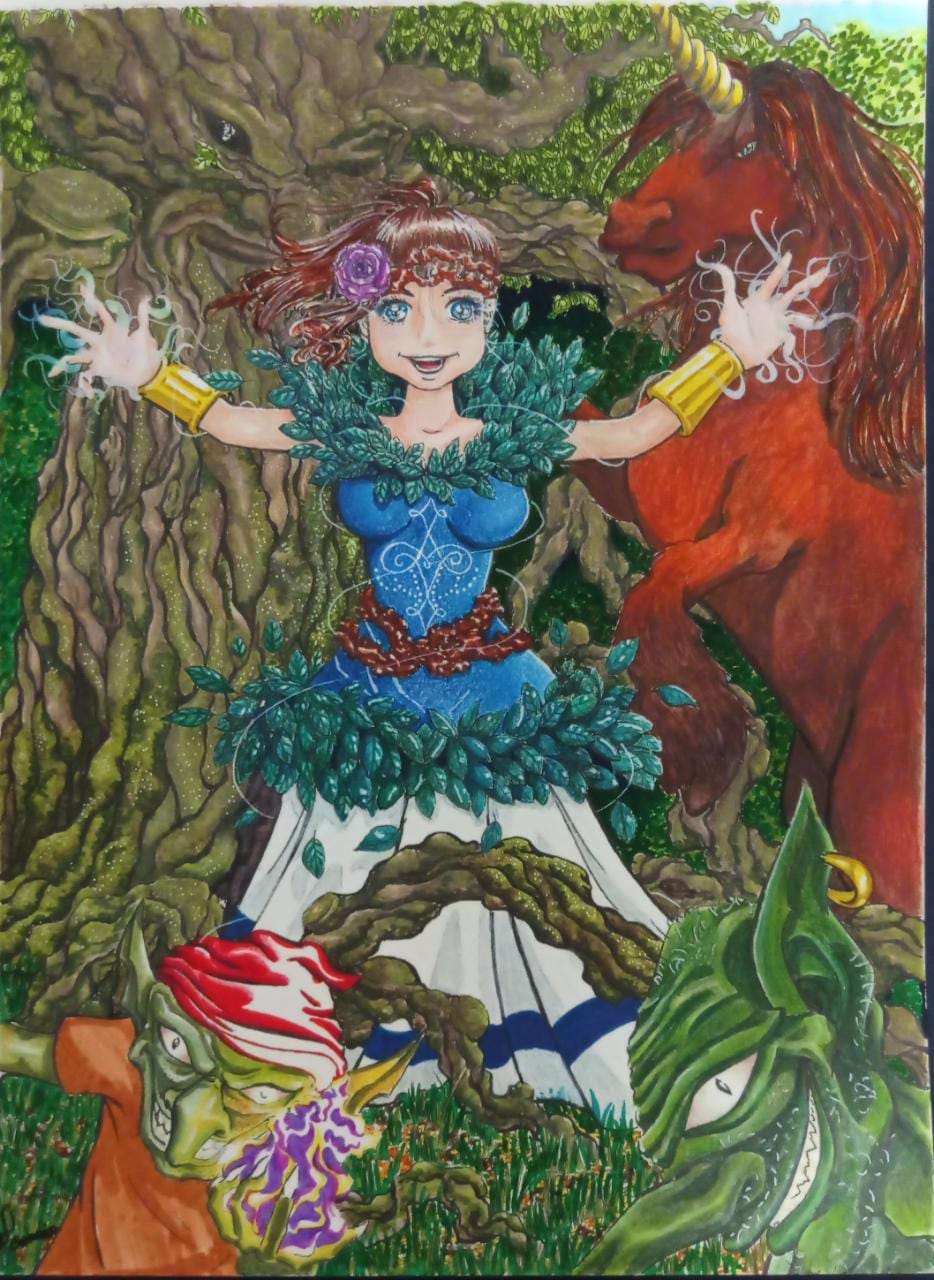 Materials used to make this piece: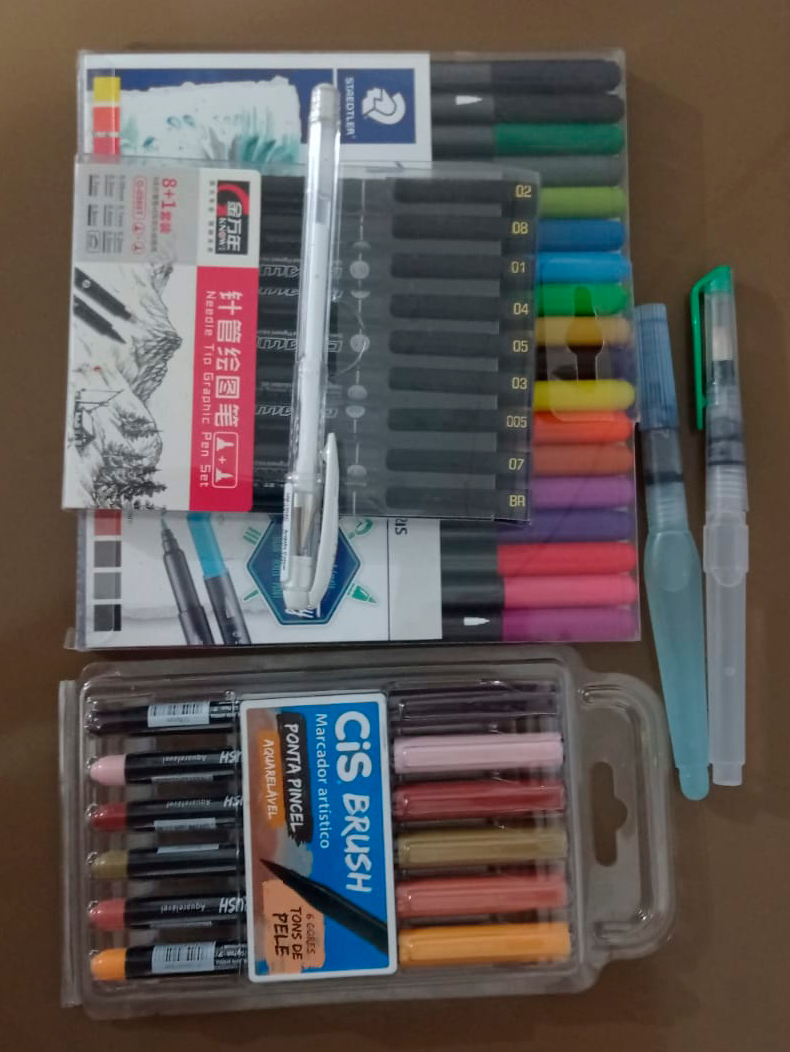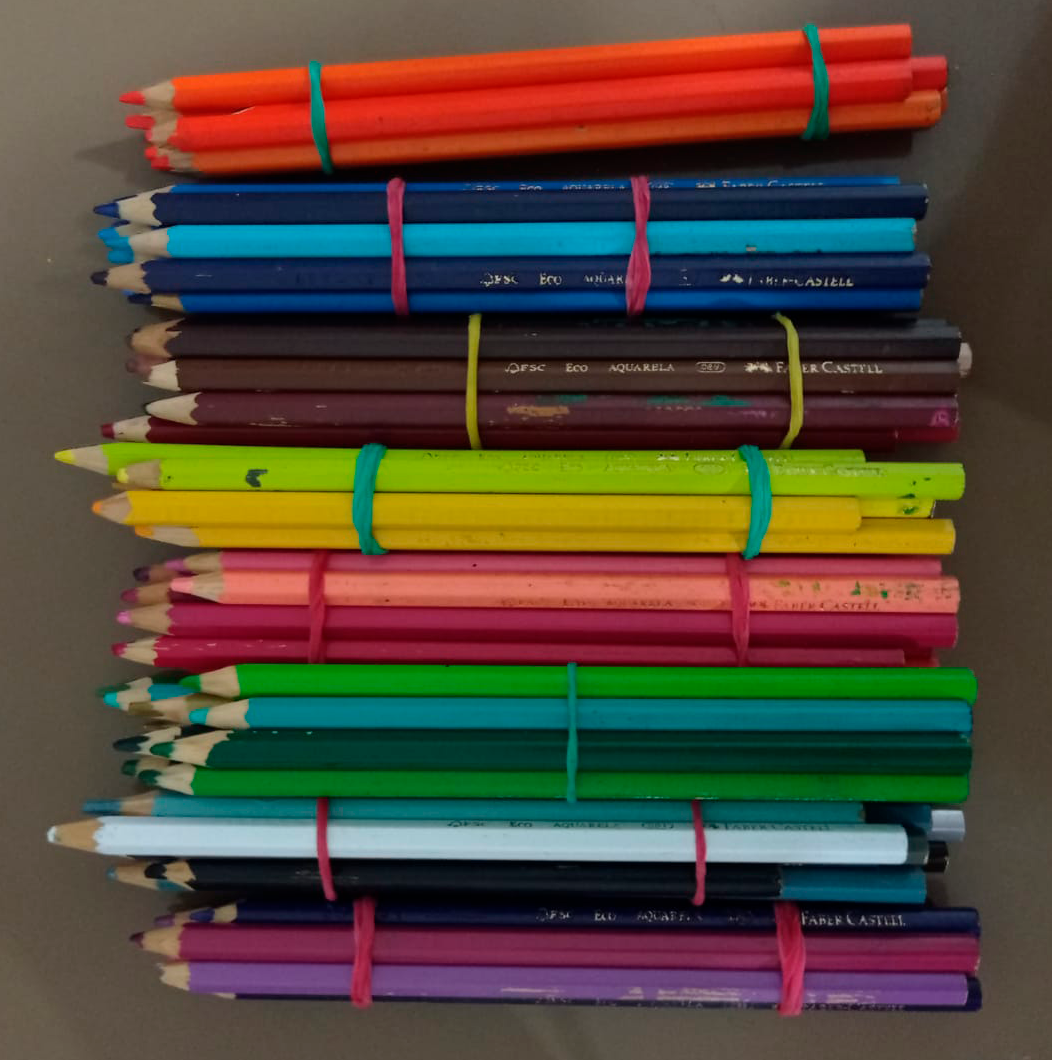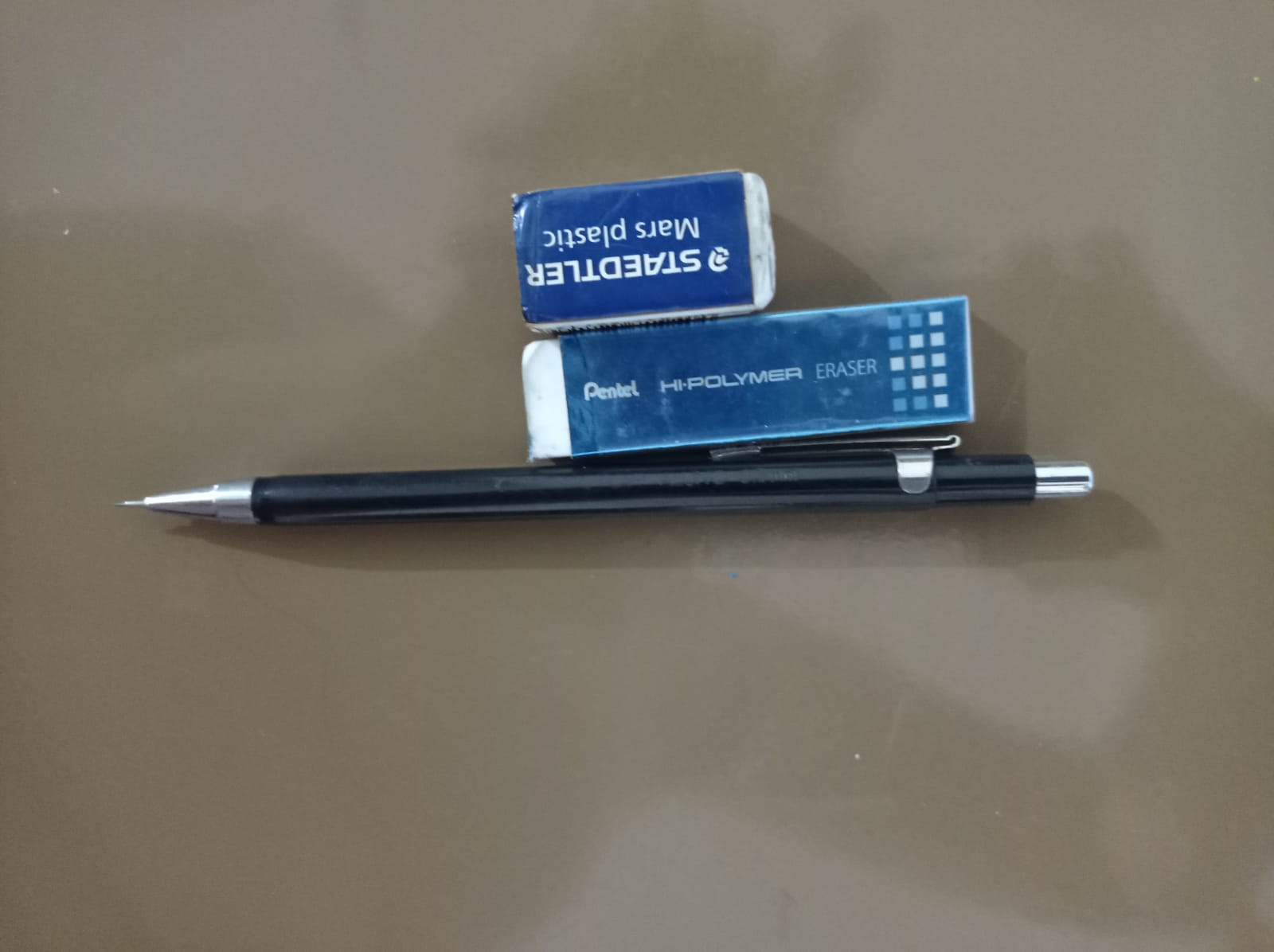 Pictures used as reference:
Unicorn mustang position: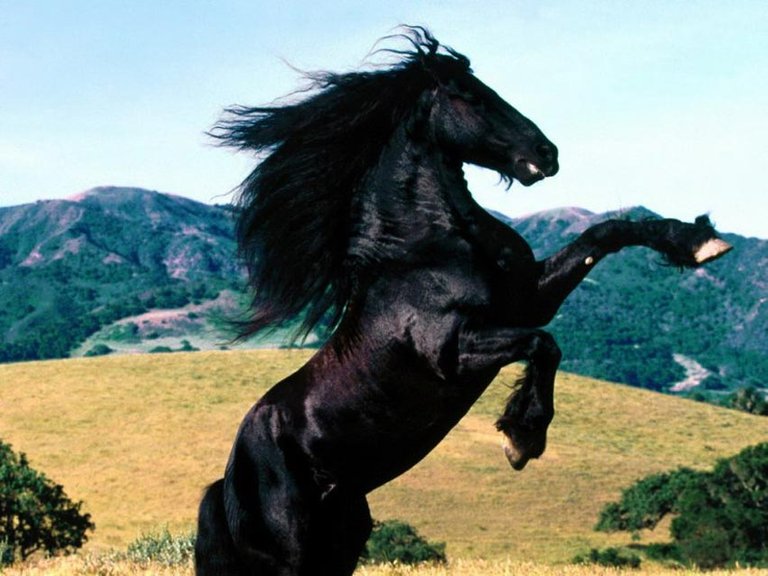 Unicorn mustang colors: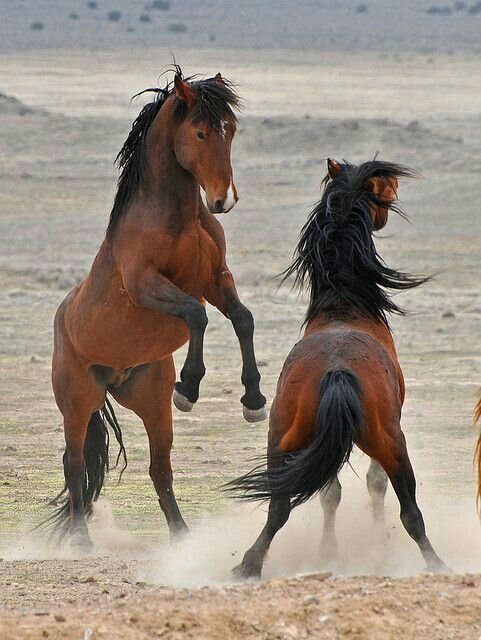 I dedicate all this work to my beloved son, who is my inspiration to continue every day following my dreams.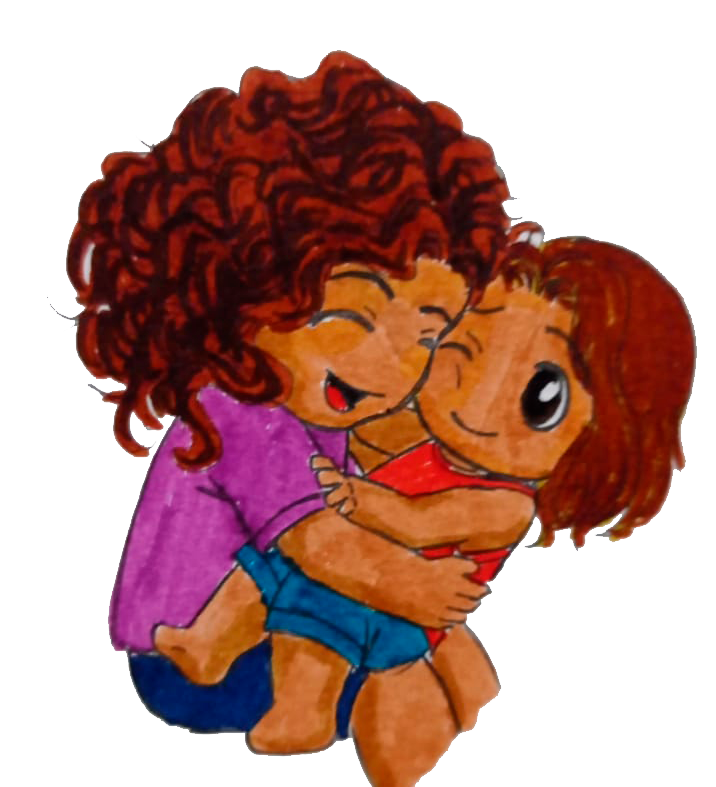 I dedicate all this work to my beloved son, who is my inspiration to continue every day following my dreams.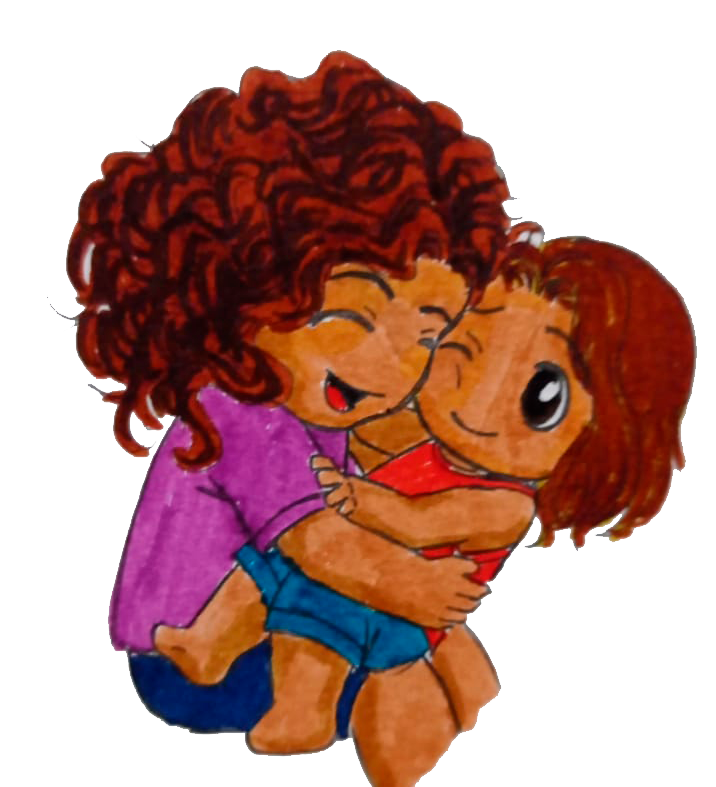 ---
---