Winner of my Chaos Legion Giveaway Card | The community favorite Chaos Legion Card

In my last weeks post I have opened my first and till now only Pack of the Splinterlands Chaos Legion Expansion.
To celebrate the expansion I did announce a Giveaway of one of my Chaos Legion Cards. The BLINDING DEFLECTOR lvl 1 card.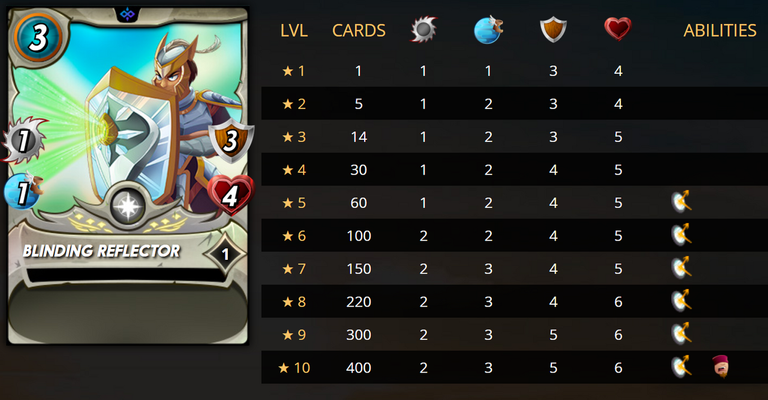 ---
YOUR FAVORITE CARD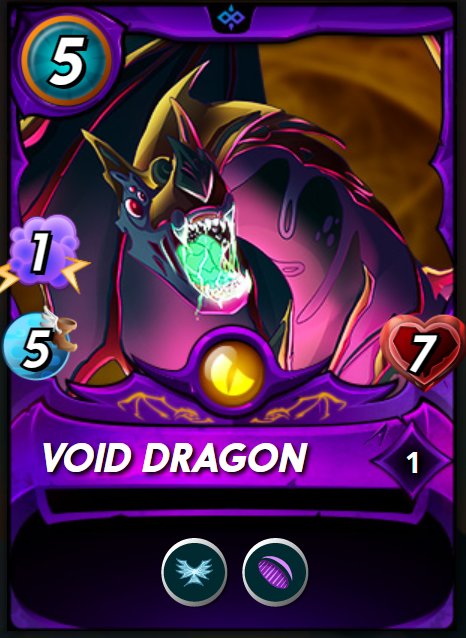 I wanted to know whats your favorite Card from the Expansion and the most mentioned was the VOID DRAGON.
This Dragon is a legendary 5 Mana Magic Monster with 5 Speed, Flying and Void at lvl 1. This makes him a cheap tank against Magic and with an high Dodge Chance against all physical Attacks. At lvl 3 he gets with Phase a third ability, what gives him the ability to Dodge Magic attacks like physical attacks.
1 Speed monsters have a 65% chance to miss the Void Dragon. If played in combination with Byzantine Kitty Summoner that would be an additional 2 Speed and a 85% chance to miss.
Side note: During the Pre-Launch tests void Dragon had with Dodge a 4th ability. What would have been another 25% Dodge Chance.
I think that nerf was necessary to not be too overpowered.
---
GIVEAWAY WINNER
The payout of my Post happend the rules to participate were simple. Every person with a comment about his favorite Chaos Legion Card was eligible to join the Wheel of Names.
Congratulation to the winner @luckbound.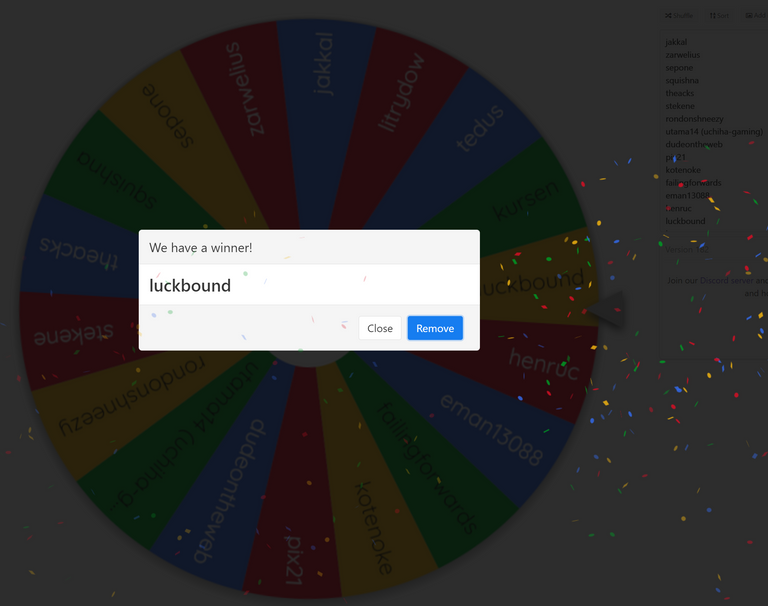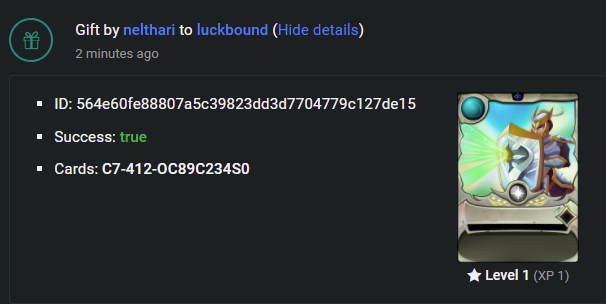 Thanks to all participants for your comments and thoughts about the new cards:
@jakkal @zarwelius @sepone @squishna @theacks @stekene @rondonshneezy @utama14 @dudeontheweb @pix21 @kotenoke @failingforwards @eman13088 @henruc @luckbound @kursen @tedus @litrydow
---
VOUCHERS and CHAOS Packs
Voucher and pack prices dropped since my last post and I am thinking about buying a small amount of Packs (10-15) before general sale to gamble for some Cards and the 2 Airdrop cards. Perhaps we get a preview in tomorrows Town Hall. Depending on how good they are prices can rise of fall even more.
With my current staking I would get the vouchers myself in the next days, so I don't have to pay for them. The current voucher prices with 3.8$ to 4$ would be a Pack for free in the general Sale.
In total the presale pack would cost me 8$ what is slightly below the average Pack value of 7.5$ (Splintercards) right now. Packs without airdrop Chance are currently traded for 6.8$.
How many Packs have you already bought / opened?
What's your Plan for the next weeks?
Do you think the 2 aidrop cards will be good ones because of the voucher requirements or maybe just rares?
---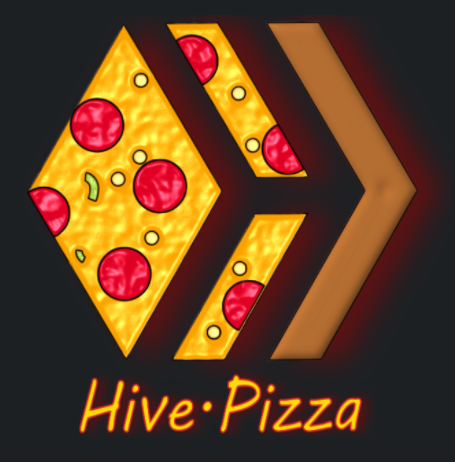 Have you already joined the HIVE.PIZZA Community?
We are a community for $PIZZA Token on the HIVE Blockchain.
You can read more about our Community and Token at the HIVE.PIZZA Homepage.
Just join our DISCORD where we talk about Pizza, Art, Games, Film and Music all day.
---
Hive.PIZZA Community has released the 1st Annual Christmas Album!
Read the HIVE Post, check out the Stream on VIMM of the community listening party event or the Songs at the Hive Pizza Website
---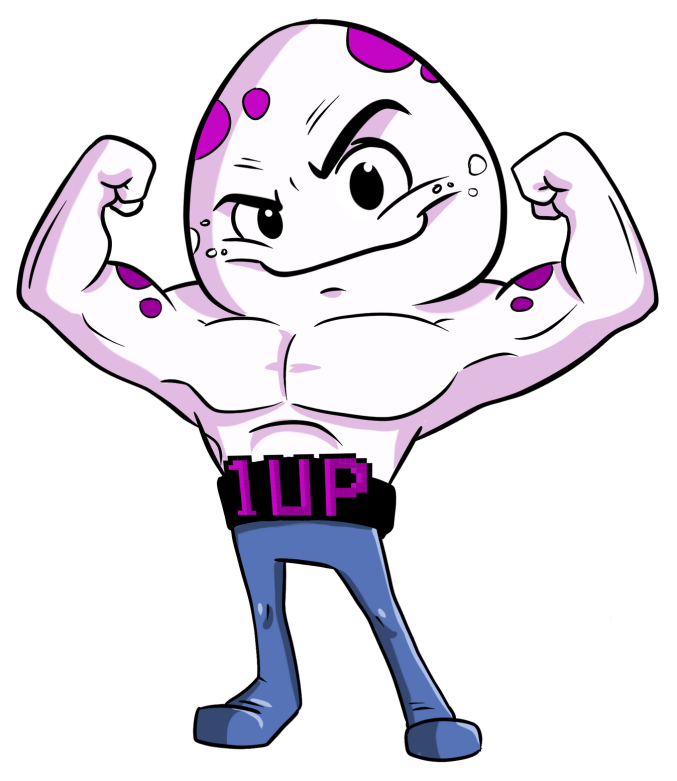 If you have enjoyed the content please leave an upvote here and if you want to try out Splinterlands yourself you can start playing by using my referral link here!
You can follow my Profile if you are interested in more content!
Thanks for reading and the support!
---
---