Last Seasons rewards and account update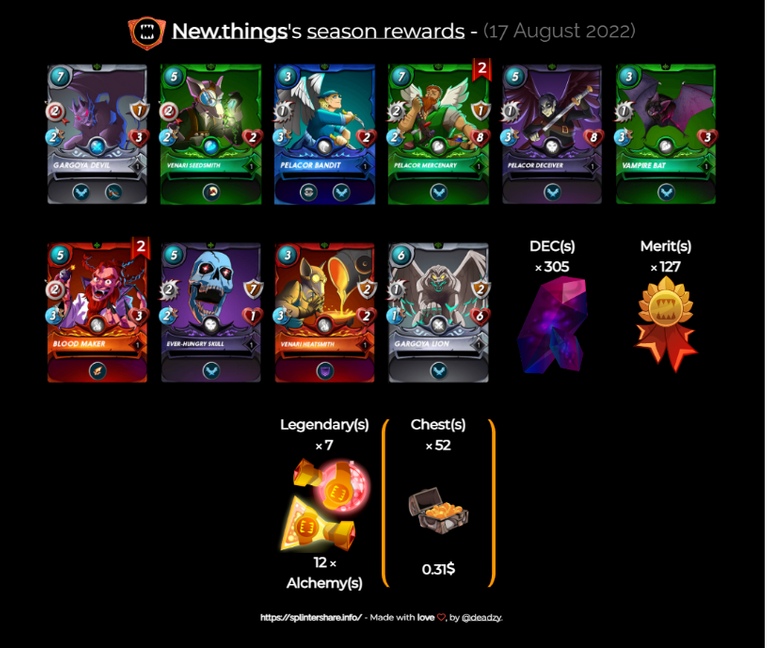 52 chests for me was pretty good going. Still stuck in Bronze 1 though but with a plan now for moving up.
I have been slowly picking up cards and now have a level 2 summoner for Earth, Fire, Water and Death which have made winning a little easier. So many other options and card purchase possibilities. I cant decided to whether cash in the SPS I have for card and or packs or just hang onto it for the APR.
I still have a few cards rented that might get me into Silver for the first time but it might be better to sell a few to buy a few I might be able to use more.

---
---