Splinterlands: Player vs Investor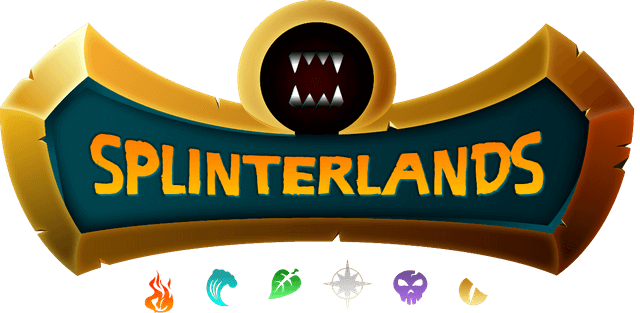 The evolution of the Splinterlands ecosystem continues to intrigue me as it is just as competitive as the game play itself. In fact, I truly believe that the ecosystem is also a game which beckons the thoughts of the economic game theory in the minds of many investors. This game theory often comes unconsciencely which make it more interesting and engaging. I can say that it has become a large part of my diligence and strategic thinking considering that it could be an integral part of my entrepreneurial future.
However, I have found it very difficult to make a complete transition as I enjoy playing. Despite my diligence which proves that it is more economically viable to rent my assets 100%, I continue to enjoy completing my daily quests and open my Season End rewards to reveal the fruits of my Collection. It has always been exciting to open packs and chests as we never know what we will get each time.
This has become an integral part of my daily experience as my Collection supersedes all priorities. Almost to a fault, I am actively seeking ways to complete my Collection to enable me to compete at the highest levels. Unfortunately (only for me), the game has always sought balance from the developers which incentivizes players across the community. This has meant a continual decline in my performance as I now barely reach Champion Division despite my Collection.
As the ecosystem continues to evolve, this distinction among the game modes of Splinterlands will become more difficult to manage. Many say that it will come to require each owner of assets to either focus on being a player or investor. However, I believe this is only correct if looking to either optimize earnings or competitive rank. Despite this, my approach will not change as I am enjoying the ride that the community and developers are taking on this journey!

Discord: @newageinv#3174
Chat with me on Telegram: @NewAgeInv
Follow me on Twitter: @NAICrypto
The following are Affiliate or Referral links to communities and services that I am a part of and use often. Signing up through them would reward me for my effort in attracting users to them:
Start your collection of Splinterlands today at my referral link
Expand your blogging and engagement and earn in more cryptocurrencies with Publish0x! Sign up here!
My go to exchanges are Bittrex and [Coinbase] (coinbase.com/join/corp_gi?src=ios-link); get bonuses for signing up!
The future of the internet is here with Unstoppable Domains! Sign up for your own crypto domain and see mine in construction at newageinv.crypto!
Always open to donations!
ETH: newageinv.eth
BTC/LTC/MATIC: newageinv.crypto
DISCLAIMER: The information discussed here is intended to enable the community to know my opinions and discuss them. It is not intended as and does not constitute investment advice or legal or tax advice or an offer to sell any asset to any person or a solicitation of any person of any offer to purchase any asset. The information here should not be construed as any endorsement, recommendation or sponsorship of any company or asset by me. There are inherent risks in relying on, using or retrieving any information found here, and I urge you to make sure you understand these risks before relying on, using or retrieving any information here. You should evaluate the information made available here, and you should seek the advice of professionals, as appropriate, to evaluate any opinion, advice, product, service or other information; I do not guarantee the suitability or potential value of any particular investment or information source. I may invest or otherwise hold an interest in these assets that may be discussed here.
---
---